A Detailed Guide on How to Get Miley Cyrus Voice in 2023
With the advancement in technology, it is now easier to create and cover different songs. That is the reason now you can use different voice changers to generate the voice of your favorite singers, such as Miley Cyrus. In this article, we will tell you about the top Miley Cyrus voice changer and how it can help you get her voice in 2023. So, if you are a big fan of her and want to listen to her voice, that would be the perfect article for you.
Part 1: Who is Miley Cyrus?
Miley Cyrus was born on November 23, 1992. She is a famous singer, songwriter, and also an actress. She has worked on several shows and became famous after working in the popular series Hannah Montana. In fact, her dad was a famous musician and actor as well. He has written different songs for the country. Miley released her first album in 2007, which became a part of the Billboard 200 chart. The name of her first album was Hannah Montana 2: Meet Miley Cyrus. In addition to that, she has worked for various causes, including animal rights.
Most people are curious to know why Miley Cyrus' voice changed. She was diagnosed with Reinke's edema in 2019. This condition also changed her voice as it is a rare disease that affects the vocal ford. Reinke's edema can be caused because of voice misuse, irritation, and smoking. Moreover, it is not a dangerous condition but mostly occurs in women who have higher power. Moreover, she has also talked about her struggle with mental health and how it was difficult to overcome it.
If you love to listen to Miley Cyrus and dream to sound like her, we've got you covered. Below, we have mentioned Miley Crus AI voice generator, which will create the same voice that you can use in your videos. Also, we will explain how to use Miley Cyrus's speech feature to generate the same voice as her. Continue reading this article to find out about Miley Cyrus voice changer.
Part 2: Have you ever listened to Miley Cyrus's New Song?
Miley Cyrus has a deep voice and is known for singing very popular songs. In fact, she released a new song named Flowers in 2023, which was a massive hit and has broken several records and become the biggest hit. The song also broke the records on Spotify during the first and the second week. Apart from that, it reached number one in multiple countries, including the UK and the USA. Moreover, her album Endless Summer Vacation also has a popular song called River, which has a different and dynamic tone as compared to her other old tracks. Both Flowers and River have hidden meanings, which we think are related to her personal life and her real-life struggles. The lyrics of her Flower songs are related to her marriage life and how she felt after being cheated by her husband.
If you love Miley Cyrus voice and want to get the same voice, it is now possible to use different Miley Cyrus voice generators. With these apps, you can choose the Cyrus voice effects and get the voice with one click. These Miley Cyrus voice changers are easy to use and provide you with the results within seconds.
Part 3: How to Create Miley Cyrus Voice?
As discussed above, there are many Miley Cyrus voice changers that you can use in 2023; however, if you want to use a specific one to get a deep voice of Miley Cyrus, then we recommend using an application that has deep effects and is easy to manage as well. That is why below we have mentioned Miley Cyrus text to text-to-speech program, which offers numerous features that you can try to get Miley's voice. Let's discuss this application and how it can help you.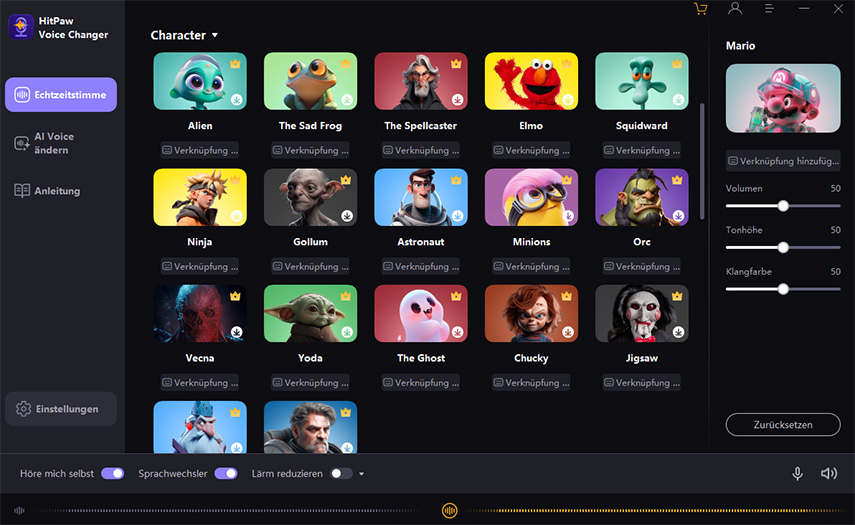 HitPaw voice changer allows you to transform your voice into Peso Pluma voice in real-time. It offers a smooth process to get realistic celebrity tones.
With the help of this tool, you can transform into different singers like Peso Pluma, Taylor Swift and more. The best part of this tool is that it is User-friendly, which allows beginners to navigate through settings easily. Furthermore, this program supports more than 300 programs and streaming platforms on PC, including Discord, Twitch, YouTube, Teamspeak and more.
Pros
It has the most voice filters as compared to others
Compatible with Windows and macOS
Noise reduction feature to produce high-quality sounds
User-friendly interface
Uses the AI to alter your voice in real time
It offers a huge library of boy voice effects and filters
Here're easy steps that how you can use HitPaw Voice Changer:
Step 1:Go to "Settings", and click the drop-down button to select the input and output you are using.

Step 2:Choose the effects you prefer and click to apply it.

Step 3:Turn on the "Voice Changer", "Hear myself" and try to speak to your microphone to listen how your voice sound like. If the surrounding environment is noisy, you can manually activate noise reduction. Please don't set the noise reduction level too high, as it may filter out some sounds.

Step 4:After selecting the desired sound effects and previewing them, you can adjust the volume according to your preferences.
2. Using Voicify. AI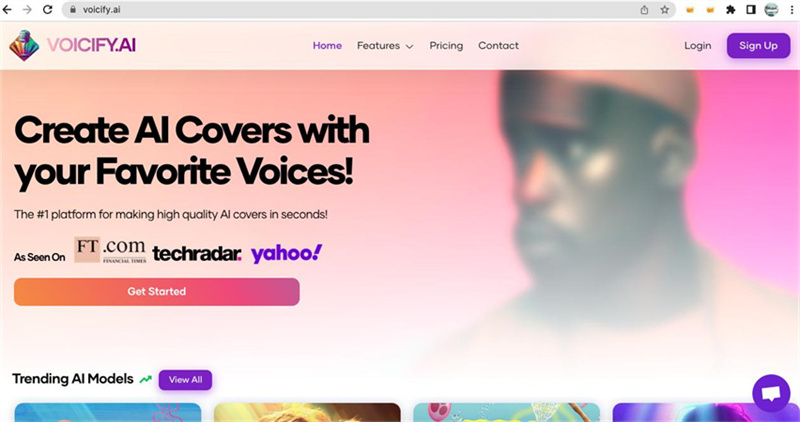 Voicify is a powerful Miley Cyrus voice generator that offers different voice effects, including Miley Cyrus, Taylor Swift, Ariana, and more. It is an AI-based application that comes with lots of amazing features, including AI models, history, custom models, and more. It also has a different vocal toolkit, which includes different tools like an AI acapella extractor, reverb remover, and silence remover as well. With this application, you can also convert your voiceover into different scripts. Let's discuss the pros and cons of this application.
Pros
Anyone can use it on their devices, whether it's Mac, PC, Android or iOS
Easy to use and has a straightforward interface
It also has multiple AI models, around 3000+, which you can use and customize according to your requirements.
It is a secure program and doesn't cause any issues
You can get Miley Cyrus voice with one-click
Cons
Sometimes, it causes issues with background vocals
Has a limited toolkit for changing voice
Updates don't work properly
Part 4: FAQs of Miley Cyrus Voice
Q1. Why did Miley Cyrus Voice Change?
A1. Her voice changed because of a condition called Reinke's edema, which damaged her vocal cords. She also went for surgery in 2019.
Q2. Why is Miley Cyrus famous?
A2. Miley is famous for singing and for the Disney popular show Hannah Montana. She has sung different songs, including Flowers, River, We Can't Stop, Wrecking Ball, Midnight Sky, Slide Away, and more.
Part 5: Final Thought
To conclude, Miley Cyrus is a famous singer worldwide and has over 213 million followers on Instagram. She has popular albums to her name, and everyone loves her deep voice. So, if you are also planning to add her voice and looking for a Miley Cyrus AI voice generator, then you can download the Voicify.AI program, which can change her voice using different voice effects. It is an easy-to-use application and ideal for musicians, singers, artists, content creators, vloggers and more.