Guide on Generate Drake AI Music With AI Drake Song Generator
If you are a Drake fan, you must want to create a song like him at some point. Drake has a unique and distinctive voice that is hard to copy and takes years of practice.
However, with the help of Drake AI Song Generator, you can easily create songs like Drake in no time. This program uses Artificial intelligence to clone the voice of Drake and then convert it into a song you desire.
This guide has narrowed down the top 3 generators to get AI-generated Drake Songs. Follow this guide till the end to find the top 3 Generators and how to use them to create Drake songs.
What is Drake AI Song Generator?
Drake AI Music Generator uses advanced algorithms and AI technology to clone the voice of Drake. These tools learned from Drake's discography, including his voice type, style, tone, and rhythm. After completely analyzing Drake's voice, it generates new songs inspired by Drake's music.
Using these tools is simple; you have to input some settings, and the rest will be taken care of. However, if you still need the detailed steps to create Drake AI songs, follow this guide until the end.
How to Get Drake AI Music
To create Drake AI Music, first, you must choose the best Drake Lyric Generator and then learn how to use it. Below, we have mentioned the top 3 Song generators with Drake voice and mentioned detailed steps on how to use them.
HitPaw is the best AI Drake Song Generator because, with this program, you can create a song from the text in Drake's voice. This program uses AI technology to create songs that sound like Drake. It also allows you to change the Genre of a song as you desire.
Apart from that, this tool is an easy-to-use program that works with almost every program that uses a microphone. Further, this program also provides features like voice changing that allows you to create songs with different voice effects.
HitPaw offers a huge library of voice effects like Taylor Swift, Drake, Donald Trump, and many more.
With the help of its customization features, users can alter their songs to make them perfect. It allows you to adjust the volume, pitch, and tone. Ultimately, it also lets you download the AI-generated songs in MP3 format to share them on any platform.
Key Features
User-Friendly program
Best for Songwriters and Musician who want to create Drake songs
Supports different Operating Systems like Windows and macOS
It enables you to adjust pitch, tone, and volume
Offers High-Quality Outputs
Allows you to change the Genres of songs
Text to Song feature to generate songs from just written text
How to Transform Text to Song with HitPaw Voice Changer?
Step 1:Click on "AI Music" in the left sidebar, and choose the "Transform text to melodies.

Step 2:Enter the music lyrics you want to generate in the top prompt box, and choose the music theme you preferred.

Step 3:After choose the music theme, you can simply click "Generate" to create music in few seconds, then you can see your imagine music in the right sidebar. Join as a member to download music.
2. Using Voicify .ai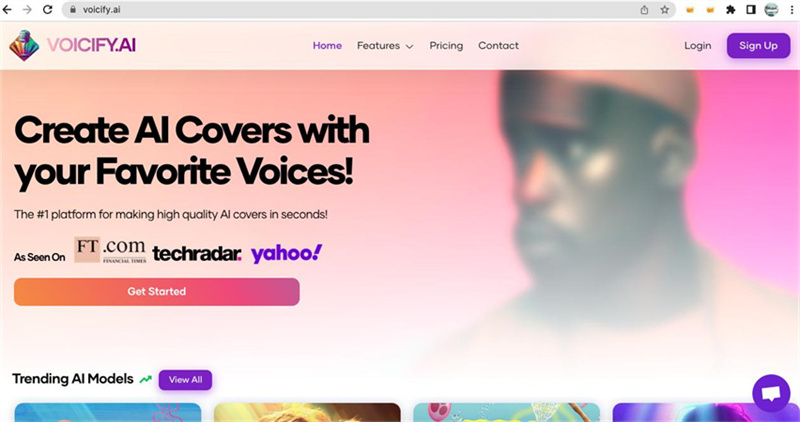 Voicify.AI is another AI-powered tool that allows users to generate songs. If you want an AI Drake song generator with high-quality outputs, this program is the perfect choice.
The best part of this program is that it completely replicates the musical style and voice to generate perfect song covers. It allows anyone to create music covers of popular artists like Drake, Kanye West, Taylor Swift, etc.
Voicify offers many customizable options that will allow you to enhance your song covers and make them perfect.
The User-Friendly interface allows users to navigate through settings easily.
Key Features
Allows you to produce famous song covers by using the voices of famous artist
Offers a user-friendly, best for beginners
Customization options to make your song match your preferences
Provides High-Quality Outputs
Enables its users to download files in MP3 format
Online Web-based program
How to use Voicify AI Music Generator Drake?
Follow the below steps to AI make a Drake song with Voicify.
Step 1:Start the process by Signing up for Voicify AI.

Step 2:Once you have successfully signed up for Voicify, go to its models page and select the Drake AI Model.

Step 3:In the next step, drop your audio file using the drag-and-drop feature or click the area to select a file from your PC.

Step 4:Now give your Drake cover a unique name, and click the " ready to convert button.

Step 5:You will move to the conversion page, wait for 30 seconds to 1 minute, and then your AI Drake song cover will be ready and available for download.
3. Using Drayk. It
Drayk.it is a free Drake Song Generator that lets you generate new Drake Covers. You must type in the song idea and hit the generate button. Drayk. it was founded by a famous AI song-generator company known as Mayk. It. In 2022, the founder of Drayk. it has told Forbes that everyone should have every right to work as an artist and create songs.
The main purpose of this Song generator is to create songs just like Drake in different voices. However, the founder also mentioned that this tool is only to have fun and for parody purposes only.
Key Features
Best AI Song Generator Drake
Uses AI Technology to generate music in Drake-Style
Allows you to choose random topics for Drake Songs
Customization feature to edit the tone, pitch, and volume
Free to use; no subscription or registration is required
It has a straightforward interface, which makes it easy to navigate and operate
How to use Drake Type Lyrics Generator?
Follow the instructions given below to generate Drake songs
Step 1:Open your web browser and go to Drayk.it official site.

Step 2:Now, Type in the Lyrics and then press the Generate Button.

Step 3:Wait for a few seconds; after the conversion, click the play button to play your AI Drake Song.
FAQs of AI Drake Song Generator
Q1. What song did the AI create for Drake?
A1. Heart on My Sleeve is a song created for Drake by AI. AI creates the vocals of this song and sounds just like the famous singer Drake and the Weekend. The song was released on 4 April 2023 on platforms like Apple Music, YouTube, and TikTok. But a few days later, the song was taken down by UMG. This song has gained millions of views on different platforms.
Q2. Who is the guy behind the viral AI Drake song?
A2. Ghostwriter is behind the viral AI Drake songs that gathered millions of views on various platforms. He is a TikToker who uses AI to create different types of songs. Heart on My Sleeve was the song in which he uses Drake's voice with the help of AI.
Final Thought
If you want to create Drake songs, then Drake AI Song Generator is the best tool for this Job. Above in this guide, we have mentioned tools that will allow you to create Drake Song for free. All the tools mentioned above have unique Drake voices and unique features. But be careful when using Drake's voice without his permission because this voice generator allows you to create Drake songs only for fun and parody purposes.
However, if you are looking for the best voice generator for PC, choose HitPaw voice changer. This tool is a Song generator that allows you to create songs from Text in Drake's voice. It has an easy-to-use interface that allows users to navigate this program easily.