What is Rinmaru Mega Anime Avatar Creator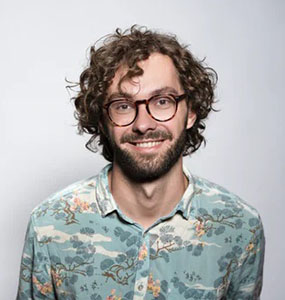 The last few years have witnessed a remarkable increase in the popularity of anime characters. Now, there are plenty of games that allow users to create their own favorite characters and Mega Anime Avatar Creator is one of them.
If you're fascinated by this widely popular game and want to get started, then look no further. In this article, you're going to learn everything about playing Rinmaru Mega Anime Avatar Creator.
In addition, we will introduce you to a perfect software to create and edit anime avatars. Let's dive in!
Part 1. What is Rinmarugames Mega Anime Avatar Creator
Just as the name indicates, Mega Anime Avatar Creator is an avatar maker game where users are tasked to create endless boy or girl characters in the anime style. The game lets you customize every single aspect of their appearance including skin color, hairstyle, clothing, facial features, etc.
One of the reasons of its popularity is tons of combinations and possibilities it offers to users. Spend some time to get acquainted with its features and functions. What's best about Rinmaru mega anime avatar creator is you can save the creation to a .jpg file using the orange camera icon.
These avatars can be shared on any social media platform you want to entertain your followers like never before.
Part 2. How to Play Mega Anime Avatar Creator
Getting started with rinmaru mega anime avatar creator is as easy as it can get.
1. Make Over Menu
The game begins with a very comprehensive depth genetics for your character. On the screen, you'll see plenty of skin tones, as well as fantasy colors. Try different combinations to check what look best on your character.
Similarly, customize the avatar with varying combinations of anime noses, eye shapes, eyebrows, facial hair, and ears. Have fun trying wide array of lips, blush, and tears for creating expressions. Not to mention the game offers both male and female features that can be mix and matched completely.
2. Clothing
This collection helps you create a truly unique avatar. It contains both modern, historical as well as Asian clothing items like kimonos and quipaos. Have fun mixing tops, bottoms, extras and ponytails to give a special look to your favorite character.
Depending on the gender and body type, you can cloth the character with vests, collar, outerwear, scarves, and other accessories. The accessories collection of Mega Anime Avatar Creator is just incredible. You get hands on amazing items like wings, necklaces, glasses, earrings and even mega kawaii animal plushies.
Your avatar can also have animal ears which is perfect for making nekos. Using these accessories, creating your dram anime avatar is just a few clicks away. Spend some time trying out different items on your avatar to make sure you create a perfect combination.
3. Hand Heled Items
Coming to the hand held item section, the vast collection is bound to cast a spell on you. The game provides an entire section of "without item" for making stunning poses of your avatar. And not to mention, there's a whole lot of stuff to hold like light sabers.
Go through the items and complete the avatar with your preferred hand-held accessories. In addition, choose a perfect background from the available options, many of them inspired by Japan. Plus, you can write your own manga comic to add a personal touch to the avatar.
All these stunning customization features indicate why Mega Anime Avatar has been immensely popular ever since its release. Get ready to explore many other amazing combinations while playing this game. Enjoy!
Extra Tip: A Best Video Editor to Edit an Anime Avatar
Now that you have created a perfect anime avatar in Mega Anime Avatar Creator, why not take it to the next level. All you need is HitPaw Edimakor to make the avatar more interesting for audience.
Trusted by popular digital agencies and millions of users, this tool offers tons of amazing editing tools. You can add aesthetic filters, stunning transitions, and breathtaking effects to your avatar. Additionally, the program provides plenty of text effects that you can customize accordingly.
Aside from that, this editor comes loaded with all the amazing tools like rotate, crop, adjust opacity, brightness, and more. Plus, its interface is so simple that even first time users don't face any issue navigating its features.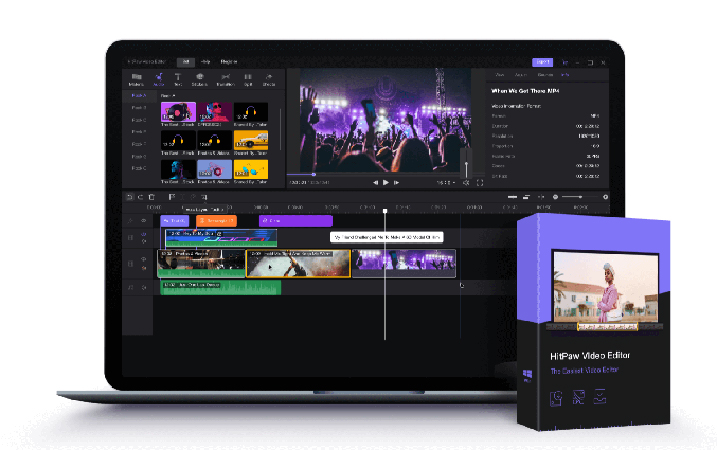 Let's learn more about its unique features:
Offers a simple procedure to edit an anime avatar.
It comes loaded with hundreds of amazing filters, transitions, and filters to add to your anime character.
Very easy to use.
Supports multi-layer editing.
AWorks on both Mac and Windows.
Check out the below steps to add filters and effects to your avatar:
Step 02 Hit the "+" icon to import your images and drag and drop them to the timeline.
Step 03 Now, click on Text on the top tab and drag any text effect you want onto the image.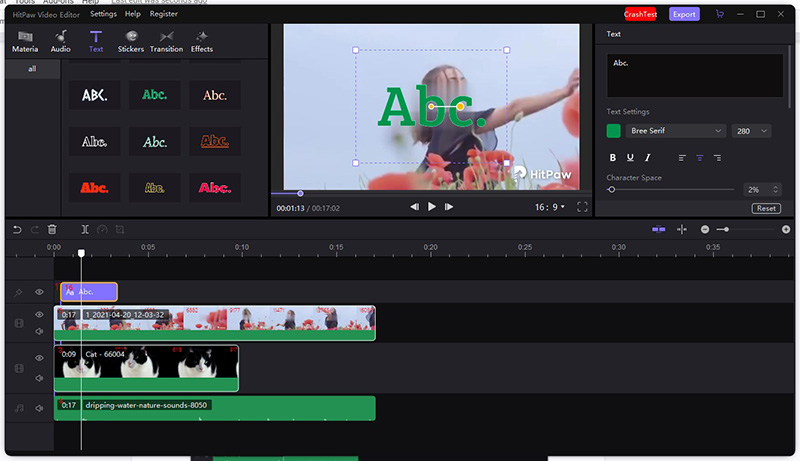 Similarly, you can add filters and transitions to your avatar to make it look cool and unique.
Final Thoughts
That's all the information you needed to start playing mega anime avatar creator on your device. Because of its widespread popularity, people of all age groups love to explore their creativity skills while making a perfect anime character.
The game offers much more surprising features than you'd expect. But if you want to make ordinary avatars extraordinary, then use HitPaw Edimakor. Using this tool, you can add stickers, texts, filters, and other editing features to your rinmaru mega anime avatar creator characters.