How to Convert Amazon Prime Videos to MP4 Quickly and Easily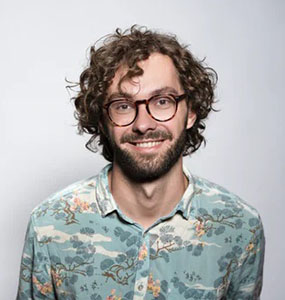 Amazon Prime members have access to a variety of streaming videos. Still, unlike Netflix, Amazon Prime videos have a set of rules and regulations when it comes to downloading the videos you have purchased through it.
When you buy the videos, you have 48 hours to watch the offline videos. Otherwise, you have to re-download it again. That seems a bit annoying to re-download the videos repeatedly, and thus we have come up with a solution. In this article, we will show you how to convert Amazon Prime videos to MP4 format so that you can watch them on any device.
Part 1: Is it Possible to Convert Amazon Prime Video to MP4 Online?
Before discussing whether it is possible to convert prime video to mp4 or not? Let's move to the commonly asked question of whether you can download the Amazon Prime video or not? The answer is simple: Yes. You can download the amazon prime videos to watch offline. Still, there are some limitations mentioned above: you can watch the downloaded videos within 48 hours, after which you have to re-download the video.
Moreover, you can download the videos on your IOS/ Android device by clicking on the downloading options, but unfortunately, you can't download the videos on your computer. Amazon has restricted computer users from downloading amazon prime videos because of the digital rights management. So, if you want to watch the amazon prime videos offline, you need to screen record the videos or a screen recording software.
One of the methods to do is to convert amazon video to MP4. Unfortunately, you can't convert amazon prime to mp4 directly through amazon, but there are still plenty of options to do so, such as screen recording and using amazon prime to mp4 converter online.
Part 2: How to Convert Amazon Prime Videos to MP4
There are a best method to convert the amazon prime video to MP4 quickly and easily so you can watch these videos offline without worrying about the time limit. Let's move to the method which is downloading amazon prime video to MP4 using a Screen Recorder.
Hitpaw Screen Recorder is a simple and easy-to-use Screen Recorder that makes it easy to record your screen and save it as an MP4 file. The recorder has two main features that make it stand out from the competition. It can record high-definition lossless video. This means you can record your screen in full HD without losing quality. Second, the recorder can save the recorded video to the MP4 format. This makes it easy to share your recordings with others or store them on your computer for later use.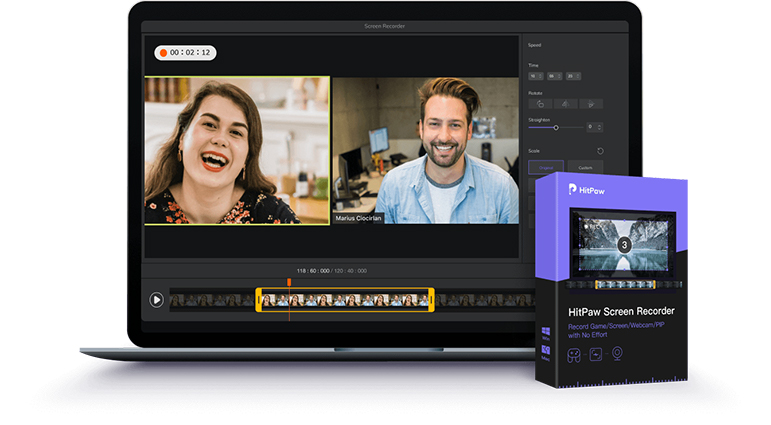 Here are some key features of the HitPaw Screen Recorder:
Record both the speaker and microphone (you can turn off one of them if you want)
Allows you to customize the area of the screen you want to record
You can schedule the recording timings
It can remove the background using the Green screen/chroma key
Advanced features such as editing the video after recording
Steps to Record the Amazon Prime Video Using HitPaw Screen Recorder:
Here are the easy steps to record the Amazon prime video using the HitPaw Screen Recorder
Step 02 Open the HitPaw Screen Recorder, and you will be presented with some options. Select the 'Screen' option.
Step 03 You can customize the screen recording settings by clicking on the setting symbol on the top right corner of the screen.
Step 04 Start the recording by clicking on the top left start button. Finally, you can pause the screen recording whenever you want by clicking on the pause button.
Step 05 Once you have stopped the recording, you can edit it if you want and then save it.
Part 3: FAQs about Convert Amazon Prime Video to MP4
Here are the answers to the commonly asked question about amazon prime video conversion to mp4.
1. Where are prime video downloads stored?
If you are looking for the videos downloaded from Amazon prime, you must know where they are stored after being downloaded. They are stored in your file manager. Here are the steps to get them:
Step 1: Open the file manager
Step 2: Find and open the amazon folder. Follow the link:
data/data/com.amazon.avoid.third party client".
2. Is Amazon video the same as amazon prime video?
No, Amazon video is not same as Amazon Prime video. There are some key differences between the two. For example, Prime Video is included with your Prime membership at no additional cost, while Amazon Video is a pay-as-you-go service. Prime Video offers a rotating selection of titles that can be streamed at no charge, while Amazon Video only offers titles that you rent or purchase.
Part 4: How to Convert Amazon Video to MP4?
You are now aware of how to download the amazon video, and the next thing you will be looking for is an amazon mp4 download. To convert Amazon video, you can use the HitPaw Video Converter to download and convert.
HitPaw Video Amazon video Converter is a tool that can be used to convert videos into different formats. It is available for both Windows and Mac computers. The interface is simple and easy to use. The entire process is very quick and easy, making the HitPaw Video Converter a great choice for anyone who needs to convert videos regularly.
Some interesting features of the HitPaw Video Converter:
Convert video to 1000+ formats, including MP4
It has the incredible speed to download the videos
It can download the videos from 10000 plus websites with a single click
Fast video conversion without ruining the video quality
Apple Music, iTunes Music, audiobooks, and podcasts conversion
Steps to download and Convert Amazon Videos to MP4
Step 02 Open the Amazon website and copy the URL of the video you want to download.
Step 03 You return to the Download window. Click on the Paste URL sing and a dialog box will open. You can also drag and drop the video URL.
Step 04 Once, you'll paste the URL, HitPaw Video Converter will display multiple options such as video quality, video format and audio quality. You can choose the options that best meet your need.
Step 05 You can download the video after the format selection to the desired folder destination.
Conclusion
That's all about converting the amazon prime video to MP4. In this article, we have introduced methods to convert Amazon Prime videos to MP4. We hope one of these methods will work for you and help you enjoy your Amazon Prime content offline.
You are free to choose the screen recording and Amazon video converter of your choice, but we recommend Hitpaw Screen Recorder because of the advanced features it has! You don't only get to convert the video but also the features to edit without compromising the quality!