Step 01Start by installing HitPaw editor on your computer.
Step 02Launch it and hit on "+" to load your game videos into the program. Drag and drop these clips into the timeline.
Step 03To add a transition, hit Transition on the top tab, choose a transition, and drag and drop it to any point on the video. Users can apply multiple transitions.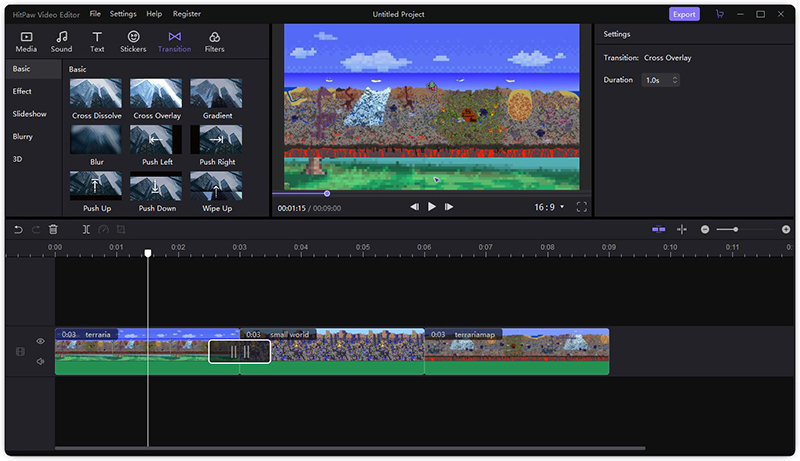 Step 04Similarly, click on the Effects tab at the top and choose your favorite filter from the available list. Click on any Filter too preview it and it you're satisfied, simply drag it over to the video in timeline.
Step 05When you're done editing, hit Export and adjust the output settings to save the video.