How to Stream NFL Games with Ease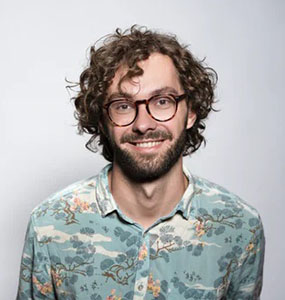 NFL or National Football League is among the most popular events in America and rest of the world. With the upcoming NFL season around the corner, millions of fans are planning to stream the event.
If you're one of them and looking for ways on how to stream NFL games, then you're in for a treat. We have got some proven methods of both watching and streaming NFL games.
Make sure you read the article till the end if you don't want to miss the key moments of your favorite team.
Part 1. How to Watch NFL Games Online?
Watching an live stream NFL games online with or without cable is a pretty straightforward task. What's best is you no longer need a traditional TV subscription to watch your favorite players in action.
Here are the three most-popular online channels for watching live stream NFL games from anywhere, anytime:
1. Amazon Prime Video
Amazon Prime Video is a popular video on-demand platform. It is the exclusive home of Thursday Night Football or live stream NFL games. Anyone can catch 15 regular season games on Amazon Prime but for that, you need to subscribe to its premium package for $9/month.
2. DirecTV Stream
With a Direct TV subscription, you get access to plenty of channels that broadcast NFL games or live stream NFL games. Aside from NFL games, the premium users can also watch on-demand TV content as well as 65 other channels via its Entertainment package.
But that would cost you $70/month which is quite expensive for most users.
3. ESPN+
ESPN+ needs no introduction in the world of sports. Even though you won't be able to catch the content from ESPN TV, but an ESPN+ subscription lets you watch many exclusive sports events including NFL Countdown, NFL PrimeTime, and stream live NFL games online.
In addition, you get access to tons of live shows and pay-per-view events that aren't available on traditional cable TV.
Part 2. How to Stream NFL Games
Coming to the most important question of how to stream NFL games. The internet is awash with tools that let you stream NFL games effortlessly. Based on user feedback, here are our top 3 picks:
1.YouTube TV
YouTube TV is an all-popular live streaming service that gives you an easy option to stream NFL games. Often, the readers confuse it with YouTube, which is a video-sharing platform and lets users watch millions of videos for free.
YouTube TV on the other hand offers features like live TV, on-demand video, and streaming services. With this service, you can stream NFL games on three different devices simultaneously. Aside from that, the premium members get unlimited cloud DVD storage.
The platform gives you a 7-day trial period. After that, the membership costs you $64.99/month. Not to mention, you can also get a 4K add-on for $19.99 per month to watch the available content in 4K along with downloading some videos for offline viewing.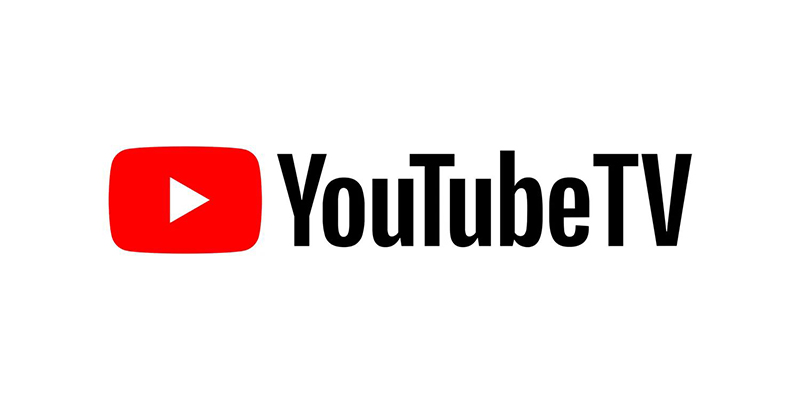 2.Fubo TV
One of the best stream NFL games services that you can consider is Fubo TV. It has got all the right network channels and cable channels to give you seamless streaming experience. This platform also lets you stream NFL games on three different screens at the same time.
One of the main strengths of Fubo TV is sports coverage. With its premium package costing $64.99/month, users get uninterrupted access to tons of popular channels including NBC Sports Network, ACC Network, BEIN Sports, BTN (Big Ten Network), PAC-12 Network, ESPN, ESPN2, ESPN3, and more.
What's more, you also get 250 hours of cloud DVR storage.
3.Hulu Live
HHulu TV directly gives you access to four of the five TV channels that NFL fans need. Aside from getting most of stream NFL games, you can watch Hulu movies, TV shows, and originals.
After subscribing to its premium package for $69.99 per month, you also get content from over 70 channels including MSNBC, Paramount Network, TLC, ESPN, and more. Not only can you watch or stream NFL games on two screens at the same time but also get 50 hours of cloud DVD storage.
Part 3. The Best Way to Stream NFL Games Free
Want to stream NFL games conveniently, then get HitPaw Screen Recorder. With this tool installed on your computer, streaming NFL games or any event is on your fingertips. All it takes is a few clicks to broadcast your favorite with lots of options to customize it as you want.
When you watch live streaming of NFL game, you can use HitPaw Screen Recorder and stream it on your stream platform.
What's more, you can stream an event on more than one platforms to gain more diverse audience. The program gained popularity for its compatibility with over 300 streaming platforms and live chatting apps.
Aside from streaming, HitPaw Screen Recorder can also record the live streaming and save it on your PC for future use.
The key features of HitPaw Screen Recorder:
A powerful one-stop solution to stream NFL games
You can stream NFL games on multiple platforms simultaneously
Supports more than 300 streaming platforms
Offers a huge library of well-designed templates, stunning stickers, and aesthetic backgrounds to add to your live stream
A complete video recorder
To keep the ball rolling, follow the below steps to start livestreaming using this software:
Step 02 On its main interface, click on Live - Live Streaming.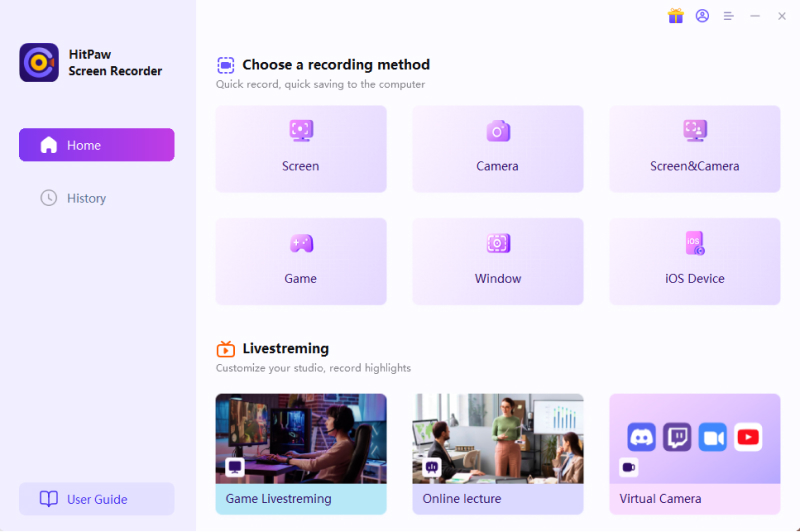 Step 03 There is an optional step. You can add a template that matches your theme.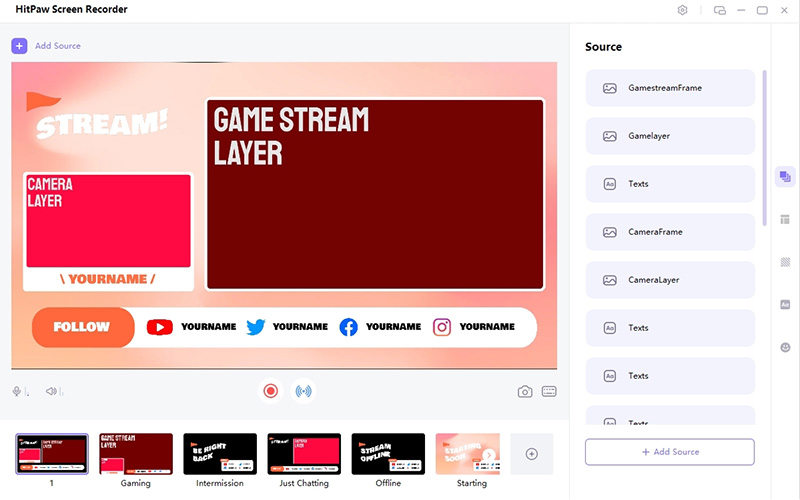 Step 04 After that, hit "Add Source" and select "Window." You should select the window of watching stream NFL games. Then the NFL game screen will appear in the software.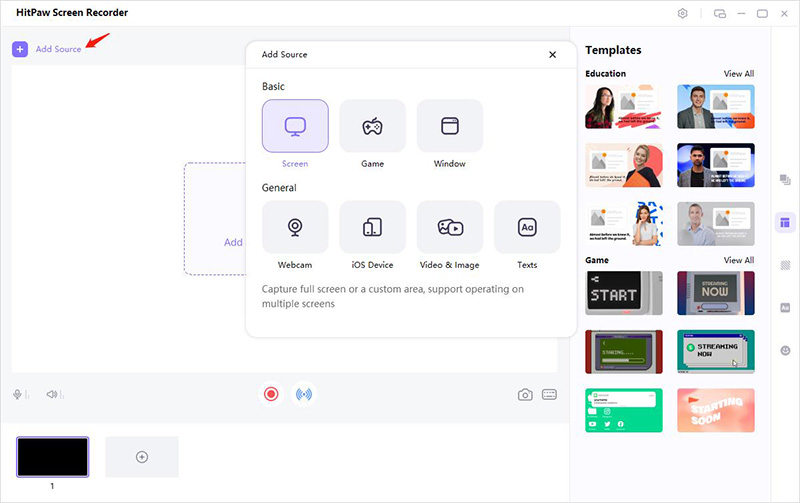 Step 05 Now, click the icon beside the red button, which is "Present in live stream or video call". Then select the live streaming platform where you want to stream NFL games. After choosing a platform, click on "Virtual Camera" under the camera list.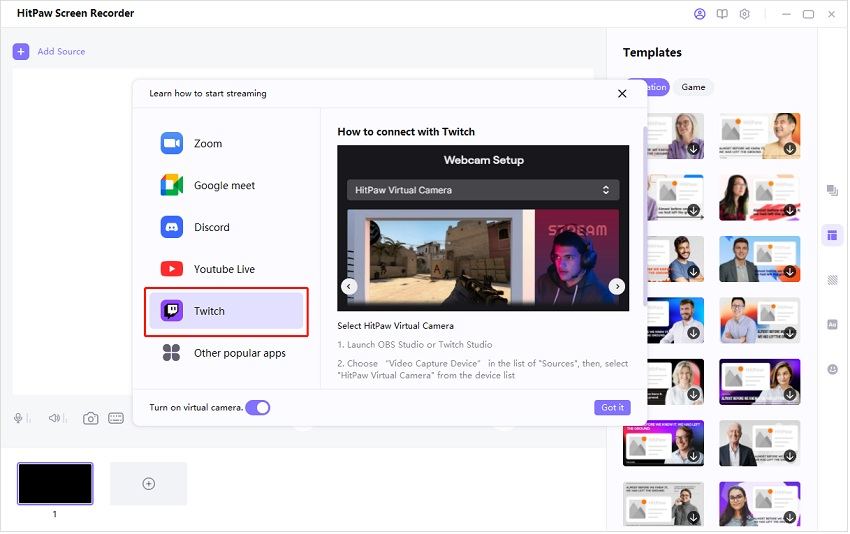 Step 06 And bang, you are live with your audience. If you want to record the event, go to the main screen and click on "Start."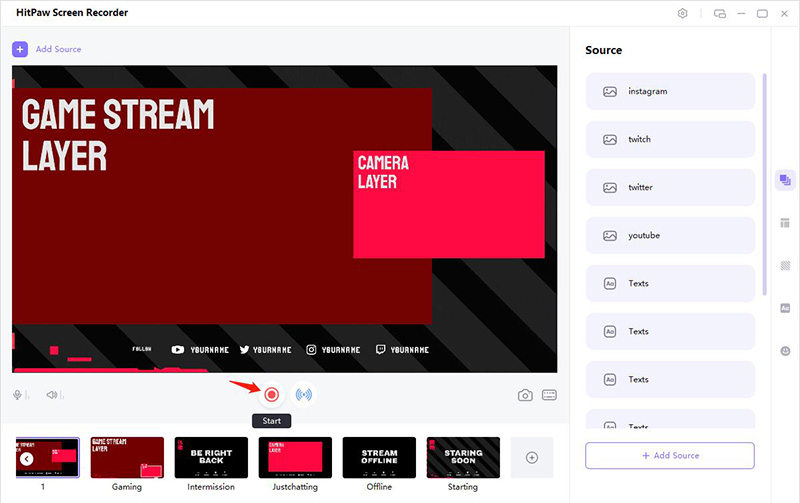 Conclusion
That's all you need to know about how to stream NFL games. Now, you have basic idea about top-ranked websites to watch or stream your favorite NFL games from the comfort of your desktop screen.
Use HitPaw Screen Recorder to stream NFL games as well as record them in HD. With this tool, you get tons of options to customize your live stream and engage the audience like never before.