How to Save Gifs from Pixiv and Other Social Media Platforms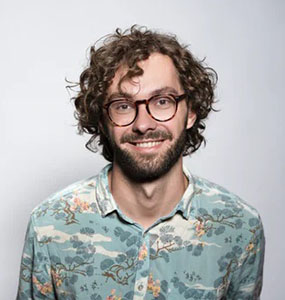 Joshua Hill
Gifs have become a vital part of chats. Using gifs add some fun to chats and reduce the need to type lots of words. No matter how many gifs you have in your archive, you will need more eventually. To get more gifs, you should learn how to save them from various sources. In this post, we look at different ways you can get gifs on the internet. The first way is how to save gifs from pixiv, let's read on.
1. How to Save Gifs from Pixiv
Pixiv is a great website where gif creators meet to build a huge collection of gif files. Pixiv users are mostly creative artists who want to flaunt their creativity in a larger space. You can join Pixiv as a content creator or simply download their wealth of gifs on your computer for later use.
The best way to download gifs from Pixiv is to use the Pixiv Downloader Toolkit. The Pixiv Downloader Toolkit is a Chrome extension that makes downloading gifs from Pixiv as easy and fast as possible. Follow the steps below to save gifs from Pixiv.
Launch your Chrome browser and visit the Chrome store online.
Find the Pixiv Toolkit extension and add it to your Chrome browser.
Locate the gif you wish to download from Pixiv.

At the bottom of the Pixiv page, you will find a blue icon. Click on it and select 'Generate Gif' to save the gif file on your computer.
2. How to Save a Gif from Twitter
Saving a gif on Twitter is not straight forward. As it stands, the Twitter platform does not automatically allow users to download gifs from tweets as gif files. Hence, to download gifs from Twitter, there is a need to use third party websites like download4.cc. Here's how to save gifs from Twitter on iPhone.
Download4.cc is a multiple platform content downloader. This site can extract gifs, videos, and music files from major websites including YouTube, Facebook, Twitter and Mixlr, and many other sites. Follow the steps below to save a gif from Twitter using download4.cc.
Go to the target Twitter gif and click on the arrow pointing down which is located at the top right corner of the tweet.

Choose 'Share Tweet Via' > 'Copy Link to Tweet'.

Open download4.cc on a new tab. Paste the copied link from Twitter into the search box and click 'Download'.
You should see the file ready for download on the next page. Click the desired format from what is available. Click Download to save the file directly on your computer or other devices.
"

NB:Download4.cc can also save a gif from Twitter on iPhone and Android devices.

"
3. How to Save a Gif from Google on Computer
Google is the most popular search engine used by most people online. It hosts a large collection of gifs, videos, and other content formats. Downloading a gif from Google is extremely simple.
Locate the gif you need by clicking search results on Google Images.
Tap on the image to enlarge the gif.

Right-click on the gif and choose 'Save image as' from the drop-down menu.

Click Save to download the gif file to your computer or mobile devices.
4. How to Save a Gif from Giphy
GIPHY is one of the largest search engines for gif files online. There are millions of gifs to download on GIPHY and more are being added daily. You only need to search for the gif you need through the search box and you will find many gifs that would suit your search.
Click on your preferred got from the search results.

Right-click on the gif and choose 'Save Image as'.

Choose where to save the gif on your computer and rename the file.
Download the gif by clicking Save.
5. How to Save Gifs from Pinterest
Pinterest is another popular social media platform that uses gifs to educate audience and add more fun to posts. You can download gifs from Pinterest using your PC, Android or iOS devices. The steps required for these devices are pretty much the same. This also explains how to save gifs on Tumblr. The only difference is that you use Tumblr instead of Pinterest.
Register on Pinterest or log into your account if you are already registered on Pinterest.
Search gifs on the platform and locate the one you want.
Hold down a finger on the gif and click 'Save Image' if you are accessing the Pinterest app on Android or iOS devices.

PC users that access Pinterest website should follow steps I and II. Right-click on the preferred gif and choose 'Save image as'. The gif is downloaded automatically.
6. How to Save a Gif from FaceBook
It is common to see many gifs in the comments section of a Facebook fan page. You may find a gif you like on Facebook and wish to download it. There are multiple ways of downloading gifs on Facebook. The method you use depends on which device you are using to access the FaceBook website or app.
a. Download Gif from Facebook on PC
This is a straightforward process. However, you don't just find the download link on Facebook. Follow the steps as outlined below.
Visit the Facebook website and log into your account. Locate the gif you wish to download.
Right-click on the gif and open it in another tab or window. This should lead you to the source website for the gif. You will be able to get a full view of the gif.
Again, make a right-click on the gif and select 'View Image' from the menu. This will move you out of the gif's website and prepare the gif for download.

Make a final right click and select 'Save Image As'. The gif begins to download automatically.
b. Download Gif from Facebook on Android
The Facebook Android app has its unique way of downloading gifs from Facebook. It is a bit more technical than the PC version.
Launch your Facebook app for Android.
Locate the gif you want to download. Tap the gif to open it in the Facebook app browser.
Check the top-corner on the right for a three-dot icon. Tap the icon and chose 'Open in Chrome'. You will be directed to the Google Chrome browser showing the gif's website.

Press down on the gif until the option menu pops up. Choose 'Download image' and the gif is saved to your Android device.
c. Download Gif from Facebook on iPhone
The iPhone version of the Facebook app also has a unique method for downloading gif files. Since Apple doesn't allow indiscriminate download of files over the internet, you will not find a download link directly on the gif. However, you can still download the gifs you love in a few steps.
Launch your Facebook app on the iPhone and locate the gif you wish to download.
Tap on the gif to open it in your Facebook browser.

Checkthetop-cornerontherightforathree-doticon. Tap the three-dot icon and choose 'Save image'. The gifissavedtoyour iPhone device. Check the Camera Roll folder to locate the downloaded gif on your iPhone.
Conclusion
There are multiple ways to download gifs from the internet. You should try any of our prescribed methods to get all the gifs you want. All the tools here are absolutely free to use so you can try them with no strings attached. However, if you want to edit the Gif files, HitPaw Toolkit is not a bad choice, it helps edit Gifs and Videos in simple clicks.