4 Ways to Convert Video to Image Sequence in 2023
People have been doing it knowingly and unknowingly for quite some time, but learning the most effective ways of converting video to images will help them in multiple ways. You may have been trying to click some pictures but were unsatisfied with the output. Maybe your pictures were blurred or were not looking good to you. So, you made a long video, and later you took a screenshot of a particular frame and used it as a picture.
The image sequence converts a video to a series of still pictures called frames. These still pictures are high quality. The conversion of video to frames is stored in a separate folder where every image is increasingly named according to its order in the video.
We list some of the most effective ways to convert video to image sequence.
Way 1. How to Convert Video to Frames in VLC
VLC is one of the most famous media players in the world and has been installed more than 3.5 Billion times over the years. VLC is multi-purpose and is used to play different media types and convert video to frames. If you already have VLC on your computer, then great start following the steps below. Otherwise, you can easily install it on your device or read other ways listed here.
Follow these five steps to use your VLC media player as video to still images converter.
1.Click on the option Tools, which is in the uppermost menu, and then click Preferences, which is in the submenu.

2.Click on the option Video from the resulting menu, and then click Filters from the submenu > Scene video filter. Choose the way you want your image to look by setting its format (jpg, png etc.), height and width of the image, location of image folders, recording ratio and prefix before the image name.

3.Go back to Tools and Preferences and click on Video and Filter again. Check the Scene video filter and click on Save to save all the settings.

4.Play a video to convert video to still images. Once the video is entirely played. You will see a folder of still images in the location and directory you choose while setting attributes.
Important!
Remember that the changes you made in VLC settings to split a video into frames are permanent, and your VLC player will do the same to other videos. Always cancel the scene filter once you are done to stop your VLC player from converting every video to image sequence.
Way 2. How to Convert Video to Image Sequence in Photoshop
If you don't have a VLC media player on your computer or you want to use a different tool, then you have Photoshop to your rescue. Photoshop is the most famous and used photo editing software, and it is equally great for video. But you need Photoshop CS6 Extended or other versions of CC to use the video editing capabilities of Photoshop.
Follow these 3 steps to convert your MP4 to image sequence.
Step 1: Open Photoshop and import the video you want to convert.
Step 2: Select the File option and click Export and Render Video from the resulting submenus. Choose a folder to save your image sequences. Change the Adobe Media Encoder option to Photoshop Image Sequence.
Step 3: Fill out and set all the necessary details like Image format, size, video frame etc and click Render to convert your video to PNG sequence or any format of your choice.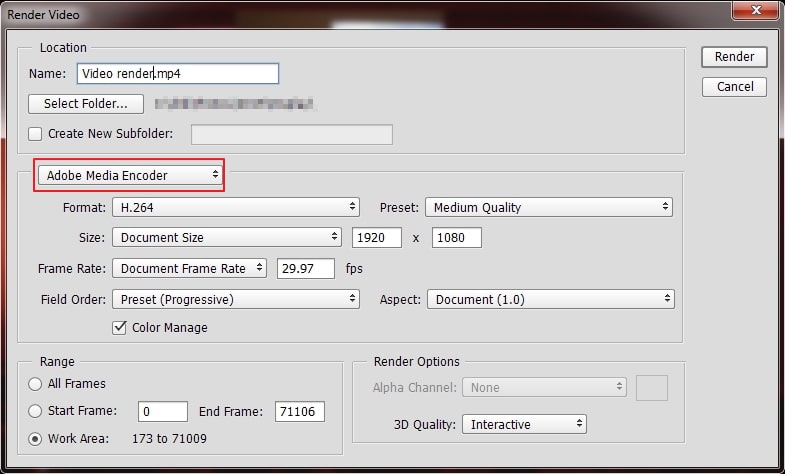 These three steps will help you in using your photo and video editor as a video to frames converter, and the best thing is that these settings are applied to only the video you imported, so you don't have to uncheck the settings to stop them from applying on every succeeding video.
Way 3. How to Convert Video to Image Sequence with FFmpeg
After discussing such Graphical softwares, we will be talking about FFmpeg, a command line interface at its core and great for people who want something light on their PCs for image and video conversion.
If you are wondering how to turn a video into a picture using FFmpeg after seeing its black background and green or white fonts (that give full hacker feels), then here is our step-by-step guide for making things simple.
Step 1: Download FFmpeg on your computer from its official website.
Step 2: Open Command Prompt by clicking on Start Button and searching for Command Prompt or by using the shortcut Windows key + X and then pressing C, then type this command:
ffmpeg -i input.mp4 -pix_fmt rgba output_%04d.png
Type the name of your video file in place of the input and the name of your output files in place of the output .png is the image format that converts an MP4 to PNG sequence. You can replace it with the format of your choice. pix-fmt rgba is used to add color space, and %04d is for naming convention.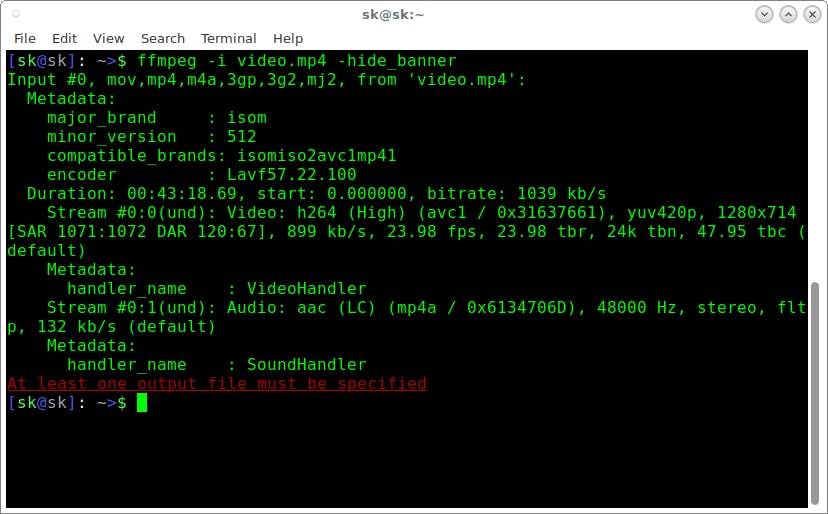 Way 4. Convert MP4 to Image Sequence Online
Some people don't like installing softwares specifically for one task and prefer to do those tasks online to save their time and computer space, and if you are any of them, then don't worry. We have you covered as we recommend two websites that convert your video to frames online.
1. Clideo
Clideo is an excellent website for converting your video to image sequences. It is super easy to use and incredibly. All you have to do is upload your video, and within a few seconds, Clideo will convert it into an image sequence.

2. Online-Convert
Online-Convert is another excellent website to convert your mp4 to frames. It is fast and simple and gives you multiple options to browse your file. You can even convert an online video to an image sequence by pasting its URL in the enter URL field.

An Extra Tip: Upscale Video to Get Better Image Quality
All of the ways mentioned above give you the best quality images as outputs, but the quality of still images solely depends on the quality of the video. If your video is of low quality, no matter which software or online tool you'll use, the resulting still images will be blurred and distorted. Now always having a quality video is not possible. There are chances that you will be working with an old video or you have a low-quality video. Don't worry! Our bonus tip will help you a lot.
You can easily upscale your video quality by using HitPaw Video Enhancer.
What is HitPaw Video Enhancer, and How It Helps?
A multi-purpose video enhancer that will change your life for good with its super-fast and easy-to-use options that can easily enhance and increase the quality of the low-resolution video to 8k.
HitPaw Video Enhancer uses Artificial Intelligence to enhance video quality smartly. No one likes to sit in front of the screen and give instructions for every little minute task, and this software also solves this issue with its batch processing system that works perfectly with just a little human intervention.
No matter how old or low-resolution video you have, you can easily enhance and increase its quality with HitPaw Video Enhancer.
How to Use HitPaw Video Enhancer?
HitPaw Video Enhancer is very easy to use and requires very little intervention. All you have to do is:
Step 1. Launch the HitPaw Video Enhancer after installation and upload your video.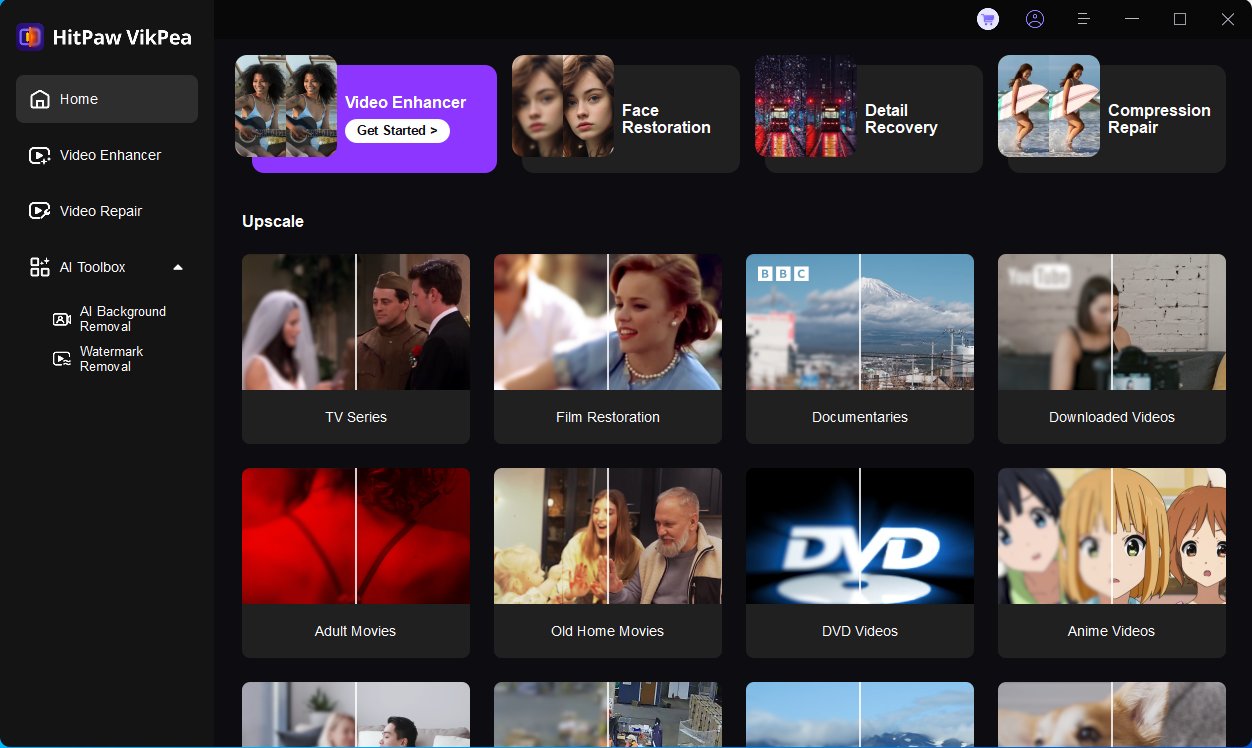 Step 2. Select an AI Model depending on your subject for best results. There are three AI models.
General Denoise Model: It is used for old videos to make them crystal clear.
Animation Model: It is best for enhancing the quality of animated models
Face Model: This model is perfect for human faces and enhances every facial detail for the utmost clarity of images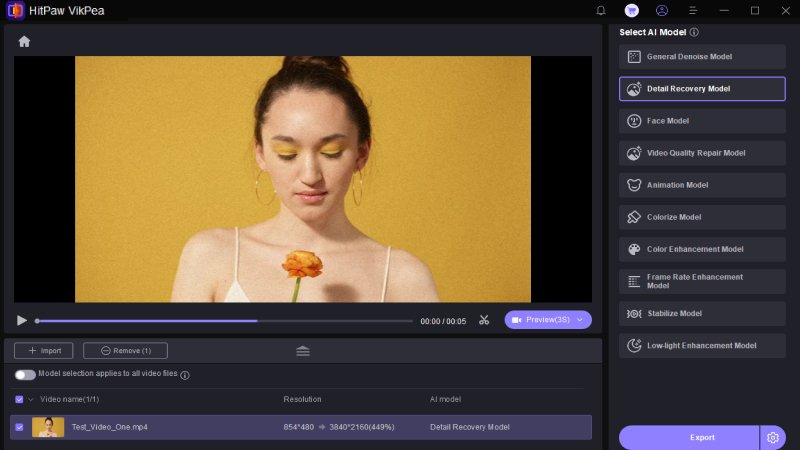 Step 3. Preview the output and enjoy your high-quality video. Click the Export button to save the high-quality video.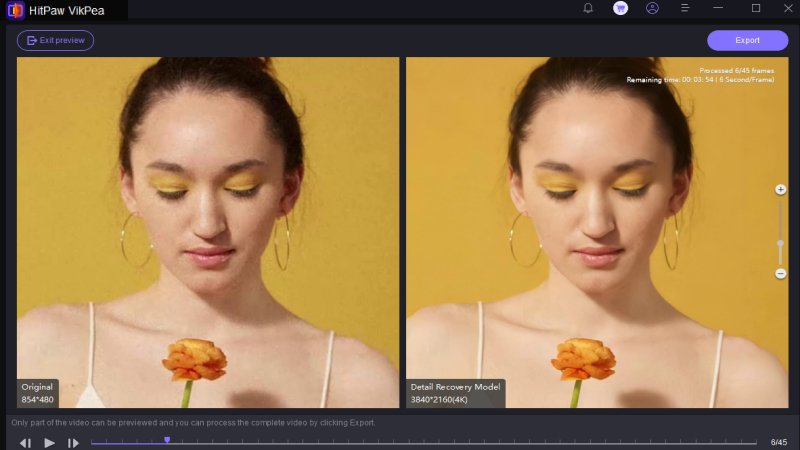 The Bottom Line
Converting video to image sequences is a smart way to convert video to still images and save yourself from all the hard work. Correct tools and tricks will help you work smarter, and that's why we have shared 4 ways to convert your video to frames.
We know how vital video quality is for generating high-quality still images, and that's why we have also shared the best video enhancer software to increase and enhance the quality of any video.