Top 6 Tools To Make A Video AI Meta In 2023
Meta AI video appears to be a cutting-edge concept in the world of video production and this innovation has contributed to grooming the way of creating attractive content. Users are provided with innovative solutions for meta ai make a video procedure as it utilizes artificial intelligence.
Let us learn about some of the perfect working matter AI video generators along with their specifications and how they can help you to uncover your creativity and create videos in a very short period.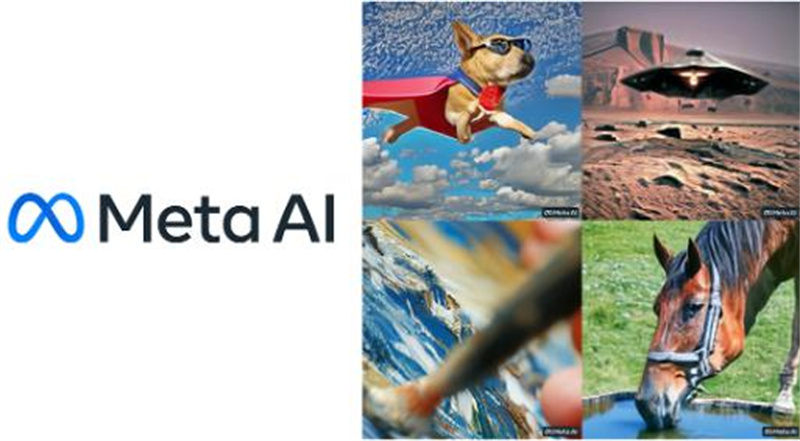 Part 1: 6 Best Meta AI Video Generators In 2023
Before creating an AI video, it is suggested to have a look at the given mentioned perfectly working AI video generators. These generators have the power to make you able to create a stunning video by utilizing their amazing features.
(1) Make-A-Video
Make-A-Video is an advanced tool that professionally creates unique and mind-blowing videos with just text or images. The user can also use Make-A-Video to edit or modify their video easily. Make-A-Video is a unique platform when the user inputs images or texts. It will guess the next move and show the user its situation.
Advantages:
It accesses the user with a unique and easy interface making it easy to use for both professionals and non-professionals.
It has a large library with different useful features and options which can be used for making videos eye-catching.
It also has a vast number of customizing templates.
Disadvantages:
The free version of Make-A-Video has limited features as compared to the paid one.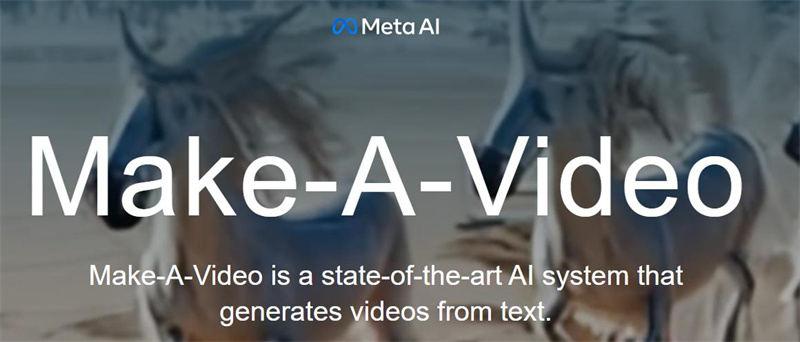 (2) Synthesia AI Video Generator
If you want to make unique and realistic videos with ease then Synthesia AI Video Generator is a perfect choice. It makes mind-blowing videos using voiceovers and AI avatars. It has more than 100 voices and can also edit existing videos. It is also compatible with all types of computer and mobile devices.
Advantages:
It also has a free version which does not cost anything for using Synthesia AI Video Generator.
It has a large number of unique AI avatars, styles, and templates.
Its interface is very convenient for beginners.
Disadvantages:
The corporate plan prices are rarely available.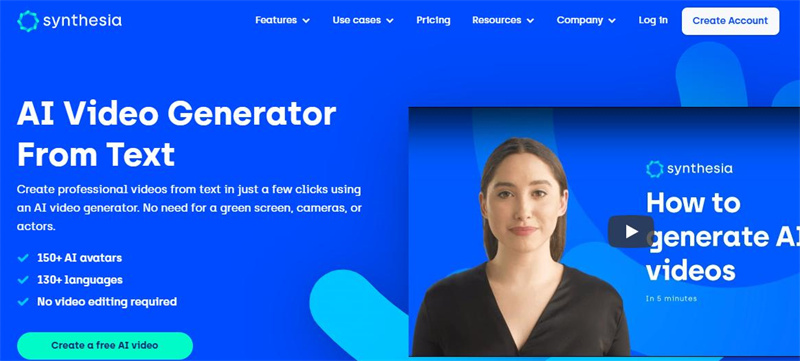 (3) DeepBrain AI
One of the most known and useful tools to make a video meta ai with just text or using a script is DeepBrain AI. It consists of many unique and advanced features which create realistic videos with just the text you input. It can also be used without any cost for free. Also, professionals, as well as beginners, can use it easily.
Advantages:
It has an automatic scene-selecting feature which can be used for saving time and effort.
A large advanced option library has been available in DeepBrain AI.
Everyone with not even special skills can use DeepBrain AI.
Disadvantages:
Sometimes the most important and best option or features are available under paid version.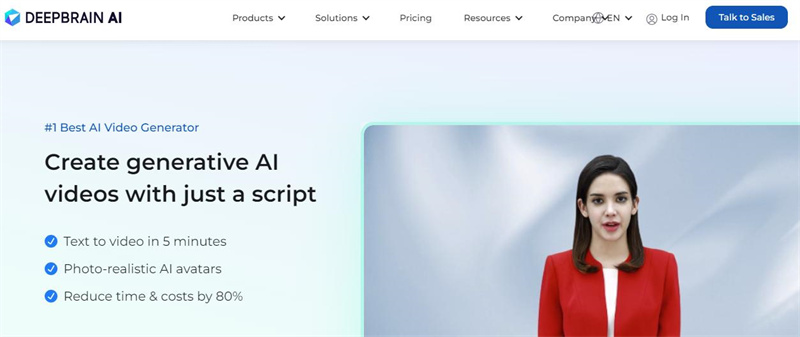 (4) Steve AI
Steve AI is a unique platform used for making unique videos for social media without any special effort. It gives a large number of features which can be used for making realistic and best videos with high quality. It does not require any special device for using it. Its pricing varies between $29 to $99 with also a free trial.
Advantages:
It has a free trial and its paid prices are also very compatible.
It does not require any special skill for use.
Several options are provided for customizing videos.
Disadvantages:
Some users report that they find limited areas for exporting their videos.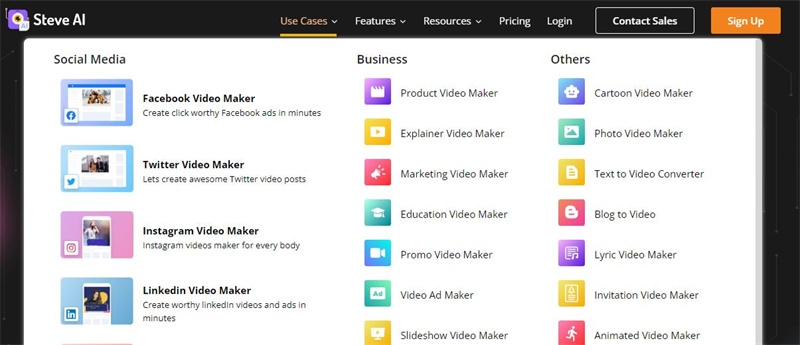 (5) Designs.ai
Designs.ai is a platform which can be used for creating meta video ai using smart AI algorithms. The user can add logos, texts, and images which give visual appeal and gives professional look. The user can make videos easily and does not require any expensive tools. It is only used on desktop devices.
Advantages:
Not like the other ones, it does not need any specific account for creating an account.
It also has a free trial version which is different, unique, and best than others' free trial.
It has a vast number of videos and image assets for editing.
Disadvantages:
It can be used on desktop devices only.

(6) Wave. Video
One of the best editing and creating tools for creating mind-blowing videos is Wave. Video. It is an online platform and uses a fast internet connection. It also has more than 200 million stocks of images, videos, etc easily available. It can be used on any device without any restrictions. The pricing plans vary between $16 to $48 with a starting a free trial.
Advantages:
The video is very compatible and affordable.
It consists of large marketing video tools.
Users can easily use and can create their videos using editing tools.
Disadvantages:
While using Wave. Video users must have a stable and fast internet connection.

Part 2: Alternative Software To Make AI-Generated Video
Let us have some details about the HitPaw video editor which is a perfect alternative tool for the creation of AI generated video. Its features are so powerful that you will be inspired by its working principle even by accessing the first result.
HitPaw Edimakor
In the world of video editing innovation, the HitPaw video editor successfully stands at the top position along with its unique specifications. You can completely change the appearance of a video and can bring enhancement to it with the help of available effects and styles. Some of the most prominent features of the HitPaw meta ai video maker are mentioned below.
Features Of HitPaw Edimakor
It contains inbuilt formatting options and offers user features like styling, layouts, and other structure of the text.
You will be amazed to know that this tool also has a large collection of customizable avatars and scenes.
Users with different language preferences can also take help from this tool as it supports multiple languages.

Part 3: FAQs About Meta AI Video
Q1. What Is Meta Doing With AI?
A1. Artificial intelligence has been utilized by meta AI for the conversion of text content into fascinating video content. Now, you can produce a unique video for your presentation, business, or any brand promotion in seconds.
Q2. How To Create A Free AI Video?
A2. If you want to create free AI video then you can go ahead with a meta ai video creator. There are a lot of video makers that allow users to use their free plans that come with limited features but allow them to create amazing videos without any financial commitment.
Q3. Can AI Do Video Editing?
A3. Different available AI video makers in the market come with amazing features that allow users to do video editing like selection of scenes, adding animation and effects as well as streamlining of the creative process.
Final Wording
You can enhance your video creation experience by taking help from different meta AI video makers available in the market. These video makers have such inbuilt features that fulfill your needs successfully and bring a unique appearance to your video. These tools offer users a perfect interface to uncover their creativity and create fascinating videos using advanced features.