SWF File Guide: What is It? How to Use and the Best SWF File Player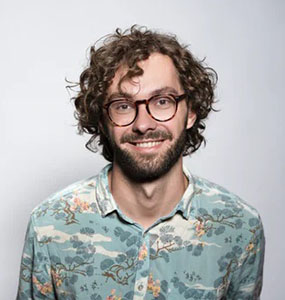 Joshua Hill
Are you looking for some good software or program to bring video, sound and animated graphics to the web? Due to a tremendous increase in the animation industry, people want to learn more about them. Then you are at right place. All you need is the SWF file. We will explain in detail how the SWF file can solve your problem.
What is A SWF File?
Pronounced as 'Swift' SWF file is an acronym of "Shockwave Flash" because it was initially designed for Shockwave player. However, sometimes it is also referred to as Small Web Format. It is an animation developed with Adobe Flash and can be played by Flash Player or with a web browser with a Flash plugin installed. It contains videos, text, vector and raster graphics and interactive content. The primary purpose of SWF files is to deliver multimedia content over the web efficiently.
You cannot edit these files because it contains complied ActionScript and compressed media. But still, you can modify Flash animation by editing the original .FLA file. Initially, the SWF file was created by Macromedia, but now it is owned by Adobe. SWF files can be viewed in a web browser by using a Flash Plugin.
How to Open A SWF File On Windows With, i.e. Browser
There is no browser or a Windows version that comes with a built-in SWF player. Therefore, you cannot open SWF files directly. However, that is not a big problem as there are numerous easy ways to open SWF file on your Windows computer. Any browser that supports Flash Player extension can run SWF files. Browsers like Internet Explorer, Mozilla Firefox, Microsoft etc. supports Flash Player extension. However, in this section, we will discuss only how you can open an SWF file using Internet Explorer.
Steps to Open SWF File:
To run SWF files in Internet Explorer, you have to enable the Flash first. To enable Flash in Internet Explorer its steps are:
Open Internet Explorer and click on the Tools icon from the upper right corner of IE.

Click on the Manage add-ons icon from the pop-up menu that appears on the screen.

A dialogue box will appear on your screen. Choose Toolbars and Extension option.

Now move up and down in the list of Add-ons to look for "Shockwave Flash Object."
Check the status of the Shockwave Flash Object, whether it is enabled or disabled. In case it is disabled click on the Shockwave Flash Object row to highlight it.

Now go to the lower right corner of the Manage Add-ons and click on Enable option then close the dialogue box.

Now you can open SWF files in IE.
How to Open SWF files on Google Chrome
Flash is famous for the vector of attack for hackers and viruses. As a result of which most browsers like Chrome block its plugin by default. Therefore, if you are looking for how to play SWF files on Google Chrome, you need to enable its plugin first.
To open SWF file in Chrome its steps include:
Firstly, right-click on the SWF file and choose the option Open with.
In the next step, select Chrome forms the menu.
In case you want to open SWF files automatically using Chrome then start by enabling Adobe Flash Player plugin. Its steps are:
Open Chrome and then enter Chrome://settings/content in the address bar. You will land to the Chrome's content setting page.

Then click on the Flash to enable it and turn on 'Ask First.'

Enable Ask First option by toggling it. You need to toggle Ask First button for Flash Player to play SWF in Chrome.

Once the player is installed, click on the SWF file.
Now, whenever you visit a page with Flash content click to enable Adobe Flash Player and tick allow button.
Then choose Properties > Open With > Change and select Chrome to open the file.
How to Play A SWF File Outside Browsers
You can also open SWF files outside browsers by using SWF player known as Adobe Flash Player Project Content Debugger or Adobe Standalone Flash Player. Steps are:
Start by downloading Adobe Flash Player Project Content Debugger. It is available for OS, Windows, Mac and Linux.
For Windows, you will get an EXE file that does not require installation. All you have to do is to run Flash EXE for Windows.
It will allow you to have a simple Adobe Flash Player Window. Click on File > Open or drag and drop option in the Windows to open SWF file. Navigate the file in your local system.
Flash object will appear too small due to which you need to resize your Window. Thus, it will be easy to watch and interact with SWF files.
Use menu bar or right-click on the Flash Object to make adjustments.
The Most Recommended Three SWF File Player
In this section, we will discuss the most recommended SWF file player:
A. VLC Player
The VLC media player is one of the most respect media producers as they provide a solution for SWF files. The modern and latest version of VLC player supports SWF format files, and thus they can indeed play .SWF files. It is a free SWF video player with numerous advance features and settings.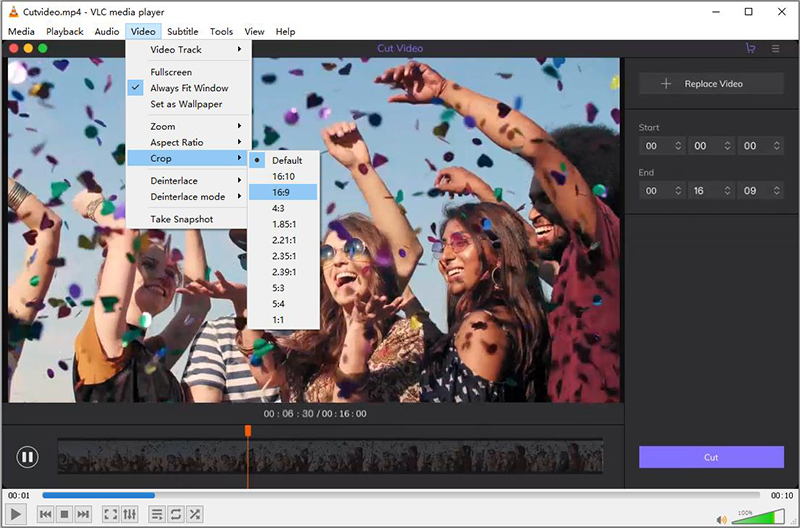 Features:
It can easily convert .SWF files into other video and audio formats for other devices.
Using VLC player, you can easily stream files over the internet as well as between different devices.
It can allow modifying sound setting to get the favourite audio and video files.
B. SWF File Player
Another big name that can quickly open SWF files including Flash games and Flash videos is SWF File Player. As its name indicates, the SWF player is a simple and smart external flash player.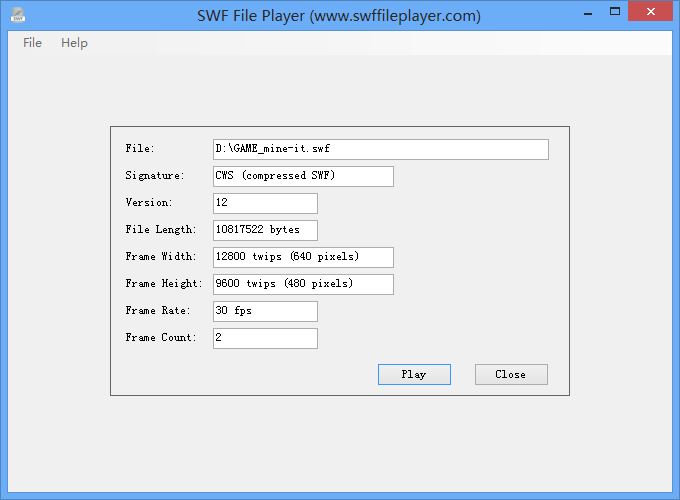 Features:
It comes with the easy interface having only two options that are File and Help.
SWF player is one of the lightest weight video players with less than 1 MB in total size.
It comes with basic features like to stop, rewind, and pause, forward, play and loop SWF files.
With its simple scroll bar feature, you can go to any frame to play the videos.
C. Videostudio
Another excellent program that you can use to run SWF files is Videostudio. Recently, Videostudio has expanded its award-winning combination of ease of use and breakthrough creativity.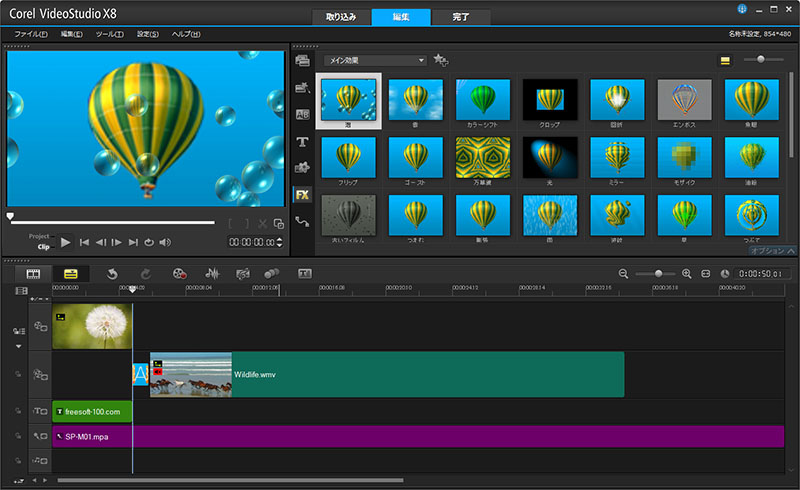 Features:
Due to its ease and simplicity to use, it is perfect all skill levels.
Comes with more than 1500 filters and effects.
Offers a 30 days free trial.
Conclusion
SWF files bring sound, audio and animation to the web. You can choose any program we have mentioned above to play your interesting files and games in SWF format. Besides, you can also open files in SWF format in different browsers and even without the help of a browser.
Here, we reccomend users a new video editor - HitPaw Edimakor. You can use it to make a video file with sound, and animation. With this amazing video tool, you can create many videos you like and share it to the website world.
FAQs about SWF file
Q1. What is an SWF file used for?
SWF files come with animation and applets for various degrees of interactivity and function. Moreover, it can also occur in commonly browser games using ActionScripts.
Q2. Can SWF files be converted?
Yes, you can easily convert SWF file into other formats like MP4. All you have to do is to follow simple and easy steps. Similarly, you can also convert any interactive file into SWF format.
Q3. What program can play .SWF file?
There are numerous programs like VLC player or Adobe Flash Player Windows that can play SWF file. You can choose any program that you found feasible and easy to run SWF files.