How to See Duets of a Video on TikTok (Step-by-Step)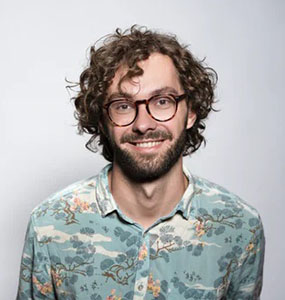 Joshua Hill
Among TikTok's features, duets are the most popular for gaining fans and followers online. Duets on TikTok allow you to create videos with your friends or someone else, regardless of the location you are in.TikTok duets are easy to make once you get the hang of them. You'll learn how to see duet on TikTok in this article, which goes over all the preconditions. Read this guide on how to make a TikTak duet before making one.
Part 1. What is a Duet on TikTok
The TikTok app now has a duet function. It lets users create content using the influence and support of their favorite brands, influencers and friends.
Consequently, people can respond to videos with their videos - and these can be shared publicly - as a way to engage with them.
Duets on TikTok can help you amplify your reach if you're using influencers to advertise - you won't be limited by the influencer's following. Anyone participating in a duet with the influencer can now access your content.
Part 2. How to See Duets on TikTok
When it comes to creating a duet challenge on TikTok, it may be your best bet to succeed in becoming viral. Duet Challenges are especially noteworthy because they inherently demand user-generated content - which is the highest form of engagement you can produce on social media today.
1. How to See TikTokers do Duets?
TikTok does not provide an easy way to view duets. There is, however, a way to manually search for duets of TikTok creators and influencers. Here are the steps on how to see someone's duets on TikTok.
First, open your TikTok app on your smartphone or tablet.

Browse duets. You will need the username of the person to be able to watch their duet. Search for the following on TikTok: "duet @username".

Also, you can copy it from their profile. The username should be preceded by "duets @".
Then you can watch the duets on TikTik.
Note: Duets with the most hits will be listed in the search results.
It is disabled on some users' accounts and duets may not appear for every account on TikTok.
2.How to See All the Duets with You on TikTok?
On the occasion, if you have participated in a duet chain or started your trend. You would definitely want to see how to see duets on TikTok videos. Here's:
Go to search in the TikTok app.
Enter "duet @[the video's username]" in the search bar. Your username should be placed after the "@" sign.
You'll finally find all the duets that others have done with you. You might see a mix of videos if you have multiple viral videos.
You can also prevent people from Dueting your videos on TikTok. Here's how:
Start by opening the app. You will see the privacy settings there.

Click on the Safety option.
Press the "Who Can Duet With Me". The first option allows everyone to duet with you, while the second option allows you to duet with only mutual followers.
3.How to Duet on TikTok With Sound?
TikTok allows you to duet with sound via the microphone icon on the right side of the screen, or via voiceover, or through the 'React' option instead of 'Duet'.
Follow these steps to learn how to duet on TikTok with Sound.
On an iPhone, navigate to Settings and find the TikTok, select it and then turn on the microphone switch to grant TikTok access to your microphone.
Android device users can allow TikTok to access their microphones by going to their Settings, selecting Apps, searching for "TikTok", tapping on "Permissions". And start dating!
You can also use the voice-over feature to record audio or sound in duets.
Begin by recording a duet.
Once you're finished recording, tap on the tick icon. You will be redirected to the edit screen as soon as you tap the 'tick' icon.

Select 'Voiceover' on the edit screen. Tap on 'voice-over' and you'll be taken to the editing screen. This is where you can record your voice or sound by tapping or holding down.

Tap on 'Save'.
You can also use TikTok's React features to add sound to your duets, a feature from Late 2018. If you have the option, TikTok lets you know how to duet on TikTok with your voice.
Part 3. The Following Tips Can Help You Create a Duet Video in TikTok
To make your duet video go viral as soon as possible, just add tags to it.
By pressing the bolt button, you can see notifications concerning who has liked your videos and who has followed your profile.
Create alerts for a specific person to be notified of their new musically videos.
If you want more exposure to your videos, be sure to share them on Instagram.
Comments and likes will help you grow a healthy following online, and they'll pay off in the long run with promotional opportunities.
Part 4. How to Edit TikTok Duet Videos with HitPaw Edimakor
TikTok not only lets you view content posted by other users, but also lets you record and edit your videos.
You can create stunning videos with HitPaw Edimakor. There are many things you can do with it, including cutting, cropping and rotating, speeding videos, adding music, stopping motion, converting videos to GIFs, etc. Get any length video you want with HitPaw.
This section of the article will walk you through editing drafts from TikTok by using HitPaw Edimakor which is designed to edit and produce high-quality TikTok videos. The following steps will guide you to edit:
Download HitPaw Edimakor to your device following the instructions.

Open HitPaw Edimakor and drag your files into the media box.

You can cut the video with the "Split" tool or perform hot key : Ctrl + B.

Complete the video editing, click "Export" button to save your video. You can share it on popular video platforms.
Conclusion
The biggest video-sharing app has millions of featured music clips, and you can decide which one you like the best. Although you can edit duet drafts on TikTok. We recommend using HitPaw Edimakor because it is easy to use, produces high-quality videos with a professional aesthetic, and offers more features.