The Easiest Lossless Cutting Video Software for PC 2023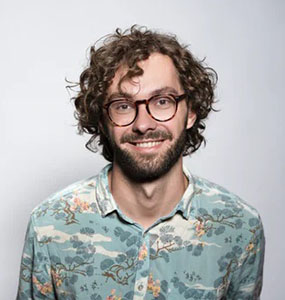 And share it later with your friends in high quality, but during this you may need a video editor or a specialized video cutting program to help you cut and combine video clips and then start video editing, whether with simple effects or more professional tools.
We dedicate this article to learn more about the easiest tools available for video trimming and clip editing.
Part 1: The Easiest Cutting Video Software
Computer or mobile, as well as there are some distinguished websites that offer an online video editor that enables you to cut videos, edit them, and then save them in a video format that suits you. We are talking about the best video cutter software in this article which does not require experience or training and every user can do this with just a few clicks.
1. HitPaw Edimakor
With HitPaw Edimakor, you can cut the video more than once and group the clips together through the clear timeline editor, which features a very simple and easy to use interface that allows you to select and highlight the first and last clips, as well as separate clips and group them. Other than that, it is a video editor that has comprehensive video making and montage tools and gives you several quick features such as adjusting and rotating the video, changing the speed of the selected clips on the editing bar, adjusting the video size, or adding other features.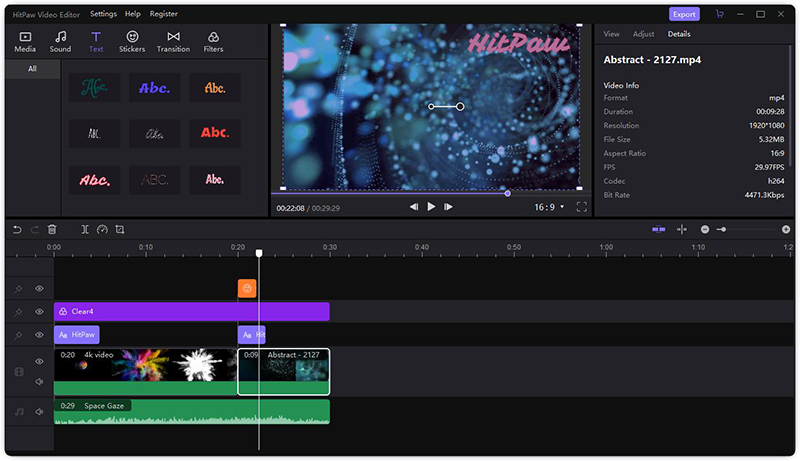 You can rely on HitPaw cutting video software and merging software to add the most advanced visual and audio effects with multiple transitions between clips that make your video something special among the online content.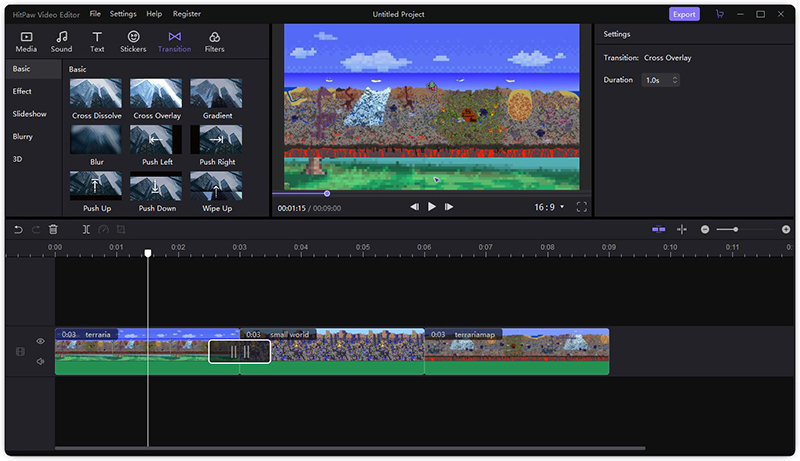 Pros:
1

Supports 8 popular video formats

2

It has the most important video editing tools with 4K resolution support

3

An accurate timeline that links content types with video in an organized and coordinated fashion

4

The program is easy and fast and can be tried for free

5

You can edit audio and video separately for each on a separate tape
The program then moves with the mouse and determines the beginning and end of the clip through the timeline or through the "Video Cut" feature, and then setting the time manually.
2. Windows Movie Maker
Movie Maker will always be a great choice for video cutting software and is very suitable for Windows 7 and Windows 8 users, while using the program on Windows 10 requires installing additional files. Through the Movie Maker, you can add texts to the video, as well as cut clips and merge another video with it, while enjoying a primitive but easy-to-use interface.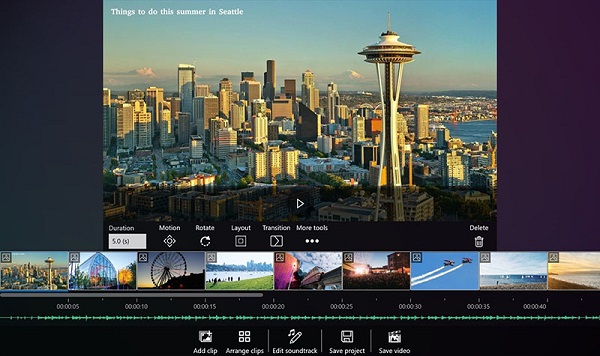 3. CyberLink PowerDirector
Full of details that you may need to learn, study and experiment more than once, but be sure that CyberLink PowerDirector will help you create and make a great video clip and perhaps a short movie as well as full of effects, and it can edit 360-degree videos in addition to the basic editing features of cropping and rotating video clips.
4. Gihosoft Free Video Cutter
You should try Gihosoft Free Video Cutter at some point. It provides a very simple interface that enables you to cut a video by specifying the beginning and end of the video and then choosing to save the clip. It is free and does not require any steps or explanation. It is so simple and you can rely on it to make a small video clip.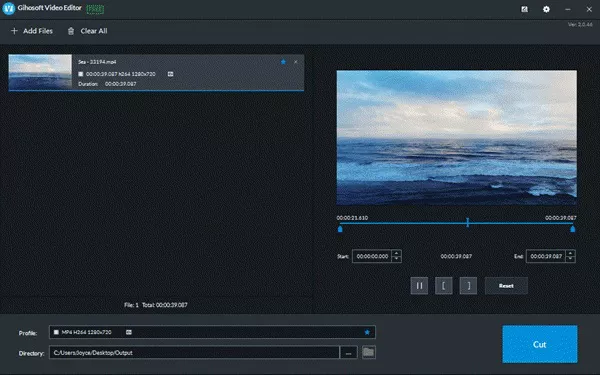 On the dedicated computer there and at the same time you have a strong need to edit a video clip or cut a large video clip to send through chat applications or email. What to do?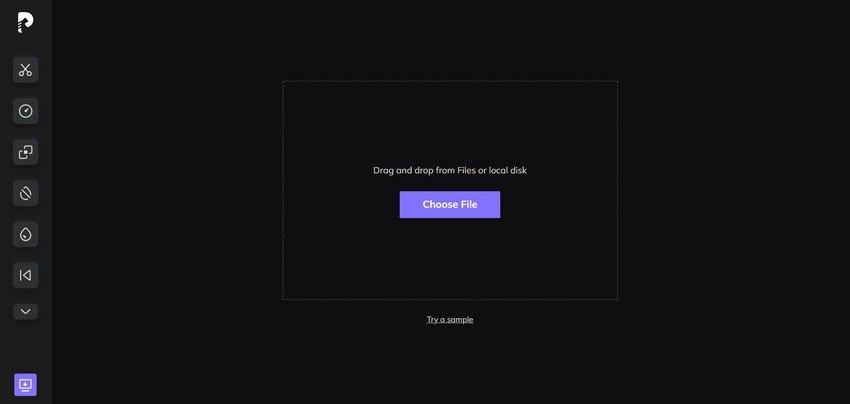 In this case and with the internet, you can access the HitPaw Online Video Editor website that is easy to use as it has all the video, audio and photo editing tools in one place. Through this online video editor, you can record a computer screen as a video, cut the clip, edit it and save it to your computer or send it to your mobile, all without installing any software at all!
What will attract you to this site is that best free video cutting software tool has an icon and a dedicated page. There is no need to search the site, just choose the right tool for you and start editing the video immediately.
How to Cut Video with HitPaw Online Video Editor
Step 01Go to the "HitPaw Online Video Editor" website and click on Cut Video.
Step 02Click the "Cut Video Now" button, or you can download the video editor version to your computer.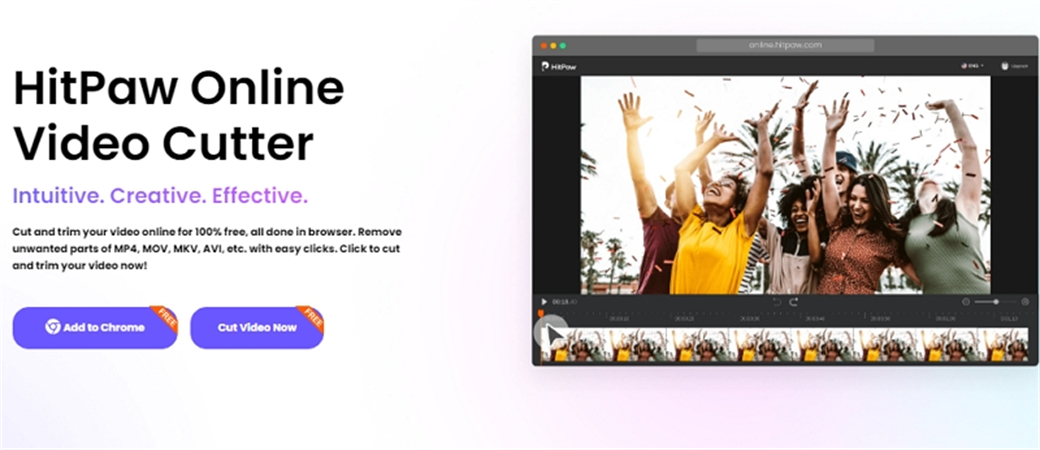 Step 03A new page will now open for you in the online video editor, press + to add a video or drag and drop into the box.
Step 04Play and review the video and then save the video file to your computer.
Conclusion
In this article, we presented the solutions used when you want to cut a video clip or combine another clip with it, you can now rely on the specialized video cutting program HitPaw Edimakor to edit the entire video and make a unique montage or to combine the special moments into one video. Or you can access an online video editor website that helps you with a specific and quick task and has a video trimming and editing program inside.