What is DU Recorder and How Do I Get Rid of DU Recorder Watermark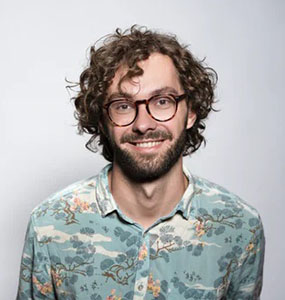 Joshua Hill
DU Recorder is a convenient software that helps you record screens on Windows/Mac PC, Android, and iPhone. You can even edit videos with its mobile app. Though as practical as it is, there are still many disadvantages with DU Recorder. Therefore, in today's post, we're going to make a thorough review of DU Recorder and tell you how to record videos using it without a watermark.
Part 1: What is DU Recorder Used for?
As mentioned above, DU Recorder is used for recording screen, but it features many other functions as well. Next, we are going to talk about the features of DU Recorder one by one in detail.
Tips
Tips
DU Recorder is available in 4 versions, including Windows, Mac, iOS, and Android versions. Firstly, you can download anyone you want (such as DU Recorder for PC and DU Recorder for Android) from their official website.
One of the most prominent features of DU Recorder is that it can record everything on your device. Besides, with DU Screen Recorder pro, you're able to record the screen as GIF.
Videos/Images Editing (Available in DU Recorder for Android & iOS)
After recording the video with high definition, DU Screen Recorder app also has the basic function of editing video (which is available in DU Recorder for Android & iOS), supporting you to perfect your video. What's more, you can also edit images in DU Recorder as there are some simple photo editing tools in this software.
The most distinctive feature of DU Recorder pro is the live stream, which means you can broadcast your screen to Youtube or Facebook and more. Moreover, it also has the function of live chatting, so you can get real-time audience comments with this app.
Users can take a screenshot by using the notification bar or the floating window in DU Recorder in a single click, stitch together several images into one, crop images(s) as per your wish and blur image(s) to cover the parts that you want to hide from your viewers.
However, according to the reviews of some DU Recorder users, there can be some cons while using this recorder.
Part 2: Is DU Recorder Safe?
DU Recorder may be unsafe to some extent. Many users complain that DU Screen Recorder for PC brings some malware that affects the normal use of other software. Besides, when you try to uninstall this software, you'll find that it reappears on your computer after a few hours. It is not difficult to find that this software does not exist in the Google Play Store at all, so it is possible that DU Recorder app is not safe to use.
If you insist on using this software, there is something you can do. You can use it as a Chrome Extension so that the risk can be reduced as you don't need to download it at all.
Part 3: How to Record Screen with DU Screen
Recording the screen with DU Screen is pretty easy. Only a few simple steps are required, you can get the video recorded. You can follow the steps below to record the Android screen with DU Screen:
Download, install and launch the app on your Android device. Tap on the red button in the lower-right corner to start recording.
You can tap on the sidebar to bring out the recording toolbox.
Tap on the red button again to stop recording.
The steps of recording PC or iPhone screens are similar, so just download the app on your device and start to record as you want.
How Do I Get Rid of DU Recorder Watermark?
As we all know, the videos recorded with DU Screen Recorder are watermarked, so how to remove the watermark? Next are the solutions.
Upgrade to DU Recorder Premium
DU Recorder Premium is its official paid version billed monthly or annually at the rate corresponding to the selected plan. When you purchase DU Recorder Premium, you will use all paid features and materials, including remove watermark, custom watermark, custom pause picture, speed, crop, RTMP broadcast, VIP feedback channel, and more wonderful content.
The modified version of the official DU Recorder application is DU Recorder Mob Apk where many pro features are available for free. Most importantly, it is 100% secure guaranteed, so you don't need to worry about the problems of security and data loss. However, it seems that DU Recorder Mob Apk for PC is not available, so you need to download an Android Emulator first if you want to use it on your computer.
Part 4: The Best Alternative for DU Recorder - HitPaw Online Screen Recorder
Since it's impossible to record a screen without a watermark using DU Recorder, the HitPaw Online Screen Recorder is a better option. With it, you can record whatever you want for free without a watermark.
Now Let's see what's so special about this online tool and how it records videos with no watermarks.
The Pros of HitPaw Online Screen Recorder:
Available for recording the entire screen, an application window, or browser tab with audio;
Finish your recording with just a few clicks;
It features no need to download and no installation;
There is no limit to the record time;
100% secure, so no need to worry about privacy and security;
Completely free access to all features, including recording screen without watermark;
Can record Windows and Mac screens.
The Steps to Record Screen:
There are 3 recording modes for you, namely Microphone, System audio and No audio. You should choose one of them firstly, and then click the Start Recording button.
If you choose Microphone or System audio mode, you need to allow this website to access your Microphone and also the browser to record the screen.
Select the screen base on your requirement.
After you finish your recording, click the Stop button. In the pop-up window, you can click the download button to save your video or make simple edits to the video before downloading.
HitPaw Screen Recorder:
Alternatively, if you want to record the screen of your Android phone or iPhone/iPad, or if your recorder video exceeds 100MB, HitPaw Screen Recorder software will be a great choice. It can provide a variety of features to meet all your needs at a discounted price. It can record screen, game, lecture as well as webcam. Here is how you can use it to record a game on a PC.
Summary
HitPaw Screen Recorder Software
HitPaw Screen Recorder is capable of recording screen of PC or Android/iPhone screen without watermark. It is the full-featured version of its online tool.
Download and install HitPaw Scren Recorder on your computer.
Open the software and choose the Record Game on the top. If you want to record keystrokes, tap on the arrow and enable "show keystrokes".
From the drop-down list, select Minecraft.
Hit the red Record button to begin recording. Once done, hit the same button again to end the recording. Select "Open output folder" to check out the recording.
Conclusion:
Since DU Recorder application can't ensure security and can't record videos without watermark for free, we can also consider other better screen recording software, HitPaw Online Screen Recorder is the best alternative to DU recorder screen recorder. Of course, if you want to know more about free screen recording software, please go to the article in the link for more details.