Top 10 WebM Video Players on All Devices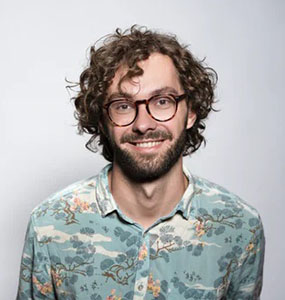 WebM is a video format created for the web. It is made out of compressed stream audio and compressed stream audio files. These files have the extension webm. If you want to open any of these files, you will come across the need to use a WebM player. There are multiple WebM players available for you to use as of now. Let's take a look at some of the most prominent tools out of them. Anyone who is looking for a WebM media player may take a look at these tools and pick one of them.
Part 1: Best Webm Files Players for Windows
If you are looking for an online WebM player, you can go through this list. All these are online players, and you don't have to download anything to your computer to start using them.
1. FVC Free Video Player
FVC Free Video Player is a popular WebM player online. You will be able to use this tool to get a smooth experience of playing the WebM files with the help of this tool. Regardless of the quality of video file and the size of it, you may use this tool to get the job done. The functionality of it doesn't just support WebM files, but also many other popular media formats. You can simply download the FVC launcher, open your video file, and continue with playing.
2. Awesome Video Player
You can use Awesome Video Player to watch multiple video files including WebM files. Therefore, anyone who is looking for WebM player download can decide to go ahead with it. One of the best things about this WebM player download is that it is completely free. You don't have to pay anything to use Awesome Video Player. Most importantly, Awesome Video Player allows users to play 16 videos simultaneously at one PC! However, it doesn't mean that the online WebM player will load you with advertisements.
3. Windows Media Player
Windows Media Player is among the most popular tools that people use to watch media content. You can open WebM files with Windows Media Player as well. The Windows Media Player WebM support will allow you to open the files and play them without downloading any other third party extensions. While you play WebM files, you will also be able to use the other amazing features that come along with Windows Media Player as well.
4. SMPlayer
If you are trying to find a WebM player Windows 10, you may take a look at SMPlayer. It is a free media player available for both Linux and Windows platforms. Due to the presence of in-built codecs, you can use this media player to play multiple audio and video files without a struggle. This is a highly portable video player as well. By configuring settings, you can expect to receive the best experience out of this video player.
Part 2: Best WebM Players for Mac
Being on macOS doesn't mean that you are kept away from playing WebM files. There are multiple players available for you to use on Mac. Let's take a look at the best WebM online player out of them for you to use.
1. Free AVI Player
When you are searching for a free WebM player, you may consider using Free AVI Player. It is a comprehensive player available for Mac with robust functionalities. One of the best features in this tool is that it will allow you to customize audio and video according to the specific preferences that you have. You will also be able to stream content over DLNA, AirPlay 2, and Chromecast with the assistance of this. It will make your life enjoyable and simple when you are watching WebM files on the Mac.
2. MPlayerX
MPlayerX offers a smooth and clear playback to you on WebM files within your mac computer. This video player is not just simple and beautiful, but it is also powerful. Therefore, you can expect to receive an outstanding experience out of it at all times. This is the ultimate video player that you would need. That's because it allows you to play WebM files and many other files on the computer. You will not have to allocate a lot of space on the hard drive to use this tool as well.
3. DVDFab Media Player
DVDFab Media Player is a powerful WebM Player Mac that you can consider. The most impressive feature you can get out of this tool is its ability to play media files in 4K resolution. You can also expect to receive HDR10 support with the help of this tool. This tool is quite effective in terms of helping you to file any media file format on the Mac.
Part 3: Best Webm Video Players on iPhone/Android
You can also play WebM files on your Android device. Let's take a quick look at some of the best WebM player Android options available to try.
1. VLC for Android
VLC for Android is the most downloaded video player app in the Google Play Store. Therefore, people who wish to play WebM files may consider this as the first choice. It is a lightweight app, and you will be able to open up a variety of files including WebM files without a challenge.
2. HUPlayer
HUPlayer is a powerful media player available for Android. It is supporting all mainstream media file formats, including WebM. Moreover, you can also receive support for playing DRM protected video and audio files with the help of this tool. This player has a simple, but effective interface. Hence, playing media files on the device will not be a major challenge for you.
3. Merlin Webm Player (iPhone)
Merlin Webm Player is a video player that is available for iOS. If you want to open up WebM files on your iPhone or iPad, you may think about using this tool. It offers you the chance to watch WebM videos on the iPhone in full screen mode. You may also get WebM file URLs from Safari and play them within Video Player without a struggle.
Extra Tip: How to Edit WebM Video on Windows
Now you know how to open WebM files on the computer. Along with that, you should also be aware of how to edit WebM files on the Windows computer as well. This is where you may start using the HitPaw Edimakor.
HitPaw Edimakor is a tool that allows you to edit video files in many different formats. You can use the simple interface and edit videos according to your preferences. There is no need for you to be an expert video editor to use HitPaw Edimakor and get its desired functionality. After editing a video with HitPaw Edimakor, you can use a WebM Media Player listed above to play it.
Benefits of HitPaw Edimakor
HitPaw Edimakor supports a variety of media file formats including WebM.
Extremely easy to edit your video and audio.
It gives a high-quality output.
Compatible with any Windows computer.
Provides unlimited tracks to alllow multi-layer video editing
Conclusion
You can use any of the WebM files player listed in here to open up WebM files. Then you can use the software and continue to enjoy your favorite media content without a problem. By the way, if you want to edit your WebM files, you can try HitPaw Edimakor.