Catalog
Nowadays, we always found that the images you got with stupid watermarks. Are there any methods to remove them? The answer is yes. Follow this guide to learn about how to remove watermark from image.
Step 1.

Launch HitPaw Watermark Remover

Run HitPaw Watermark Remover on your computer after downloading and installing.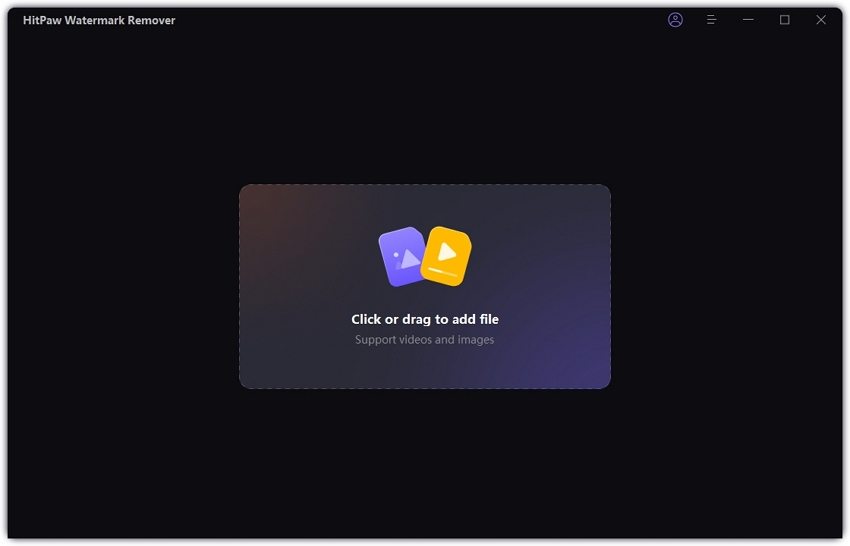 Step 2.

Import the Image to Remove Watermark

Click to import the image you want to remove watermark or drag and drop your images or photos into this program. You can add mutiple files at the same time.
Step 3.

Select Watermark and Remove Mode

There are three tools including the Marquee Tool, the Polygonal Lasso Tool, and the Brush Tool to select a watermark. You can choose the one based on your needs.

Once you choose the watermark you want to remove from the image, head to select remove mode. For an image with a single color, you can choose the AI model,smooth filling and edge filling, and for mixed color, you can use texture repair for better effect.
AI Model:

Use advanced AI technology to remove watermarks/logos/stamps/texts from photos automatically with best watermark removing effects.

Smooth Filling:

Use the edge pixels of the selection to make a smooth transition in the x and y directions to remove watermark from picture. It works fast. It is suitable for those pictures with a single color.

Edge Filling:

Use the edge pixels of the selection to fill the watermark from the outside to the inside. It works very fast. It is suitable for those pictures with a single color.

Texture repair: Find the small part that can be used for repair in a certain range, and splice them into the selected area to get rid of watermark. It works very slow and can be used for images with mixed colors.
If you want to undo the editing, click undo or redo. To select a small part, you can use the Zoom and Hand tool to help you enlarge the image and move it.
Step 4.

Remove Watermark and Export Image

Click "Preview" to check the watermark removing effect. If you are satisfied with the image. Click "Export" to save it.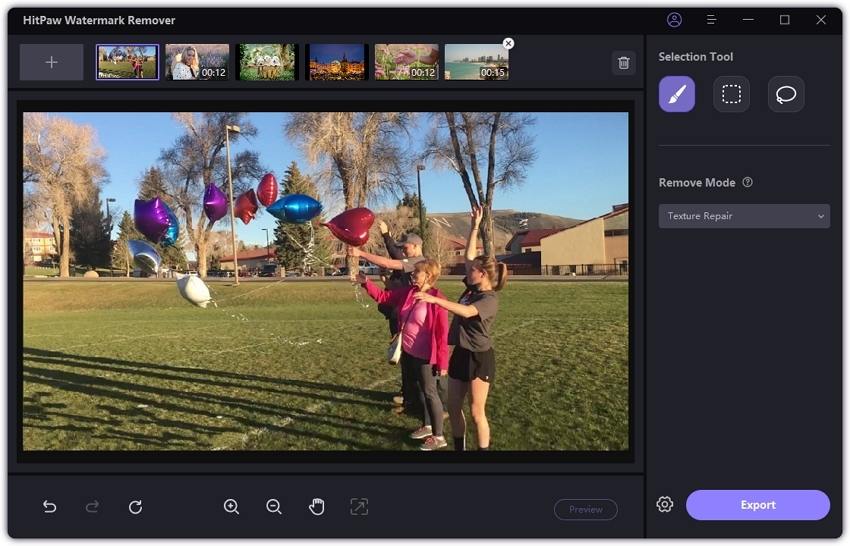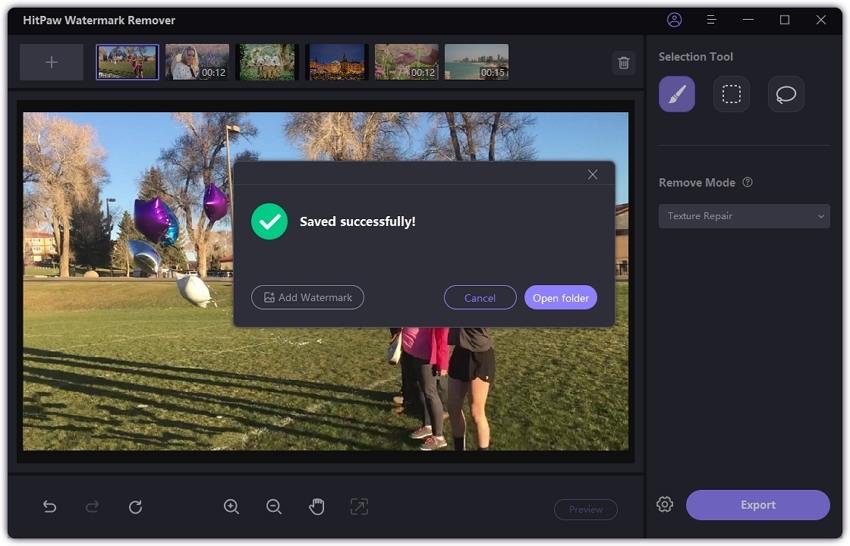 Step 5.

(Optional)Add Watermark to Image

Click Add Watermark and you can add customize watermark to the exported image. Click Text button then you can add text as a watermark or click on Image button to add an image as your watermark.