Catalog
HitPaw Compressor only has a Windows version now and the Mac version is coming soon. In case you don't know how to download, purchase, register and update HitPaw Compressor and thus affect your normal use, here is a guide for you. Now follow the instructions below to get started with HitPaw Compressor.
1:

Download & Installation
Click on the Download Now button, then click the downloaded package and click the Run button in the pop-up windows.

Select setup language, accept the license agreement, and choose your download address. After all the settings are done, click the Install button.

Now, you can start to use it. I have to tell you that you can only get a free trial if you do not buy the premium version. Also a watermark will left on your video created by it. To have the full features of HitPaw Compressor, buying the license to activate it is recommended. Here is the guide for activation.
2:

Activate
Click the Buy Now button to select the pricing plan and buy the license. After you have paid, you will get your purchased Email address and registration code.
Click the Register button below the Buy Now button, fill in the license email and registration code in the corresponding boxes, and click the "Register" button. Then your registration is done.
3:

Check for Updates

If a new version is released, you can click on the menu button in the upper right corner to select Check for Updates.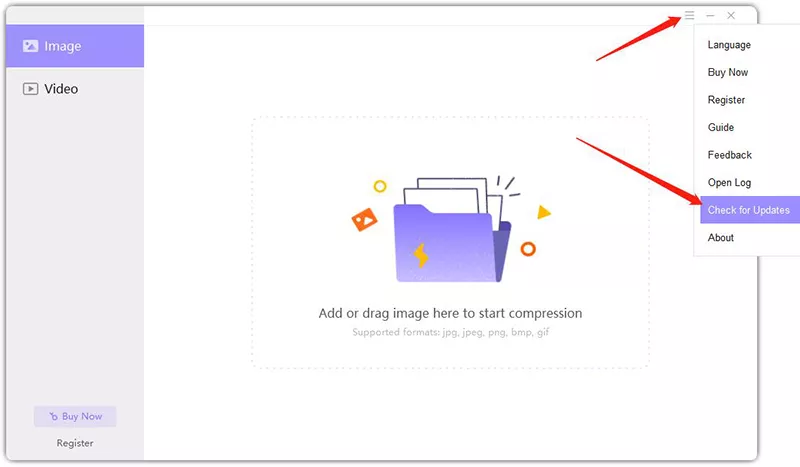 4:

Uninstall
Find desktop icon of the software. Right-click and select "Open File Location".
Find the "unins000" and double click it. The pop-up windows shows "Are you sure you want to completely remove HitPaw and all of its components?" Choose "Yes".
A few seconds later, you will get a windows "HitPaw Compressor was successfully removed from your computer".
5:

Log

Click to find the log file of your compressor. Please contact our team and upload the log if you meet any problems when using this software.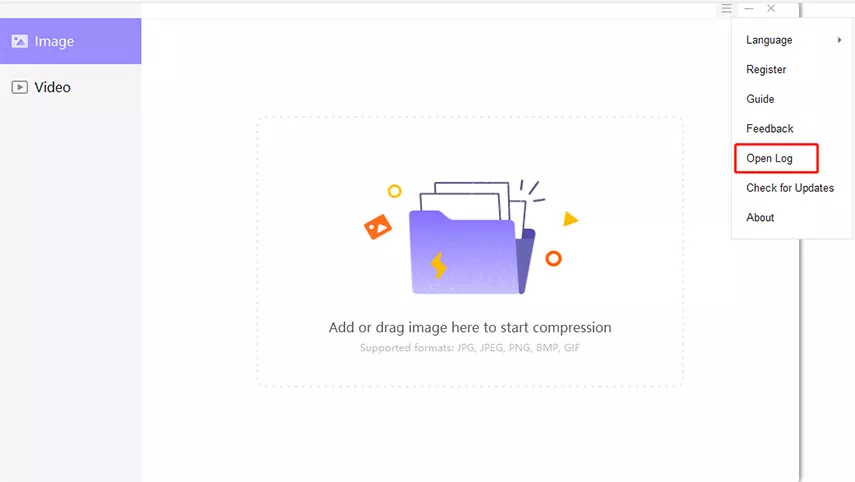 6:

Feedback

Contact our support team our team to report your issues or give your suggestions.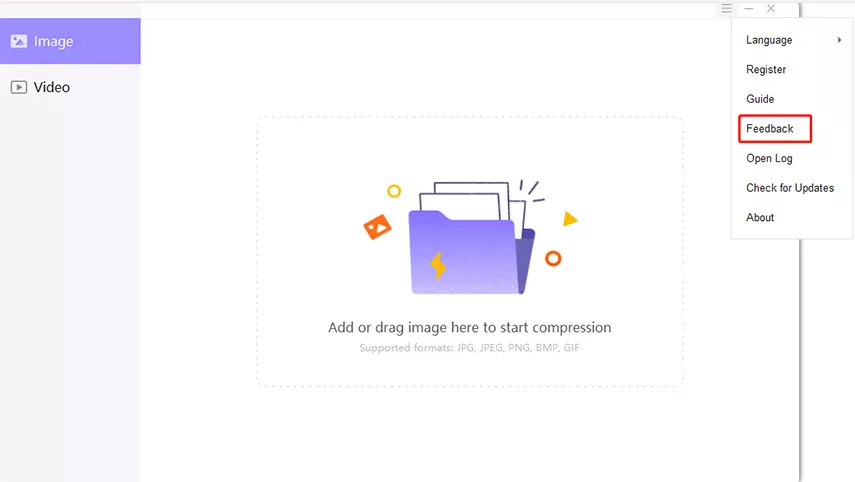 7:

Guide

Click on the Guide option to learn complete guide of HitPaw Compressor.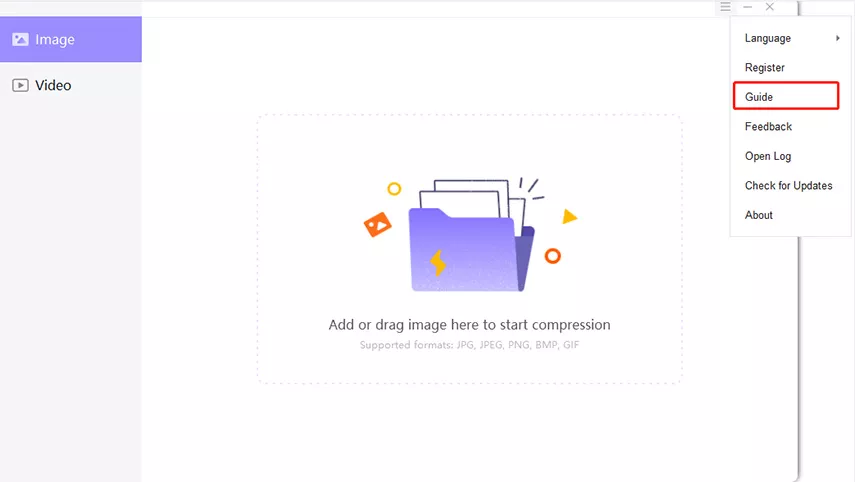 8:

About

Click here to take you to discover more new features of HitPaw.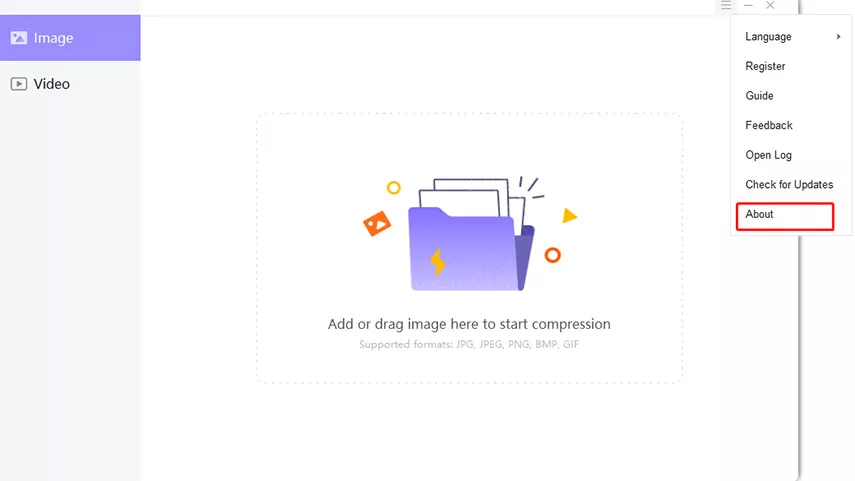 If you are already familiar with these operations, you can start using HitPaw Compressor now. If you want to learn how to use it, here's a user guide for you.