Catalog
If you use advanced video trimming and editing tools, you may find it complicated and difficult to remove objects or people from videos. But with HitPaw Video Object Remover, you can do these things in very simple steps.
Follow the 5 easy steps below and begin to remove objects from video.
Step 1:

Import Video

Click "Choose file" to add the video you need to remove objects from. Or you can just drag or drop the video into edit box.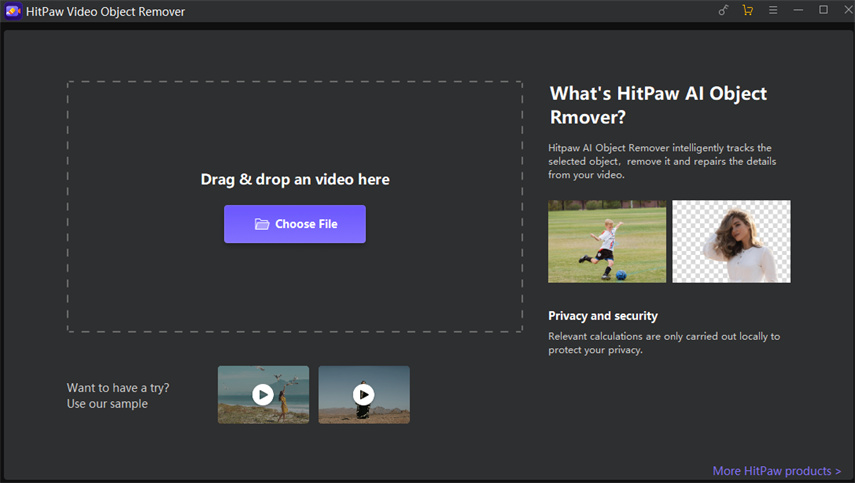 Step 2:

Choose "AI Remove Objects" Function

Choose "AI Remove Objects" Function to remove object.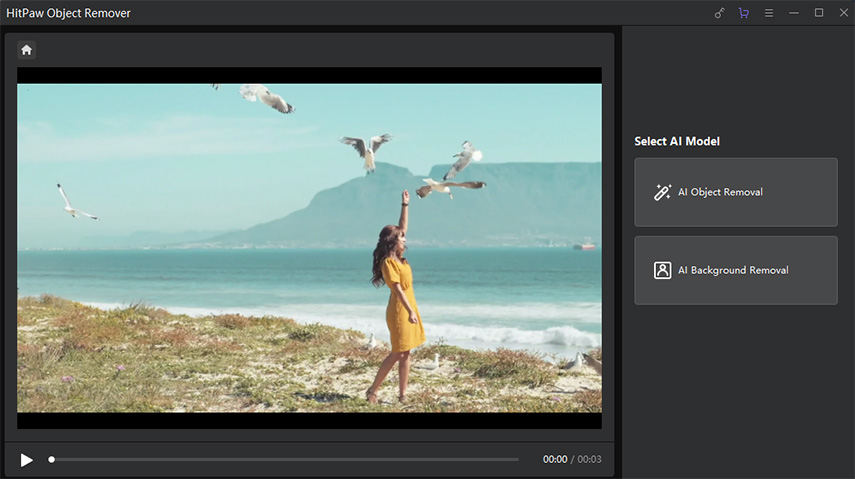 Step 3:

Frame the Object

Frame the objects you need to remove from your video, and click "Next" after the box selection. You can drag the circular mark on the video playback progress bar below to adjust the video playback progress.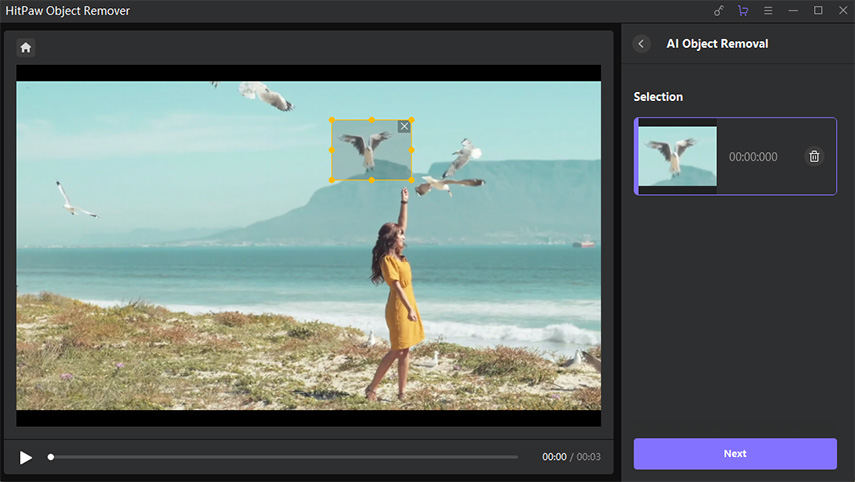 Step 4:

Adjust Selection

After the frame selection, the selected area will be displayed. You can adjust the remove area, add or reduce selection as you need. If you are not satisfied with the current selection zoom, you can reselect the object by clicking "Reselect".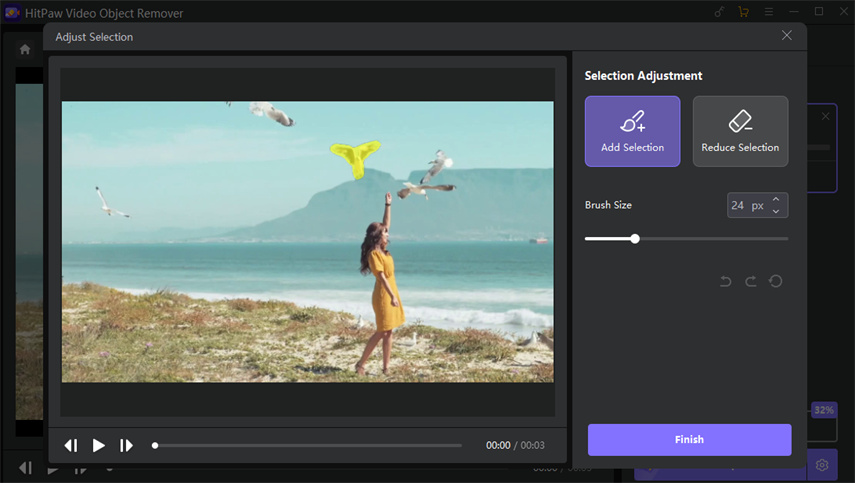 After creating a selection area, the contents of the frame selection will be list on the right of the software. You can delete the selection area by clicking the "X" button in the upper right corner of the frame.
Also, you can adjust the Brush Size by dragging the size bar.
Step 5:

Preview and Export the Video

Click "preview clip" to preview the remove effection of the video, and then export and save it to your computer.