10 Best Video Editors for Windows 8 [Free & No Watermark]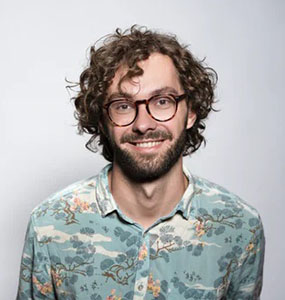 Video is changing our way of communication and expression. More and more people are tending to record vlogs, share it with friends and family members, share their knowledge and experience on YouTube, or use the video to boost business online.
With more and more high-quality video editing software available, if you are new to the video editing world, you may wonder which one is the best choice for beginners using video editing windows 8? Is there any free video editing software for Windows 8 users?
Part 1: 5 Best Free Video Tools for Windows 8 for Beginners
There's a lot of desktop-based free video editor for windows 8 available for businesses looking to create promotional videos. The biggest advantage of free video editing software for desktops is that they tend to have more features than most mobile video editing apps.
If you're looking to edit your promotional videos on a budget, check out this list of free video editing software windows 8 you can use to edit long-form content for YouTube, your ecommerce site, or a variety of other platforms:
1.1 HitPaw Online Video Editor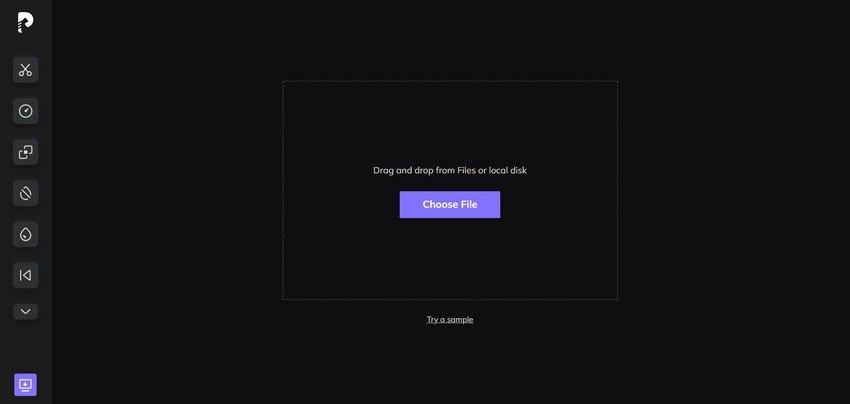 HitPaw Online Video Editor is a powerful & easy-to-operate video editing online tool for everyone, you can find all the video tools you need. You can use it to cut, crop & rotate, adjust, speed videos, add music to videos, stop motion, convert video to GIF and many more.
Users can easily cut a video and split it into two or more and can extract their desired clip from a video. Users can cut the video in any length and anytime. Moreover, HitPaw Online Video Editor also supports adding music to a video, which means that users can add music or a song or even background voice to their videos.
The one-of-a-kind tool also supports video conversion to GIF, which means that users can use a video as a meme as well. Use the software, converting your video to GIF becomes easy and quick. It also enables users to change the speed of the video as they can slow down or speed up the video as they desire.
Pros:
Many videos/audio/images/memes editing tools.
Edits files for completely free.
No need to download any app.
Built-in screen recorder, background remover, watermark remover, compressor and converter.
Cons:
There is a file size limit.
Unstable performance.
1.2 OpenShot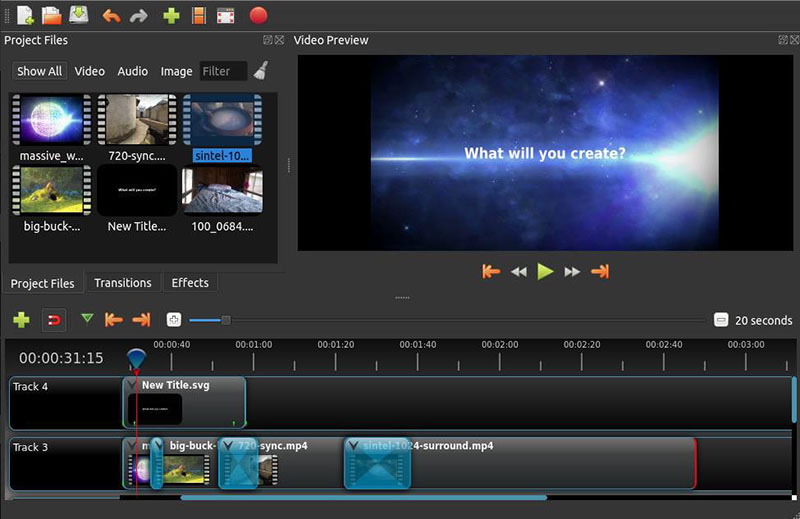 OpenShot's easy-to-use user interface makes it a great video editing program for beginners. While more complex tools may offer more editing components, OpenShot's intuitive interface and minimal design are perfect for simple editing.

OpenShot is one of the most efficient free editing programs for small businesses and is best for clip resizing, scaling, trimming, snapping, and rotation. It also offers credit scrolling, frame stepping, time mapping, audio editing, and real-time preview.
Pros:
Free to use without watermark.
Provides unlimited tracks.
Provides some advanced effect, like 3D titles.
Curve-based time mapping.
Cons:
Limited editing features.
Unstable performance.
Hardware acceleration can be activated only when you edit MP4/H.264 videos.
Some bugs occur.
1.3 Shortcut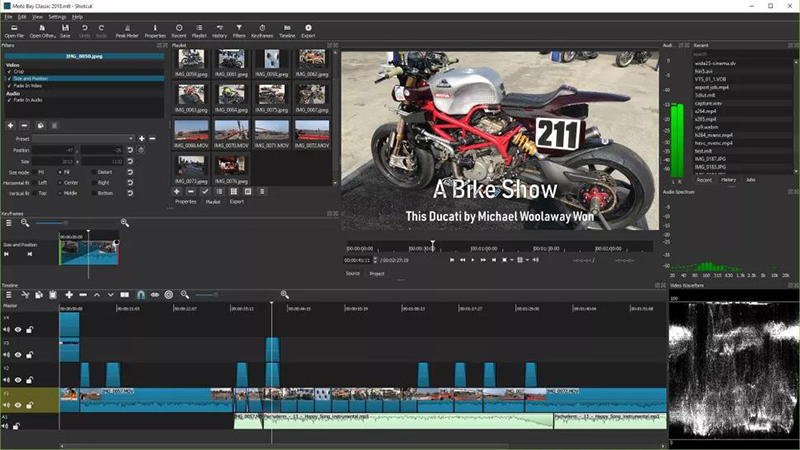 Shortcut is another open source and free video editor without watermark.
Pros:
Stable performance.
Chroma key is available.
Exports 4K/8K resolutions.
Good tech support.
Cons:
Confusing interface.
There is no video/audio track in the timeline.
Not easy to use.
Limited advanced editing functions.
Lack of audio stock and other effects.
1.4 Windows Movie Maker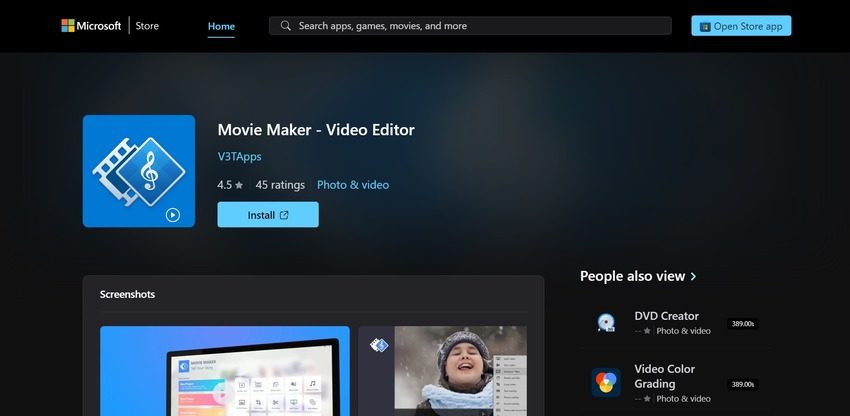 Movie Maker 10 is a convenient free video editing software for Windows for people looking to go back to basics. It's great for making quick edits to short video clips you need ready right away.

Movie Maker 10 comes with a free version that includes its suite of video and picture editing tools as well as the ability to add captions with customizable fonts and colors.
After you finish video editing, you can share videos directly to social media platforms, including Facebook, YouTube, and Twitter. If you don't know your computer system requirement, you can try this one since it is already installed on your Windows7 computer.
Windows Movie Maker is built for Windows 7 but can also be used on Windows 8.
Pros:
Provides basic editing tools.
Easy to use.
Advanced photo slide show effect.
Windows Movie Maker is free to the users of Microsoft Windows.
Cons:
Freeze and crush frequently.
Not useful for those who have experience in video editing.
Limit video and audio tracks.
Limited advanced editing functions.
1.5 iMovie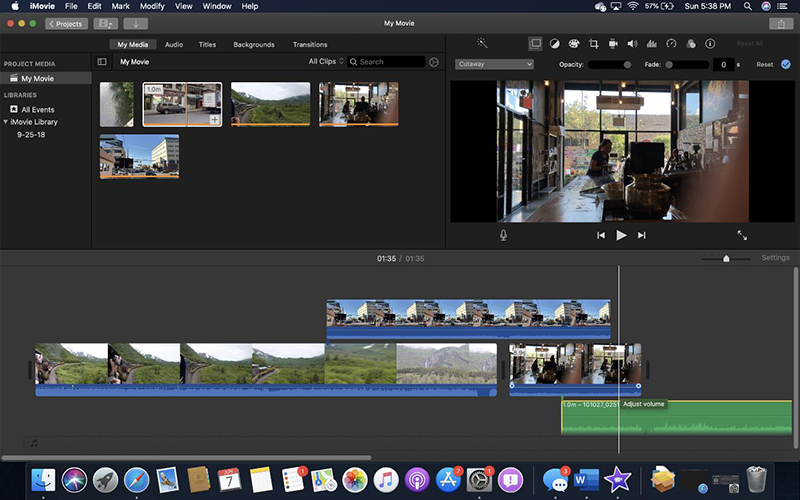 Unlike the other video editor for windows 8 free download, popular standby iMovie comes bundled with Mac OS. Like many native Apple apps, iMovie is uncomplicated and uses a simple drag-and-drop interface for moving files from your drive to your workstation. It's an easy way to build powerful videos to boost your YouTube marketing efforts.
A big advantage to iMovie is that files are saved on Apple's cloud, meaning you can work on your project interchangeably on an iPhone, iPad, or Mac. iMovie is constantly being updated as well, so you can always look forward to new features and improvements on your video edits for windows 8.
Pros:
Provides a user-friendly interface.
Built-in video enhancement effect.
Easy for sharing.
Provides many special effects.
Cons:
Hard for importing MP4 files.
The price is a bit high.
Part 2: 5 Best Video Editor Software for Windows 8 without Watermark
Are you troubled by those video editors with an annoying watermark? To be honest, most video editors will come with a watermark in its free version. In this part, we are going to introduce some software which can produce videos without watermark.
2.1 HitPaw Edimakor
HitPaw Edimakor is an exciting video editor for PCs. That's because it offers users the option to download a dedicated app or edit files online. With that said, HitPaw Edimakor gives users multiple ways to edit videos. It can cut, split, crop, adjust speed, and convert to other formats.
This software oversees other related apps in terms of easiness and efficient performance. It is highly preferred for being an intuitive user interface, making it an excellent watermark remover for you. Thanks a million to the remarkable features that HitPaw proposes, making your time enjoyable.
Pros:
Provides all basic editing tools.
Unlimited tracks are possible.
Allows to add audio, text, stickers, fitlers and transitions to video.
Exports 4K resolution.
Offers a user-friendly interface.
All edits can be easily done in few steps.
Cheaper prize to have all features.
Import videos/audio in various format and export as MP4/MP3.
Cons:
Videos come with a watermark in its free version.
Limited output format.
2.2 Kapwing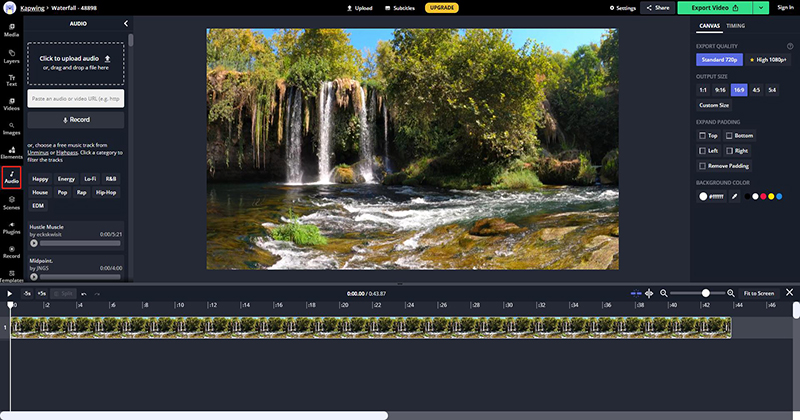 Currently, if you've signed in before creating videos on Kapwing, there will be no watermark at the exported video. Kapwing provides lots of video editing tools such as video trimmer, video resizer, video maker as well as a complete Studio will is more complicated and powerful than its other tools.
Besides the most commonly used editing tools, Kapwing allows you to set up the output video aspect ratio to 1:1, 9:16, 16:9, 4:5, or 5:4, which covers most of the popular video size.
There aren't many templates or transitions and filters compared to ClipChamp, but basically, you can edit and create a video online with this free tool without many efforts.
Pros:
AI autogenerated subtitles.
Easy to use.
Cons:
This product has the absolute worst features.
There is a file limit in its free version, and other restrictions as well.
Long exporting time.
Distorted and messed up a few videos sometimes.
2.3 ClipChamp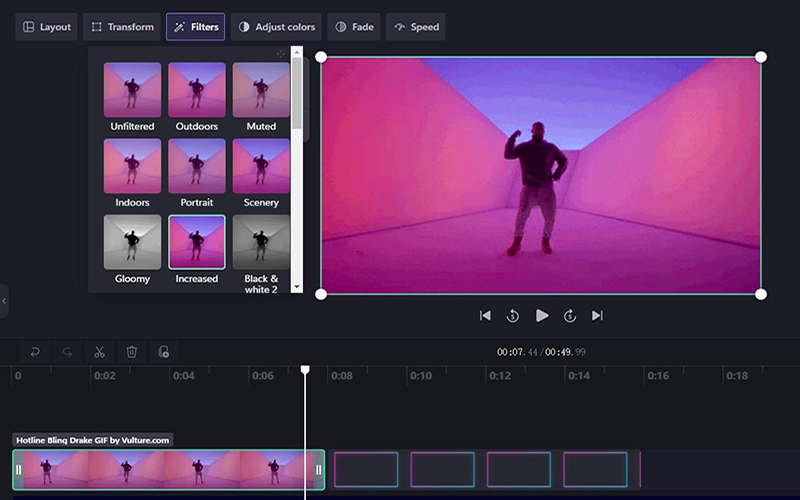 This easy-to-use free online video editor features some basic video editing tools such as trimming & cutting, rotating and flipping, cropping, splitting and combining. Besides that, ClipChamp also provides customizable video templates and offers the entrance to stock video and audio libraries such as Videoblocks and Audioblocks.
You can create a ClipChamp video editor in 3 Steps, create a new project and drag-n-drop your own audio, image, and videos to the editor to it, and then add text, titles, filters, and transitions or background overlays to the time to make a professional-looking video; at last export and save the video.
Pros:
No need to download any app.
Provides all basic video editing functions.
Some video templates are available.
Built-in bcam recorder.
Cons:
Slow editing process.
The templates come with a watermark.
Long exporting time.
Not free to get higher quality.
2.4 VSDC Video Editor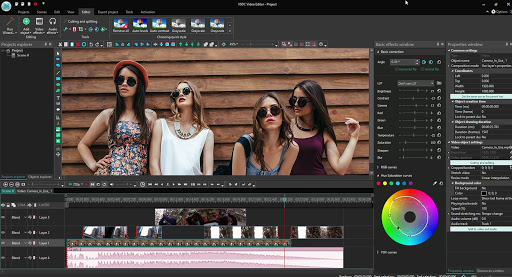 It has tones of features, and you can start for free. There is a wide range of filters, overlays, transition effects, and color correction abilities. This platform is designed to serve users with smooth editing experience so that even beginners can enjoy creative media projects. Thanks to its broad format support that helps to handle all popular media files with ease.
You can also use the built-in video converter tools to freely convert video/audio format to another format. It is a non-linear tool, which means you can place video clips in the timeline freely. You can also export your video to IG, FB, and YouTube, which is powerful as a free video editor. You can also edit 4K and HD videos. For this point, not every free video editor can do.
Pros:
Supports nonlinear video editing.
Provides all basic video editing functions.
Provides Chrome Key function.
Built-in bcam recorder.
Cons:
Less advanced features.
Audio waveform and hardware acceleration features are not free to use.
Slow rendering speed.
Screen capture not having continuous smoothness.
Less shortcut keys.
2.5 DaVinci Resolve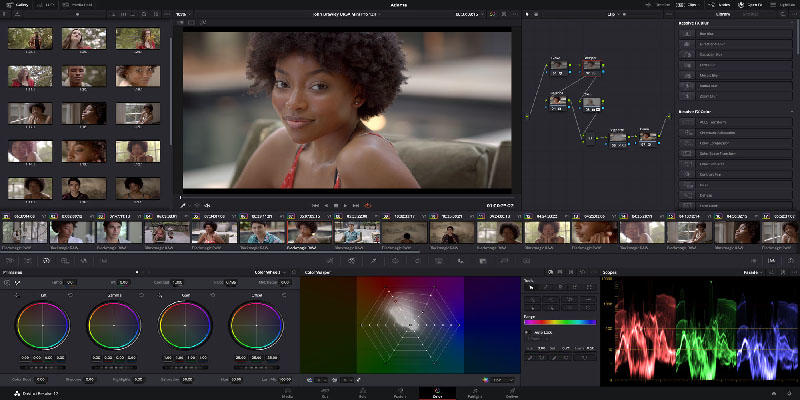 If you are a beginner, you will be overwhelmed by the features of DaVinci Resolve. Personally, DaVinci Resolve is one of the most versatile free video editors without watermark.
This free software offers rich functionality than you may have expected and is well-known for providing professional-level features. Whether you want to create a high-quality video or movie, you can apply this program to get things done.
DaVinci Resolve is an innovative video and audio editing tool with amazing features like cut pages, visual effects, motion graphics, color correction, and more. If you prefer professional video-making and editing software with no watermark that you can use for free, DaVinci Resolve should be your first choice.
Pros:
Provides some professional editing functions.
Has fast rendering capabilities.
Offers many output formats.
Cons:
Crashes sometimes.
Not easy-to-use for beginners.
Limited features in its free version.
Conclusion
To conclude, all of the aforementioned are video editor free download for windows 8. The final call to decide which video editing software better falls upon the needs and requirements of the user. It is because all of these free video editing software is loaded with interactive features.
To have a stable experience of editing, we suggest you choose desktop software. And to edit videos and auido fast and effectively, HitPaw Edimakor is highly recommended. It is a easy-to-use but powerful video editor which provides all basic editing function to help you edit videos in few clicks.