Step 01 Click the button below to get HitPaw Screen Recorder on your device freely.
Step 02 Click "Live Streaming" to start.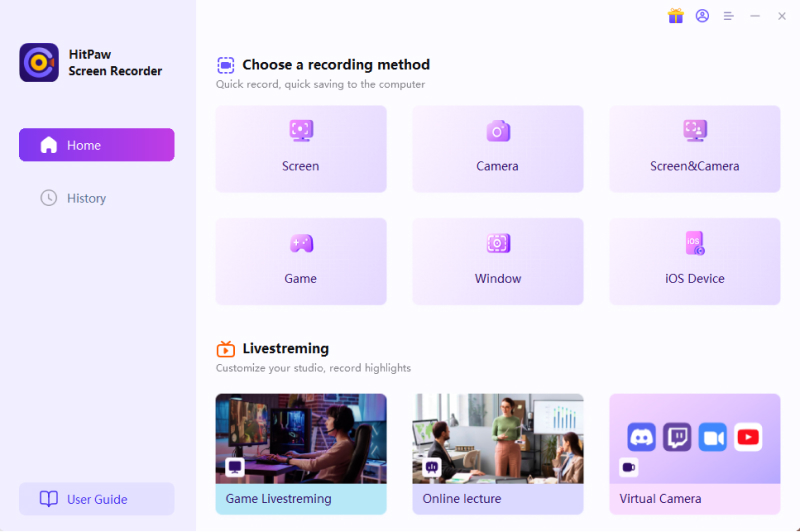 Step 03 Click "Add Source" to add your game, window or anything else to stream.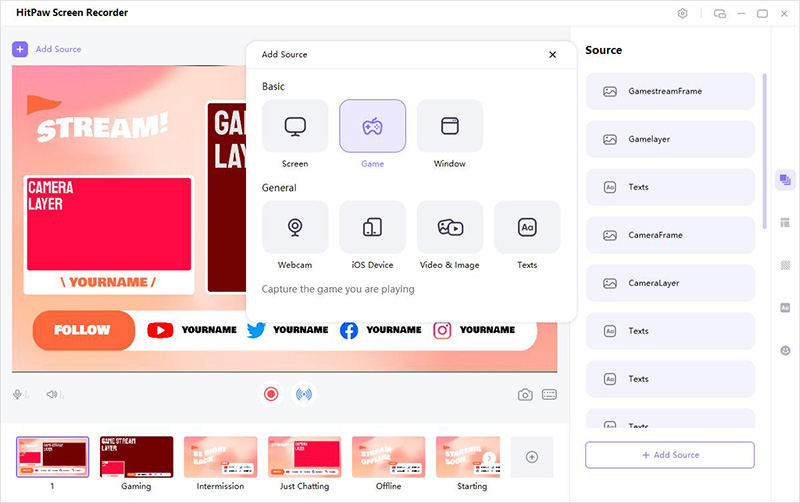 Step 04 Choose a template you like. HitPaw supports over 30+ templates for every kind of streaming.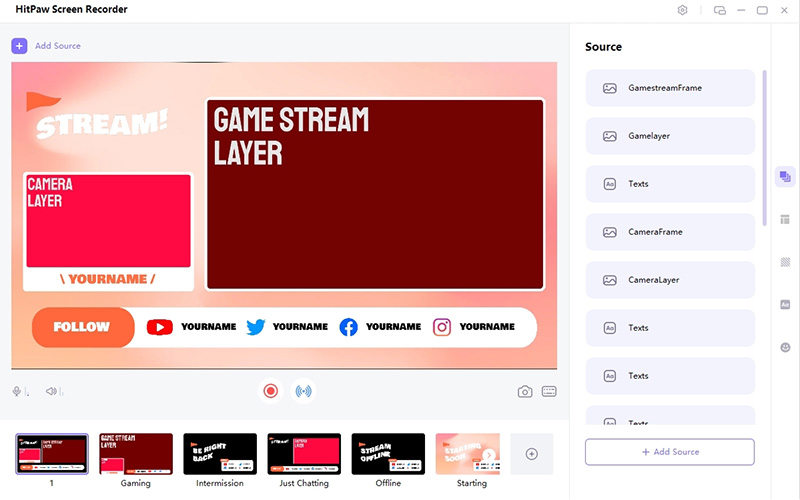 Step 05 Follow the connection steps and start your live streaming. You can live stream with more than one platform by selecting the HitPaw camera in each and launching your video on all these platforms at once.