HitPaw Edimakor
Easy Video Editor for Beginner Edit Video By Drag and Drop
Easily edit videos, audios, music, and images with simple drag and drop
Split/cut/trim/crop your video and media into parts with a single click
Change scense and merge video seamless with innovative and smooth transition effect
Add text easily and choose from a variety of fonts and animations to improve your videos
Powerful resource library offering a wide range of fun and entertaining stickers, videos, images and sound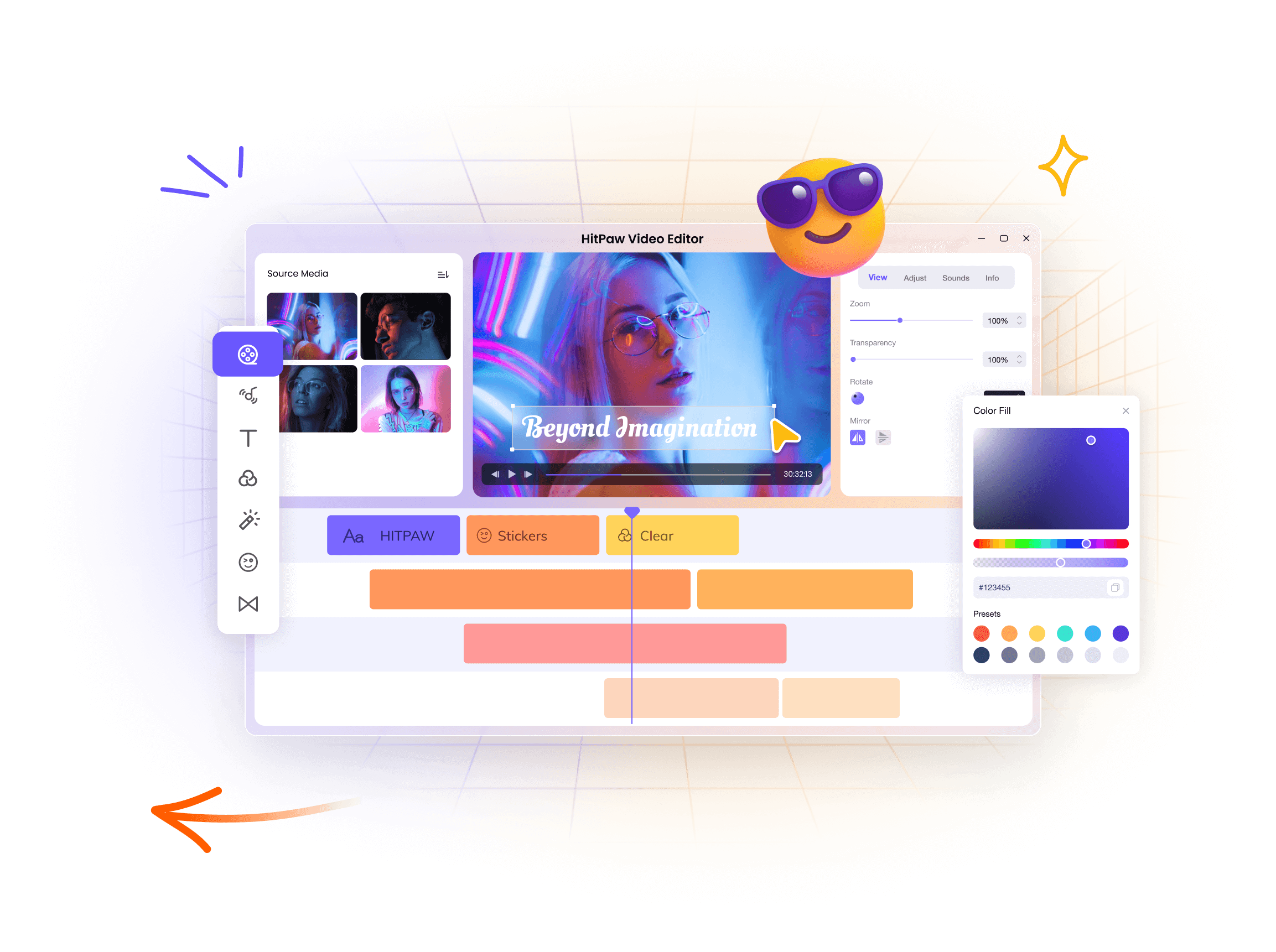 Simple to Use

and Packed with Powerful Features

Your ultimate tool for video editing! Perfect for beginners seeking to split, merge, add text, transitions, filters, and more. Unlock a world of creativity with our extensive library of fun and engaging stickers, videos, images, and animated effects.
Diverse Media Files
Get started from uploading videos, audio, images and GIFs in a large amount of popular formats. Edit single or multiple materials freely on the timeline at your pleasure
Slipt Video into Parts
Split video into parts in 1 click. You can extract specific parts of the video, remove unwanted segments, or create separate pieces for editing or reorganizing
Fancy Text
Add text as a watermark or a subtitle for your video. As a fancy text generator, we allows you to directly drag and drop the ones you like to the timeline
Hot Sound/BGM
All sorts of free-to-use background music and built-in audio effects is frequently updated to help you attract your audience and inject new vitality to your videos. You can effortlessly import music files to personalize your videos with the bgm of your choice
Seamless Transitions
With 100+ transitions, including 3D effect transitions, making high-quality videos with just one-click will seem like a breeze
Interesting Stickers
1000+ built-in and online stickers to meet the needs of different scenes, including 3D effects, animated emojis and many for holiday, vlogs and more
Unleash Your Creativity

with Advanced Editing Tools and Effects

Enhance your videos with a wide range of advanced editing tools and effects, empowering you to bring your visions to life. Perfect for both beginners and experienced editors, dive into a world of endless possibilities and take your videos to the next level!
Flexible Video Layout
Flexible video layout allows simultaneous arrangement of video clips
Trendy Filter
Adding a filter to a video works well on color correction and tone adjustment.
Speed Ramping
Flexibly slow down or speed up video speed, making your video vivid and stylish
Video stabilization
Create a stabler and smoother video by this video stabilization tool has never been easier
Extensive Resource Library
Unleash your creativity with our incredible library of fun and engaging stickers, videos, and images
Social-Friendly Video Export
Export video in perfect compatibility for YouTube, Instagram, TikTok, Shorts, and LINE
More Features

, More Possibilities
Pan and Zoom
Keep your audience focused on the action at hand, or emphasize critical moments
Fade in & Fade Out
An audio fade-in is a gradual increase in the volume of one audio and fade-out is just the opposite
Change Bacgkround
Change unflattering backgrounds by using gaussian blur, color filling and image
Mirror Video
This best video mirrorer can easily mirror as well as flip videos with only one click
Rotate & Crop
Fast select several popular aspect ratios such as 9:16, 4:3, 16:9, etc. for different social media
Convert Video/Audio
More than a video editor - it can easily convert video to audio and vice versa, and GIF to video
Massive Media

Assets Are Flowing Out Here

Powered by famous GIPHY, Unsplash and Pixabay, you have the easiest access to the trendy stickers, GIFs, images and videos. Massive resources will be presented to you by directly searching with keywords when you want more interesting material to enrich your work.
6,000,000+ People Love Us
HitPaw Edimakor is perfect for me.
What I use most often are the cut videos and trim videos functions, which are done very quickly in this program, so HitPaw Edimakor is perfect for me. I used it every day to edit my tutorials video, then, share it with our company's social media. Thanks, HitPaw.

HitPaw Edimakor is a very robust video editor.
I like its design. I can check my videos in the middle, see all materials at the left, check all properties or edit on the right side. Unlimited tracks in the timeline allow me to edit the video based on my needs. Awesome video editor! I hope HitPaw can add more special effects to this editor.

Charles Hurst in Mexico City
It provides thousands of royalty free materials for sharing to different social platofrms!
I love traveling and record all that happened, then, share vlogs on my YouTube channel. I love HitPaw Video Editor most. Although it is not as much powerful as other software, its all transitions, stickers, texts, and filters are really what I like. More importantly, they are free!

Matas Dillard in California
HitPaw Edimakor is really an easy-to-use video editing tool which greatly save time on editing.
When editing some simple videos, such as how to speed up a video or vice versa, I will choose HitPaw Video Editor to do it, because it can directly drag the slider to adjust video speed which greatly help me save time.

HitPaw Edimakor is the best video editing software for Windows and Mac systems.
It can really beautify videos with various amazing effects. And I was surprised to find that HitPaw Video Editor supports importing many kinds of formats, including MP4, MOV, WAV, etc. So, HitPaw Video Editor can also be a useful video converter to convert to MP4 or MP3.

The best thing about HitPaw Edimakor is that it makes editing very easy.
In my opinion, it's not just a video editor anymore, it's also a video enhancer, a video converter, a photo editor, a GIF editor. I've recommended it to my friends, looking forward to discovering more of its features.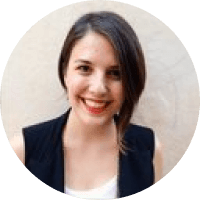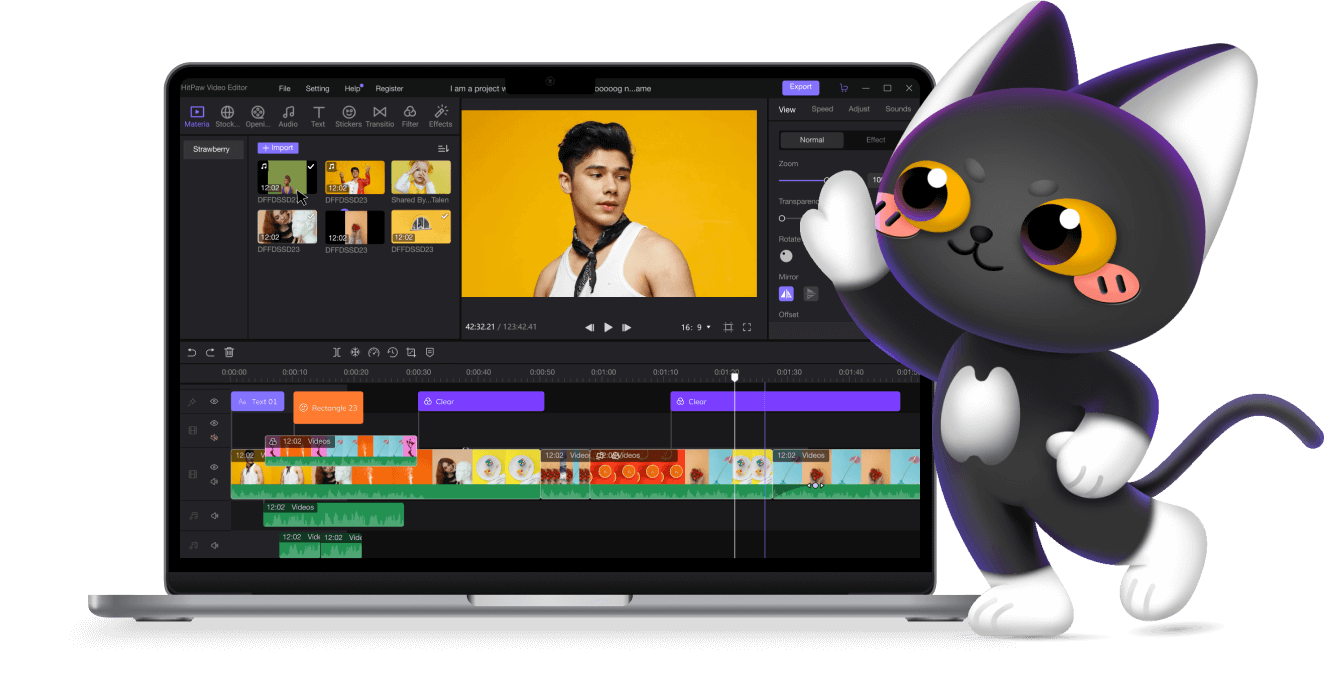 HitPaw Edimakor
Creat Your Own Video
And Get Views Now