About the Best Way How to Convert AAX to MP3 Online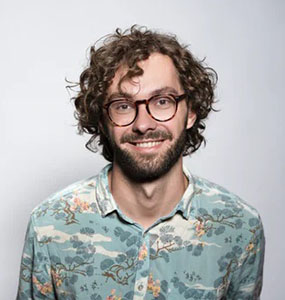 Joshua Hill
Audible audiobooks are saved in AAX format by default. These audiobooks are difficult to be played on MP3 players due to their format. To listen to them offline, you need to convert them into MP3 format.
Luckily, the internet is awash with tools that allow users to convert AAX files to MP3 – but not all of them are efficient and user-friendly. To help our readers out, we have come up with a curated list of the best free AAX to MP3 converter tools along with a step-by-step guide on how to use them.
Part 1: Why Need Audible Converter
Whenever you download audiobook files from iTunes Store or Audible.com, the audio files are always in the AAX format. These files are protected with digital rights management technology or DRM, which is why only specified players and/or PCs can play them. Plus, most people are not a big fan of the official Audible media player due to the lack of customization features and complicated interface.
Now that you know why we need audible converters, let us discuss several top-ranked AAX to MP3 converter free tools.
That's where an audible converter comes into play. It is a third-party tool that converts AAX format to other audio formats such as MP3, M4A, or FLAC, etc. Thanks to such tools, users can listen to the audiobooks on their favorite MP3 audio player which offers additional customization options.
Part 2: How to Convert AAX to MP3 Online
As mentioned earlier, users need to rely on a third-party software to convert AAX to MP3. While there're thousands of both free and paid online converters, let us, deep dive, into the most sought-after tools that you can use.
1. Convertio
Convertio is a feature-packed, online audio editing that allows users to convert AAX files into multiple audio formats including MP3. Its highlighted feature is its compatibility with almost all audio formats.
What's more, it also empowers users to edit the audio file including output quality, bitrate, sample rate, and so on, earning it the badge of a top-ranked AAX to MP3 converter online.

Features of Convertio:
Converts an audio file into any format
Edit the audio file
Easy to use
100% free
Users can upload files directly from Google Drive and Dropbox.
2. TunePat Any Audiobook Converter
Another highly popular tool that offers a wide range of audio editing features including converting AAX files into any audio format as well as adjust the speed and quality of the audio file. What's more, it also allows users to download Audible Audiobooks on a computer quickly. Once downloaded, you don't need to have an internet connection to convert them into MP3 format. However, users have to pay $19.95/month to use its services.
Features of TunePat Any Audiobook Converter:
Convert AAX to MP3 online
Download audiobooks
Built-in audio editor
Supports 34 languages
Handles large files easily
Generates metadata for your Audible audiobooks
3. Online Audio Converter
It is a free online audio converter that empowers users to change formats of audio files with ease. This powerful tool works with over 300 audio and video file formats, making it a go-to Audible converter for many users.
What makes it unique is its ability to extract audio from video files. Note that this service if best suited for smaller files.
Features:
Convert an audio file in any format
Supports tags for many audio formats
Batch conversion
Extract audio from video
Advanced settings to edit the audio file
Free service
Part 3: The Best Free AAX to MP3 Converter
This tool comes with a range of impeccable audio editing features along with an easy-to-use interface, making it an ideal choice for both professionals and newbies. What's best about HitPaw Online Audio Editoris its ability to convert giant AAX files without compromising the quality, making it the #1 ranked free AAX to MP3 converter.
Here are the stellar audio editing features of HitPaw:
Convert an AAX audio file into MP3 as well as into WMA, AAC, FLAC, and many other formats
Compress any audio file
Change audio volume
Merge one or more audios
Change audio speed
Add your favorite music to an audio clip
Cut/trim the audio file
Extract specific audio part
Text Guide
From your web browser, navigate to HitPaw Online Editor and hit on the Audio Converter mode.

Now, hit on Convert Audio Now and then, use the Choose File option to load AAX Audiobooks into the program.

When it's loaded, choose the MP3 audio format in the Convert to the drop-down menu and click on Convert.

Wait for a few seconds until the program converts it. Then, hit on Download All to save the output file on your computer.
FAQ about AAX to MP3
Q1. How do I convert Audible to MP3 online?
A third-party audio converter like HitPaw is needed to convert Audible to MP3. To use this free, online service to convert any audible into MP3: Head to the official website of HitPaw and choose the Audio Converter option. And select AAX Audible file/s you want to convert to MP3. Then choose the output format as MP3 and hit Convert. Finally, save the converted file.
Q2. Can Audacity convert AAX to MP3?
Yes, Audacity can convert AAX files into MP3. Being one of the most popular audio editing tools, Audacity is a trusted software to convert audible AAX files into the MP3 format without any hassles.
Conclusion
Hopefully, this article has answered all your queries pertaining to converting AAX audiobooks into MP3. Whenever you need to convert AAX to MP3 online free, give it a thorough read to get the job done in just a few minutes. You can fall back on any tool to convert audible to MP3 but as far as our recommendation goes, we suggest users use HitPaw Online Audio Editor to convert unlimited AAX files into MP3 quickly and safely. However, the final decision is only yours to make.