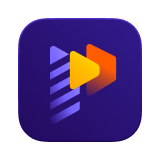 HitPaw Edimakor

Super Al Video Audio Editor with Outstanding Features
Add BGM & sound effects in 100+ genres in our audio library
Cut, rearrange, speed up or slow down your audio in a simple way
Record, change your voice in a simple way
Add subtitles easily with AI-powered speech-to-text feature
Extract audio from video in 1 click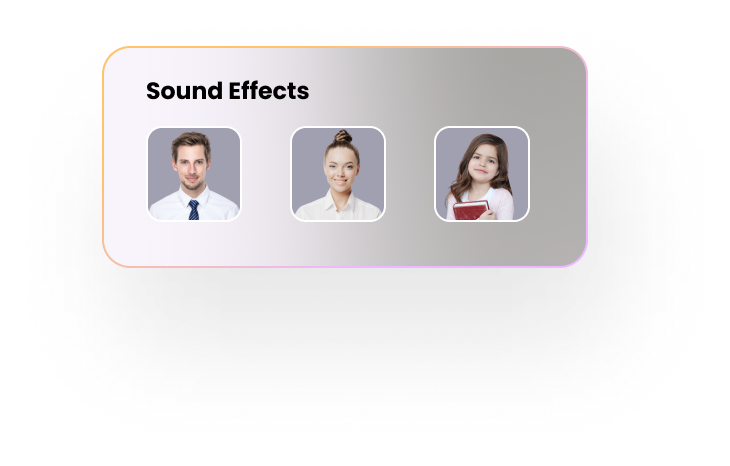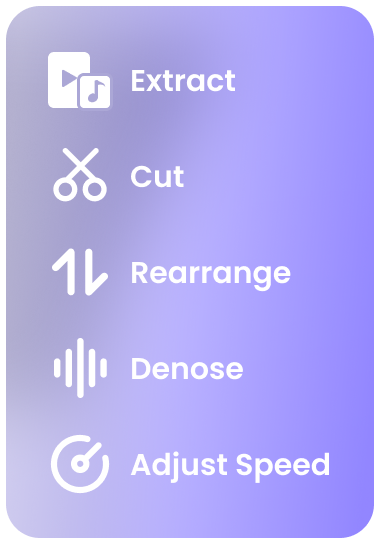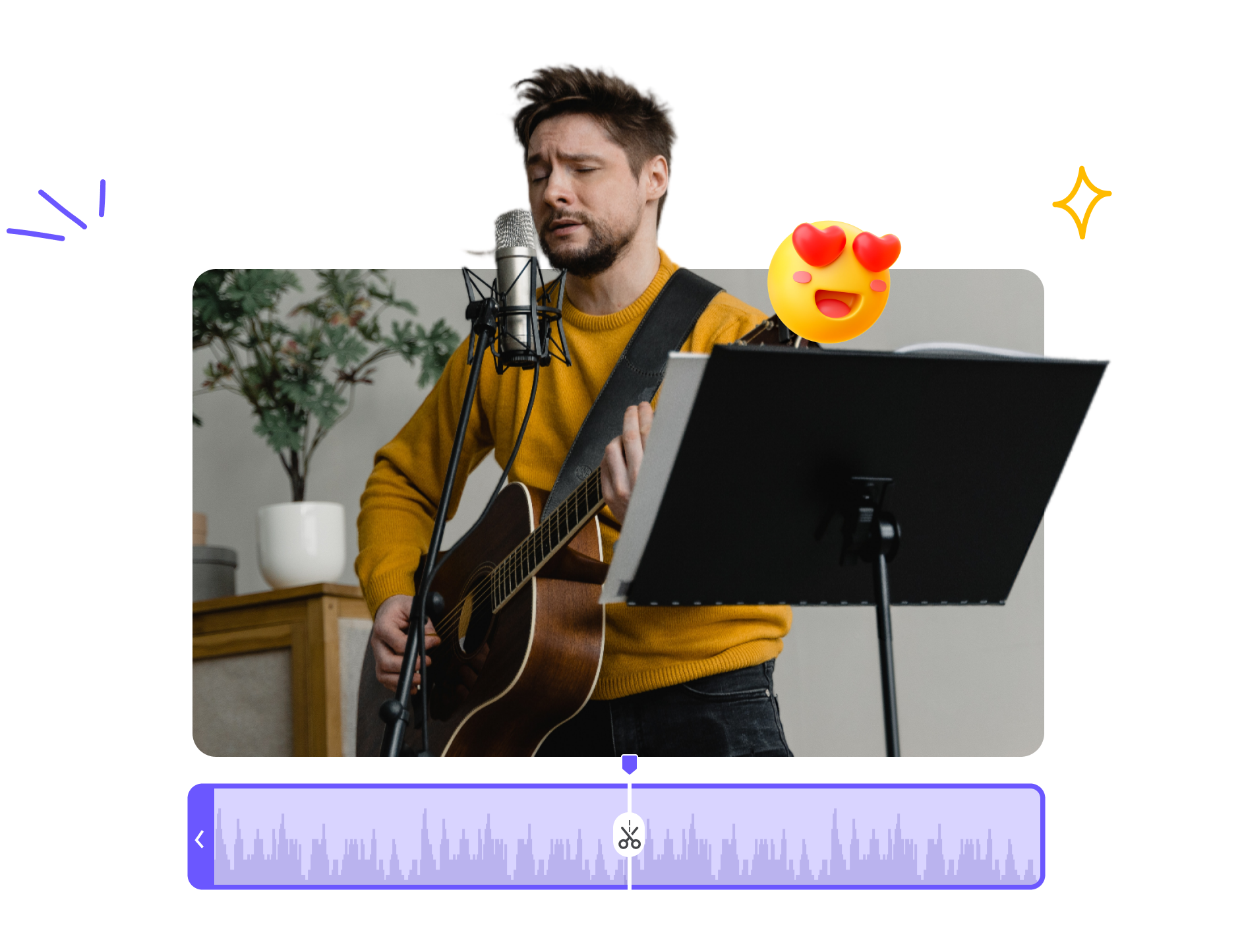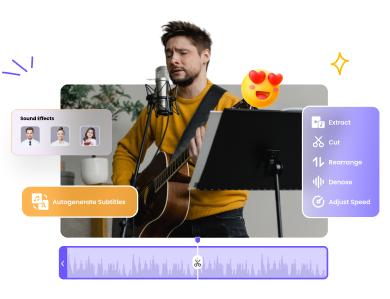 Create Magical Audios

with 100+ Effects & BGM
Ultimate

Audio Solution Meets All Your Needs
Audio Editor
HitPaw Edimakor provides a simple and intuitive Audio cutting tool that allows you to trim and edit your audios with precision. You can easily remove unwanted sections, rearrange clips, or create seamless transitions between tracks.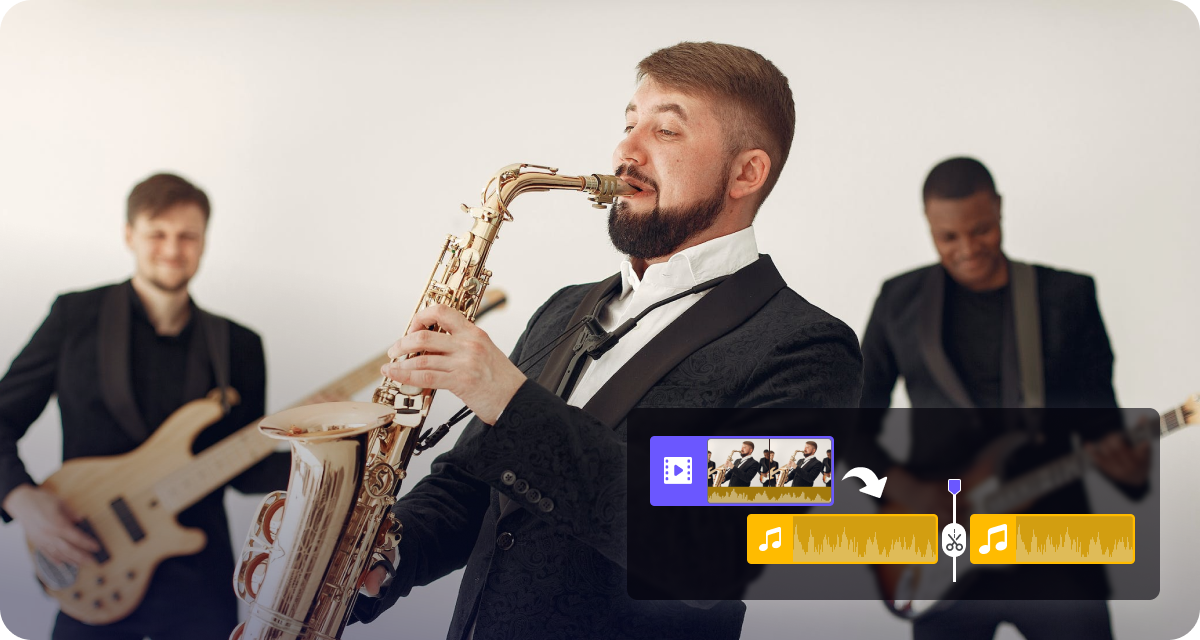 Flexible volume
You can adjust the audio volume level as much as you want, and you can even set the video or audio transitions to be fade in and out, making your audio smoother.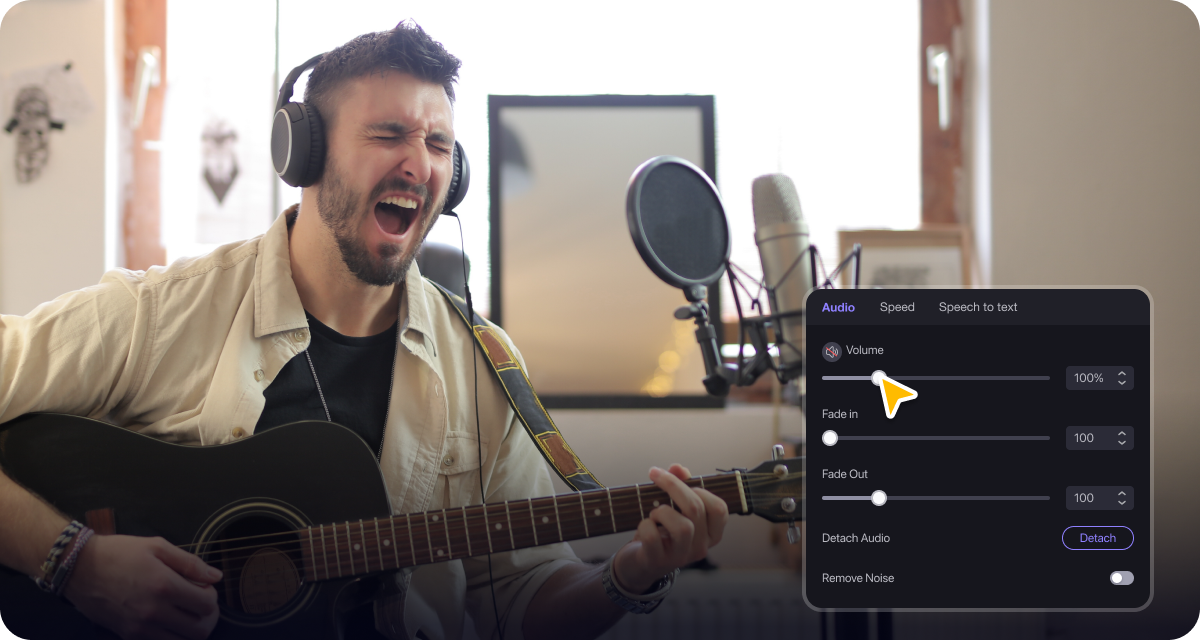 Changing Speed
With HitPaw Edimakor, you have the ability to change the speed of your audio. you can speed up or slow down footage to create dramatic or comedic effects, emphasize audio sequences, or control the overall pacing of your video
Noise Remover (AI)
HitPaw Edimakor's noise remover feature enables you to enhance the audio quality of your videos. It helps reduce background noise, hums, or other unwanted audio disturbances, resulting in cleaner and clearer sounds.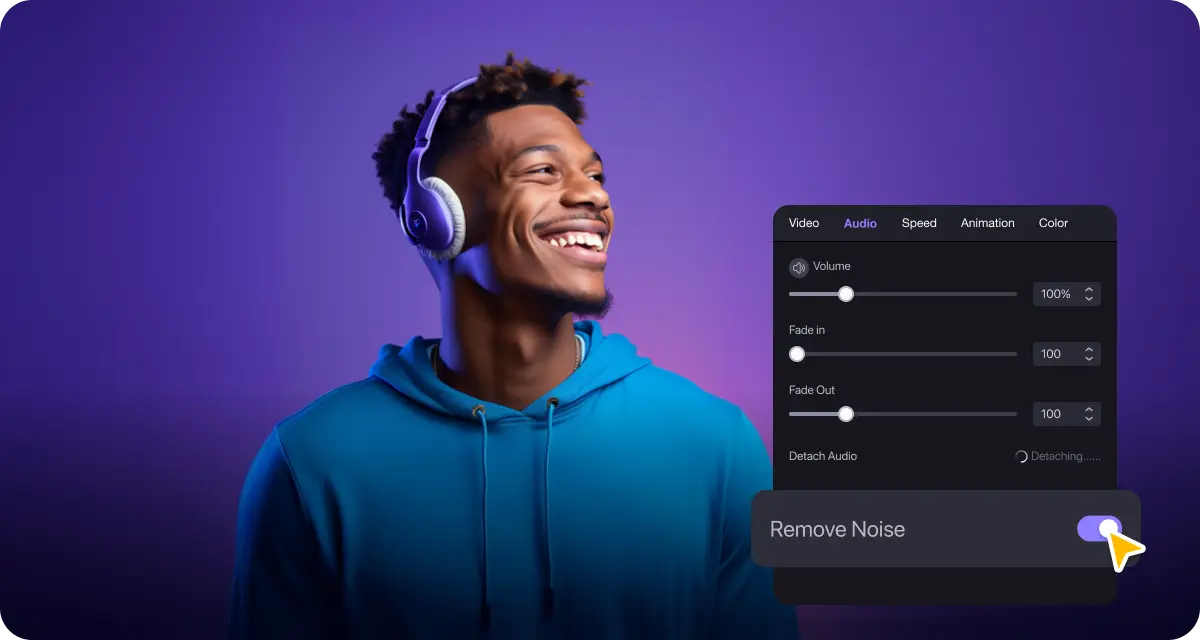 Speech to Text (AI)
HitPaw Edimakor can automatically transcribe spoken words in your video into text captions. This feature saves you valuable time and effort, making it easier to add accurate subtitles and captions to your videos.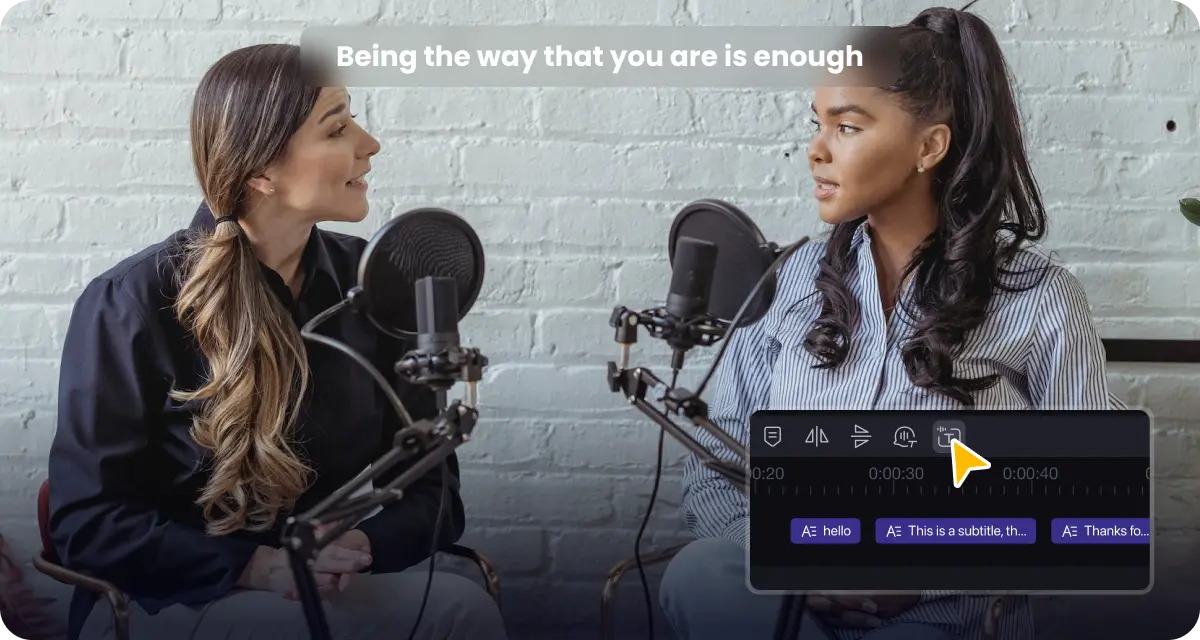 More Features

of HitPaw Edimakor
Add Text
Add Stickers, Emojis
Add Filter
Add Transitions
Cut Video
Video Mosaics
Download & Upload Video
Speech to Text(Auto Subtitle)
Text to Speech (Voice Generation)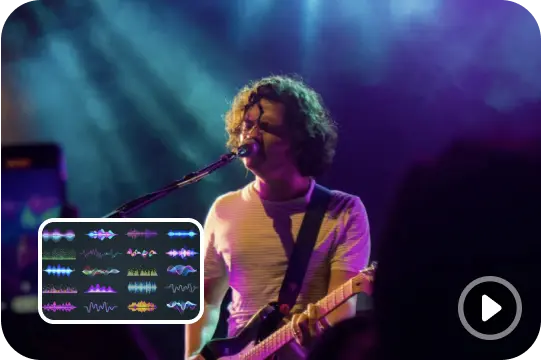 Audio Visualization
6,000,000+ People Love Us
The Easiest Video Editor
This Video Editor software is amazing! I used to worry about the complex steps to editing my videos, but now I don't have to worry about a thing because it is working brilliant.

Danica Juliette in Munich
Amazing Software for Videos
Literally speaking this tool is worth knowing by the world! I've tried a few different software, but HitPaw Edimakor is by far the best. It's incredibly fast and accurate.

Anttoni Broos in Scotland
It Deserves 5 Star Rating!
The video Editor deserves 5 star rating for its powerful features and easy operations. The features of this software is outstanding. I tried to remove a complex line and it worked smoothly with great results.

Denzel Juliusz in California
I have to say this is the best!
Adding subtitles to videos is effortless with this software. Only a few clicks to use the "auto subtitle" feature to get ai captions, saving me a lot of time.

Everette Dimitrios in Auckland
Extremely helpful
This software is truly magical. I tried to merge some videos and it was able to shift so naturally.

It's the best software to edit videos
This Pro-Level video editing tool could be the best software to create stunning videos. It can make the turn the voice to text in seconds and mute the original audio, and greatly save my time in editing videos.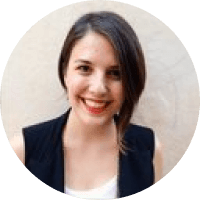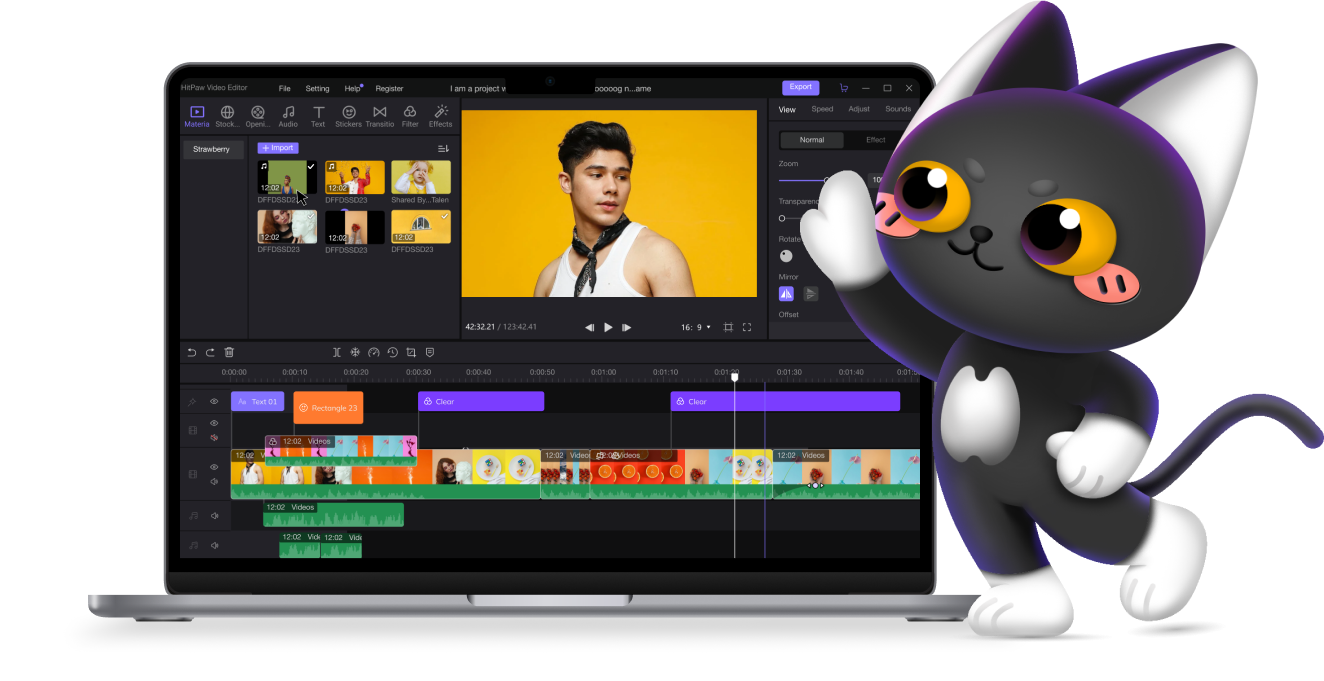 HitPaw Edimakor
Creat Your Own Video and Get Views Now