Top 8 DivX Players for Windows 11/10, Mac, Android, & iPhone in 2023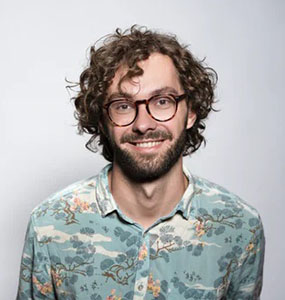 There are many online video formats, but people often don't know DivX files or how to play or convert DivX videos. In the US, a company called DivX LLC developed a DVD called DivX that could be rented and used on registered devices only. In 2023, the irony is that DivX format videos can't be played on your mobile or computer. For playing DivX videos on a PC, Mac, or Android, you need a DivX Player.
Part 1: 4 Useful DivX Media Players Download for PC and Mac
The best DivX players you can easily download for PC and Mac are as follows.
1. Best DivX Players / Converters for Mac and Windows
HitPaw Video Converter works best for Mac & Windows. You can enjoy this app by playing, converting, and downloading all formats, including DivX and thousands more. It is an all-in-one video-related solution that is not only a DivX video player but also a DivX video converter. 
By downloading this valuable DivX player for PC. You can solve your problem of converting the DivX format to any general format like mp4, AVI, etc. HitPaw Video Converter also plays any DivX video on its program directly. Thus, with this player, you don't need any DivX-supporting device to watch your videos.
Features of HitPaw Video Converter
It converts and saves thousands of videos in all formats on the internet.
Quality is maintained while conversion is 90 times faster.
It has CPU & GPU acceleration to complete and support conversion smoothly.
This app can work best as a DivX player for Windows 10.
You can edit and enhance your videos with the built-in editor.
It offers batch conversion of 5000 videos side by side.
YouTube playlists, Apple Music, and iTunes are easily downloaded.
How To Play and Convert DivX Video?
Step 02 Import a DivX video into the HitPaw Video Converter.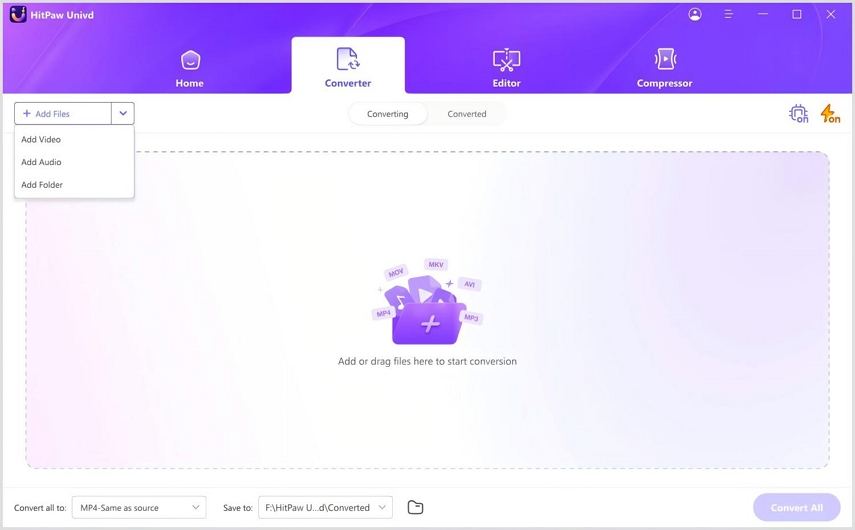 Step 03 Hover over the video thumbnail and click the play icon above.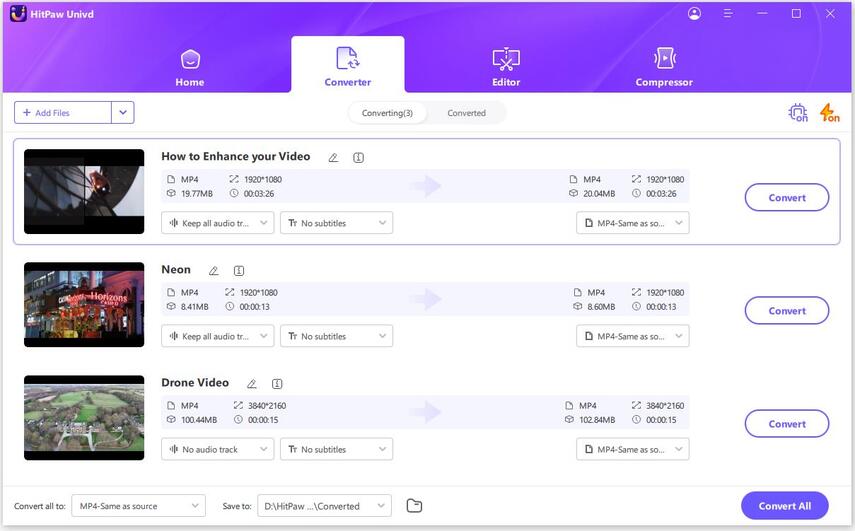 How To Convert DivX Video into Other Format?
Step 01 First, you must launch the downloaded and installed HitPaw Video Converter in your MAC or Windows.
Step 02 Click the "Convert option." Add or drag your DivX Video file and drop it into the software.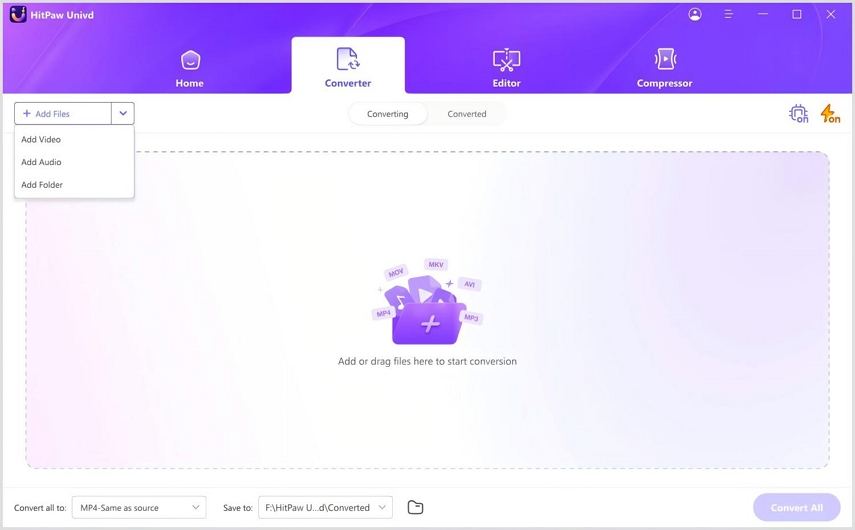 Step 03 Choose the format you want to convert the files from the settings. Now choose where to save. Click "Convert All."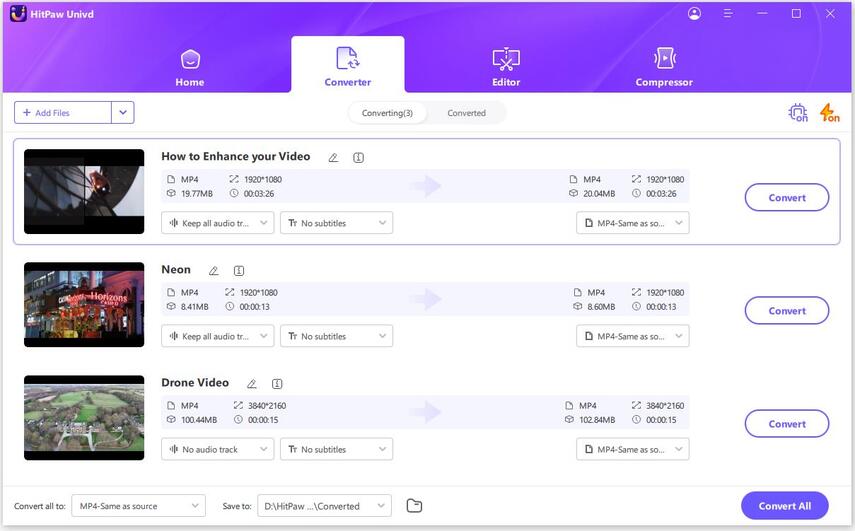 Step 04 The videos will start converting. You will get the converted files in your desired folder within seconds.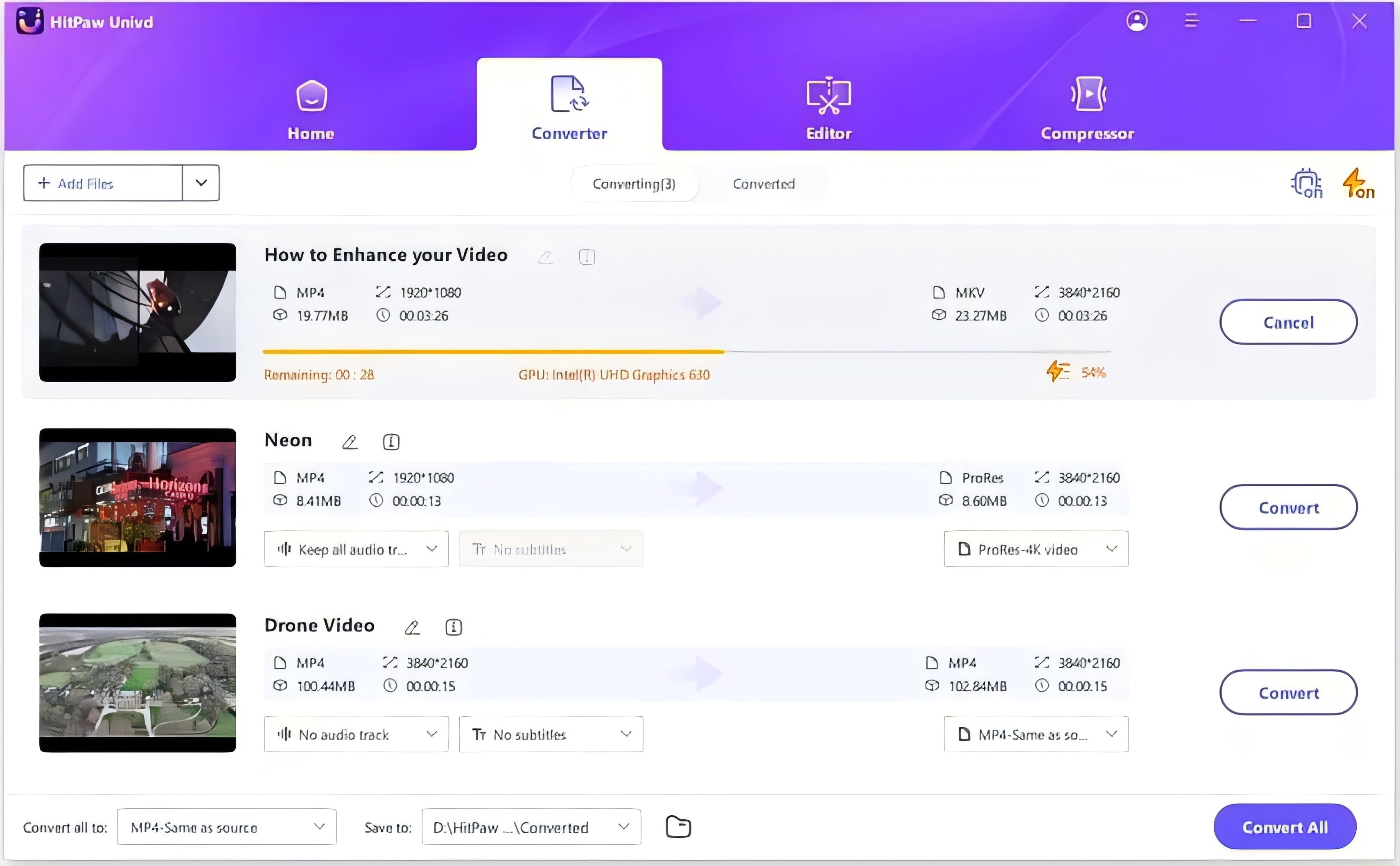 2. DivX Player
DivX Player is a free DivX video player that supports DivX DRM files on specific certified devices. It is a mix of the DivX codec and the XviD codec and supports other formats. 
It provides services for converting DivX videos to any other desired format. The DivX player offers a variety of features, including transferring videos to other devices, downloading online videos, and editing tools.
Pros
Videos are formatted in any version.
Converts and plays DivX videos to other formats.
It provides additional features like an audio track, online downloading, and adding subtitles.
Cons
This DivX player free download consumes a lot of storage space on your PC or device.
It is discontinued and doesn't work for QuickTime 10.
3. QuickTime with Perian 
Perian is a tool with QuickTime that plays all types of video formats, including DivX Player and all major file formats. This DivX player works on the Mac with version 7.6.6. Note that it doesn't support QuickTime 10 or above because it is discontinued.
Pros
It is easy to install and works automatically on a Mac.
Perian even works in the background seamlessly.
It works with all major formats.
Cons
It is discontinued and doesn't work for QuickTime 10.
4. Elmedia Player 
It is another excellent player for MAC. It has multiple uses and functions with all types of formats. The pro version allows you to take a snapshot and download online videos in full-screen mode. Like iTunes, Playlists can easily be managed, managed, and deleted. 
DivX plus player is also available in addition to the free app. It supports playback of most files, including RM and RV, FLV, SWF, XAP (Silverlight), AVI, MOV, MP4, and many other formats.
Pros
Great for iTunes lovers as it has a similar interface and features.
You can create multiple playlists in Elmedia Player.
Cons
Videos cannot be downloaded in the free version.
It can be heavy on the storage of your mac.
Part 2: 4 Easy DivX+ Players on Android and iPhone For Free
In today's fast-paced world, many people like to play videos directly on portable devices on the go. But not all video formats are supported by Android and iPhones. You can conveniently watch your videos on your mobile phones with the use of DivX players. We introduce you to DivX free download players for your cell phones.
VLC (iPhone & Android) 
VLC is one of the most used and downloaded media players. You can use VLC on any device from Windows and macOS to Linux, Android, and even iOS. It is simple to use and supports all formats. DivX files can easily be uploaded and played in VLC. It lets you choose video and audio filters, subtitles, record videos, and take screenshots.
Pros
VLC lets you download and stream youtube videos.
It provides hotkey functionality.
Does not take up much space on your device storage.
Cons
The advanced features may be tricky to use.
Chances of viruses if not downloaded from a secure source.
DivX Mobile (Android) 
DivX Mobile is a third-party app that works on Android devices. It is a popular app that lets users experience good 4K quality videos. One of the prominent features of DivX Mobile is that it allows users to store their videos on cloud storage online.
It helps in saving mobile storage space. The supported mobile formats include DivX+ MKV, DivX HEVC, MKV, MP4, and MOV.
Pros
Dropbox, cloud storage, and Google Drive are supported to import or download videos.
DivX Player includes a converter and a media server.
Cons
Not available on the Google store for Android.
KM Player (iPhone & Android)
It is one of the fantastic DivX player downloads for people who love to watch high-resolution videos. It provides high-definition video playback for the DivX codec and many other codecs for AVI and MKV formats. The KM player supports HD, 4K, 8K, and UHD as supported resolutions.
Pros
You can control the video speed of the player.
The zoom-in and out options are available.
The use of cloud storage platforms is included.
Cons
KM Player is not compatible with all file types.
It is not a free player.
MX Player (iPhone & Android) 
MX Player is a video app by MX Player. It provides high-speed audio and video files in multiple formats. Users can quickly transfer videos across various platforms. DivX files can be played with ease on your phones using MX players.
Pros
MX players support all versions of Android.
It allows subtitle downloading. 
Cons
The interface is not very appealing.
Part 3: FAQs about DivX Pro Player
Here are some frequently asked questions about Divx Player. We answered them for you below.
Is DivX still used?
DivX was discontinued for lack of users. However, it is still in use, and DivX can sell protected videos to registered retailers.
Is DivX codec safe to install?
Yes, the DivX codec is safe to install, but you should choose a trusted site to download it.
Part 4: Conclusion
Above are the top DivX players with good user reviews and are the fastest at playing videos. If you are a PC or Mac user, HitPaw Video Converter will prove to be a multi-function player. It will cater to your needs for playing DivX videos and provide video converting tools. 
For Android and iPhone, you can choose the ones mentioned above according to your mobile phone. Happy Watching!