Best 3 Ways to Help You Play 4K HEVC/H265 on Apple TV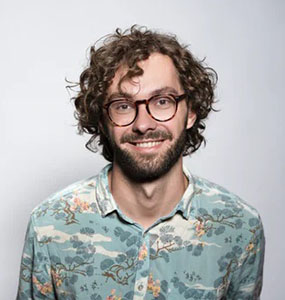 Apple may be the leading brand in the industry, but some of its users are not satisfied with one or the other features of its great innovations. Apple TV provides great video content and shows by Apple Inc., but playing content from other sources can become a problem on it.
One of the issues the viewers are facing is that Apple TV won't play HEVC.If you haven't been able to get Apple HEVC support yet and are still wondering why can't my Apple TV play a 4K HEVC video, then this article is for you. We will provide a good solution and the best way to help you play 4K HEVC on Apple TV.
Things You Should Know About Apple TV 4K and HEVC/H265
Before understanding how to convert HEVC for Apple TV 4K and why it can't be played, let's understand the concept of these things.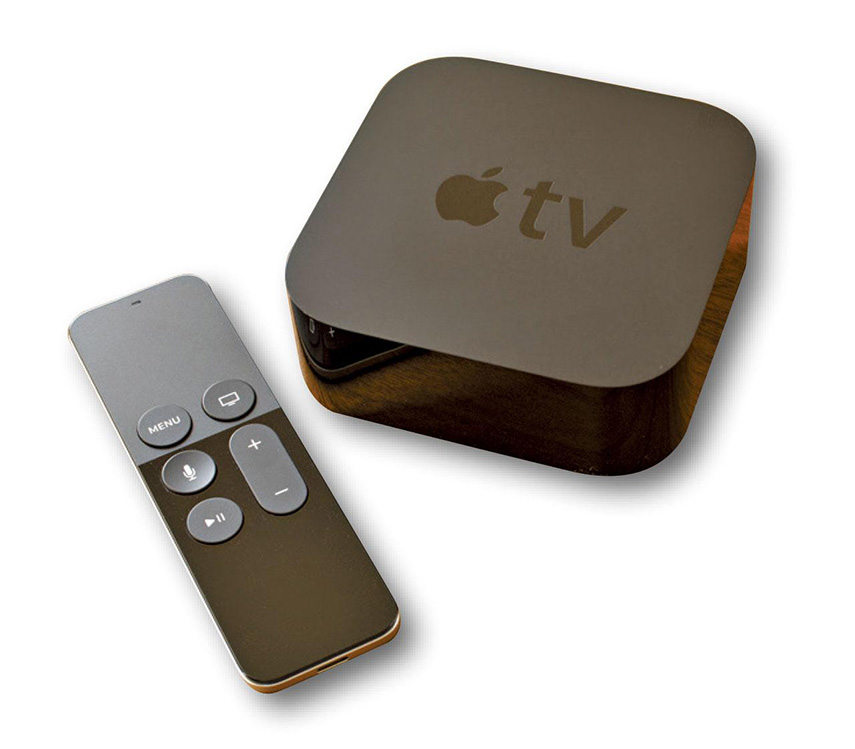 1. What are HEVC/H265, Apple TV, and Apple TV 4K?
HEVC is a hardware decoder which is also known as H265. All popular brands of 2014 4k TVs include HEVC. H265 is High-Efficiency Video Coding that provides better compression, the same picture quality, and gives great results than AVC. 
Apple TV is developed by Apple Inc. for all Apple users. It provides online streaming, original Apple shows, and movies of high quality. Resolutions up to 1080p are supported by the Apple T HD.
Apple TV 4K has a unique feature that lets you control your devices. Thus, you can share and watch 4K HDR videos whenever you want. It supports resolutions up to Ultra HD at 2160p. You can play videos of the same quality from your iPhone or iPad to your Apple TV 4K.
The main difference between Apple TV and Apple TV 4K is their supported resolution. Both have access to a lot of apps and channels. 
2.Why Apple TV won't play HEVC/H265?
Your Apple TV won't play H265 because of the model that you have. Only the 5th generation Apple TV supports H265 video playback. Apple TVs that are 3rd generation and older support HEVC SDR up to 1080p, H.264 video, MPEG-4 video, etc. HEVC/H265 is not supported, so it cannot be played on Apple TV. 
Apple TV 4K H265 will play HEVC videos because its format supports it. To sum up, if you need to play videos on Apple TV, such as 2nd gen and 3rd gen smoothly, you need to convert the video format HEVC to Apple TV support.
We have mentioned in detail the best 3 ways to help you play 4K HEVC/H265 on Apple TV below.
Considering the reason why your Apple TV won't play 4K HEVC/H265, you need to convert the H265 video to the format Apple TV supports, such as MOV, MKV, and MP4. To do this you need to use a frictionless, seamless, and highly credible video converter. 
HitPaw Video Converter can do this job easily and within seconds. This program is popular for Windows, Mac, and Linux and will work best for the Apple TV too. It can convert more than 1000 formats of audio and video while maintaining quality.
The powerful acceleration feature makes it one of the fastest converters for HD and SD videos. HitPaw Video Converter also supports converting HEVC video to any format you need because it supports a lot of formats.
Features of HitPaw Video Converter
It can easily convert H265 to Apple TV.
Supports all formats at an 90X ultra-fast speed.
You can simultaneously convert more than 5000 videos in one go with the batch conversion feature.
You'll find a treasure of templates for virtual background.
Allows users to save videos from over 10000+ websites.
It can also convert to Apple Music, iTunes, and many more with original quality. 
Steps To Convert H265 Videos to Apple TV with HitPaw Video Converter
You can convert the videos in the format HEVC, Apple TV 4K, or Apple TV to any desired one using the HitPaw Converter with the following steps.
Step 02 Drag or Add your HEVC or any desired file that you want to convert to play on the Apple TV.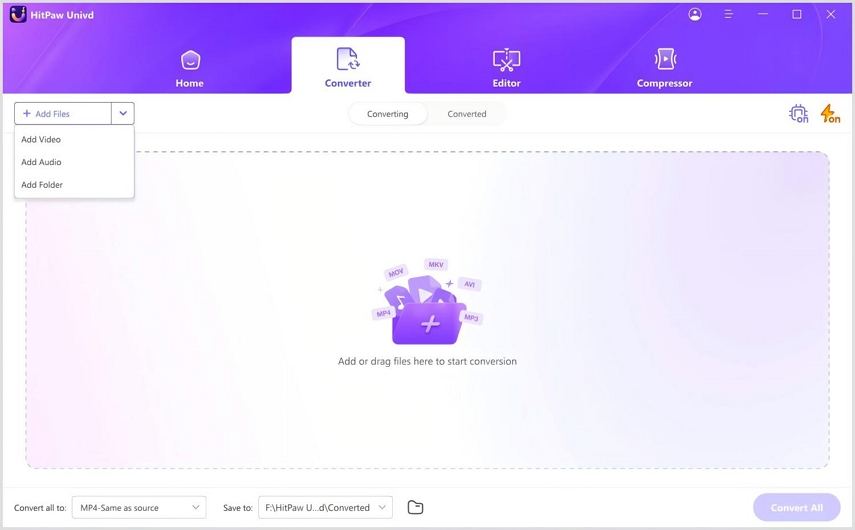 Step 03 Selec the output format such as MKV,MP4 and MKV that can be played on Apple TV.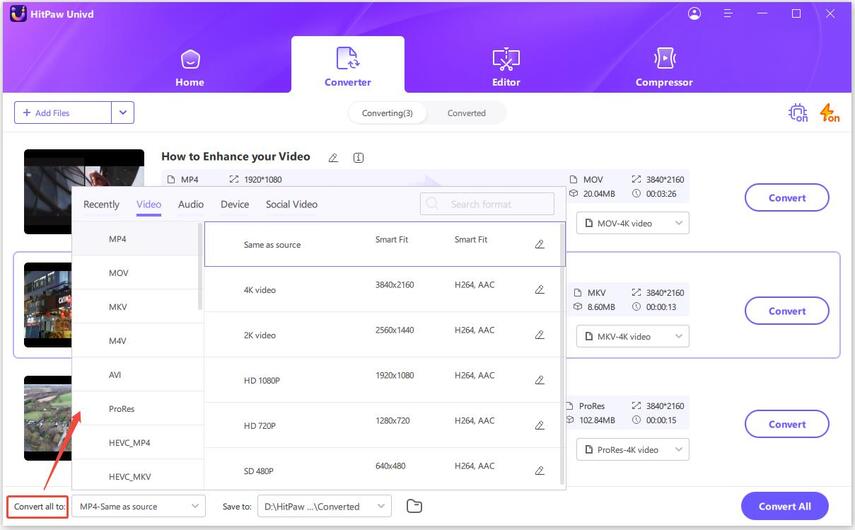 Step 04 Choose the output folder in "Save to" and click Convert All and all your files will start converting instantly.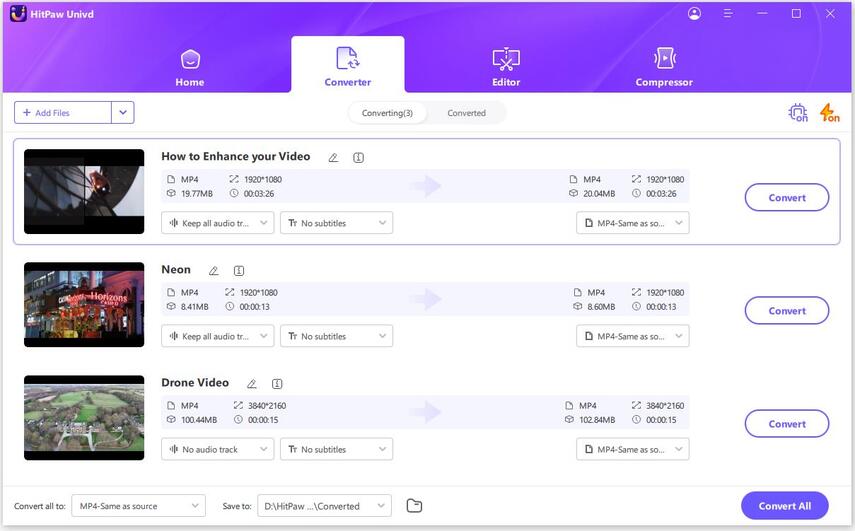 Step 05 Check the converted files in the downloaded folder. Within seconds, you get your files to play on the Apple TV.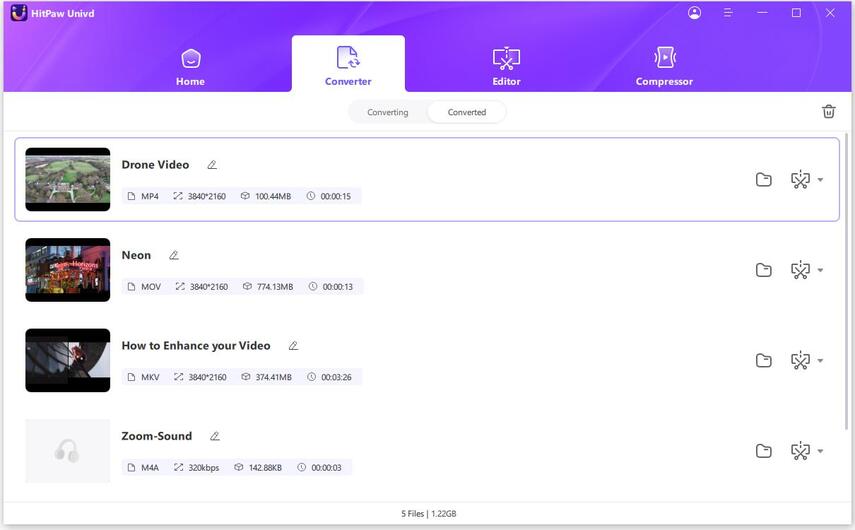 Way 2. Fix Apple TV Won't Play HEVC with VLC Media Player
VLC is one of the most commonly used media players used for streaming, converting, and downloading videos. You can get the help of VLC for playing media on your Apple TV. It supports local network playback, remote playback, and network streaming playback. You don't have to purchase your favorite movies from iTunes or convert them. You can even play them from VLC to Apple TV easily.
VLC player can import multiple files at once, but you have to convert them one by one, which may become a slightly time taking process. It provides good quality videos after conversion. You can also compress the videos without losing quality. However, converting the files is time taking with VLC. And the interface cannot be customized. Some advanced features also may be a little confusing to some beginners.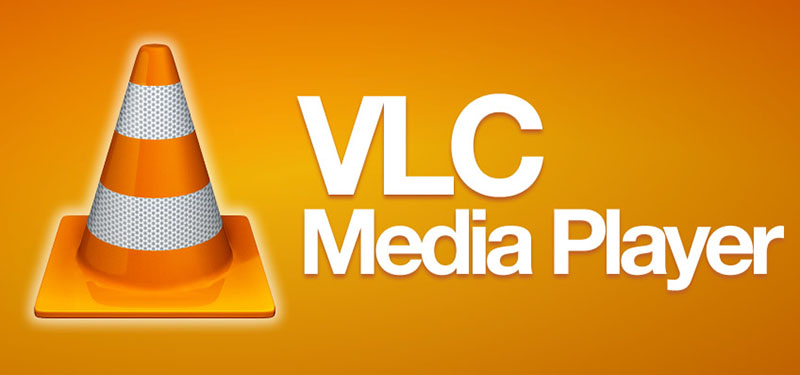 Features of VLC Media Player
The VLC media player has fast hardware decoding on many platforms on the internet. 
It plays a lot of video formats. From MPEG-1/2, DivX, and HEVC to DVD, you will find them all. 
It will allow you to play all the files that Apple TV won't play.
How to Convert HEVC to Apple TV?
VLC is free software that will convert HEVC files to play on Apple TV easily.
1

Download and install VLC on your system.

2

In the top left corner, click MEDIA and select Convert.

3

Select single or multiple files to be imported. Click Convert.

4

You can select your preferred MP4 profile in the convert window by clicking Profile.

5

Click the Start button to start converting your files.
Way3. Solve Apple TV won't Play H265 With Online Way
Downloading desktop converters is a great way to convert file formats. Some users find online converts due to space issues or one-time conversions. Online conversion is an easy way to convert HEVC files to play on Apple TV without consuming storage or downloading any apps. You simply have to open a browser and put in the URL and the video starts to convert.
We recommend using the HitPaw Online Video Converter to play your files on Apple TV, which come from other sources and are giving you trouble playing. This is a free converter that saves you a lot of time. HitPaw Online Video Converter has the fast conversion time and is updated frequently, which makes it more efficient day by day.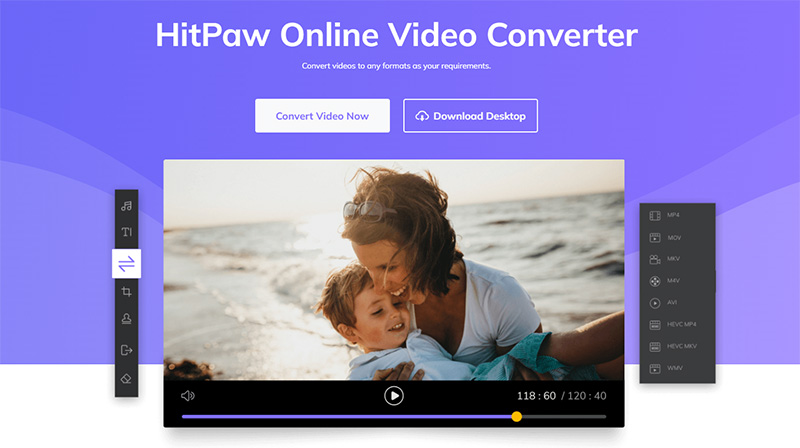 Features of HitPaw Online Video Converter
HitPaw Online Video Converter converts your videos for free with just a click.
It works on any device and is easy to use.
HEVC files can be converted and played on Apple TV within seconds.
It can be used unlimited times to convert HEVC videos to Apple TV.
How to Convert HEVC to Apple TV
You can convert HEVC and other formats with HitPaw Online Converter with these simple steps.
1

Open and access the HitPaw Online Video Converter website.

2

Drag and drop the video to upload it.

3

Select and choose the format to convert the videos.

4

Click Download to start converting and saving the video.
Conclusion
You are now armed with all the safe and easy ways to play high-quality videos on Apple TV. The Apple TV 4K H265 supports HEVC videos. For Apple TV, you can try the HitPaw Video Converter, as it is the most convenient of all.
The result will be the same quality videos with multiple conversions and the fastest downloads. With the use of HitPaw Video Converter, your Apple TV will play 4K H265 happily.