MP4 vs M4V: What is the Difference Between MP4 and M4V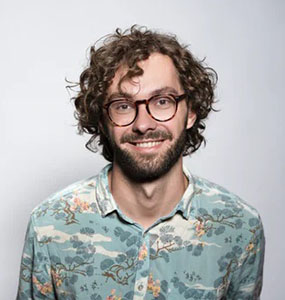 Did you know that M4V is the derivation of MP4? Among many formats, these two common formats are confused by many as the same. You might have been trying to stream some of your purchased or rented iTunes movies on your Apple device and finding that you can't do that.
MP4 was released earlier than M4V. In this article, you will learn the difference between MP4 and M4V, which one is better, and how to convert these formats without quality loss. We will also tell you about a great video converter that lets you play, download, and convert all your video formats. Let's learn about MP4 vs M4V.
Part 1. What Is M4V?
The M4V format is commonly used on Apple devices. It was introduced much later than MP4 and was created to save the files from illegal use and distribution. It is also called the container format and was released by Apple. Fair Play, Digital Rights Management, protects the files of M4V. It's important to note that DRM protects not all Apple formatted files; it is just an optional copy-protection feature.
M4V files work on Apple products and only play on the devices from which they are downloaded and purchased through iTunes. To play M4V on any other device, you have first to convert M4V to MP4 format. It can be done through many videos converting software.
Part 2. What Is MP4?
MP4 supports a lot of audio, visual content, and other data. It is used for wide-media shares as it is not protected by DRM. Many people confuse MOV with MP4. The difference between M4V and MP4 is that M4V is used for Apple's QuickTime while MP4 has common compatibility with many devices.
MP4 is a commonly used format that works on almost all media players and devices. It has other features like video functions and can be easily streamed online. You can store images, videos, media, and audio files in MP4. Streaming on the Internet is easy with this format.
Part 3. MP4 vs M4V: Specifications and Key Differences Between Them
The MP4 and M4V have different specifications and differences between them that are as follows.
1. What Is the Difference Between MP4 and M4V? 
The difference between MP4 VS M4V is shown in the comparison table below.
| MP4 | M4V |
| --- | --- |
| The Moving Picture Experts Group has designed this format, and it can be played on most media players and on the internet. | This format is designed by Apple Inc. for their products such as the iPhone, iTunes store, and iPod. |
| MPEG-4, H.264, or HEVC video codecs are supported by the MP4 container. | M4V can use only the H.264 video codec. |
| MP4 is more common than M4V. It is recognized and played by most media players. | M4V is exclusively used for only Apple products. It is played on a PC using iTunes. |
| The MP4 users prefer this format as it is more universal and has many features. | People prefer M4V because of its copyrights and protection. |
2. Which is Better: M4V or MP4?
MP4 is easy to use and more shareable, while M4V is limited to Apple users and may require software to open. MP4 has more quality videos, while M4V, the data is protected. Thus, for an Apple user, the Apple M4V format would be preferable as it would protect them and allow their content to be copied. M4V runs smoother in its extension file and is good for accessing through Apple products like Apple TV, iPad, etc.
Other device users can benefit from more options of using MP4 as it provides better features and is user-friendly. MP4 is compatible with more platforms and has been known to playback, transfer, and copy files for users for a long time. Therefore, MP4 is more versatile and better for playing videos on any device with good quality.
Part 4. How to Convert M4V to MP4 in 90X without Quality Loss
Now we know that M4V is only supported by Apple devices, while you can play MP4 on media players and any gadget. Therefore, converting M4V to MP4 becomes a necessity. The videos purchased from iTunes are in M4V format; thus, to play them, they need to be formatted to MP4. 
HitPaw Video Converter makes everything easier by converting video and audio to the desired format. With the use of HitPaw Video Converter, you can convert thousands of M4V videos side by side at once. Its conversion function is efficient enough to let your batch convert M4V videos to MP4 with ease. It not only converts in seconds but also has lossless acceleration that makes the conversion of M4V faster while keeping the quality of the original videos. Download this video converter to convert M4V to MP4 or MP4 to M4V in 90X without losing quality.
The Features of HitPaw Video Converter
It can easily convert M4V to MP4.
Supports converting all formats to the desired one at an ultra-fast speed.
The feature of lossless acceleration maintains the video quality and completes the conversion smoothly.
Convert more than 5000 videos in one go with the batch conversion feature simultaneously.
A built-in editor enhances the users' experience with amazing features.
Steps of How to Convert M4V To MP4 with HitPaw Video Converter
With the following steps, you can convert the videos from M4V to MP4 or to any desired format using the HitPaw Video Converter.
Step 01 Download the HitPaw Video Converter from official website on your Windows and Mac computers.
Step 02 Open the software. Drag or Add the M4V file that you want to play.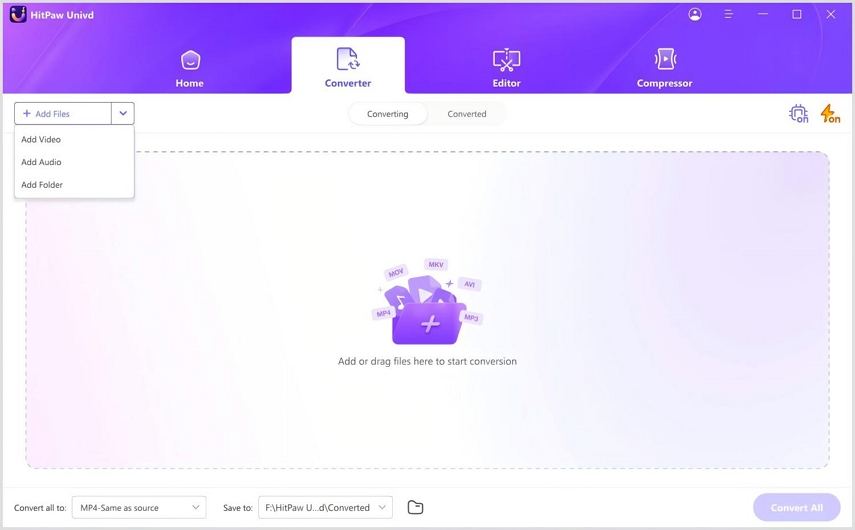 Step 03 Select the MP4 format you need to convert to, and choose the destination folder in "Save to".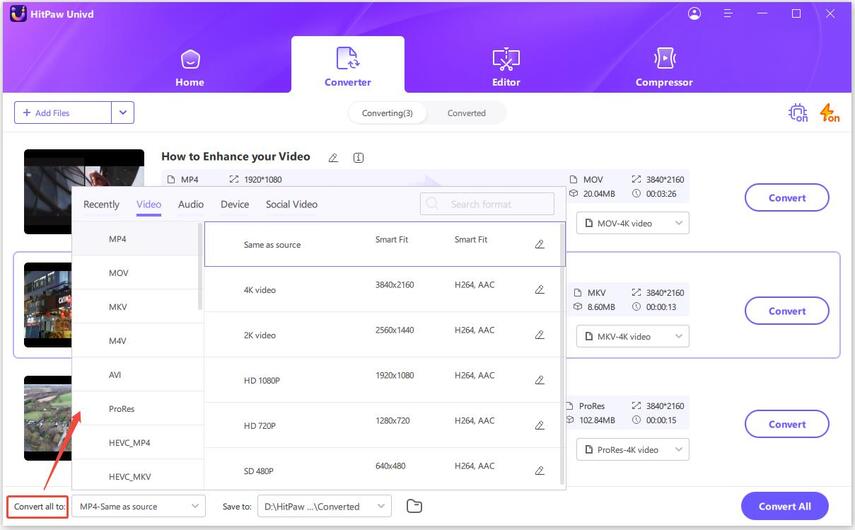 Step 04 Click Convert All, and all your files will start converting instantly.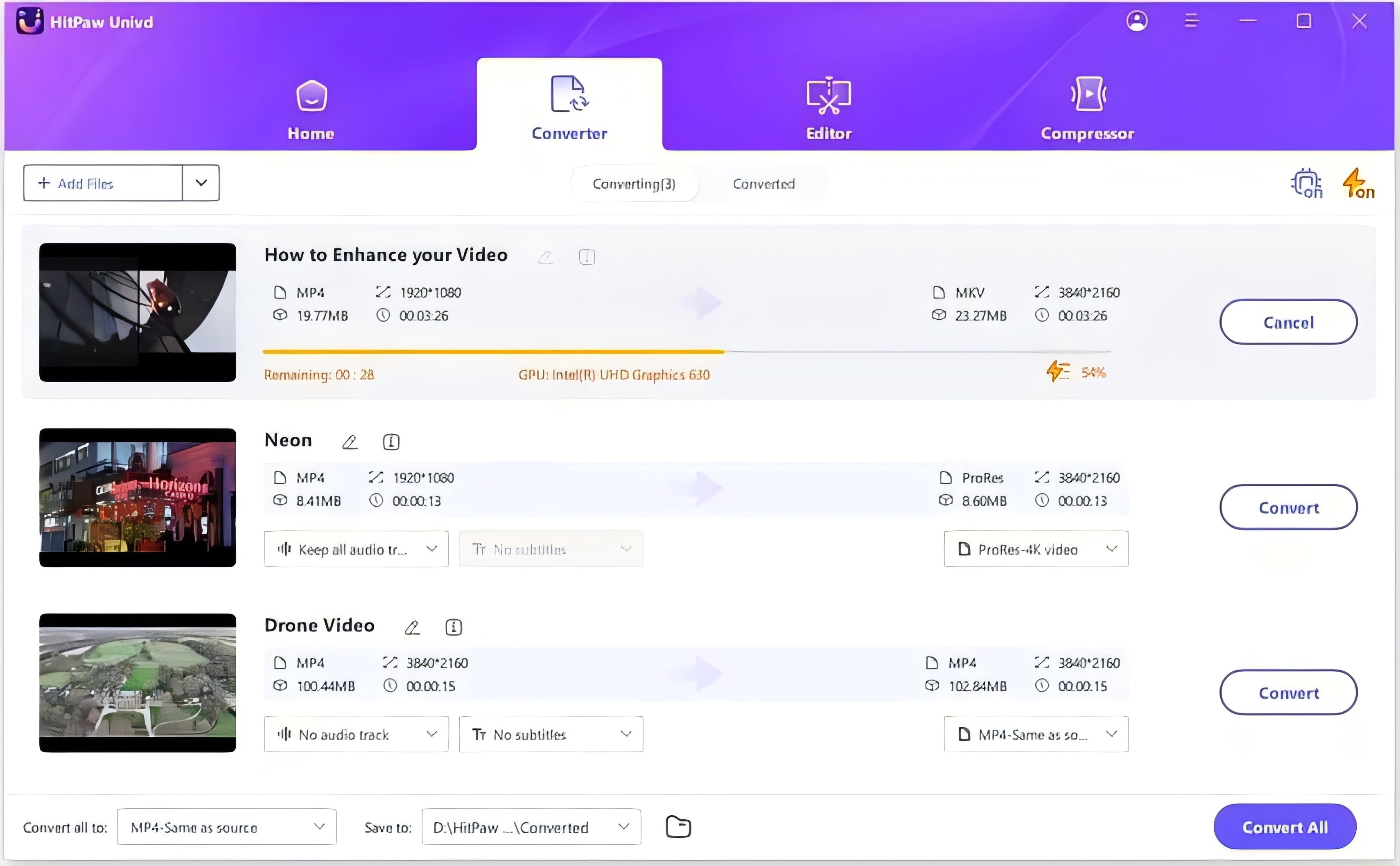 Step 05 Check the converted files in the downloaded folder.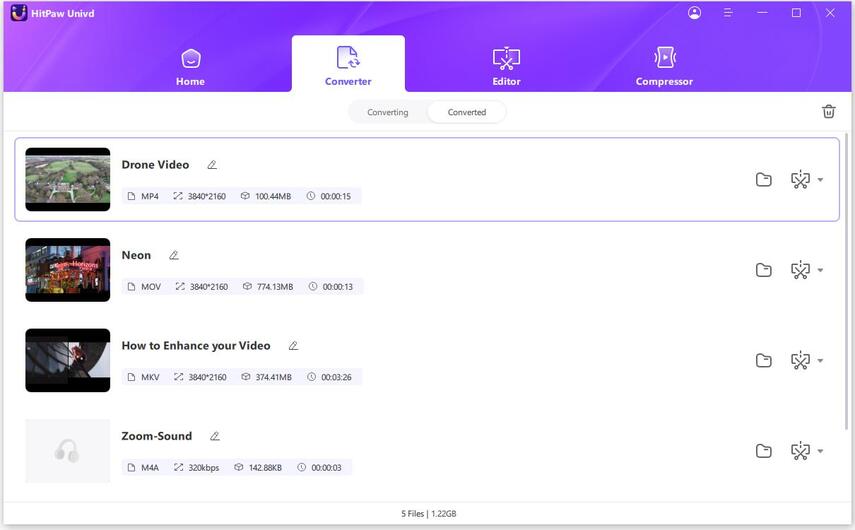 Part 5. FAQs about M4V vs MP4
People have many questions about the difference between MP4 and M4V and whether MP4 and M4V are the same. We answered them for you.
Is M4V the same as MP4?
M4V and MP4 are similar but with few differences. File sharing is harder in M4V as it is protected by DRM. Also, this format is exclusively used on Apple devices. On the other hand, no file protection by DRM and a lot more compatibility with other media players, personal computers, and Android devices differentiate MP4 from M4V.
Can I rename M4V to MP4?
In the following scenarios, renaming wouldn't work.
When the M4V format file has been downloaded from iTunes, it will most probably be protected with DRM. This file won't be converted automatically due to copyright. It will be played on the PC where it was downloaded through iTunes.
When the M4V file has used an extension of the MPEG-4 Part 2 video bitstream, it won't be played independently. You have to multiplex it to the MP4 container to play it.
How to play M4V files?
Most M4V files are downloaded through iTunes and can be played on the Apple device where they were purchased. If you want to play it on any other device, then the M4V files can be played by converting them to MP4 format. It can be done through any media player like VLC media player, HitPaw Video Converter, Windows Media Player, etc. 
Conclusion
Now that you know the MP4 and M4V differences, you are in a position to choose the file format that suits you best. However, there are many video converters that you can use to convert M4V to MP4.
For lightning-fast conversion without any quality loss, we recommend HitPaw Video Converter, which is user-friendly and free to download.