HitPaw Watermark Remover Crack (Complete Guide)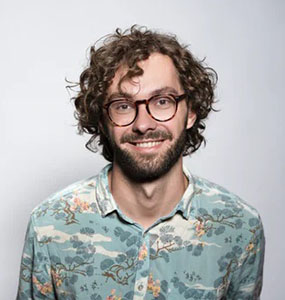 Joshua Hill
Memories are precious pearls that neither anyone wants to waste nor annoyed by useless watermarks over them. HitPaw Watermark Remover can clean up your videos and photos within glimpses. Don't hesitate to avail this incredible offer of less than a dollar per month on the yearly plan before it wipes out.
There are plenty of watermark remover applications in the market, but HitPaw has proved its worth over time. With HitPaw watermark remover, you can wipe out any irritating logo or design from your image or video within seconds. This article will provide a step-by-step guide for removing watermarks from various media items such as images and videos. Along with the guide, we will share the HitPaw watermark remover crack by discussing the pros and cons associated with it.
Remover Video Watermark
Got a video of your precious memory but can't use it because of the irritating logo stick to it. If you are curious to remove the logo from your video to make it personalized, then follow these simple steps of using HitPaw watermark remover:
1. Download HitPaw Watermark Remover Head towards HitPaw's official website and download the latest version of HitPaw watermark remover.
Open HitPaw Watermark Remover
Import your Desired File. Click on the Video Watermark remover, and a pop-up will appear asking to select your file. Simply drag and drop the desired video into the HitPaw watermark remover application.
Watermark Removing Process. Simply select the watermark directly on the video screen and drag the timer to the desired location. This timer will define up to which frame logo will be removed. If you have multiple logos or watermarks, just click continue and select them one by one by setting the time frame for each of them.
Preview and Export. If you are satisfied with the newer frames, then click "Remove and Export." This will initiate the process of removing the watermark. Once removed, it will start exporting your file to your computer.
Remover Image Watermark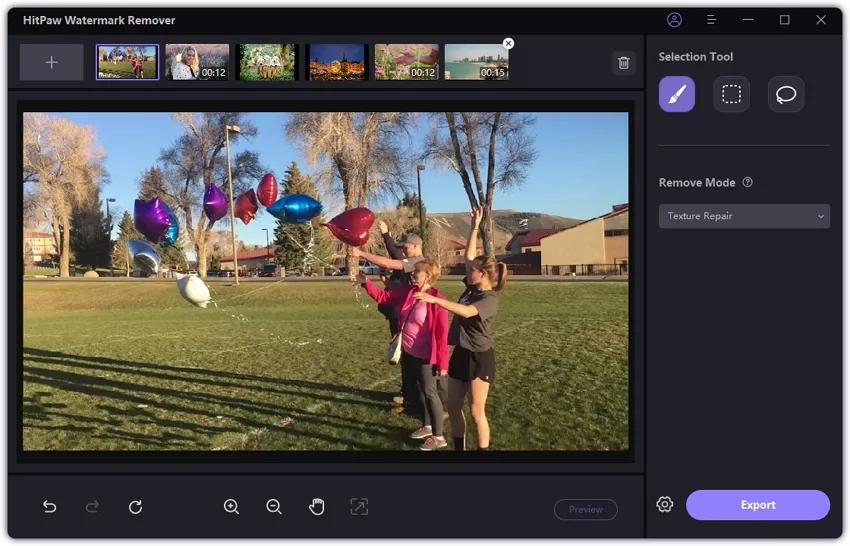 Cleaning up photos for your webpage or editing them for presentation are the tasks that we usually perform on a regular basis. But removing sticky watermarks is a tedious job. If you are in a hurry and looking for a quality clean-up or aid in updating your photo, then HitPaw watermark remover is meant for you. Let's dive into the step-by-step procedure of removing watermarks from your image:
Download the HitPaw Watermark Remover. Visit the official website of HitPaw and download the application to start the removal process.
Open the Application. Click the application icon to open it.
Import your Desired Image. Click on the Image Watermark Remover, and a new window will appear asking for the location of your desired image. Simply select it and drag it to the software's main window.
Watermark Removing Process. Use texture repair for a mixed color photo to get better results. Use the Undo and Redo option to perfect watermark removal. Use the Zoom and Hand tools to remove small parts of the watermark.
Export Final Image. After completing the removal process, you can export the final image to your desired directory by clicking on the "Export" button.
HitPaw Watermark Remover Key Features
HitPaw watermark remover offers plenty of features depending upon the various needs of its users. A few of them are listed below:
Video Watermark Remover.
Image Watermark Remover.
Dynamic Watermark Remover.
Preview Directly.
Multiple remove modes.
Process files quickly while keeping the original quality.
It has a user-friendly interface.
It is a lightweight program.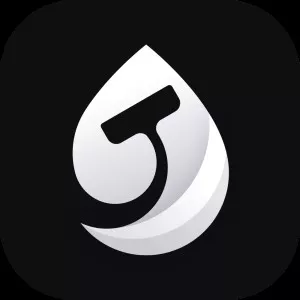 How to Crack and Activate HitPaw Watermark Remover Full Version
Cracked versions of almost every application are available. That being said, is it worth the hassle to have HitPaw Watermark remover a cracked version? Let's find out the cons and pros of the cracked version:
Pros
Saves a few dollars as cracked versions are usually free
Cons
Huge chances of viruses or privacy breaches
Data will be prone to attack
No updates
No customer support
Usually malfunctions during the process
It's clearly evident that though the cracked version saves you a few dollars, but the loss is exponentially high. It won't be a wise decision to risk your data and privacy for the sake of a mere $4.99. Additionally, HitPaw is offering a tremendous discount on the yearly package.
Download the latest version from the below links
Enjoy HitPaw Watermark Remover Full Cracked
HitPaw Watermark Remover 1.3.0 Download Links: