iOS 16 Photo Cutout: 1 Click to Lift People & Objects from Photos or Videos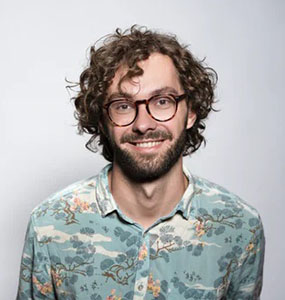 Apple recently released iOS 16 bringing new software features, tweaks and upgrades to enhance your iPhone. One of the magic feature is the Photo Cutout tool that will automatically analyze your photos and identify objects like plants, landmarks and pets on your photo; moreover, you can lift it away from the background and add it to apps like Messages.
Part 1. What Is iOS 16 Photo Cutout Feature?
iOS 16 Photo Cutout is an update to Visual Look Up feature in iOS 15. With this magic tool, you can tap and press on an image in Photos, Safari, Quick Look or screenshots to lift the subject of the photo out of its background. After that you can copy the image and paste it into Notes or Texts.
Time to complete

: About 1 minute

Tools required

: iPhone with A12 Bionic and iOS 16 including iPhone XS and XS Max, iPhone XR, iPhone 11 series, iPhone 12 series, iPhone 13 series, iPhone 14 series

Supported file types

: Images(TIFF, JPEG, GIF, PNG, DIB, ICO, CUR, and XBM), Videos(M4V, MP4, MOV, and AVI)

Materials required

: none

Cost

: Free
Part 2. How to Lift Object from Photos/Videos on iPhone with iOS 16 Photo Cutout?
In iOS 16, you can easily lift a subject out of a photo, and either share that image or copy it to paste it into other iOS 16 apps. You only need to tap on an object in a photo, and the iPhone software will leap into action, separating it from the image's background.
1. How to Cut out Subjects from Images on iPhone in Photos App?
1

In your Photos app, select an image and long-press on the subject.

2

Release your finger until the image flashes a white outline. In the popup menu, select Copy to copy to the clipboard, or Share… to open the share sheet to share the subject.

3

Or you can press and hold the subject to lift it from the background. And, without taking your finger off the screen, use another finger to exit the Photo app and switch to Messages, Mail, Notes, or another app that accepts images and locate the spot where you want to place the image file. Finally, let go of the new image file to drop it where needed.
2. How to Remove Subjects on Images from Website without Downloading?
1

On a website, long-press any image and release.

2

On the pop-up menu, choose Copy Subject to select just the subject of the image.

3

Once you have the subject Copied, you can paste it anywhere you can normally paste things from your clipboard.

 
3. How to Lift Object from Videos on iPhone with Photo Cutout Feature?
1

In your Photos app, select a video containing the subject you want to cut out.

2

Move to the object and pause your video. Long-press on the subject until the image flashes a white outline.

3

In the popup menu that appears, tap Copy to send the isolated subject to the clipboard for pasting elsewhere, or tap Share... to access the standard sharing options and send it on its way.
4. How to Remove Background from Images on iPhone in Files App?
1

Open the Files app and tap and hold on the image or video from where you wish to use Photo Cutout.

2

On the pop-up menu, choose Remove Background.

3

Your iPhone software will automatically remove the background and generate a new background transparent image.
Part 3. What Do You Do with the Subject of An Image after You Separated It?
What do you do with the subject of an image after you separated it from the background? The answer is extremely easily. You can paste that image into any application that will accept images from your clipboard, like Messages, Mail, or Notes.
Drag it into iMessage or WhatsApp, where it looks sort of like a sticker
Copy the image and paste it into Notes
Remove photo background and save it as a .PNG file with a transparent background
Copy it to iMovie to set it against a new background
Copy and add it to any new photos to make your own designing
...
Part 4. Other Popular Background Remover Tools Recommended to You
There are many background remover tools like remove.bg and Canva's background remover also have the function to remove photo background. Below are some popular ones recommended to you:
1. remove.bg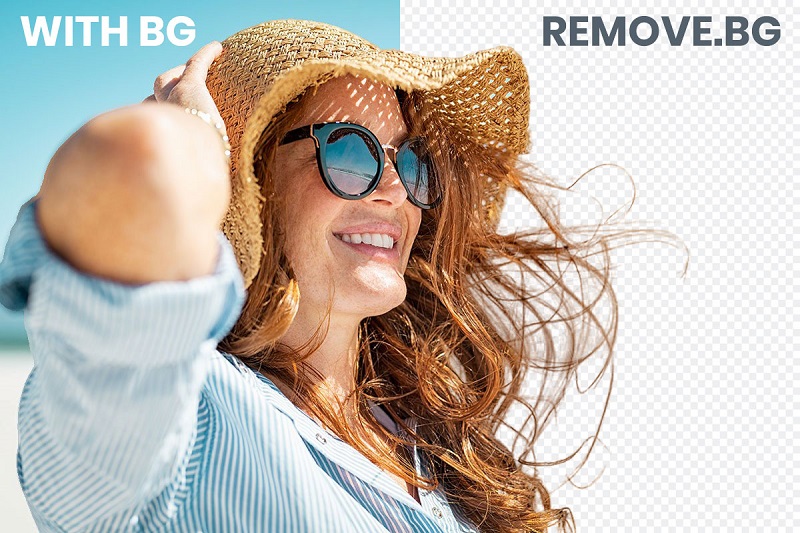 Remove. bg is a platform that eliminates all kinds of backgrounds from any photo/image with the help of its clever AI technology. It can be used on mobile, desktop, or directly on our website, as long as you have a stable internet connection. All of this can be done automatically without any human intervention.
2. Canva's Background Remover
Canva is a great web-based visual designing program. One of the most popular Canva features is being able to remove the background of an image in a few clicks. It is a Canva Pro feature that is included in Canva Pro subscriptions. You can either remove background from image In Canva mobile app or from the website (desktop version) in one click.
3. HitPaw Online Background Remover
HitPaw Online Background Remover is an AI-based online background remover tool to help you remove background from any image in only one click. You can save it as a .PNG file with a transparent or add any new background to it to make your creative design. No photo editing skills required or userfrienfly for beginners.
Bonus Tip. One Click to Remove Any Unwanted Objects from Photos/Videos
iOS 16 Offers an magic tool to separate and copy subjects from photos or video but what if you want to remove unwanted objects such as watermark, brand logos, texts, unwanted person, etc. from videos or photos? Then HitPaw Watermark Remover will come in hand and remove anything unwanted for you.
1 click to remove watermark from videos/photos
5 AI watermark removing modes based on your needs
Remove watermarks, logos, texts, stamps and any objects
Free to try and preview watermark removing effects in real time
Easy to use especially for beginners
Step 01Download HitPaw Watermark Remover and open HitPaw Watermark Remover after installing.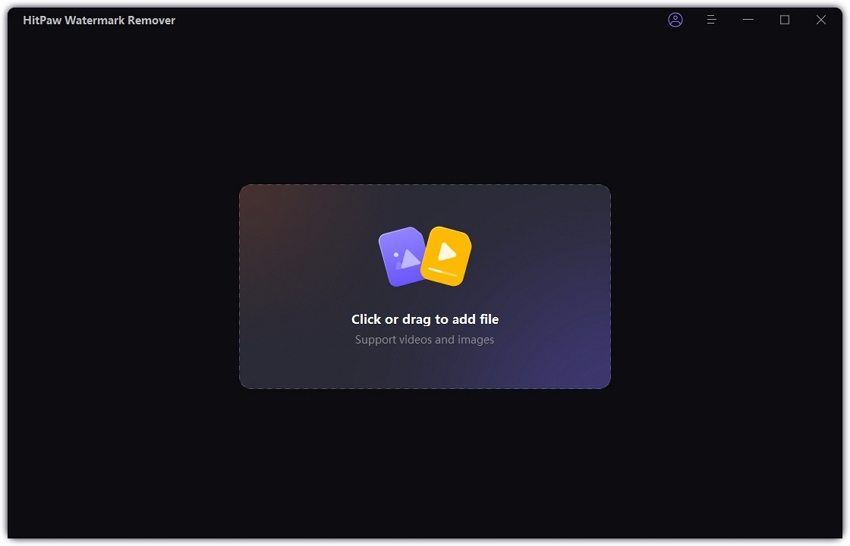 Step 02Import the video you want to remove watermark into the HitPaw watermark remover.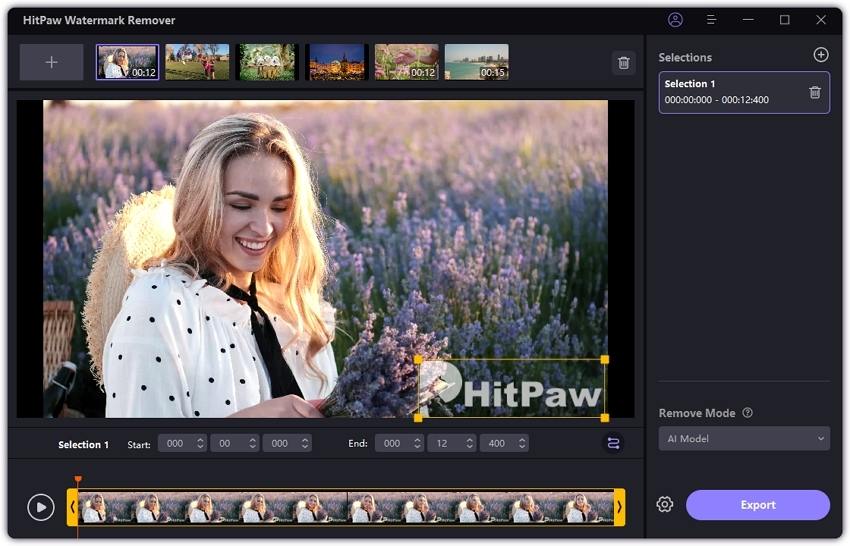 Step 03Simply select the watermark on the video screen and choose the watermark removing mode based on your needs.
Step 04If you are satisfied with the watermark removing effect, then click "Export".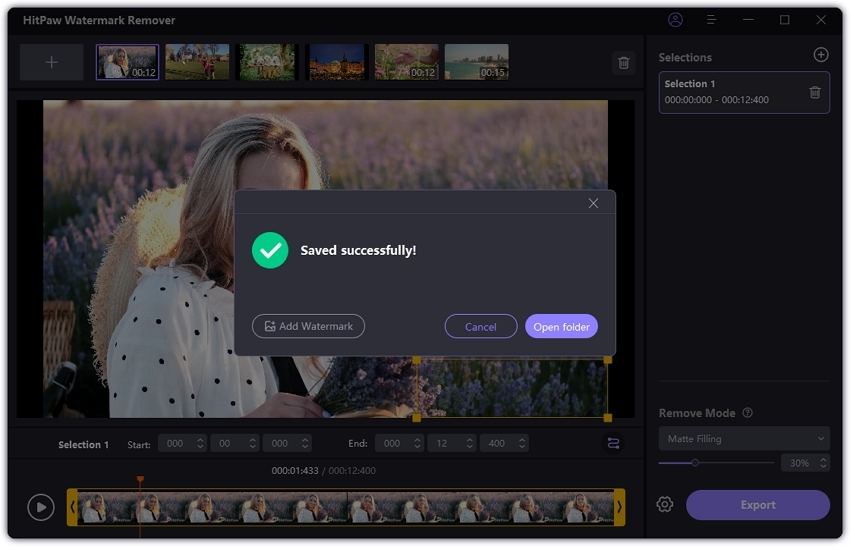 Conclusion
Here's how to lift a subject out of a photo in iOS 16 so that you can either copy or share it. The iOS 16 photo cutout feature works with photos on your camera roll, as well as images found in Safari, Quick Look and any screenshots you've captured. And if you are looking for a tool to remove unwanted objects from photos/video, HitPaw Watermark Remover will be your best option.