Top 10 Unblocked Music Sites to Listen to Music Anywhere
You might not be able to use music platforms in certain areas, due to some restrictions. It could be at work or in school areas. However, some workarounds allow you to listen to music unblocked for free.let's talk about these great workarounds.
Top Music Unlocked Sites to Listen to Music Anywhere
You can find unblocked music sites for school that host content specifically for the purpose. Some of the best unblocked music sites that you can use are given.
Download Music for Offline Listening!
HitPaw Video Converter supports to download music from Apple Music, Spotify Music, Deezer Music, Amazon Music etc. You can download your favorite music to MP3, M4A, and etc. Free download this one-stop video downloader and converter, you can enjoy the ultimate music streaming experience!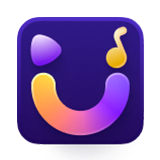 1. Jamendo Unblocked Music Site
Jamendo is a website with a decent amount of independent music artists. It has mobile app versions for iOS and Android, which is an added advantage of convenience and ease. The platform started with a Creative Commons license, but later became a free music unblocked site.
There is also a share function that allows you to interact with other users on the site. Some of Jamendo's other features include:
A repository of over 500,000 songs, spanning across 150 countries.
A list of radio stations categorized into genres and themes.
Users can rate and review albums to which they have listened.
2. LiveOne
The website (former named as LivexLive or slacker radio) offers you access to exclusive live video performances, in addition to standard music streaming. LiveOne also allows you to create playlists from its repository and share it with other users. The playlists are available online and offline, with the option of skipping tracks unlimited times.
However, the platform has a paid membership plan which unlocks all its functionalities. The free tier still has standard features such as:
A list of radio stations that LiveXLive curates.
Radio stations customized by genres.
Video library consisting of premium programs, history, and interviews on various artistes.
3. Soundzabound
Soundzabound claims to be the only website where you can find royalty-free unblocked music for education. You can find songs, effects, and themes for classes between K12 and university level. You can either listen to them or use it for other purposes, as they are safe from copyright. The site can also perform music download unblocked. Some of Soundzabound's main features include:
A license that lasts permanently and the user can access on the site.
A search function you can use with keywords and categories.
A shared file system that several users can open simultaneously.
4. BlueBeat
BlueBeat curates free music unblocked from a wide selection of categories and genres. The site arranges the songs based on trending albums and playlists. You can listen to free music unblocked from network restrictions. You can also create a playlist if you have a paid membership. Some of its top features include:
A centralized search function to find songs, artists or albums.
A side menu that has a list of famous artists and playlists, arranged in alphabetical order.
Request line function that allows you to send artistes or album recommendations that aren't already available.
5. AccuRadio Music Unblocked
AccuRadio is an internet radio platform with multiple channels. It essentially fields music channels spanning across a wide range of genres. You don't have to pay for a subscription, and individual entities curate the music channels themselves. The platform has mobile versions on Android, iOS, and Alexa. Some of its main features include:
A "Today's Features" section for specially selected music categories.
The Theme Changer option, which allows you to change the look of the site on your desktop.
A support page where you can learn how to send music content unto the platform.
6. Grooveshark
Grooveshark allows you to stream and download unblocked music for free. The rebooted platform has a music unblocked. However, it refers its users to other music hosting sites where they can carry out more music unblocked. Some of its other features include:
A search function that allows the user to search music directly.
Playlist curation which provides for up to 5 separate playlists.
The import/export function for importing and exporting playlists to and from other sources.
7. Playlistsounds
You can use the Playlistsounds website to browse unblocked music from upcoming and famous artists alike. It even shows up on the top of the list when you search "unblocked music sites at school 2016". However, the site requires that you sign up before using it. Its main features include:
A "explore" tab for randomly selected songs and playlists.
"New Releases" section on the default page after the user logs in.
The share option for playlists and songs.
8. Spotify Free Music Unblocked
Spotify is a free music platform that offers more than 50 million songs. For its redundant songs resource, useer nearly don't have to go to other platforms. And it's available on iPhone and Android, which allows you to listen to unblocked music anywhere. Its core features include:
Free and safe to use website.
Rich of popular music to download.
Available on website, mobile devices.
9. Hungama
The website offers more indigenous tube unblocked music content that you can download for free. It has a catalog on movies, music, and other related material. Hungama's mobile versions on Android and iOS allow you to download and listen to free music unblocked, have high quality directly to your devices. There is also the option to stream directly from the website, with the full playback controls included as well. You can choose songs based on reviews, lyrics, and the latest music. Some of its main features include:
Theme Changer that toggles between light and dark mode.
Movies Section for Bollywood movies and other unblocked music content.
In-house original curated programs and musicals.
10. TuneIn
TuneIn is a popular internet radio platform that allows you access to a wide selection of unblocked music. It doesn't require you to have an account before use, and you get to choose from music or radio. There are many language options on the site, and it represents several geographic regions with their kind of music. Some of the main features you would find on TuneIn are:
Fully functioning controller for media, which optimizes for the different types of screens sizes on phones.
A local radio sections for listening to radio stations around you.
The Search function which can find music contents based on language or location.
How to Download Music to Listen Offline
Downloading music for offline listening does not need to be restricted by network and region. HitPaw Video Converter provides a great way to backup streaming music from YouTube Music, SoundCloud Spotify, Deezer or Apple Music.
Main Features
Backup streaming music from 10000+ sites including YouTube, SoundCloud, Bilibili, Facebook, etc.
Backup and convert music from Deezer, Apple Music and Spotify to MP3, so you can listen to them without premium and cross-platforms.
Batch process support.
Download music without losing quality by using the most advanced technology.
Fast processing speed.
Neat interface, easy to use.
Before we dive into the operation, it is worth mentioning that it is legal to backup msuic for fair use. Don't go for any illegal routes!
The Steps to Backup Music from Spotify/Deezer for Offline Listening
1.Firstly, please download and install HitPaw Video Converter to a PC or Mac computer.

2.Launch the program. If you'd like to listen music from YouTube or other online sites, please swich to the Download tab. Just copy and paste the video/music link that you'd like. Learn more about YouTube to MP3 converter.

3. If you'd like to rip music from Apple Music, Deezer or Spotify, please switch to the Toolbox and select the appropriate converter.

4. Copy and paste the music track/playlist link to the search box. Click the Analysis button to start parsing the link.

5. Finally, choose the music files and the format/quality to convert. Click the Convert All button to convert music to computer.
That is it. You can convert Apple Music and Deezer with the similar steps.
FAQs about Music Unblocked
Q1. What Music Site is not blocked at school?
A1. Several platforms can allow you to enjoy free music unblocked at school, such as TuneIn and Soundzabound.
Q2. Why do schools block music?
A2. It is sometimes difficult to listen to music at school unblocked. It could be that school administration considers music to be distracting, or that it exposes students to inappropriate content through lyrics.
Conclusion
There are a lot more streaming services over the turn of the last decade than they have ever been. It means that you have the choice and options to pick the most convenient. At a time where it is difficult to get music over the internet, downloading music offline is a great way to listen to music without restrictions. HitPaw Video Converter provides an easy way to download streaming music without losing quality.