[Updated!]Best Instagram Story and Highlights Viewer and Downloader in 2023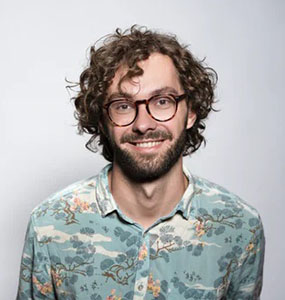 When you watch a story or a highlight on Instagram, the uploader will be able to see it. This can lead us to embarrassing situations at times. This is why you will come across the need to watch Instagram stories and highlights anonymously. You may use the Ingramer story viewer to view the stories and highlights without getting noticed. Continue to read and we will share more details with you on what it is all about. Then you can make the decision to start using the software and get the most out of it.
Part 1: Differences Between Instagram Story and Highlight
Before you start using the Ingramer story view tool, you need to be aware about the differences between Instagram stories and highlights. Both these are two prominent features that you can find on the social media app. Once you upload a story, it will only be available for a duration of 24 hours. Instagram allows you to Archive your stories. When you have this feature enabled, you will always be able to go back and revisit the stories. Moreover, you can use the archived stories to go ahead and create Instagram highlights.
Highlights are pretty much similar to a photo album. You can manually device which story or photo should be added into highlights. In other words, you have complete control over them.
The biggest difference between stories and highlights is their lifespan. A story would last for a duration of only 24 hours. However, a highlight will be there in your account for ever. You will need to remove the highlight manually if you need to remove it.
Part 2: How to View Instagram Highlights and Stories Anonymously
Instagram doesn't provide you a default feature to view the stories and highlights anonymously. This is where you will need to use a third party tool. We'll take a look at a couple of tools that are available for you to get the job done. You just need to go through these tools and pick the best Ingramer stories viewer or Instagram highlights viewer out of them.
1. Stories IG
Stories IG is a popular Instagram story viewer available out there to consider. It will provide you the chance to download and save both Instagram highlights as well as Instagram stories. By downloading stories and highlights, you can view them without getting noticed.  This is a completely online tool. It offers some user-friendly steps for you to get the job done. You don't have to worry about anything as you use this tool to get your intended job done.
Pros:
Easy to use
There is no need to install anything
Offers highlights viewing capabilities as well
You can view the stories anonymously
Cons:
You will need to download the story or highlight before you view
2. Instasave
While you are looking for an Ingramer story viewer anonymous, you may take a look at Instasave. This is another user-friendly online tool that you can use to download Instagram stories or highlights. The functionality of this online tool is not just limited to Instagram stories and highlights. You can download any media content that is uploaded to Instagram. Since this is a mobile responsive online tool, you may think about accessing it from any device that you have.
Pros:
There is no need to sign up to use this tool
User-friendly tool
Fast navigation
You can continue in three steps
Cons:
If you are using this tool for the very first time, you might get confused
Have you seen some interesting stories or highlights that you want to share with others or download them for watching anytime? This is where downloaders become particularly important. Next, we are going to introduce 2 useful Instagram story and highlight downloaders for you.
Part 3: How to Download Instagram Stories and Highlights for Free
Instead of viewing Instagram stories and highlights anonymously, you will come across the need to download them as well. There are certain tools available for you to get this job done as well. Let's take a look at how you will be able to use an Instagram highlights downloader. You may also think about using any of these tools to view Instagram highlights anonymously.
Tips:
The two tools described below are online methods, if you want to find a software that provides HD and stable Ins download experience, you can jump to the Hitpaw Video Converter section, it is a desktop software that can download Instagram profiles, stories, highlights, reels, etc. in HD.
Do you want to download Instagram stories without a challenge? Then you should be taking a look at the Story Saver. You will fall in love with the returns offered by this online tool. Even if you are searching for an Instagram story viewer free, you may take a look at this tool.
To proceed with downloading an Instagram story, you will need to enter the target Instagram account username. Then you can see the Instagram stories that are available. By going through the stories, you may pick the appropriate story and proceed with downloading it.
Pros:
You can download Instagram stories from any device
Simple three-step Instagram downloader
You can download stories in high quality
Cons:
You will only be able to download stories from public accounts
Inflact is a marketing toolkit available for Instagram. You may think about using this tool as an Ingramer story downloader as well. You can get multiple tools with this toolkit. Out of them, The Ingramer story downloader hold a prominent place out of them. You will be able to save any phot or story from Instagram with the help of this app. One of the best things about this Instagram downloader is the simplicity that comes along with it.
Pros:
User-friendly tool
You can download any content from Instagram
You just need to copy the URL and paste in Inflact for downloading
Cons:
This is not a dedicated downloader, and you might sometimes get confused with the features
Part 4. The Best Instagram Stories and Highlights Viewer and Downloader from Computer
HitPaw Video Converter supports downloading Instagram stories and highlights in HD.
HitPaw Video Converter Standout Features
Download Instagram profile picture in high quality
Save photos from Instagram posts
Supports video downloading for single video and multiple videos
Download IGTV videos to computer for offline watch
Save your favorite Reels videos from Instagram
Here are the steps to download Instagram stories and highlights.
Step 01 Free download HitPaw Video Converter to computer, and select Instagram Downloader feature.
Step 02 Enter a username or video/photo URL from Instagram to the search box.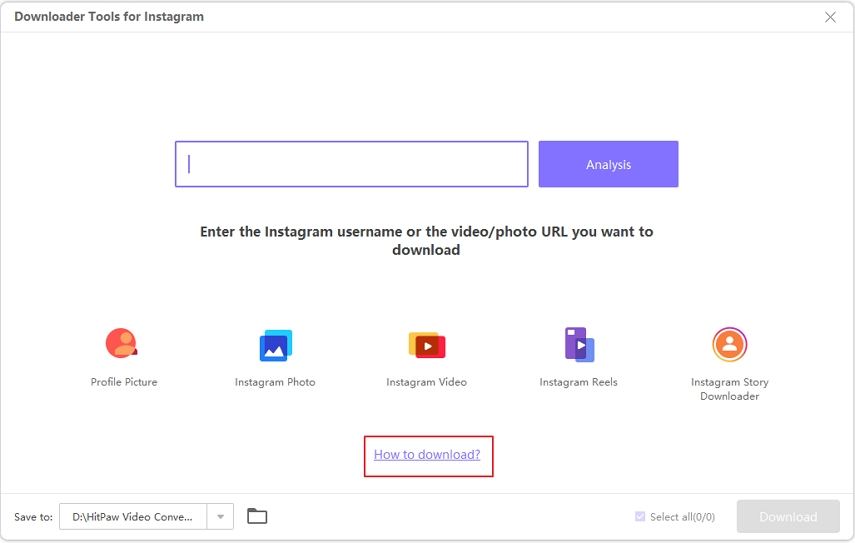 Step 03 HitPaw Video Converter will analyze and display the videos and stories under this link. You can preview and download the stories you need.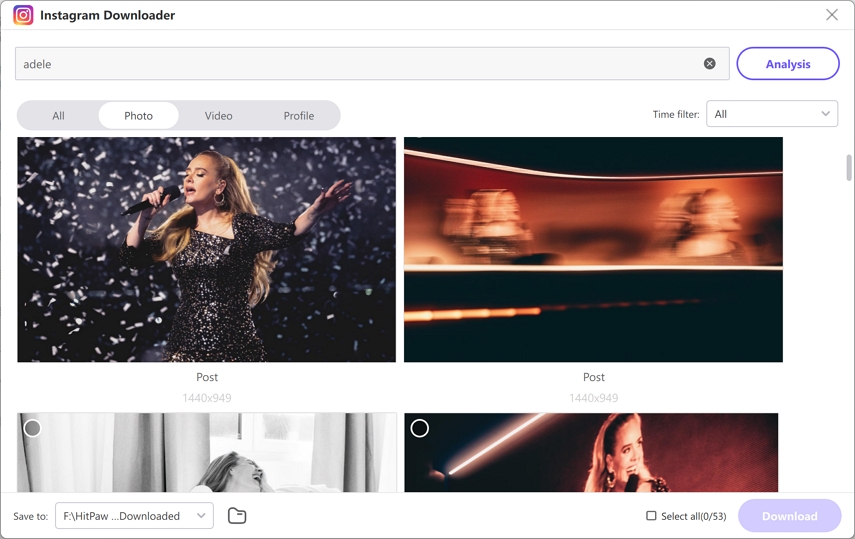 Extra Tip: How to Create Attractive Instagram Stories on Windows
Now you have a good understanding on how to view and download Instagram story highlights anonymously. While using an Instagram story viewer free, you will also come across the need to upload high quality photos to the social media network. Then anyone who uses an Instagram story viewer free will be able to get hold of the highest quality photos. That's where HitPaw Edimakor comes as a useful option.
HitPaw Edimakor is a user-friendly video editor, which comes with advanced features. You will be able to customize a video according to your specific requirements with the help of this tool. Apart from creating videos, you may also edit videos to make them match perfectly well with the social media network. For example, you can use HitPaw Edimakor to resize a video for Instagram. Then you will be able to get the most out of uploading content to Instagram.
Conclusion
There is no need for you to worry about getting your name tagged as a person who viewed an Instagram story. You will be able to view the story anonymously without getting noticed. All you have to do is to use an Instagram story viewer free. Take a look at the tools we recommended and pick the best one out of them to get the best returns coming on your way. If you want to download Instagram highlights, both the online tools and desktop software HitPaw Video Converter we recommended are helpful.