Need to Know the Best Way-How to Record Live Stream on Your PC or Mac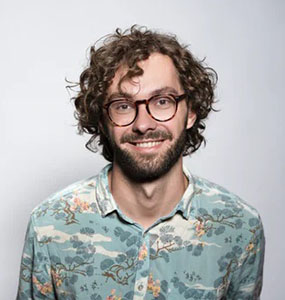 Joshua Hill
You may want to record your PC or Mac's screen activities for educational or reference purposes. Also, you might record live video calls that you wish to retrieve subsequently. Below is a comprehensive guide on how to record a live stream on your PC. It also features applications that could help.
Is It Possible to Record Live Streams
Yes, it is possible to record your live streams from your desktop. Generally, people may want to learn how to record live streams on PC or Mac devices and quickly share recordings subsequently. The following paragraphs and steps aim to put you through the recording process.
How to Record a Live Stream on PC
Step 1: Prepare Your PC
You'd need to disable your PC's screensaver to prepare it for a live stream recording. You can do it by right-clicking on an empty area on the desktop and select the "Personalization" option. Afterwards, select the Lock Screen option on the left, and scroll down to the Screensaver settings. You'd then choose and disable the option.
Step 2: Select a Live Stream Recorder
HitPaw Screen Recorder: HitPaw is a solid live stream recorder that would cater to most people's recording needs. It's arguably the most recommendable recorder software on the list, as it's got unique features such as resolution customization, hardware acceleration support and zoom recording. Overall, HitPaw Screen Recorder is well-rounded screen recording software available for your PC.
WM recorder: WM recorder is a versatile software that holds the double duty of a live stream recorder and a download manager. Some of its top features include preview and conversion. In addition, you can also edit the recorded audio using the software's converter tool. Overall, WMRecorder is handy for quick and easy live stream recording.
Movavi: Movavi is another excellent option that prides itself in being a lightweight live stream recorder for users. It can record live streams in HD and supports program activity recording on Skype. Additionally, the software comes with a video editor for added convenience.
VLC: VLC has versions on all desktop and mobile OS platforms. You can record YouTube live stream on VLC and access several nifty tools as well. Users can get around its user interface with minimum technical know-how, and the software doesn't require a cumbersome add-on to work.
GoPlay Editor: GoPlay Editor focuses on gamer-centric activities: it means that the software is suitable if you want to record live online gameplays. It's got adjustable playback speeds and a sharing tool that allows you to share YouTube live stream record files. What's more? The app can record live streams from mobile devices as well.
Step 3: Detailed Steps to Record Live Stream
Below are the steps to take if you're using a live stream recording software such as HitPaw;
Download the HitPaw Screen Recorder application and install it on your PC.

Open the application and select the area you'd like to record. HitPaw has three options from which you can choose: Record Screen, Record Game and Record Webcam. Click on the record current screen option and adjust the screen area you'd like to capture. And you can choose file, general, effect or more features to change your video effect.

Tap the record button once to begin recording. You can pause during the process or take a screenshot. Once through, select the stop icon to end the recording.

Select the Draw to take notes, press pen, highlight and arrow to adjust size and color which makes your important content obvious.

Edit the recorded video on the next page. If you'd like to skip the editing, click on the "Open" menu option to play the video outside the application.
How to Record a Live Stream on Mac
Step 1: Prepare Your Mac
You'd want to prepare your Mac for live stream recording by setting the screensaver to "never". To do this, select the Apple menu on the top-left part of the screen. Next, navigate to the "System Preferences"; select and open the "Desktop & Screen Saver" panel you'd find afterwards. From there, you can select the "Screen Saver" tab and choose the "No Screen Saver" option.
Step 2: Select a Live Stream Recorder
Below are some of the best live stream recorder applications you can get for your Mac:
QuickTime: Starting on the list is QuickTime. It's one of the few live recording apps built by MacOS for MacOS. So naturally, it's also the software we'd recommend for live stream recording on a Mac if you want a functional yet straightforward setup. It's got features such as panoramic imaging, picture sound and digital video.
Snapz Pro: Snapz Pro is another veritable screen recorder for Mac desktops, with features that allow you to record high-quality recordings. It can record multiple instances of your Mac's screen capture and give previews to let you edit the recorded files before you save them.
ActivePresenter: if you want a full-motion live stream recording, ActivePresenter is one software that can make it happen for you. It's also got several annotation options to improve your editing process after recording. Users may appreciate that the software supports configurable hotkeys for added recording convenience.
Capto: Capto prides itself in offering live stream recording, editing, and quick sharing with third-party content distribution platforms. It means that you can host a Kodi record live stream on the software, for example. Thanks to its screenshot and sharing functions, the software is more suitable for creative professionals and teaching personnel.
Step 3: Detailed Steps to Record Live Stream
Launch the QuickTime Player app on your Mac.

Select the "File" option, then the "New Screen Recording" option. You could also use a third "options" button to choose to edit the live recording.

Click on the record button to start. The "Stop Recording" button allows you to stop at any time you wish.
Choose the app into which you'd like to save the recording afterwards.
FAQs about Record Live Stream
a. How to Record YouTube Live Stream?
Users who know how to record live stream videos typically have to install a live stream recorder for their corresponding OS platform. Next, open the YouTube video you'd like to capture and launch the streaming recorder app. Next, click on the "Start Record" button in the software, and make the necessary adjustments to the recording size and area. Finally, complete the recording by clicking "Stop" and save it to a local path.
b. How do I record a live stream on Chrome?
You'd use the "Cmd+Shift+5" on Mac or "Ctrl-Shift+5" for PC. Select the area in the browser you wish to record and choose the "Record Selected Portion" on the menu's right-hand side. Hit the "Record" button when you want to start recording.
c. How can I record live streaming for free?
You can use free live stream recorder software such as HitPaw. Start by clicking on the "Record Screen" mode, then choose from a full-screen or sectional area recording. Long-press on the specific area you'd like to record to begin recording. Hit the "End" button to finish recording and trim the recorded content.
Conclusion
The above guide aims to put you through live stream recording for your PC or Mac, with steps to help you get started as quickly as you'd like. Overall, we'd recommend HitPaw Screen Recorder from the list of live stream recording software mentioned above, thanks to its broad platform support and extensive features fit for most recording use case.