5 Best Drake Voice Changers to Explore Drake AI Voice 2023
He started his career with a TV series, Degrassi, to become a renowned singer. Drake has a huge fan base worldwide. The reason behind his popularity is his unique and attractive voice.
If you are a fan of Drake's voice and want to use the singer's voice in your projects, then you are in the right place. In this article, we will explore the top 5 Drake AI voice Changers that will allow you to modify your voice to sound like Drake's.
Who is Drake?
Aubrey Drake Graham, known as Drake, is a well-known Canadian singer, actor, and songwriter. He was born on October 24, 1986, in Toronto, Canada. As we all know, Drake gained fame through his music and singing career, but before Singing, he first appeared in the TV series Degrassi: The Next Generation.
Drake has delivered many famous songs such as Hotline Bling, One Dance, and God's Plan. Throughout his career, he has won multiple Grammy Awards. His unique lyrics and singing style has made him one of the most influential artist in 2010.
Drake also collaborates with famous singers like Rihanna, Justin Bieber, Cardi-B, and Nicki Minaj.
5 Great Drake AI Voice Generators You Should Try
If you are a fan of Drake voice AI, then here are the top 5 Drake AI voice generators available online that will allow you to modify your voice into Drake's.
1. VoxMaker - AI Voice Generator Drake
VoxMaker is a Drake AI Generator that transforms your normal voice into an AI Drake voice. This TTS program offers 3200+ voices in 46 different languages. With the help of its TTS feature, you can make your favorite character say anything you want by just typing the text.
Its intuitive interface is easy for beginners and provides fast & secure conversion. This tool lets you download the converted audio clips in multiple formats such as MP3, WAV, and more.
VoxMaker allows you to personalize your listening experience by customizing Speed, tone, pitch, and volume. With this tool, you can create voice videos for platforms like YouTube, TikTok, Instagram, and Snapchat with a single click.
Features
With the help of the TTS feature, you can create a voiceover with text only.
Offers over 3200 voices in 46 languages
Includes a Drake voice effect to sound like Drake AI
It has an intuitive interface that makes it easy to use
Fast & secure conversions
Supports multiple formats such as MP3, WAV, etc
Pricing: $14.95/Month
2. Voicify.AI - Drake Text to Speech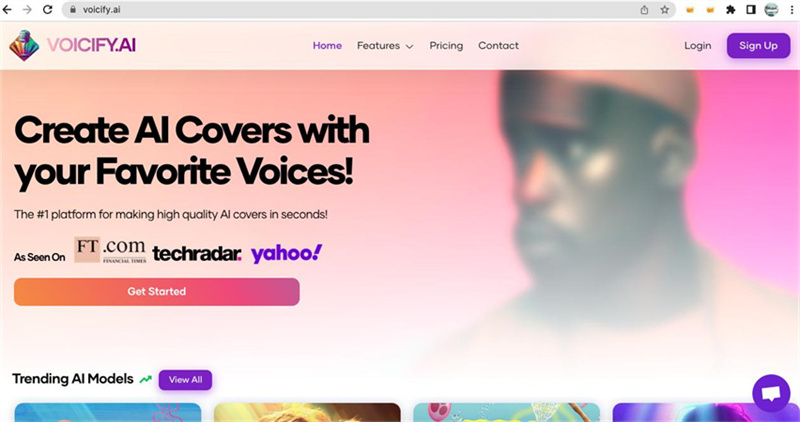 Voicify.AI Voice Generator Drake is an innovation platform that uses AI technology to create realistic voice covers in seconds. With this program, you will get popular artist covers such as AI voice Drake, Kanye West, Pop Smoke, Taylor Swift, and many more.
This program has gained popularity on social media platforms like YouTube and Instagram by showcasing the AI voice generation talent.
Voicify integrates with popular programs such as Zoom, Skype, Twitch, and TeamSpeak.
Features
Uses AI technology to deliver realistic voice changes
Integrates with popular programs like Zoom, Skype, Twitch, and more
With the Voice cloning feature, users can clone their voices
Offer Drake TTS feature
Has a user-friendly interface that allows users to create Voice AI Drake in seconds
Pricing: $8.99/Month
3. Fakeyou - Drake AI Generator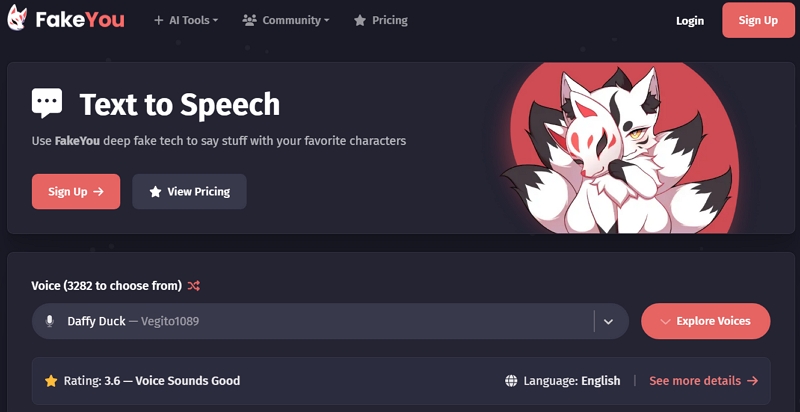 If you are looking for a program that generates a deepfake Drake voice, Fakeyou is the best online option. Users can now convert their text into realistic voiceovers with its TTS feature.
This program uses AI technology to produce realistic voices in different voice effects. The main purpose of this tool is to provide high-quality voiceovers.
FakeYou has an easy-to-use interface allowing its users to access all its features easily. This program will give you a wide range of celebrity voices, such as AI Drake Voice, Taylor Swift, Donald Trump, and more.
Features
Drake AI Text to Speech converts text into voice AI Drake
Offers over 3200+ voice effects and filters
Deep Fake voice effects for realistic results
Includes features like TTS, Voice Cloning, Soundboard, and more
AI Music feature
AI-Powered Tool
Pricing: $7/Month
4. Uberduck.AI - Drake TTS Online
Another Drake AI text-to-speech voice Generator on our list is Uberduck. AI. With the help of its TTS features, users can now create speech from text using the voice of famous singer Drake.
With its advanced AI technology, this program can generate realistic and High-quality voiceovers in seconds. It offers over 5000 voice effects like robot, alien, monster, chipmunk, male, and female. With its customization option, you can adjust Speed, volume, tone, and pitch according to your preference.
It is one of the easiest AI rap generator Drake, available online.
Features
Offers over 5000+ voice effects in multiple languages
Customizable settings to control Speed, Pitch, and Volume
Easy installation process
Easy-to-use interface with affordable pricing
Voice changer offers voices of singers like Drake AI voice-free and more.
Pricing: $9.99/Month
5. Voice.AI - Drake AI Voice Text to Speech
Voice.AI is one of the most powerful and unique Drake voice changer available online. With the help of this tool, you can create any AI voice anywhere in the world. Most users use this tool to create AI voices of singers and Politicians such as Donald Trump, Joe Biden, and Drake.
If you are a Streamer and want a voice changer that supports the live streaming program, then this tool is your best option because it integrates perfectly with platforms like Discord, Twitch, and more.
Features
Offers Drake AI voice Text To Speech
It has a free version with multiple voice effects
Compatible with platforms like Discord, Twitch and more
Has voices of Donald Trump, Joe Biden and more
Powered by AI technology
Pricing: Free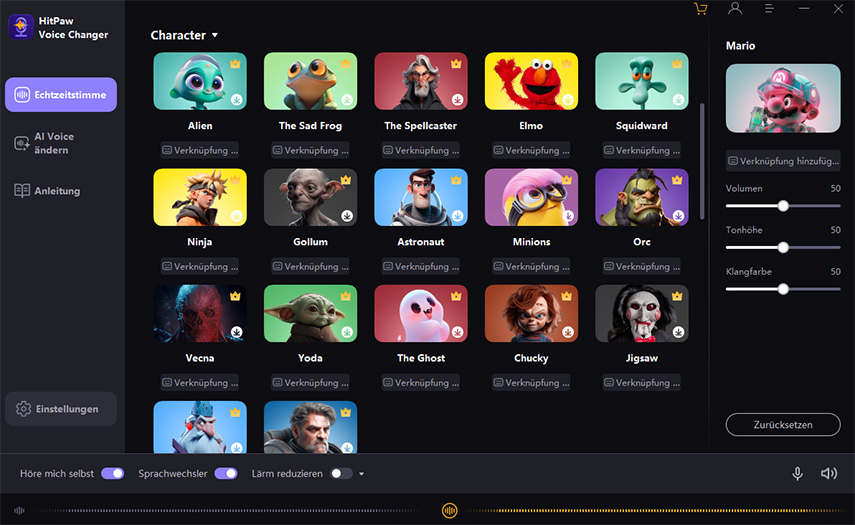 Looking for the best voice changer for PC? HitPaw Voice changer is the best program available for PC. This program has an easy-to-use interface allows users to alter their voice in real time. It has many voice effects that change your voice into your favorite character. This tool will give you voices like robots, minions, chipmunks, aliens, and more.
The main reason why this tool is best for PCs is that it works perfectly with PC programs and games. It supports games like Call of Duty, Valorant, League of Legends, Fortnite, and more. This program produces high-quality sounds without lowering sound quality.
Features
Ability to change your voice with various voice effects
Works seamlessly with popular games and programs
Provides high-quality voices
Easy-to-use interface
Offers voices like Alien, Robot, Monster and more
Compatible with Windows and macOS
FAQs of Drake AI voice
Q1. How do you get the AI voice in Drake?
A1. To get the Drake AI voice, you must first choose Text to Speech Drake voice changer and then select the input and output device. Then select the Drake voice and click on it to apply.
Q2. How to Use Drake AI?
A2. How to use Drake AI voice generator? To use a Drake voice generator, first select and launch the program, then copy and paste the text in the box. Select the Drake voice effect and then click on the Generate option.
Q3. What Drake song was AI generated?
A3. Heart on My Sleeve, the vocal of this song, was generated by AI. An anonymous TikToker created this song; the main purpose of this song was to sound like The Weeknd and Drake. This song was removed from the streaming platform due to copyright issues.
Final Thought
In this article, we have explored the top 5 Drake AI voice changers that will allow you to change your voice into Drake's voice. All these tools are known for their unique and amazing features. Hopefully, after reading this guide, you can find the voice changer to fulfill your needs.