3 Feasible Ways Tell You How to Remove Date from Photo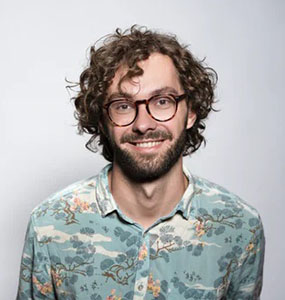 Joshua Hill
Many digital cameras are configured to add a date to the photos when someone takes them. While this is a useful option for sorting photographs, there are occasions when you don't want to show the date and don't want to taint the picture with superfluous labels. So, how to remove the date from a photo? Here, we will discuss best top 3 easy methods to remove dates from photos.
Why Should You Remove Dates from Your Photos?
Why should you want to erase a date from a photograph? Most current cameras and smartphones automatically add a date stamp to each shot. This may be quite distracting for both the photographer and the spectator.
The last thing you want is an unsightly watermark over your photograph when you're preparing to publish it on Instagram or Facebook. It not only distracts your viewer, but it also renders the picture unfit for printing and framing!
This is why it is essential to remove a date from a photo. A good, clean picture with no writing or marks is the greatest approach to show off your photographic talents.
Is There the Easiest Method to Remove Date Stamps from Photo?
You've come to the right site if you're wondering how to remove dates from photographs. Let us now discuss the HitPaw Watermark remover, a tool that even inexperienced photographers can utilize.
HitPaw Watermark Remover
HitPaw Watermark Remover is a sophisticated tool that can remove any undesired features, phrases, logos and date stamps from images and movies. It is incredibly simple to use and export high-quality photos and videos easily.It is compatible with Windows and Mac systems.
HitPaw Watermark Remover's Features:
It is not free but has very affordable and accessible download options. Free update.
Removes watermark from all kinds of videos and images.
Three unique modes with different effects of removing watermarks. Smooth Filling, Edge Filling, and Texture Repair.
Redo, undo, zoom and move tools are available for selection.
How to Use HitPaw Watermark Remover?
Step 1: Download and install HitPaw Watermark Remover.
Step 2: Launch it and click 'Remove Image Watermark' button. And then click 'Choose File' to import your video.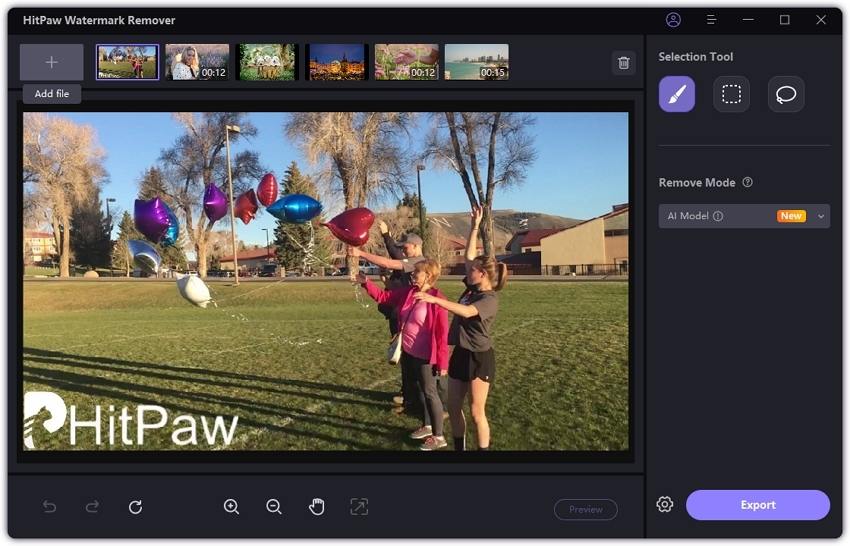 Step 3: Select the watermark you are looking forward to remove and click 'Remove Now'. HitPaw Watermark Remover will automatically delete it.
Are There Other Methods to Remove Date Stamps from Photo?  
Method 1.Photoshop Elements 2021
Photoshop Elements 2021 is the younger brother of the full-fledged Photoshop CC, the image-editing tool that has become the industry standard. Elements have the benefit of not requiring a subscription and allowing you to purchase the tool altogether. It's even better value if you get it with Adobe Premiere Elements, its film-editing cousin.
Photoshop Elements 2021's Features:
Photoshop Elements is a picture editing tool that is both accurate and speedier than Photoshop.
Simple software for editing, organizing, creating, and sharing photographs.
It is a simple tool that allows you to keep track of thousands of files by arranging them by date, time, smart tags, and locations.
How to Use Photoshop Elements 2021?
Step 1:Download, install and launch Photoshop Elements 2021.
Step 2:Select the 'Spot Healing Brush Tool' from the drop-down menu.
Step 3: Pick a brush size that fits your needs. It's ideal to use a brush that's slightly bigger than the area you want to patch so you can cover it all in one go.
Step 4: In the Tool Choices bar, choose one of the Type options below.
Step 5: Finds an image region to use as a patch for the specified region by looking at the pixels around the selection boundary. If this option doesn't work for you, go to Edit > Undo and attempt the Create Texture option again.
Step 6: Click and drag over the picture region you wish to remove the time stamp, or click and drag over a bigger area.
Step 7: To repair a region, it uses all of the pixels in a selection to build a texture. If the texture doesn't seem to be working, try dragging across the region again.
Conclusion
Hopefully, this post has provided you with the necessary knowledge. Now you'll understand how to remove date from photos and how you can get rid of those unattractive timestamps with one of the best tools- HitPaw Watermark Remover as well as start promoting your company with some of the beautiful photographs on your phone.