[Best Answers] How Do I Find the Source of a Video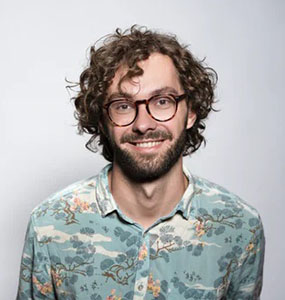 Joshua Hill
Is usual online keyword search is not enough to locate a source of the video. Do you want to have some more accurate results? No problem; all you need to do is to shift from a keyword search to image search.
Most of you have not heard about it right. But it is really possible. For years search engines are offering solutions for finding a video. Therefore, in this article, we will explain about video source finder and how do i find the source of a video.
Is it Possible to Find the Source of a Video?
Yes, it is possible now to find the source of a video. The digital world is equipped with more and better tools. Consequently, it becomes easier and faster to search for the video source. There are numerous search engines offering services of a video source finder. All you have to do is upload an image there or paste their direct URL to locate a video source.
How Do I Find the Source of a Video?
As we have explained above, finding a video is not a problem anymore. There are numerous effective ways to search for them. In this section, we will explain how to search a video, so continue reading.
Way 1: Reverse Video Search Google
Many of you are thinking about what video reverse search is or how to do reverse video search? It is simply where you search a particular video using its image instead of keywords.
This section will explain 5 best ways and explain how to reverse the search video using an image.
a)Google Image Search
One of the easiest methods to reverse video searches is using the Google browser page because it is readily available.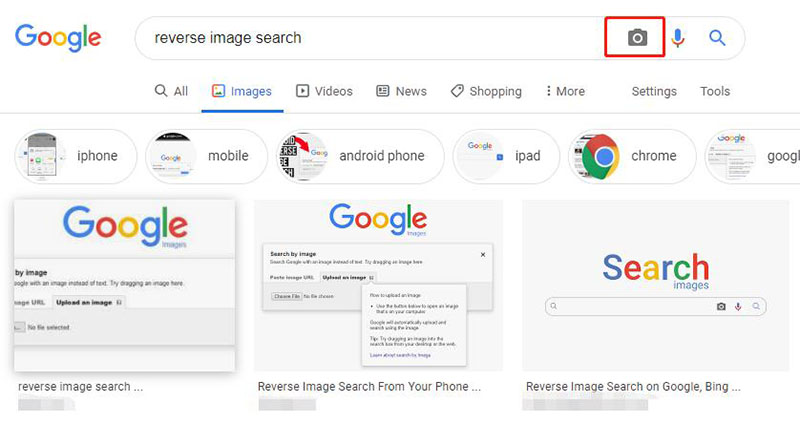 Its steps include:
Start the video reverse search by opening the Google Images homepage. Once it opened, you will see a camera icon there. Click on the camera icon to open a dialogue box for uploading images.
Select an image from the file and drag it to the Window. If you want, you can also paste the image link.
Once the image is uploaded, Google will immediately detect its source.
Moreover, you can also add keywords suggested by Google for more accurate results.
b)TinEye
When it comes to image search engines, TinEye is probably one of the oldest players. They have their reverse video search engine even before Google. Download its plugin to log in to their website.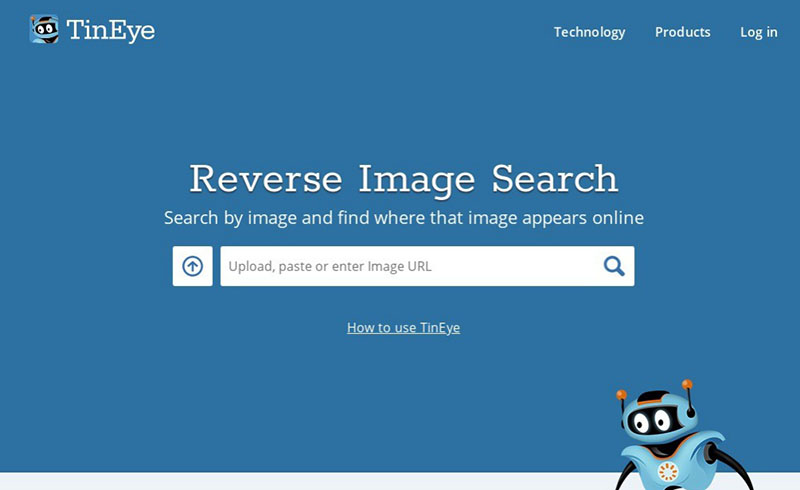 Its steps include:
Firstly, take a snapshot of the video you want to search on Windows or MAC.
Then, visit the TinEye website click on the upload button to upload a snapshot of the video to their search engine. If you have a direct link, paste it on the search bar.
If you want more refined results, you can also filter results by a specific domain or select a certain selection. It will show results within seconds.
c)Berify
Do you want to search who stole your image, or are you trying to find to locate stolen images or videos that could have been uploaded online? The main feature of Berify is that they use propriety solutions. Consequently, there results in a match with numerous images against Google, Bing and others.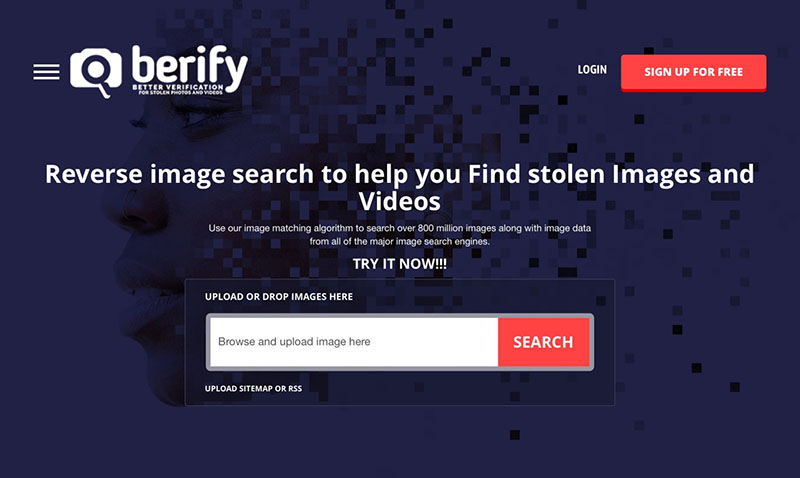 Its steps include:
Like TinEye, its reverse video search also starts with taking a snapshot of the video you want to search for Window or MAC.
Go to their official website and upload images in the search bar.
Lastly, click on the search icon and wait for results. After some time, results will be automatically saved in the dashboard.
d)Yandex
Another excellent online method for reverse video search is using Yandex. It comes with its unique features and innovations. It is very simple to use, just like Google or Bing. Apart from giving the result about the video source, it also shows any social media account using a particular video or image as a background.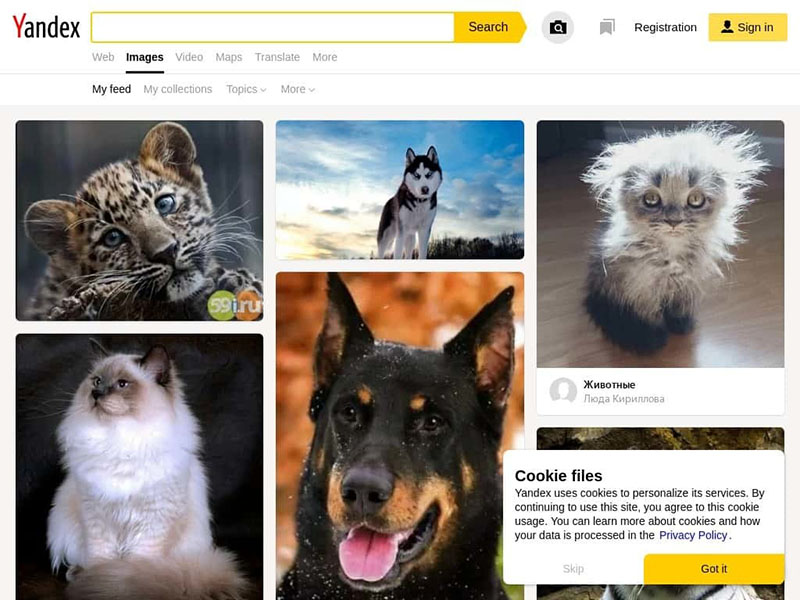 Its steps include:
Go to the Yandex web page and click on the image search icon from the search bar's top left.
Click on the camera option to either upload images or paste its direct URL in the search bar.
Once the image is uploaded, it will display results on your screen. It will display a list of all similar images and pages where it is uploaded.
e)Bing
The image search function of Bing is similar to Google with few added features. Bing can allow its users to take a photo from a mobile phone camera or PC.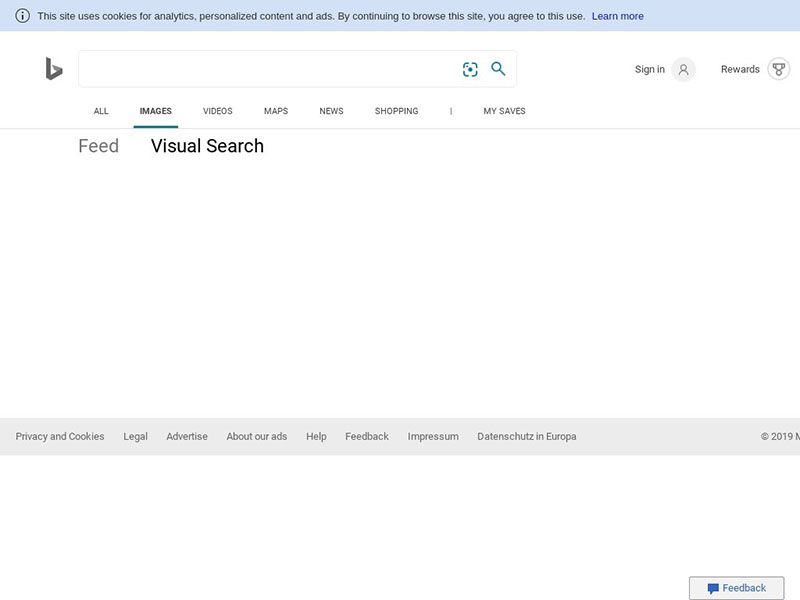 Its steps include:
Go on the Bings search page and click on the image search icon present on the page's top left side.
You can drag an image into the search bar or upload it or paste its direct link. The good news is you can drag more than one image, unlike Google.
Click on the search icon. After a few seconds, results will display on your screen. Click on tabs to view all the pages where uploaded video or any related image appears.
Way 2: Video Source Finder
Numerous online video source finders can help you to find the source of a video. Here is a list of 3 best and most effective video source finders:
a)Singinfish
Singinfish is one of the best video source finders where you can find videos with its crawling activity. Moreover, it also has a partnership with other sites, thus providing information about video sources. It will help you to locate video files within minutes.
b)AltaVista
Another excellent video source finder that is working since 1995. Yahoo now acquires it. Go to their search page and upload the image from a video you want to locate. It will give you complete details regarding the source of a video.
c)Pixsy
Lastly, we have pixsy in our list as one of the best video source finders. It shifts from the web to help you find all the information related to videos. It is a well-designed forum that has a 99 percent chance of giving accurate results. Moreover, it has resulted from a variety of service providers.
Faqs about Reverse Video Search
In this section, we will answer some of the most frequently asked queries of people.
I.How do I find the source of a video on a website?
To find the source of a video on a website like Google, go to its images. And then upload an image by clicking on the upload icon and search. It will display all the results related to the uploaded image.
II.How do I find the source of a GIF in a video?
Just like you search source of video on Google image by uploading an image. The same way upload GIF image to find the source of a video. Moreover, there are other ways and search engines that offer to find sources of video from GIF image like TinEye.
III.How do I find similar videos?
Finding a similar video is not a problem. Because when you upload an image of a video in Google or Bing or any other video source finder, they will automatically display similar videos on your screen.
Conclusion
In this age and era, it is not difficult to locate the source of a video. Numerous effective sites provide accurate search results for a video from an image. We have tried to give the best explanation to your question, how do I find the source of a video.