[Complete Guide]How to Use or Change iMovie Themes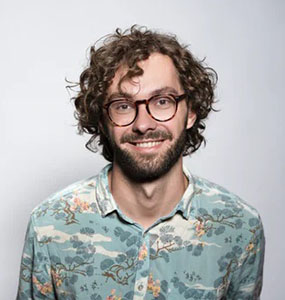 iMovie is popular for some of its stunning video editing features but nothing captivates users as much as aesthetic templates and themes it offers for free. With just a few clicks, you can make a video appear more professional by adding iMovie themes, ranging from breaking news themes to sports themes.
Sounds exciting, right?
Read on to find out about the best iMovie themes available in 2022. On top of that, we will also walk you through how to get additional themes for iMovie without going through any tech-savvy procedure.
Part 1: What and Where Are the Themes in iMovie
iMovie themes are built-in templates of preset titles and transitions that empower users to speed up the editing process. These themes have specific opening, middle, ending, background, and add professionalism and unique style to your video clips.  
What's best is that iMovie comes preloaded with these themes and you can easily find them under Settings > Themes on the main interface. However, these themes are limited in number, so many users also look for additional iMovie 11 themes that fit their requirements.
1.1 Most Frequently Used Themes for iMovie
Here is our list of most sought-after iMovie you can use while editing a video clip in iMovie.
iMovie News Themes
If you're looking to make a news clip, then this theme fits into that perfectly. It brings much originality and professionalism to your movie clip and you can prepare a stunning news report without much effort.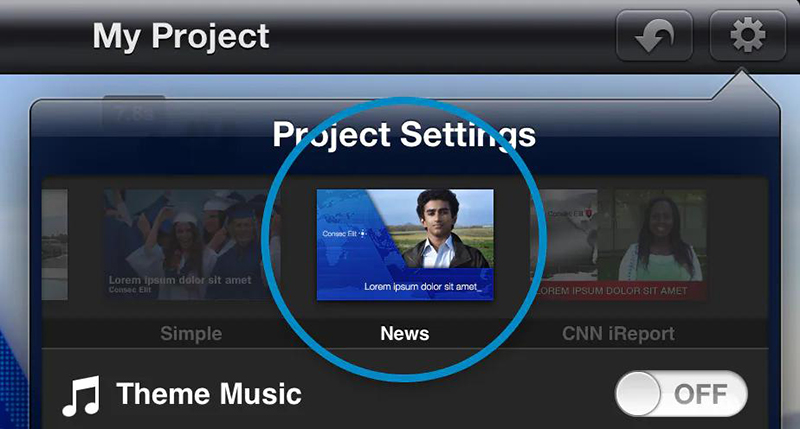 iMovie Trailers Themes
Using iMovie trailers theme, producing Hollywood-style content is just a few clicks away. This powerful theme includes several templates including Bollywood, Documentary, Action, Blockbuster, and so on. Just select a template that corresponds to your movie style and apply it to astonish your audience.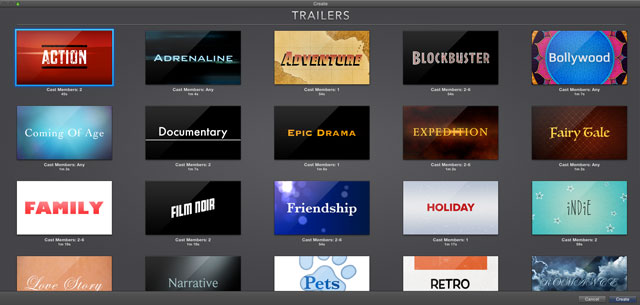 Scrapbook Theme
Want to add a classical, non-linear configuration to your video clip, consider using the Scrapbook theme. Just as the name indicates, this theme gives a graphical illustration of a scrapbook which is an ideal choice for home movies even in this era of advanced technology.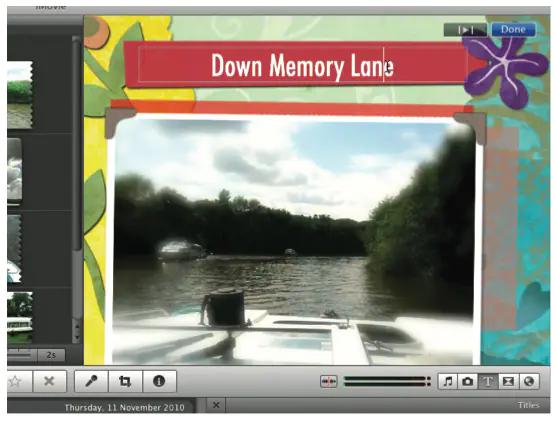 1.2 Where to Get iMovie Themes
Finding the themes on iMovie is a straightforward task. Follow the below steps to do that:
Step 01Launch the iMovie app.
Step 02On its home interface, hit on Settings at the upper-right corner. From the available options, click Themes. You'll see all the available themes.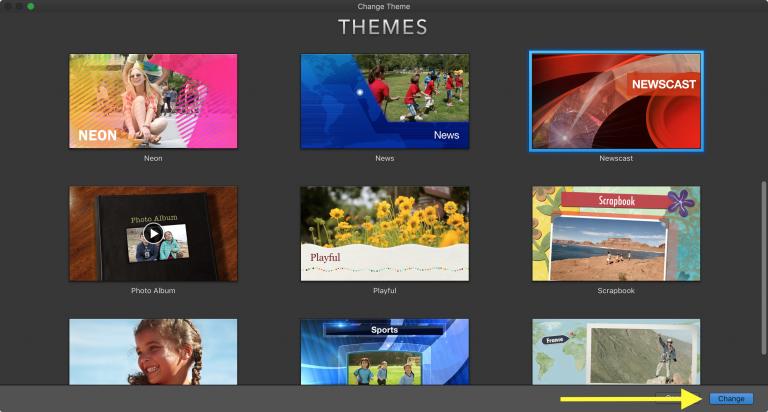 Part 2: How to Add or Change Themes in iMovie
Now that you know popular iMovie themes, let us walk you through how to add to and change themes on your project in iMovie. The process is as simple as it can get.
Here's how to do that:
Step 01Launch iMovie and either start a new project or open up an existing project from the Projects tab.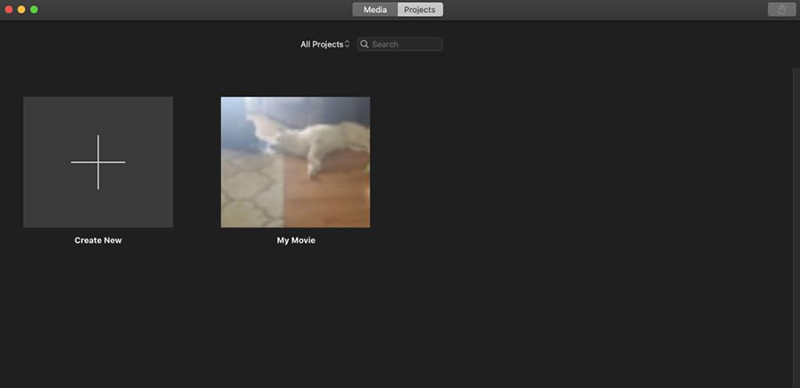 Step 02Then, hit on Settings at the bottom-right corner and hit the Theme box on the popup tab.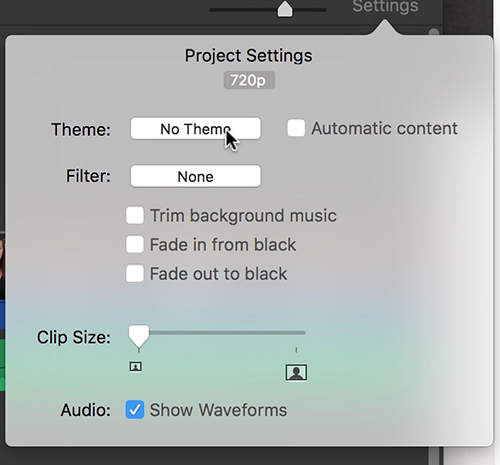 Step 03The program will show all the themes as shown in the figure. Just hover the cursor over any theme and hit the Play button to preview it. Once you have selected a theme, hit Change to apply it.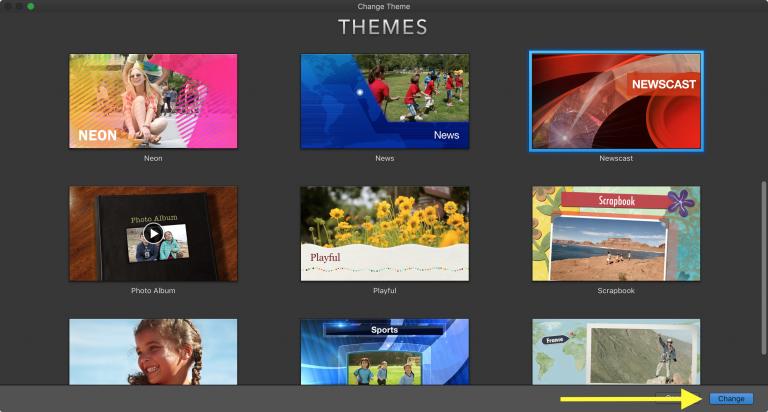 Step 04Then, drag and drop your clips into the timeline. The theme will automatically add transitions and titles to them.
Step 06To remove a theme, just select "No Theme" in the Change Theme window and hit Change.
Part 3: Are All Themes in iMovie Free to Use and Download
The answer is Yes. All the built-in themes of iMovie are free for all users. You can use any theme depending on your project style and nature. All you need to do is download iMovie to get free iMovie themes.  
But as of 2022, iMovie has only 14 free themes. If you want more video themes that you can apply to your video clips, then you have no option but to iMovie themes download free using alternative options.
Part 4: How to Get More iMovie Themes - 3 Useful Solutions
Want more iMovie-style themes to add to your movie clips. Here are the 3 simple yet effective ways to do that.
Method 1: Download from Websites
Downloading video themes from the internet is always a go-to option. But unfortunately, iMovie doesn't support third-party plugins. So, you have to download iMovie themes for specific websites including:
https://videohive.net
https://www.videezy.com
https://elements.envato.com
All you need to is import the downloaded themes to iMovie and start using them.
Method 2: Use Another Video Editor
The most effective method to get more iMovie themes is to use another video editor that offers such themes. One of the most efficient video editors is Adobe Premiere Pro which allows users to explore the high-quality motion graphics templates available in Adobe Stock without leaving the Premiere Pro workspace.  
Method 3: Get More Themes from iDVD
iDVD offers a huge array of iMovie themes that you can add to iMovie. Check out how to do that:
Step 01Launch iDVD, and choose one theme and drag your movie to the program. then click on Create Project.

Step 02Then you can also make more edit on your video or change the theme.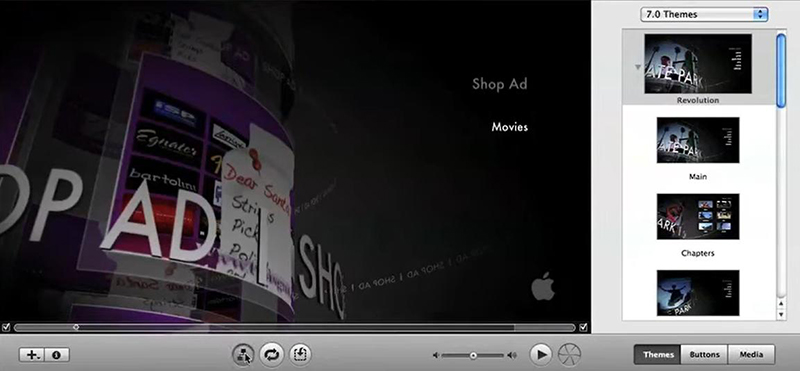 Step 03After previewing the effect, tap on File option to choose Save or Save As.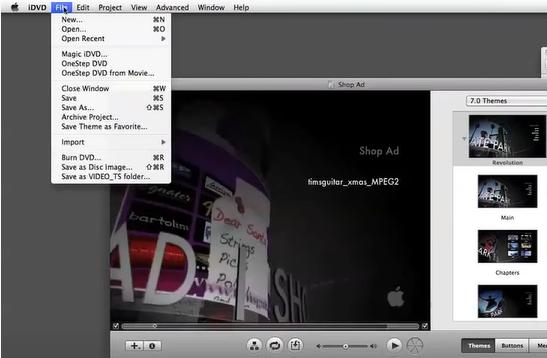 Extra Tip: How to Create Own Themes with HitPaw Edimakor
Want a video editor that offers tons of themes for your video project? Look no further and get HitPaw Edimakor.
This powerful tool bombards users with a huge library of aesthetic filters and transitions that you can apply to any video clip with just one click. What's more, you can also customize these effects after applying them to match your requirements.
1. Advantages of HitPaw Edimakor
Allows users to apply and customize themes
Tons of built-in video effects, transitions, and filters
Precise timeline to add special effects with precision
Multilayer editing
Frequently updates new features
Offers all basic editing tools
2. Text Guide of How to Create Own Video Theme
Here's how to create themes using HitPaw:
Step 01Install the software first. Once installed, launch HitPaw editor on your computer. Then upload your video clips and drag them to the timeline.
Step 02Now, Choose the filters, transitions and stickers you prefered and drag them to the timeline.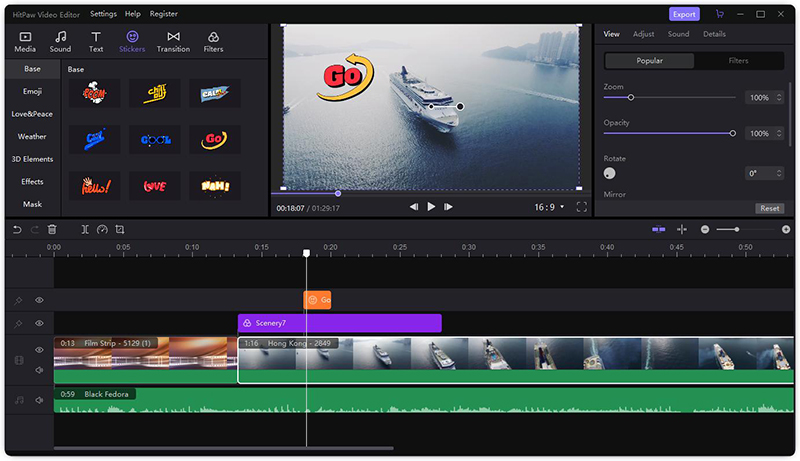 Step 03You can also add text to the video. You can design it as your own watermark of your video.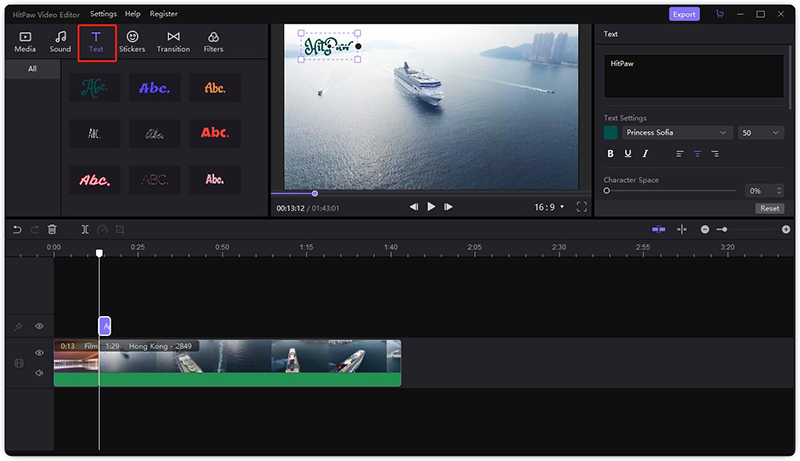 Step 04If you have design your own theme, tap on the File tion from the menu and choose Save As, and you can save this video whose name end with .hve on your computer. This file can be your own video theme.

Conclusion
In short, this article showed how to add themes in iMovie to make your videos appear more vibrant and captivating. Since iMovie offers limited built-in themes, you can download additional iMovie themes from third-party websites or other video editors as well as burn new themes using iDVD.  
Use HitPaw Edimakor to create breathtaking iMovie-style themes with just a few clicks. This tool is simple, user-friendly,and cost-effective.