Best 15 Sad Graduation Songs that Fits Your Graduation Videos and Slideshows
Graduation ceremonies are an emotional time when students are filled with fear and excitement for their future while looking back at the time that will never come back.
These feelings call for a list of perfect sad graduation songs which can complement the atmosphere and add more value to the sentiments in hand. In this article, we have compiled a list of popular graduation songs that will pull the right cords for your graduation day and make it memorable.
1.

15 Popular Graduation Songs that Tug at the Heartstrings and Make People Emotional
The Climb - Miley Cyrus
The Climb addresses that the challenges aren't over as graduates step toward the next chapter of their life. This song will remind you of your strengths as you enter the real world.
See You Again - Wiz Khalifa ft. Charlie Puth
The Fast and the Furious soundtrack is dedicated to Paul Walker. The song See You Again is one of the black graduation songs that serves as a touching farewell to good friends. Of course, you'll see those close college friends again, but it's still sad to think that you won't see them as often as you used to.
Not written - Natasha Bedingfield
This is one of the R & B graduation songs that is inspirational for those leaving university (or high school) with little idea of what lies ahead. The future is open to you, and you will figure things out eventually.
Everybody's Free (to Wear Sunscreen) - Baz Luhrmann
This is among the list of sad senior songs that take words from a Chicago Tribune column by Mary Schmich. It made it to the top graduation songs 2017. The song talks about what an ideal graduation speech would sound like.
Sing - My Chemical Romance
The biggest hit from My Chemical Romance's latest album, Sing, is for graduates ready to leave school or university and move on to the next stage of their lives.
Graduation (Friends Forever) - Vitamin C
If you are looking for sad songs for graduation, this is it! Colleen Ann Fitzpatrick created this sweet tune as nostalgia for memorable times you share with your fellow graduates—and the time to say goodbye. Even though it's been almost 20 years, this sad graduation song will still make you cry.
I Hope You Dance - Lee Ann Womack
One of the most prominent ones from the list of college graduation songs 2015, this song is full of advice for those about to head into the real world. It is meant to inspire graduates, but it's more likely to tug at your parents' heartstrings.
Don't Stop Believin' - Journey
This is among sentimental graduation songs with a classic tune. This song has been inspiring graduates since 1981 to believe in themselves and their dreams no matter what. Graduation is always daunting, and the next part of your journey may not be easy, but this song infuses graduates with a dose of encouragement that is all too contagious.
Good Riddance (Time of Your Life) - Green Day
Solid fodder for graduation parties, this is one of the pop graduation songs popularized as an ending song when it joined the soundtrack for Seinfield's final episode. Since its release in 1997, it has become a staple at graduation. The song marks both the end of a chapter and the beginning of something new.
We are young - Fun. and Janelle Monae
You'll feel on top of the world when you get that diploma. And this is the hymn you'll want to sing when you do.
100 years high - five for fighting
One minute you're fifteen, and the next, you're graduating from university and about to enter the professional world. One hundred years is a fantastic opportunity to stop and appreciate how far you've come. It is also an ideal pick if you are looking for the best graduation songs for slideshow.
How far we've come since - Matchbox 20
Another song encourages you to reflect on your past and celebrate your progress. Released 20 years ago, How Far We've Come is so nostalgic that the New York Mets used it in a video commemorating their final season at Shea Stadium.
Breakaway - Kelly Clarkson
The song has a fitting message for those awaiting their next steps. Kelly Clarkson's music has just the right mix of inspiration and pep for graduation and is best enjoyed when the chorus joins in.
Here's to the Night - Eve 6
A 90s classic that's relevant at any age Here's to the Night is a soft ballad for when you're feeling a little sentimental. For the graduates, these lyrics are everything: Here are the nights we felt alive/ Here are the tears you knew you'd cry/Here's goodbye/ Tomorrow comes too soon.
Fireworks - Katy Perry
End the evening with a happy graduation song to manifest confidence for the next stage of your life. Katy Perry's number one hit is an inspirational anthem that will end your celebrations on a high note. After all, baby, you're a firework/ Come on, show them what you're worth.
2.

Freely Get This Popular Graduation Songs For Your Videos/Slideshows with HitPaw (Audio Format)

Want to download popular graduation songs for your big day? HitPaw has your back!

HitPaw Video Converter supports downloading and saving audio and video files from more than 10,000 popular sites, including YouTube, Bilibili, SoundCloud, Facebook, Amazon, Instagram, and many more. It is a multipurpose tool that helps download, convert and edit files in a super easy manner.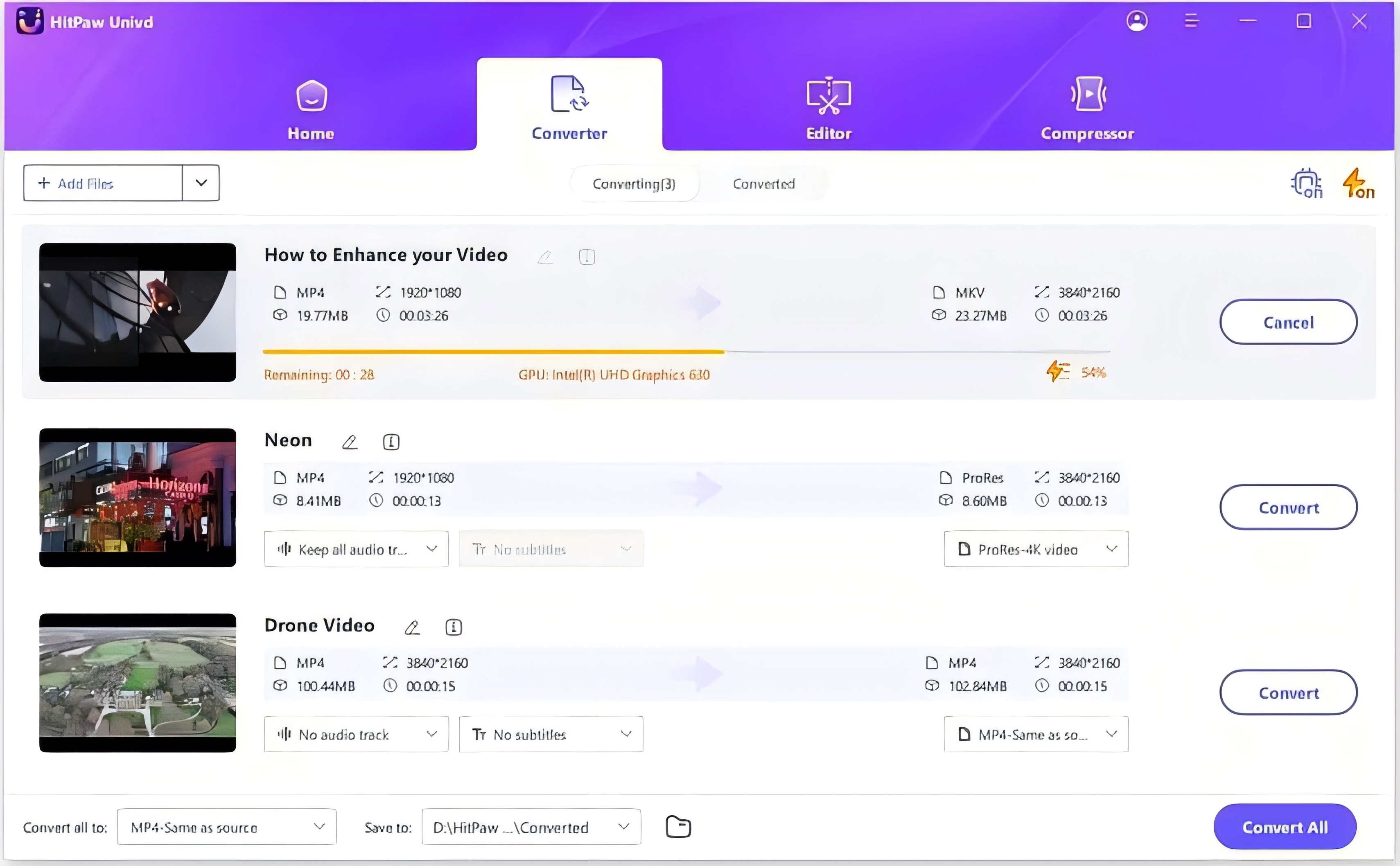 It intelligently converts video and audio for playback on various standard devices, players, social platforms, TVs, iOS, and Android
It supports videos shot by GoPro, DJI, iPhone, DSLR, and camcorders
It provides presets for each format and supports resolutions up to 8K
It decodes and encodes videos without quality compression
Step 1.Download HitPaw Video Converter by clicking the button below

Step 2.Paste the URL and choose the format as MP3

Step 3.Use hitpaw converter to download sad graduation songs

Step 4.The completed file will be listed under the Completed tab
Conclusion
You cannot escape sad graduation songs on your graduation but you can surely add more emotions and value to your moments by creating a memorable video or a slideshow on these beautiful songs from our list. HitPaw Video Converter is your go-to tool to help with the same and edit the best video in an effortless yet amazing manner.