Top 10 Online and Offline Video MP4 Compressors for Your Desktop
Videos that you record from your smartphone or any other camera can become a headache when uploading them to the sharing sites. More extensive size videos with high resolutions often make us experience issues while downloading or playing the clips. Hence, we all need video compressors!
MP4 video compressors can help us in this regard as they reduce the file size by removing extra details in the data. This article has compiled the best offline and online video compressors that can shrink your big videos' size and help you enjoy them without any trouble.
Top 10 MP4 Compressor for Your Desktop
1. Freemake Video Converter
It is one of the best free MP4 video compressors for your desktop. It supports a good sort of output formats, including MP4, MPG, AVI, WMV, ROM, and et al, so you'll always select a format that is suitable together with your device.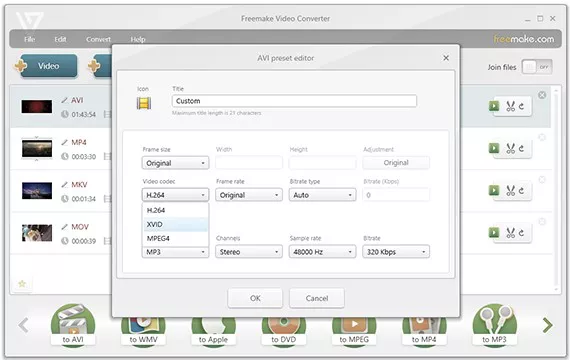 OS: Windows only (including Windows 8, 10).
Pros
Easy to use
You can cut, join and rotate videos
Provides plenty of tools for video compression
No ads
Best for beginners
Cons
Web Pack requires three days to unlock all advanced features
No Mac version yet
2. Movavi Video Convertor
According to the top ten reviews, Movavi Video Converter is the fastest converter. It has straightforward to use. This tool shrinks the large-sized videos successfully without losing the quality. Moreover, it has a built-in editor and can convert media files to 180 formats.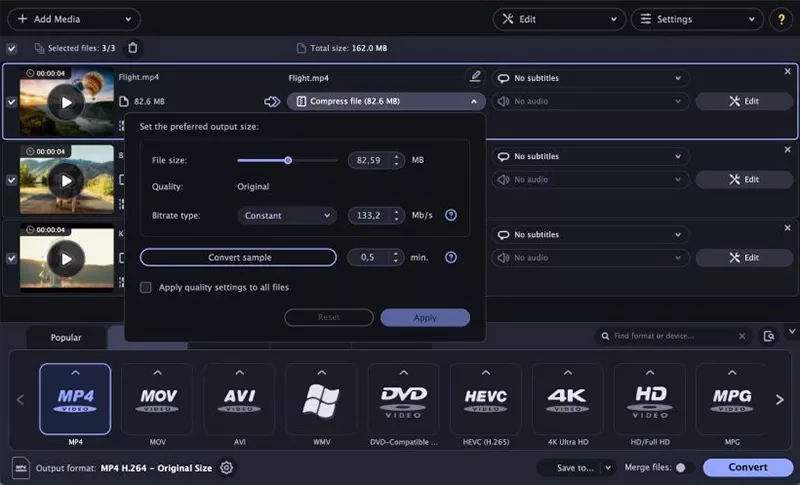 Supported platforms: Windows and Mac.
Pros
High speed converting
Supports different video formats such as (WMV, MP4, AVI, H.264, 3GP) and WMA to MP3
It helps us trim and merge video creations
Can easily insert subtitles
Cons
3. Any Video Converter
To compress your large clips, Any video converter can also work best. It is an unrestricted video compression system that facilitates a variety of formats like RMVB, MP4, AVI, MOV, MKV and FLV. It is offered in both free and premium variants.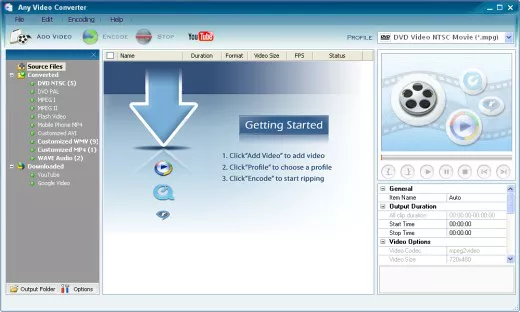 OS: Windows and Mac.
Pros
Works faster
You can edit compressed files
No ads
Cons
Doesn't support Linux
To access more advanced features, you need to upgrade to Ultimate
4. FFMPEG
It is a freemp4 video compressor and open-source video converter for your desktop. FFMPEG supports various video formats, including MP4, AVI, MOV, and several others. You can easily use this compressing tool to record, convert, compress, and capture screen and stream audio and video.