All Knowledge: Can Blu-ray Players Play DVDs?
Blu-ray discs and DVDs may look identical, but they are actually quite different. Blu-ray discs have a far higher storage capacity than DVDs do, with 25GB and 4.7GB of data storage capacity on a single layer of the disc, respectively. The data is recorded on DVDs at a red laser wavelength of 650nm and on Blu-ray discs at a Blue laser wavelength of 405nm, both of which require distinct lasers for burning and reading.
In our daily life, we may have such questions:Will Blu-ray play DVDs? It's actually ok, you just need the right functionality to help you understand the things about how blue ray player play DVDs. Now, let's take a look at can Blu Ray DVD player play DVDs:
Part 1. Can Blu ray DVD Player Play DVDs?
There is no restriction placed on the DVD Blu Ray player' ability to play DVDs. Due to the fact that the Blu-ray player is compatible with both Blue and red lasers, the devices that enable you to read data will undoubtedly be developed to be backward compatible.
Blu-ray manufacturers support not just standard DVDs in their native resolution but also up-scaled 1080P and 4K HD videos. Naturally, all you need to do to use the Blue ray dvd player is place a disc—either a DVD or a CD—inside.
It will quickly adjust the reader after detecting the disc type, turning on the red laser assembly, and activating the assembly. Still wondering about do Blu ray players play DVDs? Let's take a look:

Part 2. How to Play DVDs With Blu-ray Player?
How do I play a DVD on my Blu-ray DVD player? Here is how you can you play a DVD on a DVD player Blu-ray:
1.

Simply inserting a DVD into a Blu-ray player machine allows it to quickly recognize the format of the disc and modify the reader accordingly.

2.

The disc will be ejected or an error notice will be shown if the player detects that it is unsupported.
To put it plainly, a Blu-ray player machine is the best option for playing both standard DVDs and HD DVDs; in fact, it is the only option that makes sense.
Check the official product website for the manufacturer or look in the user manual to see whether or not a particular Blu-ray player is capable of playing standard DVDs or other types of discs. There needs to be a page showing all of the different kinds of discs that are supported.
So, if someone ask you that can you play DVD on Blu-ray player, you can tell them that yes you can play.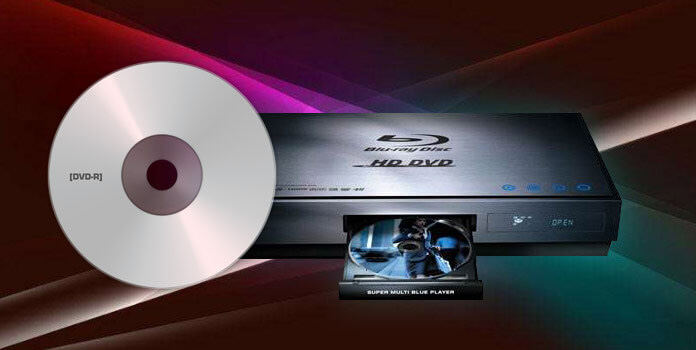 Part 3. 2 Recommended Software that Uses Blu-ray Players to Play DVDs
Improved visual and sound quality are driving rapid expansion in the Blu-Ray Player Industry. The expansion of the market is largely attributable to the Blu-ray Player, which has contributed significantly to the industry through its innovative nature.
It's quite doubtful that a DVD player will be able to play a Blu-Ray disc, as most people today prefer Blu-Ray for home entertainment.
Maybe you are still confused about will a Blu-ray player play regular DVDs? Blu-ray players are capable of playing DVDs exactly like a Blu-ray disc. Here are the 2 recommended software that can help you with can Blu ray play DVD.
1. VLC by Video Lan
If you want to know does Blu-ray play DVD, VLC will answered your question when you try to play DVDs files with its Blu-ray player.
VLC Media Player, developed by the VideoLan Project, is a free application that can play a wide variety of audio and video formats, as well as CDs and DVDs. It's straightforward software that makes watching DVDs on a computer a breeze.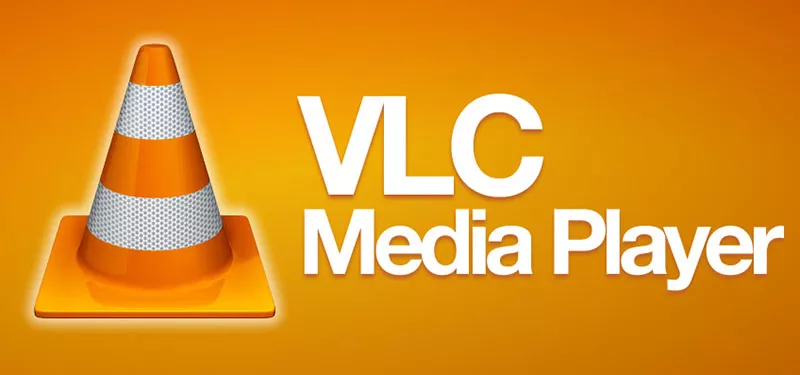 Here are the simple steps to help you understand how blue ray player play DVD?
Step 1.Put the DVD in the disc drive, and then start up VLC Player.

Step 2.Feel free to access the disc by clicking on the media icon.

Step 3.To play a disc, go to the Disc menu, then select DVD. Quickly and easily watch your DVD on your home computer.
Pros

It can play a wide variety of video file types.

Both amateurs and experts will find its use to be easy.

The solution offers a satisfying interaction for its users.

Cons

The content in the library is hard to find.

It does not make it possible to add tags.
2. Real Player
I always see questions like this on websites: Can you play DVD on Blu-ray? You can definitely try Real Player. For Windows 10, it's also the go-to DVD player software. It supports a wide variety of formats used for Ultra High Definition media.
Its ability to assist you locate and identify famous people within the video you already own is what sets it apart from similar software. You may also research the star you want to see and find out when and where they will be appearing onscreen.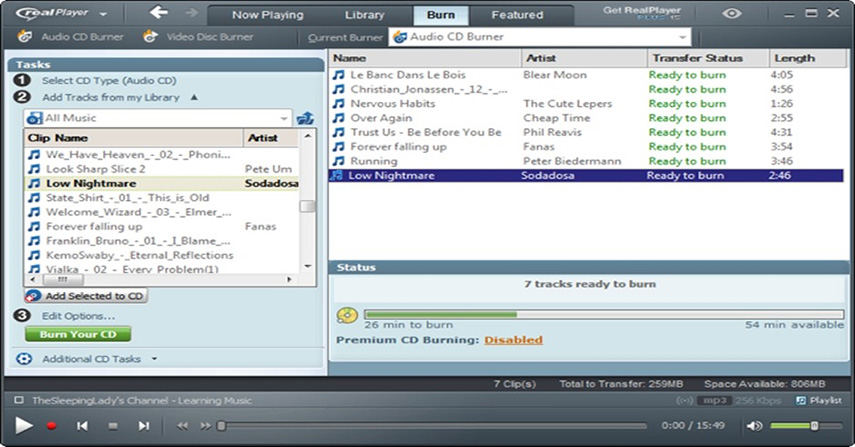 Here are the simple steps to know does bluray play regular DVD?
1.Simply inserting a DVD into a computer's DVD drive will begin playing the disc.

2.If you have set RealTimes (or RealPlayer) as your default media player, any DVDs you insert will launch RealTimes (or RealPlayer) immediately.

3.If you want to play a CD or DVD, you'll need to launch the player and pick Play from the CD/DVD menu.
Pros

It can make the conversion between formats quickly.

Provide information about the celebrities in movies

It provides the option to save videos from social networking sites like YouTube, TikTok, Instagram, Twitter, and Facebook.

Allows you to arrange your media files in a logical fashion by letting you create libraries for different types of media.

Cons

When trying to watch a video, the program often freezes.
Part 4. FAQs of Blu-ray Players Playing DVD
1. What is the difference between a DVD player and a Blu-ray player?
| S.NO | Blu-ray | DVD |
| --- | --- | --- |
| 1 | The single layer size of Blu-ray is 25 GB. | While the single layer size of DVD is 4.7 GB. |
| 2 | In Blu-ray, the recording or metal layer is situated closer to the reading mechanism's objective lens. | While in DVD, the recording or metal layer is situated in middle of disk. |
| 3 | There are double layers of pits in Blu-ray. | While there are also double layers of pits in DVD. |
| 4 | In Blu-ray, there is 0.30 micrometer space between the spiral's loops. | While in DVD, there is 0.74 micrometer space between the spiral's loops. |
| 5 | It holds the 0.15 micrometer space between the pits. | While it holds the 0.4 micrometer space between the pits. |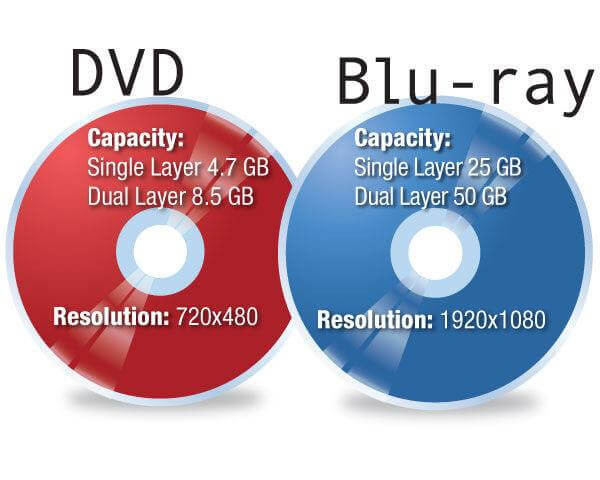 2. Why won't my Blu-Ray player play DVDs?
If your Blu-ray player does not play DVDs, there are several reasons for the problem. The first thing to check is the region code on your DVD disc. An unsupported region code may result in a hardware error.
A hardware error will not be fixed by any software application, so in case of Blu-ray players, it is very important to make sure that the region code on your disc matches with what is listed in the player settings.
Part 5. Ultra-tips: How to Convert DVD to MP4 Flawlessly in High Speed
If you want to play DVD on mobile devices or laptops that do not have a DVD drive or DVD player, converting DVD to MP4 will be a good choice. It is possible to convert common DVDs to MP4 format using a number of different tools, such as a video converter or an internet tool.
Changing formats with the HitPaw Video Converter is as simple as dragging and dropping files. You may convert, download, and edit files using the tabs at the top of the interface after installing the MacOS or Windows version from the website and selecting a subscription plan (a trial version is also available). Drop a video into the app and select from more than 500 video and 300 audio formats to convert it under the Conversion menu.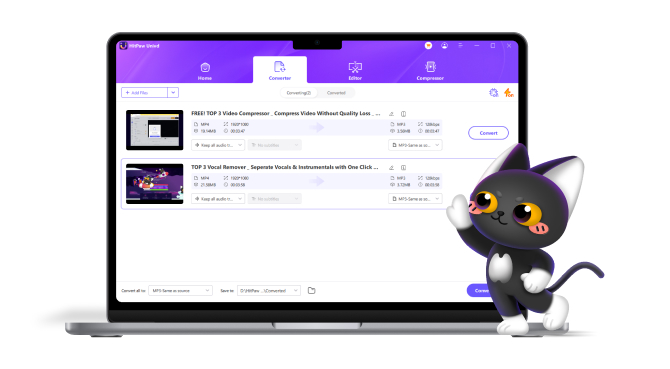 Features of HitPaw Video Converter
Convert DVD and ISO/IFO files to over 1000 formats and play on any device.
The built-in editor helps you merge all chapters into one after conversion, or cut the significant segment from a certain video.
120-times-faster video conversion without sacrificing quality.
A single click will allow you to convert iTunes M4P songs, Apple Music, and Spotify music.
Steps of How to Convert VOB to MP4
1.First download and Install the HitPaw Video Converter on your Windows or Mac system. After that, open the program and load your DVD.

2.The chapters are imported to the program for preview and convert.

3.To change the output format, select Video > MP4 from the Convert all to menu.

4.Select the destination folder to save the converted MP4 file. To begin the conversion process, select Convert or Convert All (if more than one file has to be converted)
Part 6. Conclusion
Still wondering about can a Blu-ray player play DVDs? No need to overthink. You can choose the tool we recommended in the article. But also, if you have the file such as VOB has been extracted from DVD, you can convert your DVD to MP4 using the HitPaw Video Converter.
It is the best video converter that allows you to further edit your converted file. So, download HitPaw Video Converter now. It will solve your problem about the Blu-ray media players not playing the DVDs because you can convert the extracted files from DVD to normal format such as MP4 with it in easy steps. HitPaw Video Converter is the most effective solution.