[Must have] MOV to AVI converters Online and Software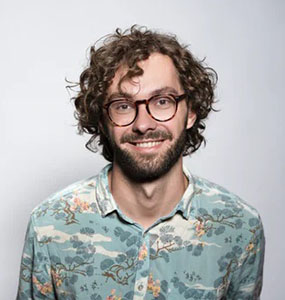 If you're wondering how to find an excellent MOV to AVI converters, then you come to the right place. If you're looking for a free video converter, you've come to the right place. You need not look any further. A MOV converter tool enables you to convert MOV files to AVI and any other format and vice versa rapidly and with minimal loss of quality. We've collected a list of 11 highly recommended online and desktop video converters for you in this post.
Part 1. Best 7 Free MOV to AVI Converter Online
When you have MOV files on your Mac or iOS device, you may encounter issues playing them on other platforms such as Windows. What should you do to increase the MOV files' compatibility? Instead, MOV files should be converted to AVI files.
HitPaw Online Video Converter is a well-known MOV to AVI online converter that is highly praised by millions of users. When clicking on HitPaw's website, you have the most convenient shortcut to have your video converted. It supports converting MP4, MOV, AVI, M4V, and many other formats right away with only 3 steps. Here're some of its enlightened features:
Completely free to use
No limitations, no watermark, no ads
Easy-to-use function
Compatible for any device
100% safe connection for your files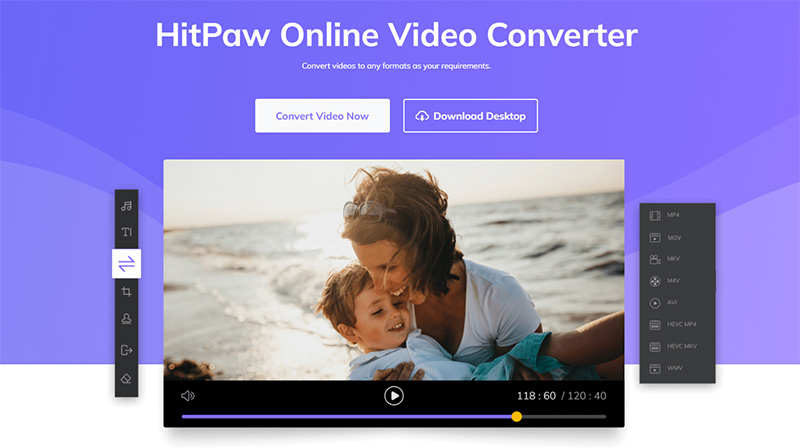 Online Converter is an excellent solution for converting MOV to AVI online which is available for both Mac and Windows users. To convert, you need to upload a MOV file and then click "convert" to start conversion. Once it's completed, this website will redirect a web page to show the conversion result. However, for bigger size files, it might take a long time to process.
You may also convert MOV to AVI online with Free Video Converter on your Windows computer or Mac. This conversion is completely free for you to perform. Additionally, it may function as an AVI converter, converting AVI to MOV, WMV, SWF, 3GP, and others.
CloudConvert is a MOV to AVI converter free online with incredible features that equal some of the more expensive offline programs. Despite its online nature, CloudConvert strives to provide you with complete control over the output. This is accomplished through the ability to alter a variety of visual and audio settings that contribute to the definition of the output resolution, quality, and file size. Additionally, it provides high-quality MOV conversion while maintaining the security of your data.
Additionally, program developers can leverage the robust CloudConvert API to embed MOV converting capabilities into their apps. Batch video processing and cutting options are given to match other offline converters.
Zamzar is another well-known MOV to AVI online converter. It supports over 20 video formats and tries to convert everything in less than ten minutes. There is no download required.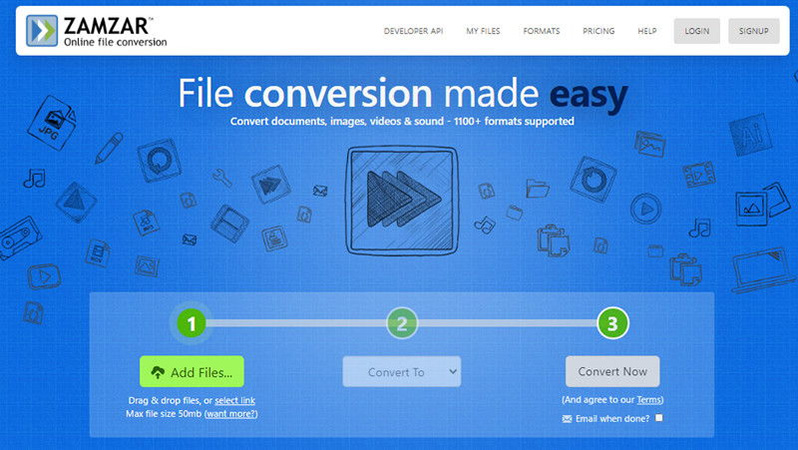 Additionally, Freeconvert is another recommended MOV to AVI online converter. This is a simple-to-use online converter that you may use to perform this conversion. However, the page contains advertisements.
You may convert MOV to AVI for free with Online-convert, which also supports a variety of other formats. The utility requires no download or installation and produces files of reasonable quality. You can convert either local files or URLs. Additionally, throughout the converting process, there is an option to select a preset. If necessary, output file characteristics such as resolution, frame rate, and bit rate can also be adjusted. Converted files can be downloaded directly from the interface.
Top 4 Popular MOV to AVI Desktop Converters
Compared with online converters, desktop converters are able to process faster and deal with bigger size files. If you're seeking for MOV to AVI desktop converters for your Windows device or Mac, a variety of software are accessible. Depending on your criteria, you can choose from the four most commonly used software listed below.
HitPaw Video Converter
As previously demonstrated, there are countless fantastic software available. Among them, the outstanding desktop tool for video conversion is HitPaw Video Converter. The key advantage of a free desktop converter is that it comes with a faster converting and downloading speed than online converters.
HitPaw is a fantastic MOV to AVI converter that makes converting on a Windows machine a breeze. The program converts your MOV files to AVI in three easy steps while retaining the original file's quality.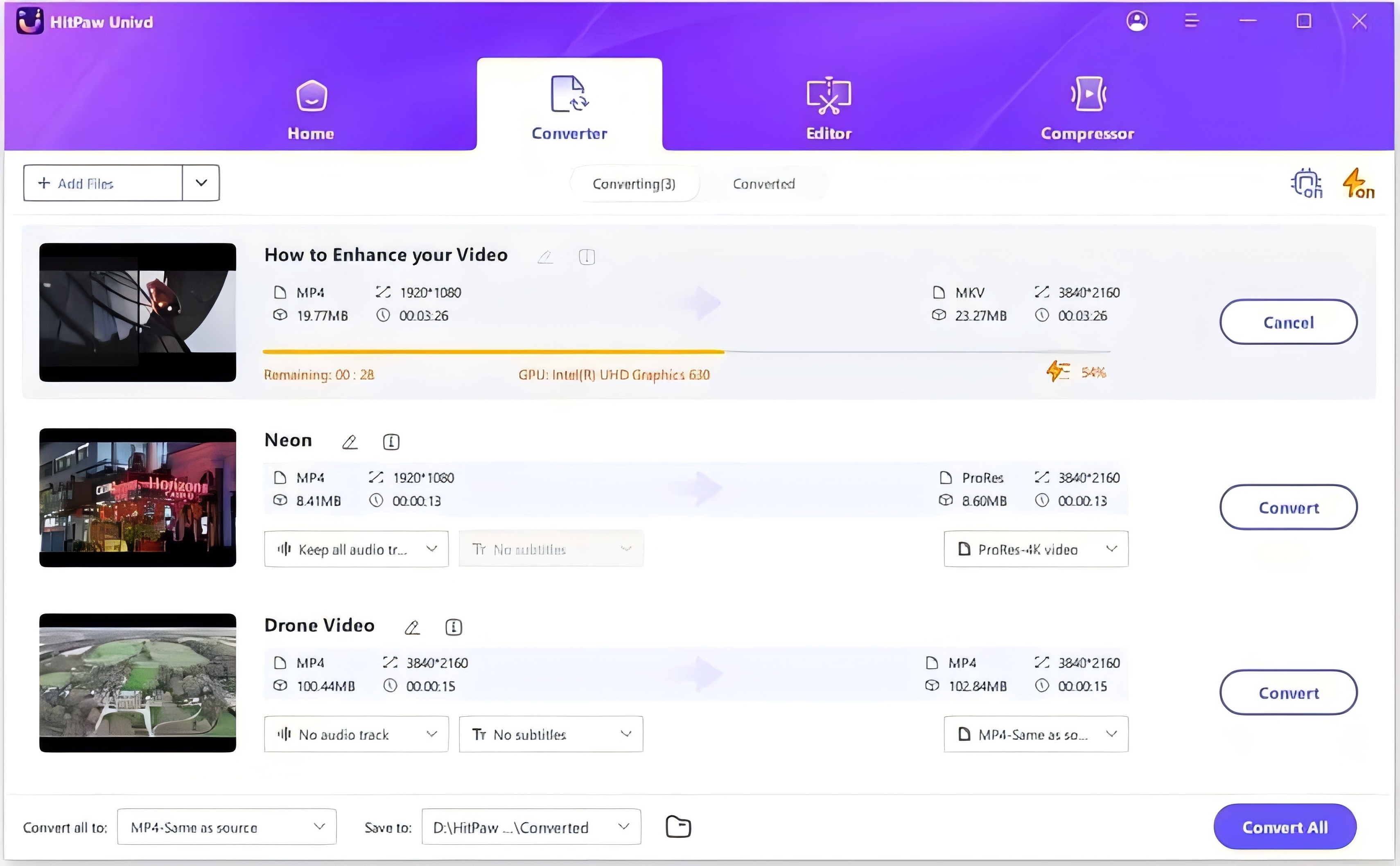 The lightning-fast conversion engine of HitPaw enables it to convert MOV and other 800+ music and video file formats with acceleration function in a matter of seconds. It also allows you to have 60X faster video conversion speed without any quality loss. Even if you wish to convert multiple files simultaneously, HitPaw simplifies the process with its batch conversion capabilities. What's more, HitPaw Video Converter also can download media in any format from 1000+ popular websites and edit them right away.
VLC Media Player
When it comes to VLC, this is the most popular and feature-rich media player available, as it enables both video playing and video conversion in a variety of popular formats. As a result, this open-source cross-platform multimedia player also functions admirably as a free MOV to AVI Mac and Windows. Additionally, the program allows you to adjust the file's characteristics such as frame rate, resolution, and codecs. Additionally, the player's specific filters enable you to optimize the audio or video track throughout the file conversion process.
Freemake
This is another often-used .mov to .avi converter. The application supports over 500 formats for high-quality conversion. Additionally, you can convert MOV and other files to device-specific formats such as Android, Xbox, Sony, and Nokia to avoid compatibility concerns. Additionally, many files can be translated concurrently. Additionally, the software enables video downloads from a variety of websites, including YouTube, DailyMotion, Vevo, and Vimeo. However, The software's processed files include the watermark.
Handbrake
Finally, we'd like to recommend HandBrake, a free and open-source MOV to AVI converter Mac, Windows and Linux supported. This program is ideal for converting common video formats to videos. Additionally, the conversion process is straightforward, uncomplicated, and quick. HandBrake is more than a video converter, it allows you to edit your videos by adding subtitles and filters, cropping and resizing them, and more.
Conclusion
As previously stated, the best MOV to AVI converter, whether online or offline, is a must-have tool with numerous advantages. We recommend giving HitPaw Video Converter a try and taking advantage of everything it has to offer. You will find it really simple to perform such a conversion if you follow the strategies we offer. And converting MOV to AVI or MOV to WebM and other formats will no longer be a problem.