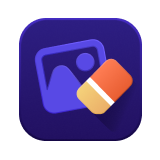 HitPaw Photo Object Remover
World-class AI Photo Object

Remover
World-class AI Photo Object Remover
Instantly remove background from image with AI-recognition
Change photo background color with just a few clicks
Cleanup pictures by removing object from picture with the easiest steps
AI-powered to help locate the unwanted objects automatically
Remove every kinds of objects such as person, clutter and even shadow
Fastest background remover and beginner-friendly
Best Object Eraser
for All Kinds of Photos
Remove Anything from Photo with 1-click
Enjoy the Amazing Photo from
AI Objects

Eraser
Auto removing
Easy to use
Fast Speed
AI Neural Networks
One Click to Remove Objects Using This AI Eraser
6,000,000+ People Love Us
The Easiest Photo Objects Remover
This object removal software is amazing! I used to worry about unwanted objects ruining my photos, but now I don't have to worry about a thing because it is working brilliant.

Danica Juliette in Munich
Amazing Objects Remover for Photos
Literally speaking this tool is worth knowing by the world! I've tried a few different software, but HitPaw Photo Object Remover is by far the best. It's incredibly fast and accurate.

Anttoni Broos in Scotland
It Deserves 5 Star Rating!
The object removal deserves 5 star rating for its powerful features and easy operations. The features of this software is outstanding. I tried to remove a complex line and it worked smoothly with great results.

Denzel Juliusz in California
I have to say this is the best!
Removing people from photos is effortless with this software. Only a few clicks to mark out the people need to be removed, anf it automatically removes them, saving me a lot of time.

Everette Dimitrios in Auckland
Extremely helpful
This software is truly magical. I tried to remove some objects from a photo and it was able to restore the background so naturally that you couldn't even tell anything had been removed.

It's the best software to remove photo-bombers
This Pro-Level remover tool could be the best software to remove unwanted photo-bombers. It can make the unwanted people vanish in seconds, and greatly save your time in editing images.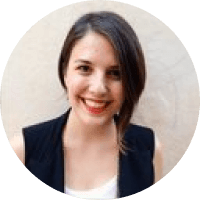 FAQs for HitPaw Photo Object Remover
Featured with advanced AI-powered technology, HitPaw Photo Object Remover is the best object remover for images. It uses AI-powered algorithms to analyze the structure of the image and remove any unwanted objects from images, even wrinkles and acnes, without leaving any traces in the background.
There are AI-based tools such as HitPaw Photo Object Remover that use deep learning algorithms to analyze the structure of the image and remove unwanted objects based on patterns and similarities in the surrounding areas.
HitPaw Photo Object Remover supports JPEG, JPG, PNG and WebP pictures.
After importing the photos, locate the brush or box selection tool. Then, you can paint out or frame the object and also get a preview.
It depends on computer performance and photo resolution.
Ready to Start with
HitPaw Photo Object Remover