Easily Convert MPEG2 to MP4 in Minimum Time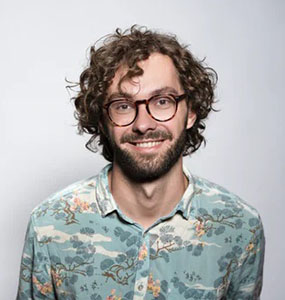 #MPEG2 to MP4
#Video Converter
Struggling with sharing a hilarious MPEG2 video with your friend who cannot open it on her phone? You are not the only one trying to convert a video from MPEG2 to MP4 because of the limitation of the MPEG2 format. So, if you are looking for the quickest and easiest way to convert MPEG2 to MP4, stay and check this out!
Part 1: MPEG2 VS MP4: Who Is the Winner?
Whenever you cannot open an MPEG2 video on your phone, have you ever thought about why we can open the same video in Mp4 format? What is the difference between MPEG2 and MP4?
MPEG2 is a widely used format in digital video broadcast, digital camera recording and DVDs, while MP4 (MPEG4) is the most popular video format to store video, audio, and subtitle data in our daily life.
You will tell the differences between MPEG2 and MP4 from the table below:
| Parameter of Comparison | MPEG2 | MP4 |
| --- | --- | --- |
| Encoding | DVDs | portable devices and Internet streaming |
| Size | bigger | smaller |
| Bandwidth Requirement | broader | smaller |
| Qualitys | higher than MPEG4 | Lower than MPEG2 |
| Extensions | .mp2,.mp3, .mpeg, etc. | .m4a, .m4b, .m4r, .mp4, etc. |
As we can see from the table, these formats both have their advantages. MP4 format meets most of our video transmission needs, which is why MP4 format becomes the most popular video format in our daily life.
Part 2: Convert Batch MPEG2 to MP4 Files with Ease
If you have a batch of MPEG2 files waiting to convert to MP4 or other different formats, online tools might not be so friendly to you. In this case, we highly recommend you HitPaw Video Converter. HitPaw Video Converter allows you to convert MPEG2 to MP4 in a batch without quality loss, which is exactly what you are looking for. Below are more features:
Convert MPEG2 to MP4 or any other formats at once
No time and size limits, no quality loss
High speed conversion with batch processing
Support more than 1000 video/audio formats
Click now and download HitPaw Video Converter to convert batch MPEG2 to MP4:
How to convert batch MPEG2 to MP4 via HitPaw Video Converter:
Step 01 Select the Add Video to import your files.
Step 02 Click and open the Convert all to menu from the bottom >> Video tab >> choose MP4 format from the list in the left pane >> select your desired resolution.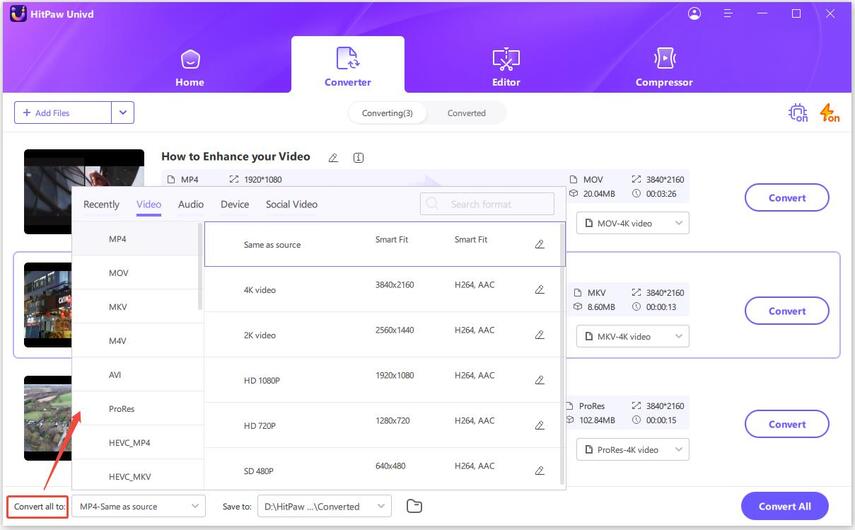 Step 03 Click Convert All to convert your MPEG2 to MP4 successfully. Then, you can find the converted MP4 files on the Converted part on your computer.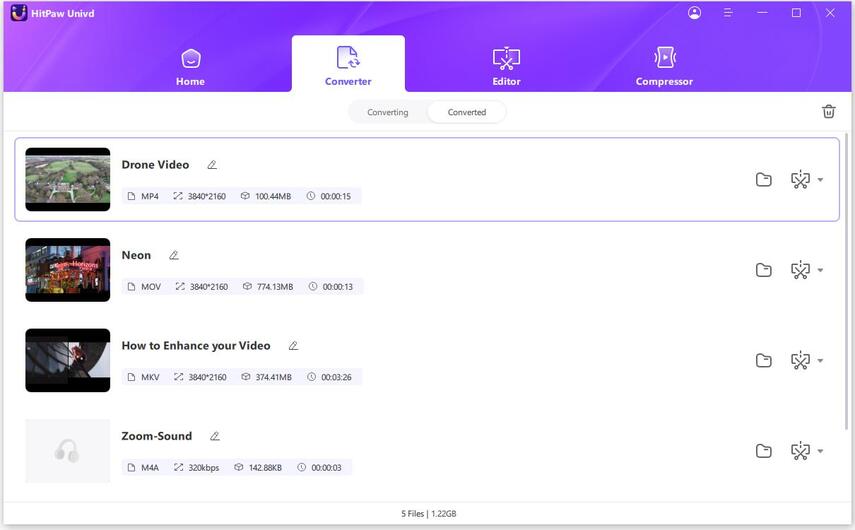 Bingo! Your files are converted in a blink!
Part 3: How to Convert MPEG2 to MP4 Online for Free
Looking for a quick and easy way to convert MPEG2 to MP4? A Free Online video converter might be your first choice. Here are 3 useful tools to solve your problem right away!
HitPaw Online Video Converter is a 100% safe and powerful online editor as it provides multiple formats including video and audio. HitPaw online video editor can be used without any limits. No watermark and also no ads. HitPaw requires no professional techs. All the functions can be finished as easy as 1-2-3.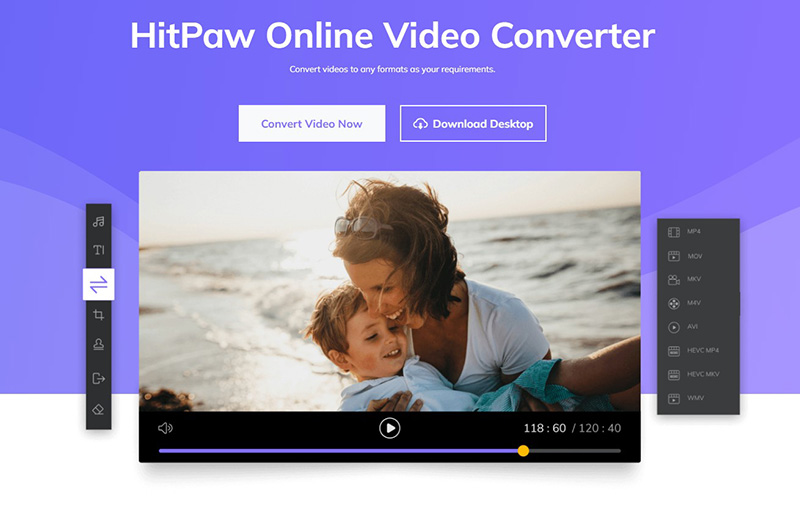 How to convert MPEG2 to MP4 with HitPaw Online Video Converter:
1

Step 1: Upload Video. Drag or drop the video to upload it.

2

Step 2: Select Format.Choose the suitable format to convert your video.

3

Step 3: Download and Save. Click Download to save the converted video.
Here you go! You've succeeded in converting your video from MPEG2 to MP4!
Pros:
Completely free: Change the video format and edit the video with no charge
Best Experience: No Limitations, No Watermark, No Ads
Works on Any Device: Windows PC, Mac, iPhone, or Android device
Easy-to-Use: Requires no professional techs. As easy as 1-2-3
High-Level Security: Only be viewed and edited by yourself
If you want to edit your video as well, don't miss more HitPaw Online Tools! There are way more surprises waiting for you!
ConvertFiles is also a convenient online converter for free. Not only can it convert videos but also images, presentations, documents, and audio files.
How to convert MPEG2 to MP4 via Convertfiles:
1

Step 1: Go to Convertfiles website in your browser.

2

Step 2: Click Browse, and head to the MPEG2 files to upload. Then choose MP4 as the output format.

3

Step 3: Click the Convert button.
This is it, just a couple of simple clicks.
Pros:
Multiple formats choices (including video/audio/image/document,etc)
Easy steps with simple clicks
Optional Email Download Link
Cons:
Surrounded by ADs
Uploading and processing are a bit slow
Only convert 1 file at a time
You can tell from its name that online-convert.com is an online converter and it is free as well. It provides a large amount of different formats conversion in clear categories.
Convert MPEG2 to MP4 with online-convert.com:
1

Step 1: Go to Online-convert.com website in your browser.

2

Step 2: Select Video Converter

3

Step 3: Select convert to MP4.

4

Step 4: Upload your MPEG2 file and click to start.

5

Step 5: Wait for the process, then click to download.
Then you get your MP4 format video.
Pros:
Clear category of plentiful formats
Upload files in different ways: From local file, URL, Dropbox, Google Drive
Provide optional settings
Cons:
Too many specific and redundant options
ADs above the website
Only convert the same specific formats at a time
Online tools might be the most effective way for those who only need to convert a a few files of specific formats. What if I am a tech person, and I need to convert a large amount of MPEG2 or other different format files at the same time? It wastes a lot of time if I need to convert those files one by one. Don't worry, scroll down and you'll find the solution!
Conclusion:
In this article, we introduces 3 useful online converters to convert MPEG2 to MP4, and in case you have batch conversion needs, HitPaw Video Converter is recommended for you as well. Hope this article can help you out of converting MPEG2 to MP4. And now please enjoy sharing your MP4 with your friends!