[iPhone Ringtone] How to Convert M4R to MP3 Ringtones of iTunes
Catchy ringtones and caller tunes are the talk of the town, but often, we get hung in the middle because of format errors. If you are looking forward to convert M4R to MP3 as the classic format to use as your ringtone, look no more.
MP3 is the most commonly used format globally. However, we don't get our favourite tunes and music in that format all the time. To convert .M4R to .MP3, there are thousands of tools on the internet. But how will you choose your go-to method to convert M4R to MP3 online? We have the list ready for you.
1.

Top 5 Online Converters to Convert M4R to MP3 Right Now as You Want

While the internet is full of options to convert M4R to MP3 mac or windows, we often get confused among the plethora of options in front of us. While some tools offer superfast M4R to MP3 conversion, others assert being free of cost. In the crowd of these infinite options, which should be your choice?
Zamzar
Zamzar is a powerful tool you can use to convert M4R to MP3 audios in a minute. The tool is an online version, so you don't have to download it to use. Just upload, select, and convert to get the best audio quality in seconds.
Convertio
Convertio is another online web-browser based convert M4R to MP3 tool that helps users with their formats. Another tool with a 3-step conversion system, you can easily convert audios without having to download. The only drawback is that the site is full of annoying ads, so you might not want to use it if you get easily irritated by popups.
Freeconvert
Like the others we mentioned, Freeconvert is an online tool that lets you download converted versions of your audio safely. Note that your converted audio is not saved and will be deleted if you don't back them up.
Any convert
Anyconv M4R to MP3 converter also lets you convert audios from M4R to MP3 format in seconds. The website has some ads, but converts the audios in three easy steps. The tool has various file formats you can choose from, not just MP3 and M4R, which is a great advantage.
Online convert
Online convert is another web browser tool that lets you convert your audios from one format to another. You can also alter the quality and bitrate, etc. here and trim it while conversion. Long story short, you can minutely edit the audio as you convert using this free tool.
2.

How to Convert M4R to MP3 in iTunes Directly

If you wish to convert M4R to MP3 in iTunes directly, there is an easy and straightforward way to do that too! Just follow these steps:
Right click in the Ringtones in iTunes and choose show in windows explorer

Open the view tab in windows 8 and turn on File Name Extensions, then select the ringtone file, rename it using f2 and change the extension

Load the file

Press Ctrl+Comma and Click on import settingsc to choose MP3 encoder

5.Right click on your file in the iTunes music library and choose "Create MP3 version"
While this method is entirely straightforward, not everyone might find this easy. It has a series of complicated steps and procedures, not very great for short tempered, impatient users. For you, we have the best alternative to convert M4R to MP3 directly and superfast.
3.

[Fast & Stable] Fastest M4R to MP3 Converter to Help You Convert Ringtone Stably

Transcending all the cons of other converters, HitPaw emerges as the emperor of all converters. HitPaw is a great tool used to convert audios and videos from one format to another in batches. You can edit, download, use thousands of sources and formats and enjoy 90x speed of conversion.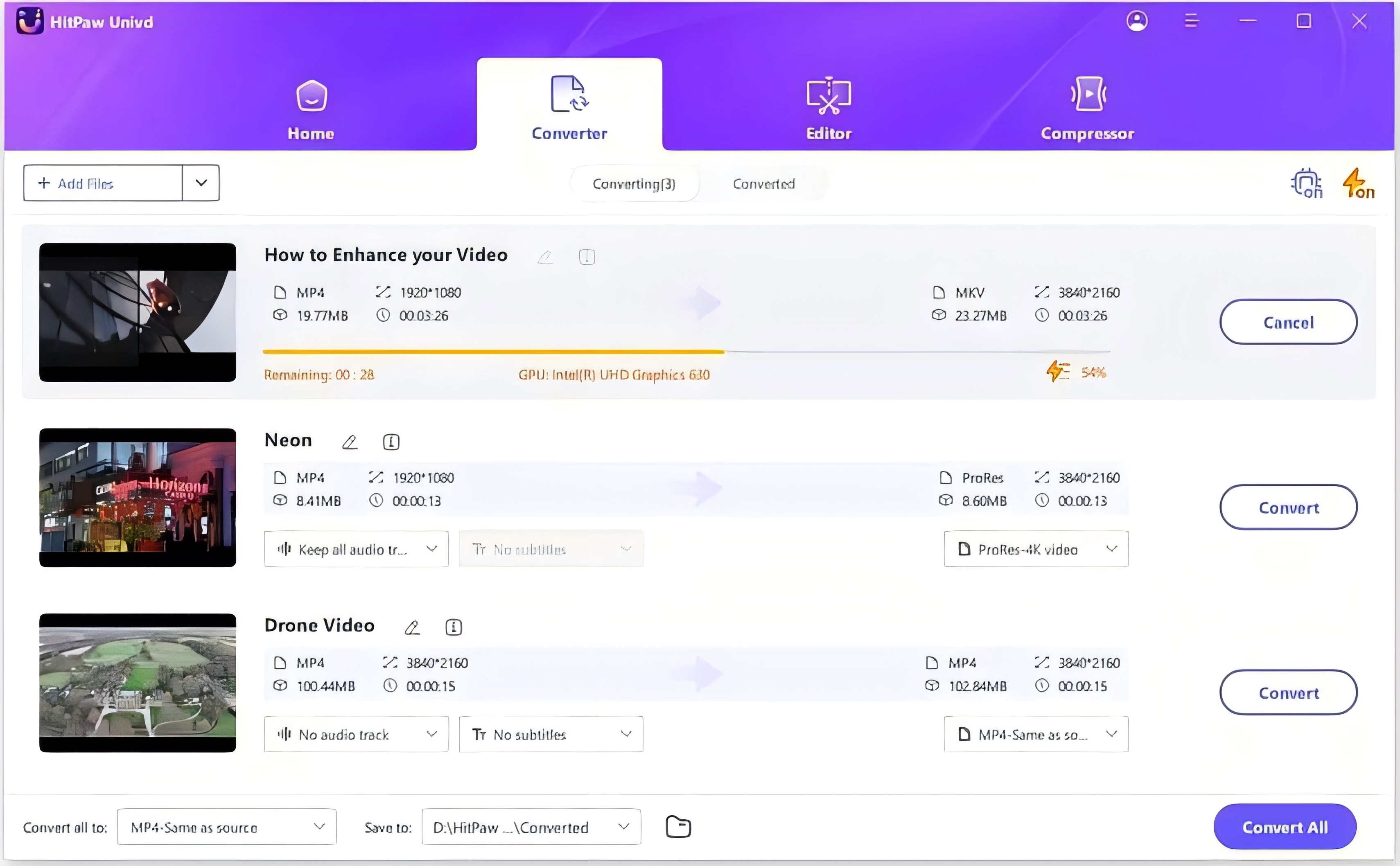 HitPaw Video Converter has a lot of benefits over the other converters. To name a few:
It is superfast and efficient to convert M4R to MP3 and other formats
Over 1000 different formats to choose from
Download and edit at the same place
Bulk conversion
Here's how you use this tool to do wonders!
Step 1.Download and install by clicking the button below

Step 2.Drag and drop the audio file in the importer or use the Add Audio option

3.Click on the inverted triangle to choose the format you want to convert to

4.Click on Convert (or convert all for multiple files)

5.Head to the conversion tab to see the converted files. Done!
4.

FAQ of Converting M4R to MP3

If you're still confused about converting M4R to MP3, we have your back again. Here are a few questions that might come to your mind.

Q1. How do I transfer M4R files from iTunes to iPhone?

A1. Go to windows explorer. Click and drag the file to iTunes. Connect your iPhone to the PC using a USB. Tap on tones, choose sync tones, click on apply. Done!

Q2. Why can't I drag ringtones into iTunes?

A2. By default, users cannot drag ringtones into iTunes easily. To enable this feature, press ctrl+, to open the preferences window. Select the general tab and enable the tones option using the toggle button. That's it!
Conclusion
Worried over finding the right software to convert M4R to MP3 easily at home? Well, there are thousands of fish in the sea but there's one fish that might attract you the most: HitPaw Video Converter! HitPaw is 100% safe, secure and superfast to use. With an easy-to-use interface, you get a beautiful experience downloading and converting your files. Let's try it.