The Most Popular Explosion Sound Effect Free 2020
Have you ever consider how significant sound effects are for your movie or a video. Try to see a movie for once without sound. Within the first few seconds, you will realize the importance of good and quality sound effects. That is why I called sound effects the unsung hero of our favorite movie or a game.
Sound effects are like the soul of a video game or a movie, and they are the actual reason why we feel fictional characters so much, although they are not real. Professionals like game developers or filmmakers cannot think without working sound effects. They have a complete team that takes care of sound effects.
If you are also looking for some good sites about the explosion sound effect free, then you are at the right place. In this article, we will discuss the best explosion sound effect site in detail.
What's the Use of Free Explosion Sound Effect?
Many people don't understand why we need to use explosion sound effects. Therefore, in this section, we will state a few important reasons for the use of explosion sound effects.
These include:
Explosion sound effect gives a movie, video game, or a video a dramatic touch.
It gives users and viewers an illusion that everything is happening in real life.
These sound effects show how these things happen in actual life.
The use of explosion sound effects makes users virtual experience as if all these things are happening to them.
Where to Download Explosion Sound Effect Free
Due to the increased competition, you can find numerous sound offering explosion sound effects and boasting high-quality content. But how can you decide which one is best? To solve your problem in this article, we will review 10 best sites about the big explosion sound effect download free.
Here is the list:
Top 1: Storyblocks
Storyblocks is the best site for free explosion sound effect. It is one of the leading stock media sites with a vast stock of audio, video, and photos. You can easily access all of the services of Storyblocks by clicking the button on their main page. Besides, it also offers additional services like templates, font, etc.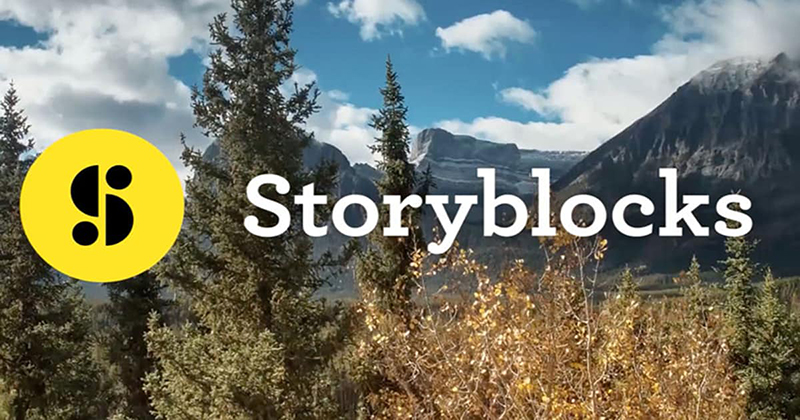 Contains more than 1.5 million photos, videos, and audio stock
Affordable monthly and annual subscription plan
Unlimited download
Easy licensing with unlimited usage
Not free
It is tricky to choose the right subscription plan.
Top 2: ZapSlat
Another excellent site to get access to the explosion sound effect free is ZapSlat. ZapSlat can make the real sound more dramatic by using features like editing, layering, and adding effects; moreover, if you cannot find your required item, place a request. Besides, here you will encounter some of the terrific real-life explosions with good effects.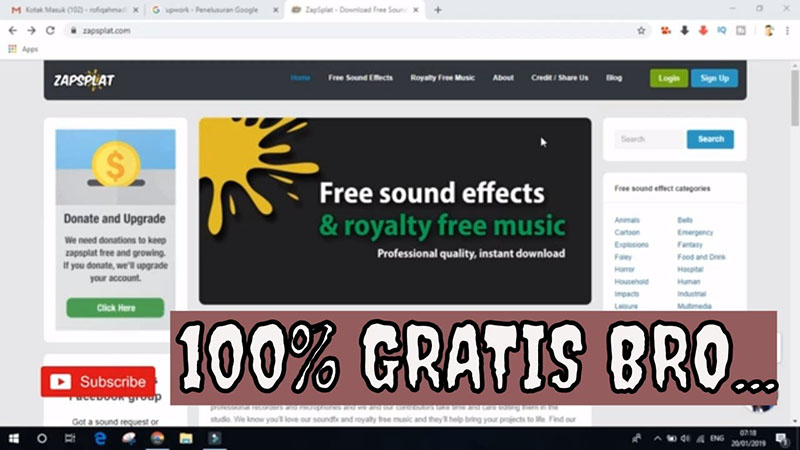 Large community
Free
Quiet easy to use
More than 57,000 free sound effects
Large files took a lot of time to download
Top 3: FreeSound
Next name in our list of best 10 sites for big explosion sound effect download free is FreeSound. Although for many people, this site may not be pretty. However, the fact that it is really simple to use and focus on the real community helps it grab a place in the list successfully. This is one of the best sites for professional musicians and filmmakers.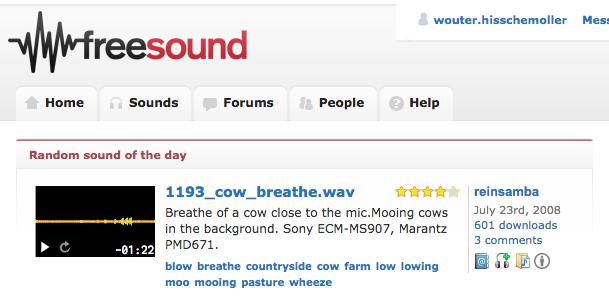 Free
Easy to create an account and use
High-quality sound effects
No downloading without an account
Limited search filters
Not every sound is for commercial use
Top 4: Sound Bible
Sound Bible comes with a lot of high-quality sound clips that are completely free. Moreover, they are available in both Mp3 and Wav format. Its free sound effects are also available for commercial use. The good thing is you don't need an account to download sound effects. Its explosion sound effects are named as explosion free.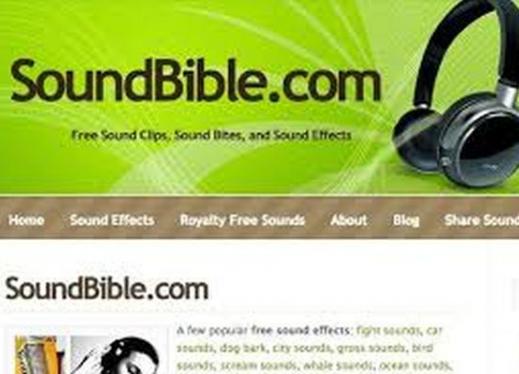 Each sound effect is available in Mp3 and Wav format.
The license for each sound effect is visible.
Royalty-free sound effects come in a separate tab.
There is no filter option.
User-interface is a little messy
Top 5: Free Explosion Sound Effects
If you are looking for explosion sound effects for war genre, then Free Explosion Sound Effects is what you needed. This is the aptest website for personal video projects to use various explosion sound effects. Besides, its sound effects don't come with a commercial license. Thus, it is better for commercial usage.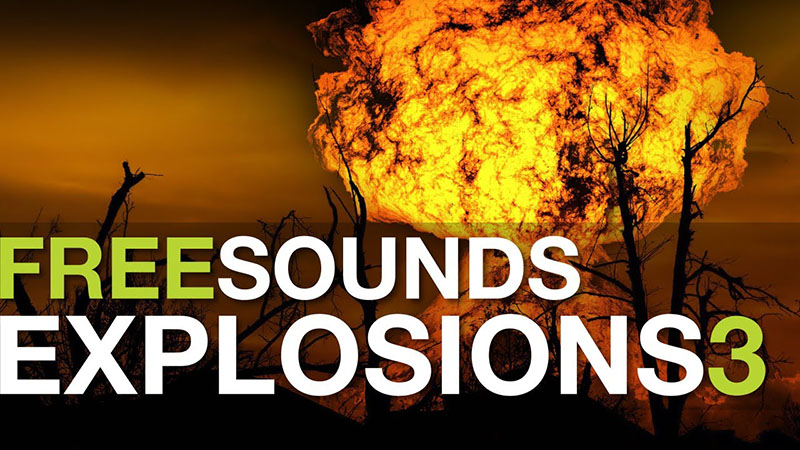 User-friendly
High-quality war genre sound effects
Downloads expire
Require a sign-up
Top 6: Free SFX
Free SFX offers a ton of royalty-free sound and music files. Its high-quality sound effects are available for both personal and commercial use. Users have the freedom to choose from a wide range of categories. You need to have an account here to download sound effects.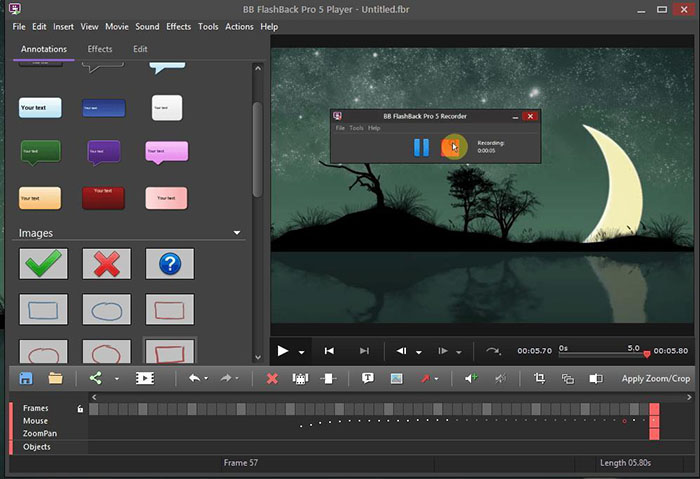 Offer royalty-free music as well
Easy to use and navigate
Free
No Wav file available
Every time to use you required attribution
Has a small library
Top 7: Pond5
To find royalty-free sound effects go to Pond5. It offers a wide range of sound effects from the car explosion to smoke bombs and debris. You will find all kinds of explosion sound effects here. A big brand like Facebook, Disney, and Netflix all uses Pond5. Moreover, they have the world's largest collection of millions of sound effects.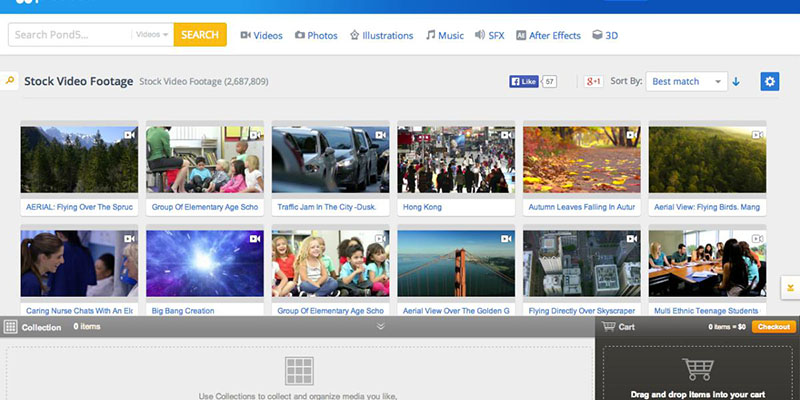 High-quality footage
Professional music track
Adobe compatible after effects
Not free
Difficult for beginners
Some items require software
Top 8: 99 Sounds
The main goal of 99 Sounds is to provide free sound effects and sample libraries of commercial quality without any charges. Therefore, you can use their sound effects without worrying because they are 100 percent royalty-free for commercial usage. It looks more like a small collection of a themed sound effect than a sound effect directory. It comes with a clean and nice format.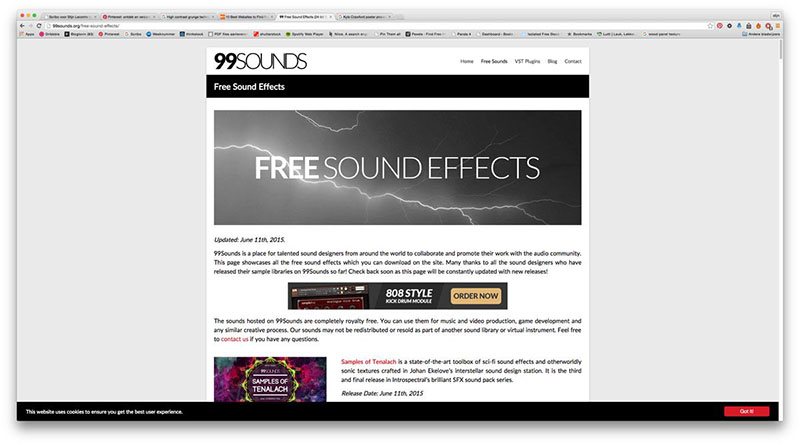 sound effects available for commercial usage
clean interface and simple to use
offer giant theme collection
take a lot of time to download
no update since 2016
no search option
Top 9: BBC Sound Effects
The next name on the list is the BBC Sound Effects, and yes, even the BBC is at the sound party. You can find a wide variety of sound effects in WAV format. These are available for personal, educational, and research purposes. Although this site is not very fancy, it is very functional, and you will find it once you use it.
High-quality sound effects
Large library
Hard to search
Not for free commercial usage
Top 10: SoundEffect+
The last site in our list for free explosion sound effect is SoundEffect+. It offers a unique range of sound effects, all of which are personally recorded by the site team professionals. Their client list is quite impressive as it includes LG, Sony, etc. Their sound effects are available in both Mp3 and WAV format.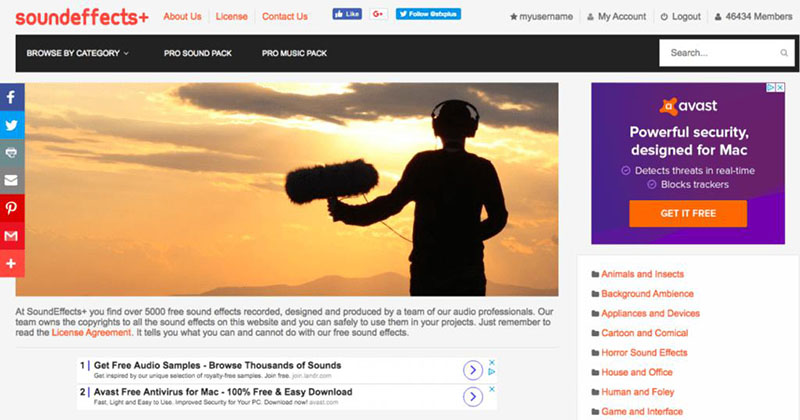 Exclusive sound effects
No attribution required
Premium quality sound effects
Their registration form is quite lengthy
All sound files have a watermark
Almost 50,000 members on site are sharing those sound effects
Conclusion
Numerous sites are offering the best explosion sound effects free. We have explained 10 best sites for quality sound effects, according to us. Use their sound effects to make your videos more dramatic.