How to Use a 360 Video Editor with Ease
If you're interested in getting to know more about the top 360 video editors available for use in 2021, then you're in the right place! 360 videos are the modern method of recording fun, professional, and entertaining videos. However, editing these 360 videos can prove to be an incredibly hectic and difficult task.
We've got just the right tools that you can use to make this process much simpler and effortless for you. In this article, we'll discuss exactly what 360 videos are and how you can record them. Additionally, we'll also talk about the top video editing tools that you can utilize to edit any 360 videos with ease.
So with that said, let's not waste any more time and get straight into the article!
What Is 360 Video Editor?
Before we begin to discuss how you can edit 360 videos, it's essential for you to fully comprehend what 360 videos are and how they can benefit you. The older or original technology for recording videos only allowed you to capture anything in a specific direction, to which the camera is being pointed. However, with the invention of 360 cameras and video editors, the world of videography is gradually revolutionizing.
A 360 video camera allows you to record a 360 video by capturing anything and everything from all directions. Viewers gain a complete 360 view while watching the video and are able to observe everything around the 360 camera. Viewers are also able to control the viewing direction, based on their personal preferences or interests.
After recording your 360 videos from a camera, you require a good video editor that you can utilize to make the necessary changes to the visual quality or features of your video. At this point, it's essential to know that not all video editors provide support for 360 videos. However, you don't need to worry because we've already performed to necessary research to discover the most suitable 360 video editors for you. Continue reading to know more about these video editors and how you can use them.
Top Free 360 Video Editors
The internet is cluttered with hundreds of 360 VR video editors, which is why it can be incredibly difficult to identify which software would work best for you. To do so, you are required to go through each and every one of the top 360 video editors and compare them on the basis of certain features and attributes.
Fortunately, we won't ask you to go through such inconvenience since we've already discovered the best free 360 video editors for you. Here are some of the top tools in the field of 360 video editing.
1. Premiere Pro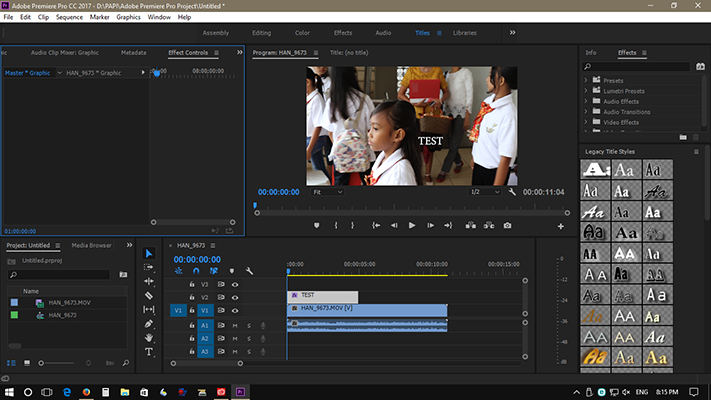 If you're a professional video editor and you're looking for more advanced software to upgrade to, then Premiere Pro is an incredible option for you. Premier Pro contains the most advanced features for editing 360 videos that you will certainly appreciate. Additionally, Premier Pro also entertains users with a variety of customizable options that you can utilize to approach the settings that you're most comfortable with.
If you're a beginner video editor, then Premiere Pro can assist you with a huge collection of training lessons that you will certainly find useful. Similar to most other 360-degree video editors, Premiere Pro comes with monthly payments that are essential to obtain the complete usage of the software. However, new users are offered a 7-day free trial that can be utilized to test out the tools and features of the software.
2. Final Cut Pro X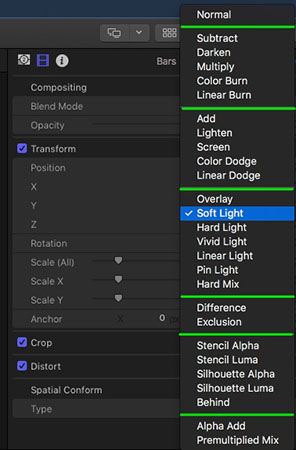 If you're looking for the right software to help you edit 360 videos on your Mac device, then Final Cut Pro X is an amazing software for you. Final Cut Pro X easily qualifies as one of the best video editors for 360 videos on Mac because of the vast variety of features that it entertains users with.
The software offers highly customizable features that you can use to reach your desired settings without any difficulty. Furthermore, it also offers a customizable interface, which further adds to the user's convenience while using the software.
3. Movavi
Movavi is another remarkable 360 video editor that proves to be one of the best tools for the job. The software is available for use on both Windows and Mac Operating Systems. Thanks to its highly intuitive user interface, the software is ideal for professional video editors as well as beginners with little or no prior knowledge related to the vast field of video editing.
It offers simple as well as advanced video editing features, that are both easy to understand and highly accessible to anyone. Additionally, Movavi also supports a variety of output formats, including 2K and 4K.
How to Free Edit 360 Video?
Now that you're fully aware of the most preferable tools for editing 360 videos, let's move on to the question of how you can use these tools to edit your favorite 360 videos. In this section, we'll discuss how you can use the most efficient 360 video editor, Premier Pro, to edit your 360 videos with ease.
Be sure to closely observe and follow the steps listed below to avoid any inconvenience during the process.
First of all, you are required to import your 360 videos into Premiere Pro. To do so, simply press Command + I from your keyboard and select the video that you want to edit.

You will notice that the video preview appears distorted. To fix this, tap on the wrench icon in the bottom right of your screen and locate VR Video > Settings. Alter the settings to achieve the appropriate preview for your video.

Once again, tap on the wrench icon in the bottom right part of your screen and select "VR Mode".
Now that you've reached the appropriate settings, you can finally begin to edit your 360 videos. Use the tools from the taskbar to accurately edit your video and reach the desired results.

Once you're done, go to File > Export > Media to open up the Export window. Select the desired codecs and export your finalized video.
Extra Tip: Free HitPaw Edimakor for Beginners with How-to
If you're looking for the right video editing software for your regular video editing purposes, then we've got the right tool for you! HitPaw Edimakor is a remarkable tool that proves to be one of the top video editors for a variety of different reasons. It offers a wide range of simple and advanced video editing features that ensure user satisfaction with the software.
Furthermore, it entertains users with a highly professional user interface, making it a highly preferable video editor for beginners and professionals. The software is incredibly user-friendly with easy-to-understand features and its effortless design. You will certainly not be disappointed if you decide to use HitPaw Edimakor as your primary video editing software.
Follow the steps below to fully understand how you can use HitPaw Edimakor to efficiently edit your videos.
Download and install HitPaw Edimakor on your computer.

Once the installation completes, launch the software and tap on the "+" button to import the video file that you want to edit and drag it to the timeline.

Use tools from the toolbar to edit your video the way you desire. HitPaw Edimakor allows you to cut, trim, split, change video speed, crop, rotate, mirror, and zoom your video with ease. Also, you can easily add music, filters, stickers or transition to the video.
Conclusion:
By now, you must have understood how you can edit 360 videos and what software to use for this purpose. If you're looking for the perfect video editor that is not only professional but also incredibly easy to use, then HitPaw Edimakor is the right choice for you. Be sure to check out the HitPaw Edimakor Guide to further understand how you can use the different video editing tools to edit your video using the HitPaw Edimakor.