The Top 10 Windows Movie Maker Alternative 2020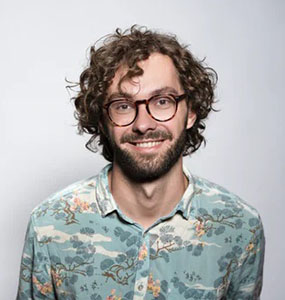 Joshua Hill
Up until Windows 10, Windows Movie Maker was the best choice for many amateur video editors including me. It was the best free tool available out there and became the tool for all. Countless home movies, smaller movie projects, and sometimes professional movies have been produced with this fantastic tool named Windows Movie Maker.
Suddenly it became a thing of the past because Microsoft officially stopped supporting it. Those who have used it or those who have heard about it, we all miss it and we desperately need a windows movie maker alternative. It's 2020 and with the craze of video-sharing platforms, we need a windows movie maker alternative for all our video projects! Let's get started!
Why is Windows Movie Maker Discontinued?
Windows Movie Maker discontinued because with the introduction of Windows 8, Microsoft introduced a new interface called Windows Runtime and get rid of the old win32 programming interface. Windows Movie Maker was written to this old Win32 interface.
Continuation fo Windows Movie Maker makes no business sense. Back then when it was introduced, there was no movie shooting smartphones that can edit the video most of the time. The target audience was standalone digital camcorder users. Now people shoot video and edit on the smartphone itself. So Microsoft stopped allocating its investment in free consumer digital media tools.
Microsoft is now more focused on cloud-based services and OS development. Windows Movie Maker was never a revenue generator for them. To make it compete with Adobe Premier Pro of Sony Vegas, it needed more resources. The last update faced a lot of criticism from the user base. So it was hard but the decision was needed to take sooner or later.
10 Best Alternatives to Windows Movie Maker
ApowerEdit
VideoPadVideo Editor
VSDC Video Editor
Shotcut
Videoproc
Avidemux
Ezvid
Microsoft Photos
VirtualDub
VideoLan
ApowerEdit: the Best Windows Movie Maker Alternative
It's simple yet complete user interface will create great and professional-looking clips as straightforward as possible. Its effortless tab-based interface is created so that even a newbie can use it at ease. But when considering features, ApowerEdit never compromised. ApowerEdit is considered as the perfect alternative of Windows Movie Maker for its drag & drop timeline-based interface we are familiar with dozens of filters, overlays, transitions, and text effects, as well as all the essential cropping, cutting and splitting tools.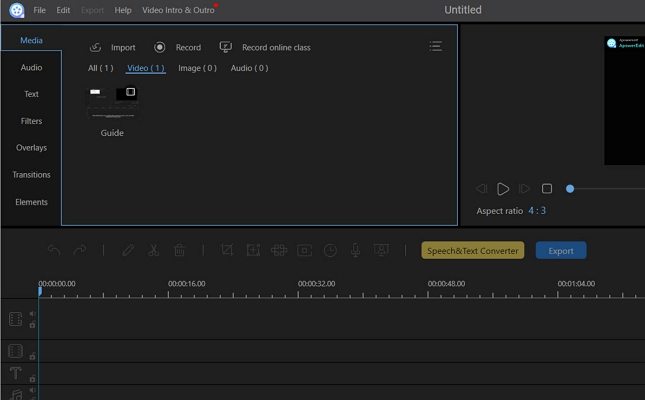 Interactive interface
Online & Desktop version
Audio & video effects
Drag & drop timeline view
Lots of filters and functions
Cropping, cutting, and splitting option
More than one editing tracks can be started
No created to replace Adobe Premiere Pro or Sony Vegas
Fewer elements
VideoPad Video Editor
It's a video editor where you can edit your home video and ad music tracks with it. VideoPad Video Editor offers a lot of editing options such as adding text, clips, rotation, shake, motion blur, etc. You can also add audio effects to make the project more interesting.
Video & audion editing & mixing
Unlimited editing tracks
No built-in theme or templates
You cant create an automatic video or slideshow project
Annoying watermarks unless you pay
VSDC Video Editor
Such a wonderful Windows 10 movie maker alternative video editor comes with great options like the blank project, slideshow, import, capture video & screen ruins every single time you open and being asked to pay! It's annoying but workable. Options like filters, video or audio effects, add music, trim, and add text or subtitles are available.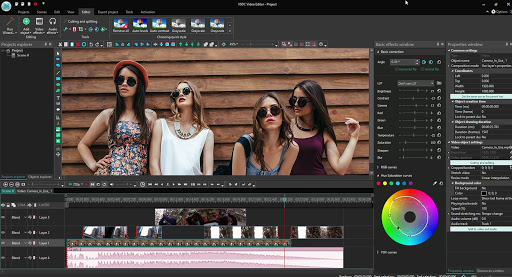 Supports 4k output
Lightweight software
Video preview option is not available in the timeline
3D & multi-cam no supported
A big screen asking you to pay every time you open
Shotcut
It can be a perfect free alternative to Windows movie maker but its professional-looking interface will take some time to get used to with it. It offers all the features you need to start the home movie project. It was free once but now it only supports the paid version.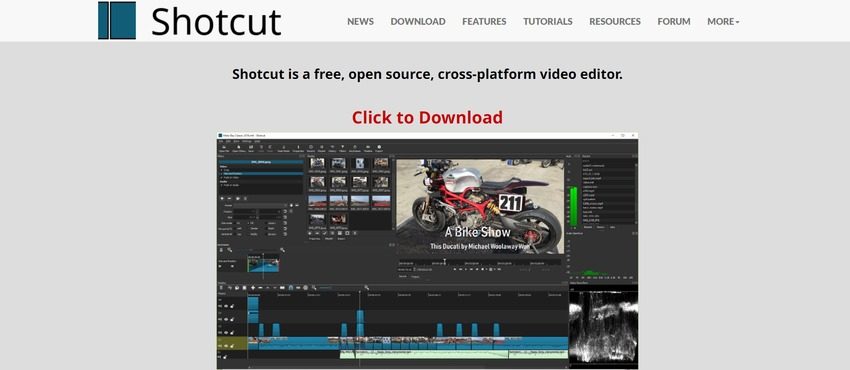 Lots of features
Supports most of the output formats you need
Very few transition options
3D not supported
Not free software
Videoproc
This is another great competitor of Windows movie maker alternative free. The best feature is it supports 4k resolution. Though it provides very few features, you will get enough to start your home projects. It's free for 30 days, then you have to pay to use the software.
Supports 4k resolution
Money-back guarantee if you don't like it after the trial
Not enough features
30 days of free trial after that you need to pay
Avidemux
Avidemux can be a great Windows movie maker alternative reddit and this open-source video editing software has almost all the features to become one. It's available for all the OS and it's very normal interface will sufficient enough to fulfill your home movie project needs.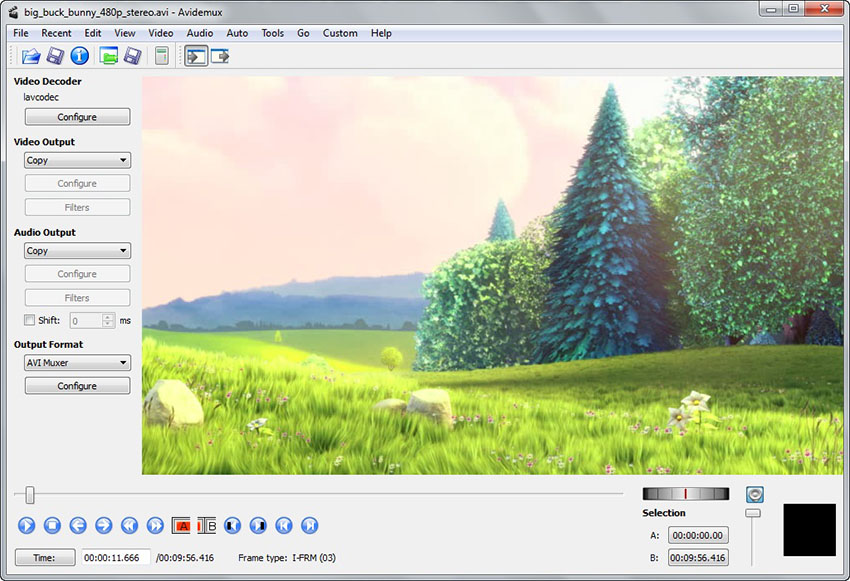 Open source and free
Cut, filter, and encode features
Available for multiple OS platforms
Limited features
Not for professional or semi-professional needs
Ezvid
Ezvid is the best alternative to Windows movie maker but the downside is it's only available for Windows platform. If you are a fan of windows movie maker, you will find it very similar and more advanced features. It's added benefit is, it supports the screen-recording feature.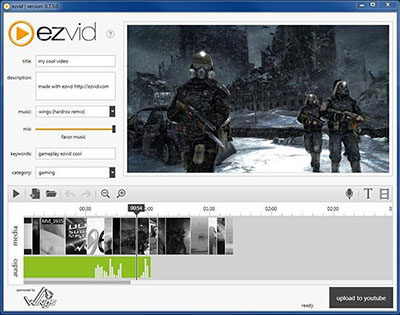 Screen Recording feature
Very easy to use
Certain editing features are not available
More suitable for screen recording than video editing
Microsoft Photos
After massive backlash by the user-base of Windows live movie maker alternative fan base, Windows tried to introduce an alternative to Windows Movie Maker. It's the Microsoft Photos, a poorly design replacement. You will find more improved features but less control and feel the absence of multi-track timelines.
User friendly like the Windows Movie Maker
Automatic album creation
Simple interface
Tagging is not allowed
Multi-track timelines no available
Selective focus is also not available
VirtualDub
A compact, efficient & speedy tool for Windows Movie Maker fan base. It's very suitable for small video projects with it's few available filters but it's open-source, so the room to grow is always there. The major downside is, it only supports .avi output.
Open-source software
Simple and easy to use interface
Very few features
Only .avi output support means you need another tool to convert it
VideoLan
VideoLan video editor comes from the same company which introduced VLC Media Player. It's available for multiple OS platforms and supports almost all video & audio formats. Its simple interface is suitable for beginners but can be considered more advanced than Windows Movie Maker. This Windows Movie Maker alternative is open source so you will find tons of 3rd party features.
Using VideoLan, you can work on images, videos & audios
Simple interface
Several features available
It's laggy, unstable and you will find many bugs
It crashes if you start heavy projects
Conclusion
For any Windows Movie Maker fan, it's really hard to find a Windows Movie Maker alternative. If you ask me, I will recommend ApowerEdit as the best of all of them. It's easy to use supports tons of amazing features. It can host both beginner and pro-level video editing projects.