5 Free Online Webm to Gif Converter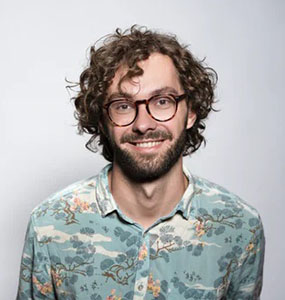 Joshua Hill
Video content is the future. But in the inception, what people find most difficult is converting video files. If you ask us, it is not a really difficult task.
If you want to convert WebM to gif, you will find several online-based converters providing their services. There are too many of them, and it is confusing choosing the right one for your requirements. So, you can check out our article and go through our top 5 list.
Part 1. Webm VS Gif
While we are here to talk about a good WebM to gif converter. It is better if you figure more about Webm and Gif formats. This will also help you to figure out why there is a growing need to convert .webm to gif.
What is WebM?
Google first introduced the WebM format in the year 2010. It was an audiovisual media file that was based on Matroska format.
The WebM format was designed for the internet; it supports HTML5. There is also support for Firefox, Opera, Chrome, VlC, and more. It provides high-quality videos but small in size.
What is a Gif?
The GIF format became popular due to social media. GIFs are easy to work with; they are small and compatible.
GIF is also a lossless format for image files. While GIF supports both animated and static image files, they are not known for their high resolution. GIFs are low in resolution and FPS, supporting only 256 colors.
What Makes You to Convert Webm to GIF?
GIF is attractive for web users. Simply stated, a GIF is a sequence of a looped frame that runs only for a few seconds. While WebM files are also small in size, GIFs are smaller and more appealing to the audience.
The process of converting WebM to GIF is a simple procedure. You will be able to make the conversion with ease using the 5 top free online converters listed below.
Part 2. How to Convert .Webm to GIF with 5 Free Online Tools
It is easy to change WebM file to gif. You will only need an effective video converter and a few moments of your time. There are paid converters for sure. But if you are looking for budget-friendly options, then check out the 5 web-based converters that are providing their services free of cost.
1. Convertio
Convertio is a web-based converter. If you want to convert WebM to gif, this is one of the more popular options available on the market.
Convertio is easy to use. You need to create an account, which is a mandatory part of the procedure. After that, you will be able to make the conversion. The process isn't difficult. You just have to choose the output format, and the file will be converted with a single click. The conversion will start immediately, and you will be able to download the converted file as soon as the process is complete.
Convertio is available for free, but it also has paid versions. The price starts at $9.99.
Let's check out the operation of Convertio…
Step #1: First, you need to select the WebM file from your computer hard drive, dropbox, or from the Google drive, then drag them on this page.

Step #2: Now, select the GIF format.
Step #3: Let the website convert the file.
After the conversion is finished, you will be able to download the file.
2. Online-convert
As the name suggests, Online-Convert is another web-based conversion platform. Online-Convert is a popular way to convert .webm to gif. It is a very versatile platform capable of converting video, audio, and even images.
Online-Convert is easy to use. You just have to upload files from your hard drive, Dropbox, or even from Goole Drive. There are multiple presets to choose from, and you can also set the resolution of the output manually. After tuning the settings, just click on the 'Start Conversion' button and decide if you want to keep the file locally or on the cloud.
Let's check out the operation of Online-Converter…
Step #1: After opening the web page of Online-Converter, you will see a green box that says, "Drop Files Here'. So, drag and drop the WebM file in the box. Or you can click on the 'Choose Files' option and select the file.

Step #2: You can immediately start the conversion, or you can tweak a few things in the 'Optional Settings' panel.
Step #3: In the "Save Settings' panel, enter a name and click on 'Start Conversion'.
Now, you just have to wait for the website to complete the conversion.
3. Zamzar
One of the quick and easy ways to convert WebM to gif online is Zamzar. You can easily create GIF files from WebM files and vice-versa.
The operation of Zamzar is very simple. You need to upload the required file and then choose GIFF as the output format. Then, click on the Convert button to convert the file. The time of the conversion completely depends on the size of the file. If it is small, then the result will appear sooner, and for larger files, you have to wait a while. If you are using the free version, then uploaded video files are limited to 150 MB. But the paid version will let you upload 2 GB or bigger files.
Zamzar is available for free, but there is also a paid version that costs $9.00 per month.
Let's check out the operation of Zamzar…
Step #1: Open Zamzar and click on 'Add Files'. You can choose the WebM file this way to just drag and drop them on the web page.

Step #2: In the next part, choose the GIF format.
Step #3: Agree to terms and click on 'Convert Now'.
You will be able to download the file after the conversion is complete. Just remember, the limit for uploaded video is 50MB.
4. Cloudconvert
Cloudconvert is web-based, it is available for free, and it is capable of converting WebM to gif, effectively.
Cloudconvert supports more than 200 audio, video, document, eBook, image formats, and more. The list includes popular video formats like WebM, AVI, MOV, and MP4 as well. The unique advantage that comes with this converter that you will be able to change the frame rate, resolution, and even the aspect ratio of the output file.
Here's how to convert WebM to gif with Cloudconvert…
Step #1: Open the associated link and upload the WebM file.

Step #2: Then, in the 'Options' panel, change the settings.
Step #3: When you are finished with your tweaks, start the conversion.
Just wait for the procedure to get finished.
5. Ezgif
Lastly, we have Ezgif. It is a good web version free convert with editing capabilities that let's add visual effects.
Ezgif supports WebM files. There is nothing to worry about; you will be able to make the conversion as swiftly as possible. You just have to upload the video and then choose a segment, and the GIF will be generated. But if you fail to choose the segment, the converter will create a GIF automatically from the first 5 seconds of the video.
Just remember that the size of the uploaded video file can't exceed 100MB, and the maximum duration is 60 seconds.
Here's how to save webm as gif with Ezgif…
Step #1: Go to the associated link and click on 'Choose File' to upload WebM video. You also have the option to paste the video URL.

Step #2: Click on 'Upload Video'.
Step #3: After the video I successfully uploaded, the conversion will begin.
Wait for the conversion of getting finished by Ezgif. The progress bar will be visible on the screen.
Bonus Tips: A Video Editor With Webm to GIF Feature You May Like
ApowerEdit is a great video edition; it is capable of converting WebM files into GIFs. You just have to upload the WebM file to the software and then, you have to click on the 'Export' button after editing and select 'GIF'. It will be converted to GIF from WebM.
Let's check out the feature of ApowerEdit that makes it different from conventional editors…
ApowerEdit is a fast-acting video editor.
ApowerEdit supports almost all the video formats, including MP4, AVI, FLV, WebM, and more.
It is easy to use with simple design.
Conclusion
In the end, it is sufficient to say that it is easy to convert WebM to gif. There are web-based free options available, making the video conversion easier. So, we have compiled a list of top 5 web-based video editors that provides their feature free of cost. You can check them out and choose one of your choices. But you can also go for ApowerEdit; it also offers exceptional services with excellent features.
People Also Ask
Q1. What program plays WebM files?
WebM is a high-quality video format designed for the web. In 2010 it was introduced by Google. And it is used for internet videos. So it is easy to open it with Google Chrome, Safari, Opera, Firefox, and Edge. Moreover, you can use VLC to view it.
Q2. How to watch WebM on iPhone?
You need to download a third-party tool PlayerXtreme in your iPhone. Open the software, go to "Network", you can choose to upload your Webm files from URL, PC, USB etc. You can play the WebM on this app without any problems.
Q3. How to make WebM?
You can convert any kind of videos to Webm with free converter in the website, such as cloudconvert, Convertio, Zamzar etc. Upload videos and convert to Webm with a few seconds. It is super easy.