tvOS14 Not Supporting 4K YouTube Videos? How to Watch Them?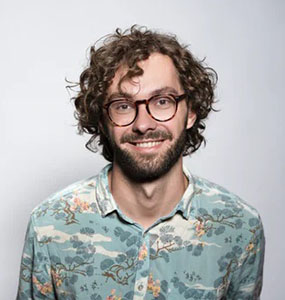 Joshua Hill
Apple released the tvOS14 in September 2020. Many users have been optimistic about the improved functionality tvOS14 promises compared with the realities of the previous tvOS13. Of course, tvOS14 came with many improved functions, but it is shocking to many users to find tvOS14 not supporting 4K YouTube videos.
What is the 4K Video?
A 4K resolution is that which has about 4000 pixels horizontal display resolution. It is a higher display version than the full HD (1080p), which is only about 1920 pixels in display width. The 4K resolution offers a more detailed display and recording quality. It is expected that over the next couple of years, 4K supported TVs and electronics will dominate the consumer electronics market. Apple is one of the tech companies fronting this shift in digital technology.
What are the New Features of tvOS 14?
If you have used the tvOS13 but yet to get the new tvOS14, here are some of the new improvements you will experience if you upgrade to tvOS14.
1. Audio Sharing
Apple iPads and iPhones that run on iOS13 already use this function. It is good to see the same function in the tvOS14. With audio sharing, two people can connect two pairs of Airpods or headsets to listen to the same media. The better part is that each user can determine the preferred volume regardless of the other user's preferred volume level. You can simply connect the headsets in the Settings menu of your Apple TV HD or Apple tvOS14.
2. AirPlay in 4K
In the previous tvOS 13, you couldn't project your 4K videos to your Apple TV 4K. With the new tvOS 14, Airplaying 4K YouTube video is as easy as ABC. In just five steps, you can get 4K videos that have been downloaded on your iPhone and iPad to play on your Apple TV.
Note that Airplay in 4K is not supported in Apple TVs that do not have the 4k video output.
3. Picture in Picture function
Many users would love to view other things on their devices without having to remove the videos they are watching completely from their view. With the new tvOS14, users can be watching videos and browse through news feeds simultaneously. The video plays on the screen in a reduced size without interrupting the screen portion that displays the news feeds.
4. Improved Smart Home Support
Siri, the Smart Home Assistant, comes with better performance in the new tvOS14 as it now supports be home kit cameras. You can now get live feeds from all security cameras around the house at a go. Users can also receive notifications when visitors arrive at your smart door. At the Control Center, users can improve door alarm management by turning off the alarm for the entry of authorized family members and household members. Smart door security can also be set to facial recognition or fingerprint.
5. Multiplayer Function for Apple Arcade Games
This is one of the best features for gamers. tvOS 14 improves on the multiplayer functions already established in the tvOS 13, where multiple players can only play games using their personal Apple Arcade Subscriptions. The new tvOS 14 allows multiple players to share the same Apple Arcade Subscription. It is now easy for players to switch accounts without losing track of their game levels.
6. Improved Screen Saver Options
The previous tvOS 13 allows users to choose only a few screen savers to display in rotation. Now, you can choose as many Underwater, Aerial, and Cityscape locations you love. You can also see the exact location where the pictures were taken on your TV.
Is the Latest tvOS14 Supporting 4K YouTube Videos?
Apple promised that the latest tvOS14 would support all 4K videos. It shocked most early users that the tvOS14 could play other 4K videos but not YouTube videos. Since its release, users have been making similar complaints to the Apple support team. So far, the Apple support team has told users to be patient as they are working to fix the issue.
Updated at Oct 2, some users said that they have found that there was 4K option on YouTube. However, some others also said the option seemed to be uselesss. Maybe Apple is still working on it, we just need to wait.
Will tvOS14 Support 4K YouTube Videos?
We believe the new updates will support YouTube videos. Since it supports 4K videos from other sources, only some upgrade is needed to make the tvOS14 support YouTube 4K videos.
How to Play 4K YouTube Videos on Apple TV at Present
Although Apple iPhone and iPads do not use 4K resolution displays, they can still show videos higher than full HD. Due to massive upgrades made by Apple this year, it is now possible to watch 4K YouTube videos on many Apple devices.
How to Watch YouTube 4K Videos on iPhone and iPad
Launch the YouTube app on your iPad or iPhone.
Play a video. While playing the video, tap the screen to see the three-dot "more" icon displayed by the top-right edge of the screen.

Select "Quality."

If you find "2160p", select it to watch the video in 4K.
How to Airplay 4K YouTube Videos to Watch Them on Apple TV
If you cannot watch 4K YouTube videos directly on your Apple TV, Airplay is a good option until your Apple TV supports YouTube videos directly.
Confirm that your iPad or iPhone runs on iOS14.
Play a video.
On the left edge of the screen, touch the cast icon - a rectangle with a WiFi icon.

Select "Airplay & Bluetooth devices."

Choose your Apple TV.
You may also go to the Control Center of your Apple TV and screen mirror your iPhone or iPad.
Other Limits of YouTube for Apple Device
Apple users may feel there are lots of restrictions from YouTube. However, the truth remains that some of these restrictions are for the internet community's common good. Sadly, Apple users often have to bear some of the brunts. In case you haven't noticed, below are some present YouTube limitations on Apple users.
YouTube does not support picture in picture iOS 14.
YouTube does not support 4K videos totally in tvOS14 and Apple TV.
Google has given the excuse that video bandwidth has been on enormous stress since the global lockdown began. Lots of people are streaming more videos than ever before. Google hopes the restrictions placed on videos will help bandwidth companies cope better with the demands the sudden surge in video streaming will place on existing infrastructure.
Conclusion
Even though not all Apple TV and tvOS14 support YouTube 4K videos, you can still watch YouTube videos in 4K format on your Apple devices. Use Airplay to watch 4k YouTube videos for now. It is expected by December 2020, tvOS14 not supporting 4K YouTube videos will be resolved completely.