All You Need To Know About Resizing Video for Instagram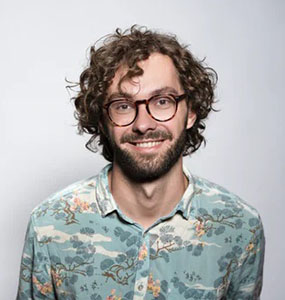 Joshua Hill
If you run an Instagram blog or even a business page, you must be well aware of the resizing the app requires for its content.
Whether it's Videos on the feed, story, or IG TV, they all require different formats and dimensions.
Hence, right about now you must be wondering, 'how can I resize video for Instagram' Is there a simple way to go about it?
Why Do You Need to Resize Video for Instagram Story?
Instagram has a unique user experience. It's mainly a media-based platform where people share videos and photographs on the daily.
This is also why your video content needs to fit their formats, so it reaches the most comfortable viewing experience.
You really have to resize the content properly, so Instagram does not do it on its own. This can crop your video, ruin the quality, and inevitably impact the viewing experience. It is a major part of keeping your platform up to date and giving your audience the ultimate experience.
Now before we learn more about how to resize video for Instagram, let's first see what kind of dimensions each feature on Instagram requires
Instagram Story requires around 1080 x 1920 pixels
Instagram Feed 864 x 1080 pixels
Instagram TV around 1080 x 1920 pixels
How Do I Resize A Video For Instagram
There are many ways you can resize videos for Instagram online. Let's discover a few ways you can do it easily!
Resizing Video for Instagram Online
You can easily use a browser to edit, crop, and fit your Instagram videos online. Here are our top 5 picks for resizing video for Instagram online.
1) HitPaw Online Video Editor
HitPaw Online Video Editor is your one-stop-shop for all kinds of resizing and reformatting needs! You can use its wide variety of tools and features to get the ultimate Instagram video ready!
Steps to Crop Video in HitPaw Resize Video Online:
Launch HitPaw Resize Video Online.
Click on the Choose File button or drag and drop your file to the program. Or just paste the URL of your file.
Make some settings in the right part according to your desire.
If you are satisfied with the ready video, click Save button to save it to your computer.
In HitPaw Online Video Editor, you can also use other features for free such as slow down, speed up, change backgrounds, remove watermarks, and much more!
2) Kapwing
Kapwing is one of the easiest tools available online to resize your Instagram videos. It all happens in two clicks!
Steps to Crop Video in Kwaping:
Upload the video you are looking to resize, or put in its URL.
Click on what kind of format you are looking to resize it to (IGTV, Story, and Feed), and you will have your video done!
You can also use Kapwing tools to trim, edit, add subtitles, and a lot more!
3) Clideo
Clideo is not only popular but has a super easy user interface too! You can get your work done in two easy steps!
Steps to Crop Video in Clideo:
Choose a file from your computer and upload it on to Clideo.
Pick your format, and customize the video however, you like. You can pick your own dimensions as well!
4) Biteable
Biteable is also another tool that many bloggers and business folk use all the time. It requires you to make an account on Biteable.
Steps to Crop Video in Biteable:
You can try out the first for free! Just upload your content and select your required format.
The rest is done by Biteable.
5) Abraia
If you are a content creator looking to resize Instagram videos online and don't want that watermark on your video, then Abraia is the best solution!
Steps to Crop Video in Abraia:
Log in with your Gmail or Facebook ID.
Select the frame and resize format you require.
Let Abraia do its magic! And your video is ready to be uploaded.
How to Resize Video for Instagram with Applications
If you think uploading videos via browser is a hassle, we completely understand! But there is a solution to this as well.
You can use applications on your PC or MAC to resize and crop Instagram videos to your liking. We tested out all the applications to find out the top 5! Here are a few of our recommendations!
1) HitPaw Video Editor
HitPaw Video Editor is a software that can easily and safely download from its website. It provides almosts plenty of powerful video-editing functions, such as crop, resize, rotate, split, zoom and mirror the video. Besides, it allows users to add music, text, stickers, transitions and filters to the video.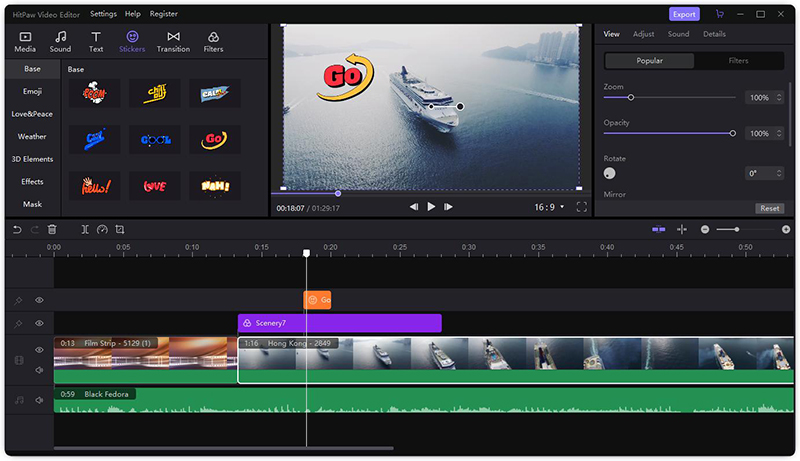 All you have to do is import the video you need to be edited, and the crop icon is above the timeline.
Click on the icon to choose the aspect ratio in the pop-up windows. After previewing, click on the OK button if satisfied. Then click Export button. With HitPaw Video Editor, cropping video becomes an extremely easy thing, so now download it and try by yourself.
2) Beecut
Beecut is another app that many people use. It allows you to download an app on your PC for free and do all you require video resizing.
It is operational with both Windows and MAC devices and is trusted by thousands to resize videos as well as its additional tools.
You can easily then extract your video from the app and upload it on to Instagram!
3) Keynote (MAC)
Keynote is not known for its Instagram video resizing options, but the app can very well do this too!
Many MAC users already have it on their laptops for presentations and editing clips. But yes, it surely does the work, and it does it well.
All you need to do is drag your video into the main keynote presentation area. Its drag and drop tool makes things a lot easier.
If you click on the document tab, you will find the slide size option and then customize your video accordingly! It's that easy and simple.
4) Apoweredit
Many people's favorite online tool also has an app extension. You can easily download it on your device and do it all directly.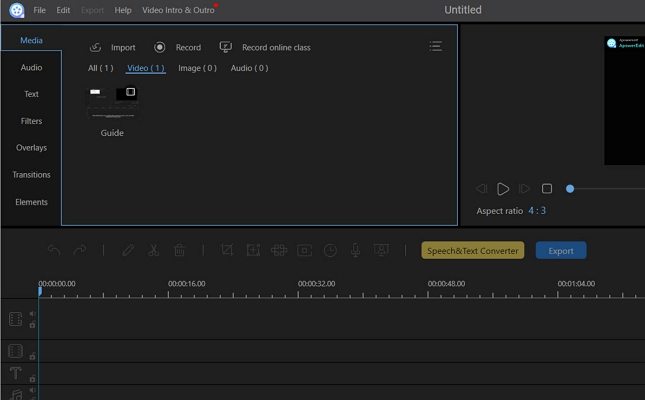 This is especially great for users who have to resize videos on the daily, it speeds up the process, and you can do everything without any hassles!
This is our top recommended due to is a one-stop-shop solution! You can do everything you need to without having to download multiple applications.
5) Video Resizer (Microsoft)
Video resizer is a simple app, and it surely gets the job done for you. The app has multiple features that you can use to edit your Instagram videos.
However, people mainly use it to resize Instagram videos, apart from this, you can trim, format, and change backgrounds.
It is also a free service that many new and blooming content creators and editors use all the time!
The Final Verdict
There are many services out there, but our top pick would be HitPaw Video Editor. It has online and downloadable features that you can easily use without having to spend more on other apps.
It has many basic features that allow you to work without any hassle and is great for experienced and new content creators alike.