How to Select the Best Video Editor for Your Business Needs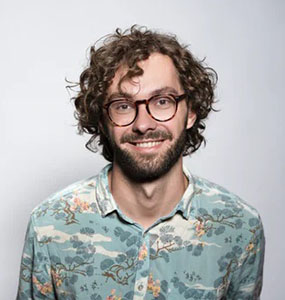 Joshua Hill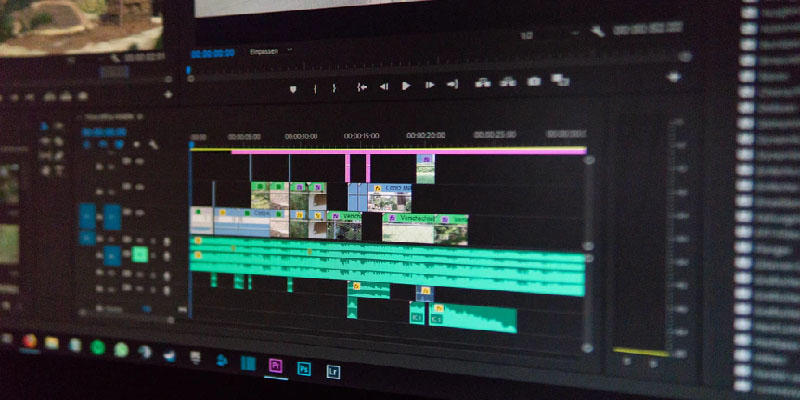 In this age of content, you might find yourself struggling to capture and hold on to your audience's attention. From text, audio, and videos, competition is tight as multimedia tools become more accessible and affordable than ever. To produce high-quality video content, you must also willingly invest in excellent video editing tools for your business.
According to Reportlinker.com, there will be a 22% increase in demand for video editing software in the coming years. This follows the boost in numbers for content creators and editors worldwide. Hence, it is high time you level up your tools and find the best video editor for your business. This way, you are rest assured that the content you are releasing is high-quality and relevant in today's market.
The Best Video Editor for Beginners in 2021
If you are a newbies who wants to create video content, the best choice for you is HitPaw Video Editor.
It empowers you many easy-to-use functions without professional knowledge. Don't believe it? Check what can it do.
You can edit without restrictions.
You can add different filters for your video for free.
Everyone says its ease of use.2
Easiy campatible with multi-platform.
You can add, delete or merge music for video.
Add effects for the video with one click.
With that, here are ways on how to select the best video editing tools for your business needs.
1. Identify your needs
Nowadays, there are numerous types of editing tools available—from free apps to paid ones, online to offline, and many more. Each one has its own unique set of tools and functions to offer your business. And while there is no such thing as a "correct" video editor, you need to make sure that you have the right one for you.
To do that, you must first evaluate and identify your business needs.
This means answering the questions:
How many users will be using the software?
What types of video content do you create?
How much resources are you willing to spend?
How many videos do you make in a day?
Who are your target audience?
By answering these questions, you will have an idea of what features to look out for when selecting the best video editing tool for your business.
2. Make sure it supports different editing styles
You would want your videos to be as unique as possible if you want to stand out from the rest. Hence, you need a video maker that will give you the freedom to express your vision and creativity. Hence, you need software that can support different editing styles, tools, and multimedia integrations.
For example, HitPaw does not only support image files, but it can also animate old photos to add nostalgia into your content. Likewise, editing styles can vary as well—from basic ones to more complex forms. This includes linear editing, simple cutting, and multi-layered editing. While there is nothing wrong with sticking to the basics, it is always better to have a software that can support a wide range of editing styles and needs. This way, you always have the option to explore other styles you can use and push the boundaries of your creativity.
3. Evaluate ease of use
Video editing can be intimidating, especially for beginners. In fact, it can still be time-consuming and exhausting even for the veterans. But with the right software, it isn't as complicated and difficult as it seems. In fact, you should always consider your video editor's accessibility and navigability when choosing the right one for your business.
Some video editing solutions tend to overwhelm you with too many tools and functions. As a result, you take longer to finish an edit. Moreover, you won't be able to appreciate all the other features offered by the app itself. Hence, you should look for a video editor where you can easily edit videos, remove watermarks , add effects and layers, and render videos.
4. Choose between online and offline
When choosing the best video editor, you might end up stuck between an online or offline one. While both have their own perks and disadvantages, this is still something you need to consider beforehand. For example, the advantage of using video editing tools online is their accessibility and flexibility. On the downside, it will constantly require fast and stable internet connection. So just imagine how long you have to wait to upload video clips, audio files, and images over the internet just to start making videos. And without Wi-Fi, you won't be able to access it at all.
On the other hand, offline video editors can be more reliable and faster than online ones. You won't be restricted by your internet bandwidth, making it easier and faster to import and export multimedia files into your software. Likewise, you can render your videos with less disruptions during the process. The downside to this, however, is that you need to install and set up the app separately per device. And likewise, transferring files and data isn't as seamless compared to online video makers.
5. Take advantage of multi-platform capabilities
People nowadays use multiple devices to consume and create content. Hence, having a single video editing app that is compatible with your Android, IOS, and desktop devices can get you a long way. This will allow you to edit and create videos across multiple devices at once. And if you are using a cloud-based solution, you can have a more seamless experience with the app.
This feature can help you save up on cost and time. For one, you no longer have to invest in different video editing apps per device. You can simply pay for and stick to one software for a long time. Likewise, you don't have to keep familiarizing yourself with various video editing apps. This makes it easier for you to work on your videos no matter what device you use.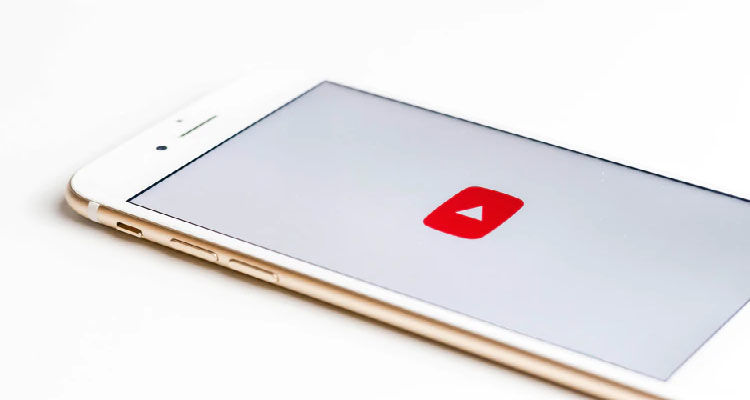 6. Check video and audio quality
According to Marketing Charts , an average person spends 100 minutes every day watching videos online. And with the oversaturation of content online, your audience can easily switch from one video to another. You need to make sure that your content stands out from the rest by producing high-quality videos. This is one way to make sure your audience will want to watch your video until the very end.
Hence, your video needs to be able to produce HD video. A blurry and pixelated video means your competitors can easily steal the spotlight away from you. But with HD videos, it boosts your chances of getting noticed by your audience as they scroll through their social media feeds and surf the internet. So make sure that your video editor can render high-quality videos across different video formats.
7. Consider integration compatibilities
One of the latest trends today with video editing software is its integration with social media channels. This will allow you to directly upload your videos to sites such as Youtube, Facebook, and Instagram after rendering. Moreover, it will automatically adjust the format of the videos to make sure that they fit perfectly to the orientation provided by the social media platform of your choice.
Aside from social media, you can also integrate your video editor to other apps. For example, you can integrate your video editor with photo editors or 3D design software. You can also connect it with your website to seamlessly transfer data and files between systems. Through integrations, you can have access to more tools and functions beyond what your current video editor offers.
8. Embracing the age of content
People nowadays are consuming more content than ever. Hence, content creation, specifically video making, is gaining momentum all around the world. In fact, many people have started creating their own unique content for their own profit, allowing them to work without a degree. Businesses, too, are starting to appreciate the benefits of video content creation.
To make sure that your videos can stand out from the rest, you need to invest in the right video editing tools. With so many choices available, you must take the time to check which ones are most suitable to your needs.