How to Make Picture in Picture Video for Windows/Mac/iPhone Easily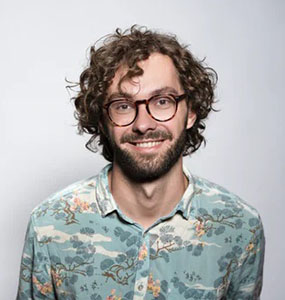 Joshua Hill
The picture in Picture feature has been used by many professional editors. This function basically helps to overlay one picture on the top of the order. In this article, we will guide you on how to make Picture in Picture videos without spending more than 10 minutes. So, let's get started!
Part 1. How to Create Picture in Picture Video on Windows PC
If you want to create reaction videos, it's essential to use the PIP feature. As without it, you won't be able to display two screens in the same video. But the question is, what is the best PIP video creator? In this article, we will tell you the 4 best video editors which can easily work on Windows. Let's discuss them one by one.
1. Clipchamp
Clipchamp is an amazing tool for beginners and experts as well. This software is used by many people and comes with an online option, so you can create PIP without installing it. It also allows you to add slides, videos, and much more. It's a user-friendly program and works for all users.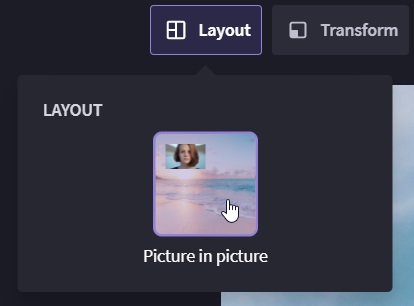 Visit ClipChamp official website and click the "Picture in Picture editor option."
You can also download it on your PC, but for adding unlimited features, you've to buy it.
Ease of Use
Good speed
Amazing sound effects
2. Filmora Video Editor
It's a good video editor for beginners and experts as well. It allows you to edit the videos and also makes sure that you can easily enjoy the PIP feature. It supports many formats, including MP4, MPG, WMW, and much more.

Go to the official website.
Download the required version, and you are ready to use it.
Easy to use
Drag and drop option Available
Provide support for 300+ effects
Export video directly to YouTube
A bit heavy for some systems
3. Picture-in-Picture by Google
The good news is that you can download the PIP feature for Windows as well. Yes, you can go for PIP Google Extension, which allows you to enjoy all overlap features. You can only download it on Google Chrome. Let's see how it works.

Open Chrome web store and search for PIP extension.
Now, click the "Add to Chrome" option and wait for a while.
Your extension is ready to use
Allows you to track things
Easy to use
A good option for beginners
Only available on Google Chrome
Part 2. How to Make Picture in Picture Video on Mac and iPhone
Are you wondering how to make Picture Picture Video on Mac and iPhone? Don't worry because we have the best video editor for you that you can try. Yes, we are talking about iMovie, which is a video editing tool created by Apple. It was developed in 1999 and has been used for many things, such as editing videos, pictures, and much more. You can use the app and download it on your PC too. Below are the complete steps that you can use to create Picture in Picture effects on Mac and iPhone.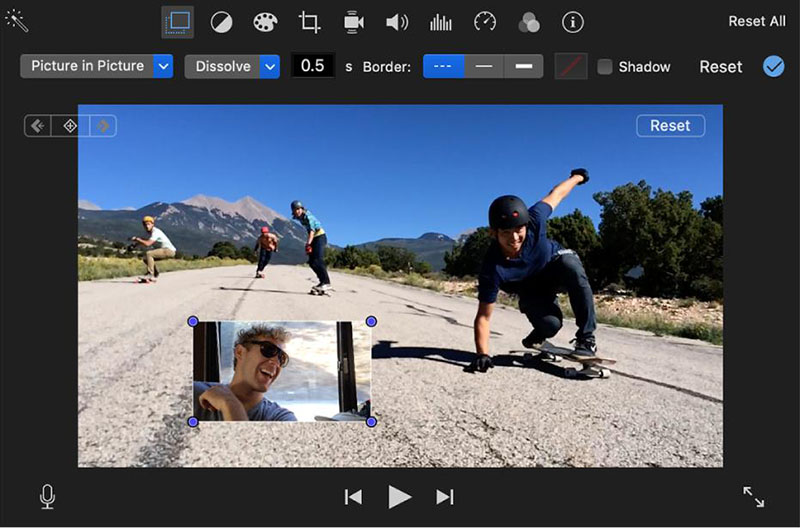 Open the iMovie app on Mac, and select the Clip where you want to add the PIP feature.
You can also drag this feature to the timeline.
When you see an icon, release the mouse option. Now, click the option on the left side, and you will see the Picture-in-picture option.
The option will appear on the top side, which means you can easily adjust it on any side of the screen.
Now, click the "Apply Changes" option to add save the changes.
The good news is that you can easily adjust and fix the size. You can also set the transitions.
Best for Mac and iPhone users
Doesn't consume much space
Allows you to record, edit and make videos
Sometimes requires extra time to complete the work
Part 3. How to Record a Picture in Picture Video
If you want to record a picture in picture, we recommend using HitPaw Screen Recorder. This tool is super easy to use and can help record videos in different situations. No matter you want to record screen, webcam or the picture in picture videos, HitPaw gives the best solution.
How to Use HitPaw Screen Recorder:
These are the steps that you can use to record video via HitPaw.
The first step is to select the Picture in Picture mode. And after that, click the Start Recording button.

The tool will ask for access to your Microphone and screen recorder.

You can change the pip position as you like and preview on the top toolbar
Once the downloading is done, you will be taken to the edit window.
You can choose to trim the recorded video or just open the foloder to check it.
Conclusion
We have mentioned all the tools that you can use to make a picture in a picture video. Also, if you want our suggestions, we would recommend you to use HitPaw Screen Recorder for Windows and iMovie for Mac. Moreover, keep in mind that creating PIP is not an issue; all you need is some tools, and you are good to go.