How to Edit Words on Tiktok? Solved!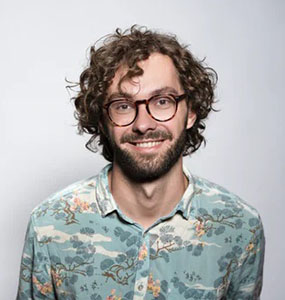 Joshua Hill
In order for your posts to stand out, you have to understand how to edit words on TikTok by adjusting texts, captions, color and font of words used for videos. Texts can be edited on, or added to videos and can also be adjusted to appear at certain positions on screen. If words are properly edited, they can greatly increase the quality of a posts, and number of views.
Part 1: How to Edit Words on TikTok Before Posting
On TikTok app, you have to record videos or posts before you can be able to edit words on them; also, you have to be sure that you are satisfied with the editing done before you tap the "Post" button because after you tap "Post", you will not be allowed to edit a published video.
TikTok enables people to use its built-in video editing feature to edit words by adding texts and captions to videos before posting them. Usually, the option to edit words only appears after you record a post/video. Below are steps on how to edit words into a TikTok caption:
Step 1: Open the TikTok app and tap the add (+) icon, then record or upload a video.

Step 2: Tap the done icon located at the bottom-right corner after you add or record your video.

Step 3: Tap the character (Aa) icon and add a caption to your video. Note that there are many font styles, sizes, and colors to choose from the options available at the top-left side of text menu; also, you can customize texts by using the available options when you tap "A" on the left side of the screen.

Step 4: Tap the "Next" button, and add the caption to your video.
Step 5: If you want to drag your text to a particular area of the screen where you want it to appear, tap it to see more options.
Part 2: How to Edit TikTok Videos with Words After Posting
If you have ever uploaded a video on TikTok, only to later realize that you forgot to add captions to your TikTok video, then you might be wondering how to edit TikTok videos with words after posting. It is quite unfortunate that after you post a TikTok video, you won't be able to change its caption that you added before; however, there is a solution to add words to published videos. Follow below steps:
Step 1: Open TikTok on your phone and tap the Profile (Me) button at the bottom-right corner.
Step 2: Select a TikTok video that you have posted, and tap the "Save Video" in order to save the video in your device.
Step 3: Tap the add (+) icon and re-upload the saved video by using your phone gallery.
Step 4: Click "Aa" to add words to this video, then post the newly edited video. Do not forget to delete the old video from your TikTok account.
Part 3. How to Edit the TikTok Videos
If you are beginners who want to create an attractive videos for TikTok to other platforms, we recommend you to use HitPaw Toolkit Video Editor which is designed for newbies. No need to learn, you can know how to use it.
Conclusion:
In this article, you have gained information on how to edit TikTok with words before and after posting on TikTok. However, if you need much more powerful features or functions that can make your videos more attractive, then we recommend that you download and use HitPaw Toolkit Video Editor.
FAQS About TikTok Editing:
How to make text appear and disappear in TikTok
Take the following steps:
Open TikTok app.
Tap the "+" icon and record a video, or select a video from gallery.
Click "Next" after finishing. Tap "Aa" at the bottom, add text you want, and click "Done".
Tap the text you added, and tap "Set Duration", and tap "Next".
Select the duration for text to appear. Then, it will appear at that duration, then, disappear.
Can you edit a TikTok draft?
Yes you can edit a draft in TikTok by applying the following steps:
Open TikTok app.
Tap "Me" >"Drafts"
Click on the video you want to edit.
Tap the edit drafts option.
Add a description, click the back arrow at upper-left corner, and editing screen will reopen.
Make any changes you want, and tap "Next".
Set a timeline for the video, and tap "Next"
Edit or add captions
Set privacy to "Public" or "Friends Only", and tap "Post".
How do you edit TikTok sounds?
To edit TikTok sound(s) in a post, follow these steps:
Step 1: Record your TikTok video, and tap "Sounds" at the bottom-left corner.
Step 2: Select a song from the list of songs, or tap "More" to see the full list.
Step 3: Tap and drag the sound waves from the bottom to point where you want the sound in your video.
Step 4: Tap the check mark.
Step 5: Follow screen prompts to upload video.